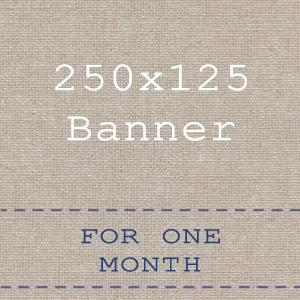 250×125 One Month
250×125 One Month
$25.00
In Stock: 2 available
250×125 BANNER
One Month

Display your product, service or business in my sidebar.
Simply purchase this ad spot, complete the transaction then forward your ad image and link URL to me via email.
Your ad will be scheduled to go live on the first day of the upcoming month.
For further information and to view an example ad image at relative size (note: image shown on left is larger) please click here.