Do you need a fresh vision for a space in your home? Or would you simply like to "see" your ideas brought to life?
Take advantage of my virtual design service and receive a unique, tailored, to-scale virtual model of your actual space!
Whether you're struggling with small details (like a tile choice for your bathroom or a rug decision for your living area), or want to "walk through" your entire new build, these models are for you.
My rendering software is powerful, realistic and flexible. It covers all facets of design and decoration, from lighting to built-in cabinetry, flooring to decor accents, and everything in between! Specific materials and items can even be incorporated.
So, if you know what you want and would simply like to "see" it, have a few vague ideas, or are in need of lots of design guidance, I can help.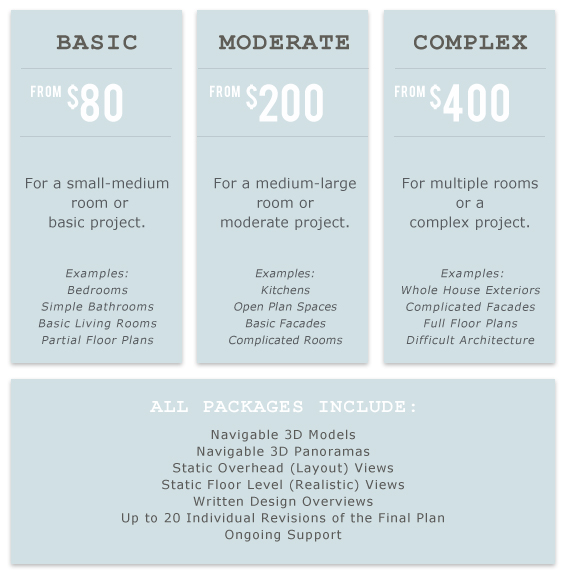 Based on the scale and complexity of your individual space, along with the scope of works involved, I'll help determine the best package for you and provide a firm quote.
View my Gallery case studies below for a rough indication of costs.
Note that due to file size restrictions, I may not be able to provide navigable 3D models for highly detailed or very large plans.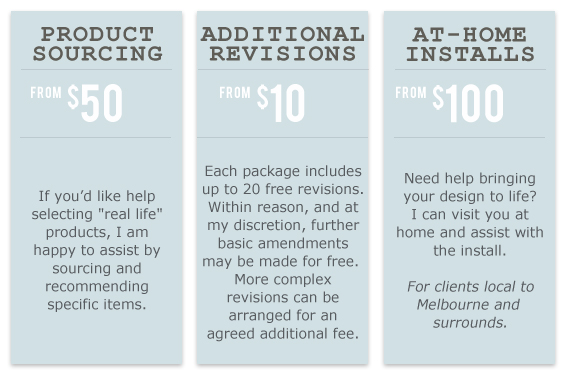 Feel free to ask about including any other additional assistance you might be interested in.

STEP 1
Simply contact me with a brief overview of your space so I can gauge the scope of works in order to provide a firm quote.
STEP 2
Given you're happy to proceed, payment is made following which I will request additional information as needed. This may include photographs, dimensions, a floor plan, inspiration images, plus an overview of your needs and wants (along with any product specifics if relevant – such as details and images of certain items or materials you wish to use). There is no need to stress about including absolutely everything at this stage as I'm constantly in touch throughout the consultation process.
STEP 3
Armed with all this information, I will create a basic preliminary rendering (at times often more than one, if applicable). At this point a document – comprising navigable models, static images and a brief written explanation of the design – is forwarded to you for feedback.
STEP 4
Based on any feedback, amendments are made where applicable and a secondary rendering is created. Again, you will receive a document – comprising navigable models, static images and a brief written explanation of the design.
STEP 5
Following any further feedback a final rendering is created and a document – comprising navigable models, static images and a brief written explanation of the design – is forwarded to you.
REVISIONS: I allow up to twenty further individual revisions to the final plan. Within reason, and at my discretion, further basic amendments to the final design can be made. More complicated amendments can be arranged for an agreed additional fee. These revisions provide the perfect opportunity to play with and compare different schemes.
TURNAROUND: Please allow up to two weeks for the preliminary rendering. I aim to have the final rendering to you within four weeks.
SUPPORT: I live to help and always go above and beyond for my clients. Ongoing support is provided for one month from the final design send date. In general, I am happy to further assist with simple enquiries beyond this time-frame.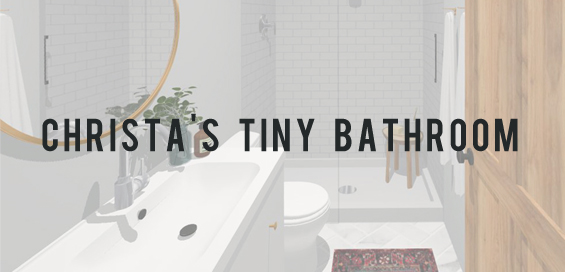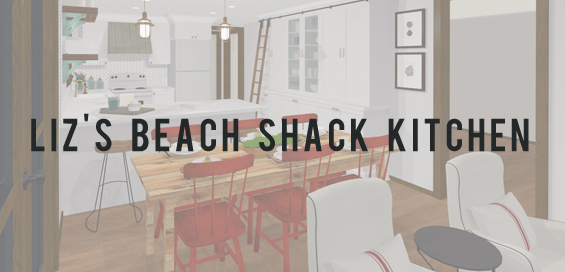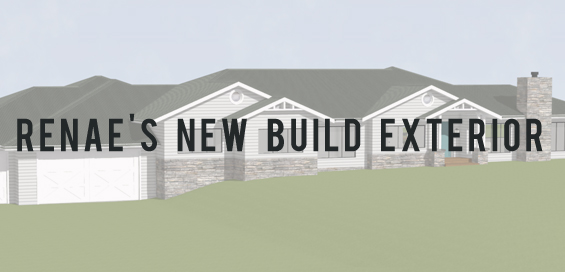 Click an image above to view that case study of my previous work and see a price indication for that particular design.

Please don't hesitate to contact me to express your interest in working together or for any further information.
I look forward to hearing from you!
I may use anonymous images or information from your design consultation to promote my services.
If you'd prefer to opt out, please let me know.

This service is for you if you're…
:: Building, extending or renovating and would like to see paper plans brought to life.
:: Designing a new kitchen or bathroom.
:: Decorating any room.
:: Refreshing a facade.
:: Looking to trial different colour schemes or material selections.
:: Wanting to visualise different style ideas or product options.
:: Struggling with the best way to capitalise on your space.
:: Hoping to manipulate different design ideas until you're satisfied.
:: Needing professional help with design choices.
:: And much more!
I can provide models of…
:: Full or partial overhead floor plans.
:: Full or partial exteriors.
:: Facades.
:: Individual rooms (such as bedrooms, living rooms, dining rooms).
:: Kitchens.
:: Bathrooms.
:: And much more!