THE BRIEF
Laura wanted to completely revamp her dated combined bathroom and laundry. Living in an apartment complex meant there were restrictions regarding plumbing relocation so she needed to retain the same basic configuration, however she wanted to delete the bath and laundry sink. She was after a fresh and clean look with some touches of interest.
THE BEFORE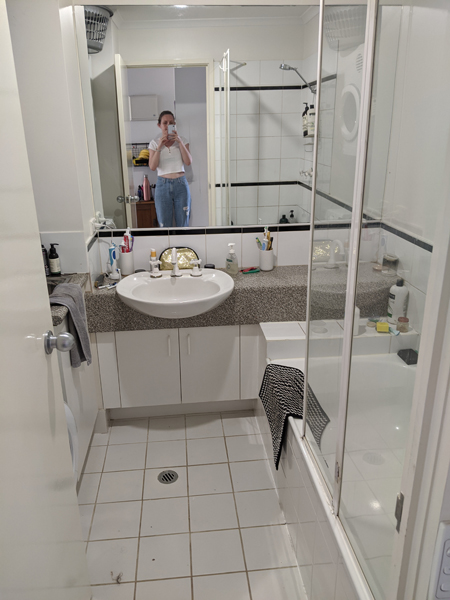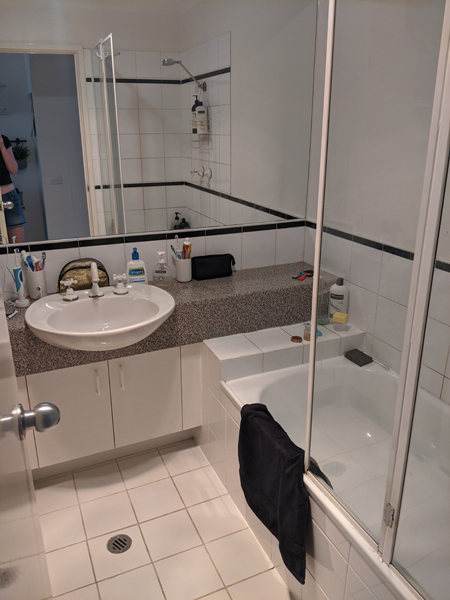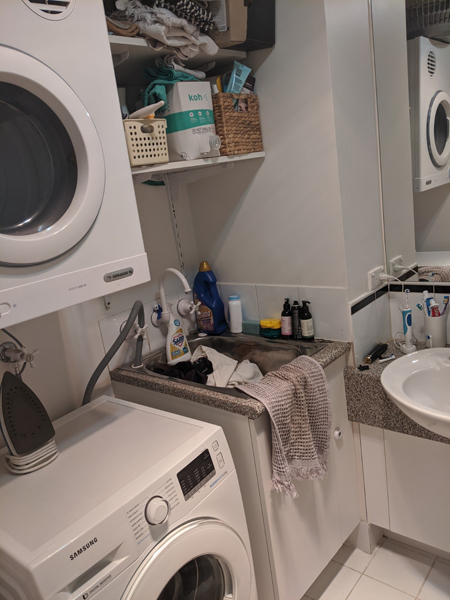 THE CONCEPT
Based on information Laura provided surrounding her needs, wants and likes, I came up with a concept which fulfilled all of her desires. Laura loved the initial plan however we still played around with a few alternate ideas until it was perfect.
THE FINAL DESIGN
STATIC FLOOR LEVEL VIEWS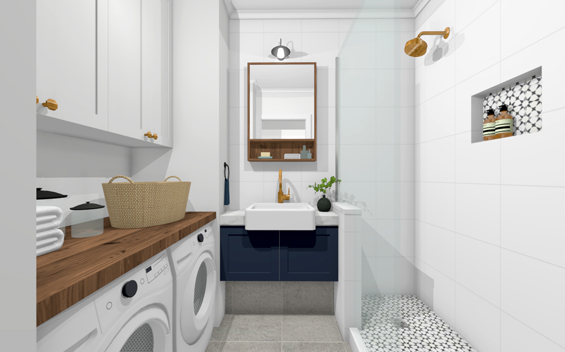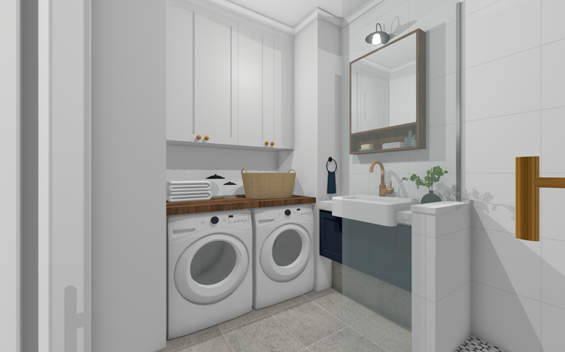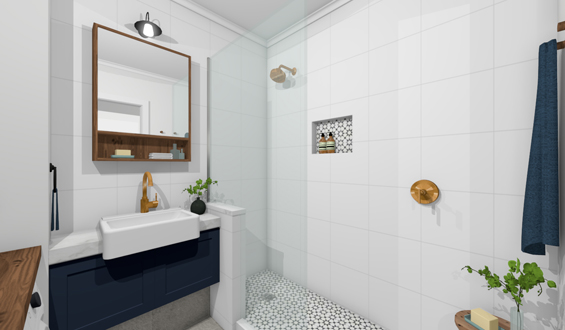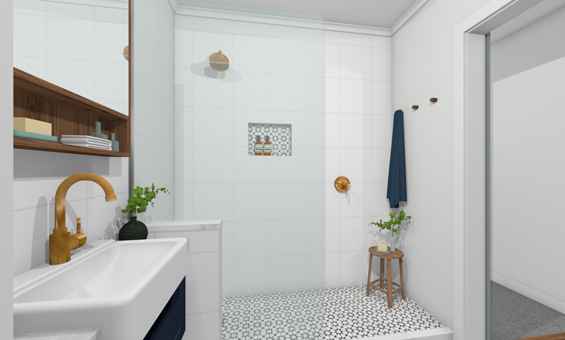 STATIC OVERHEAD VIEWS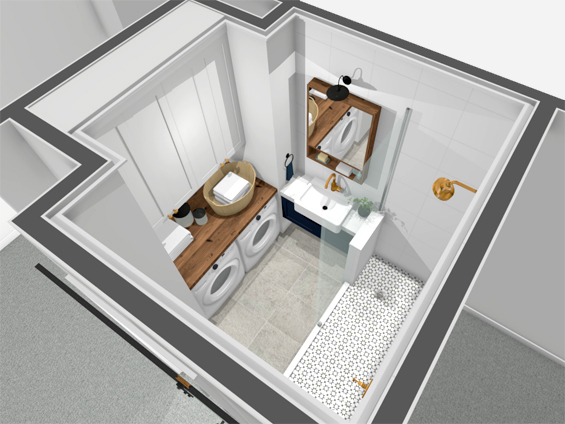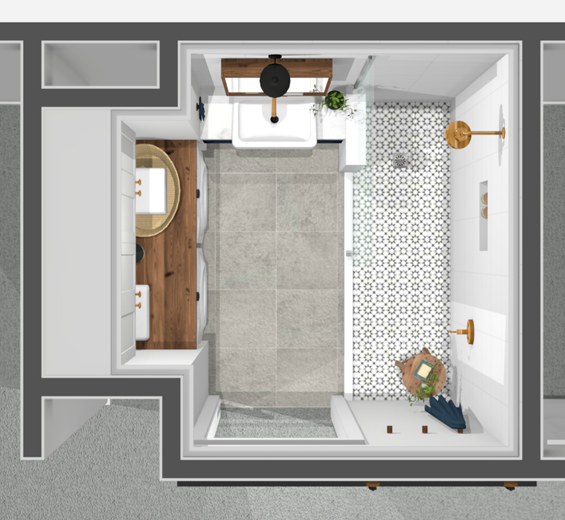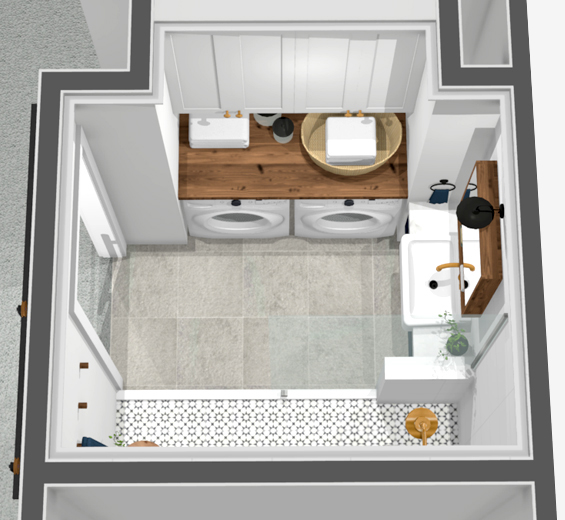 360 DEGREE PANORAMA
CLICK TO VIEW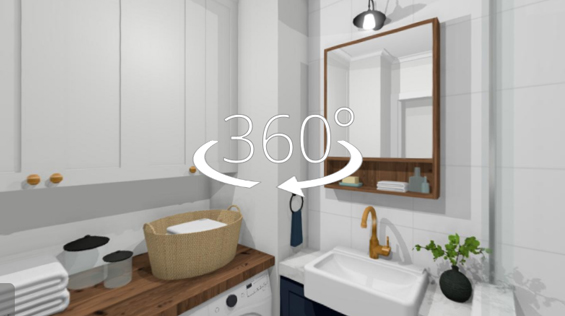 THE REVISIONS
Having the opportunity to directly compare different layouts, items and materials is one of the biggest advantages of my virtual design service.
During the consultation process we played with several variations to the plan, one of which being the vanity colour. Laura was unsure which colour to choose so I shared examples of several options to help her see the difference.
You may also notice that the wall light is different to that shown in the final design above. This was another variation we played with.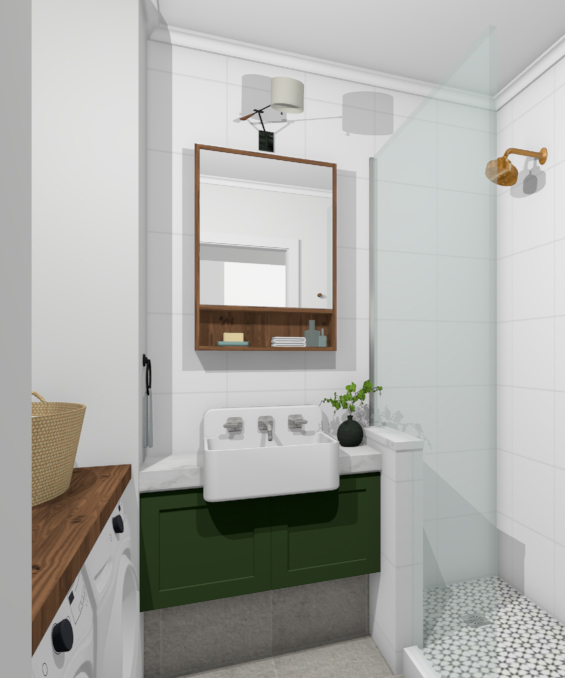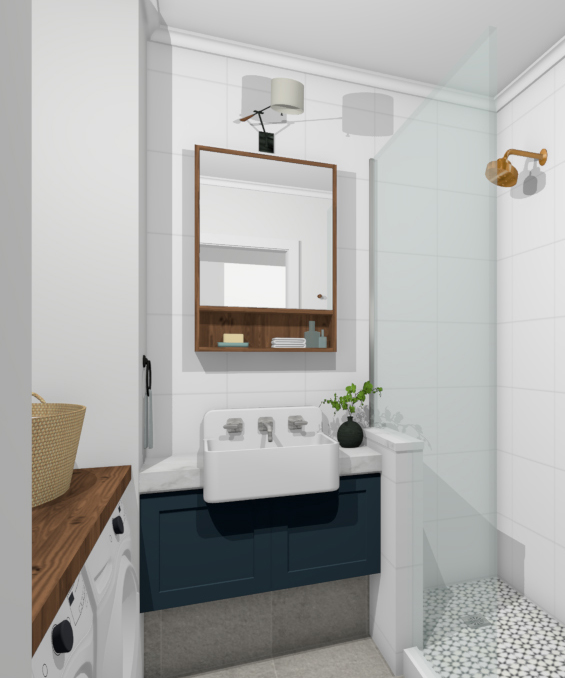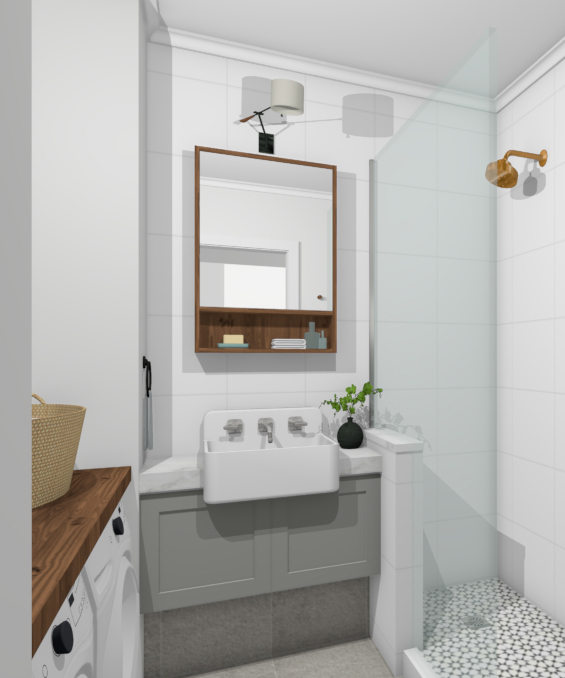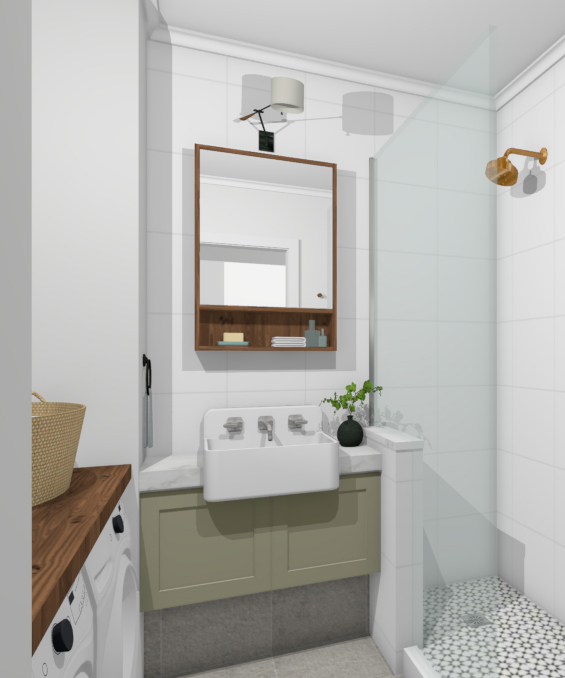 THE COST 
The total cost for this consult was $320.
THE B & A
CLICK TO ENLARGE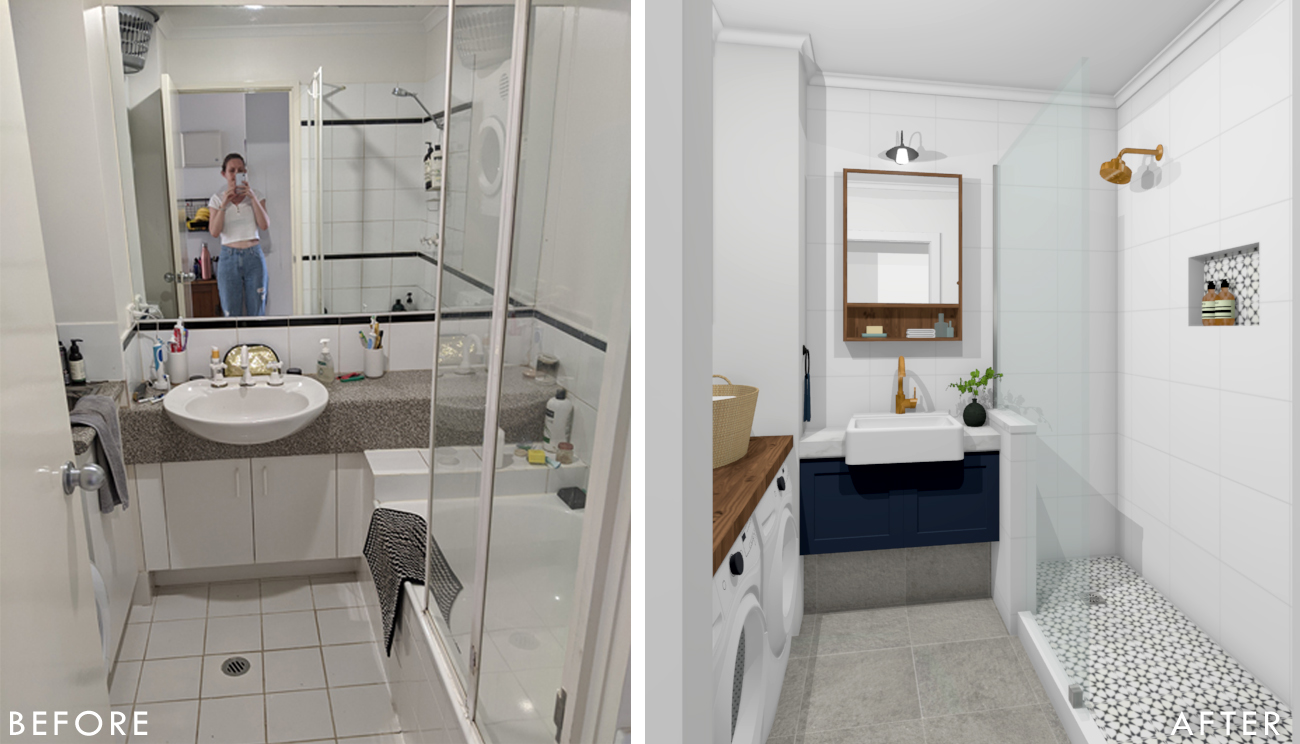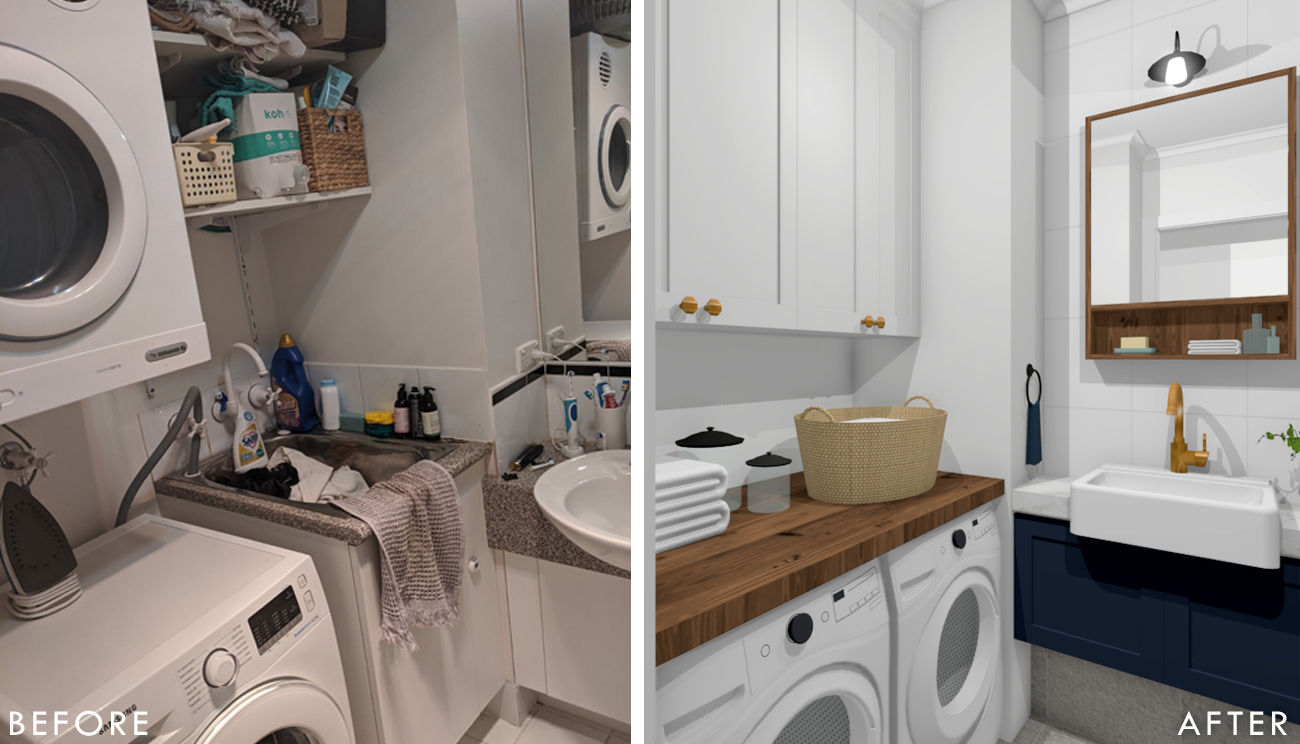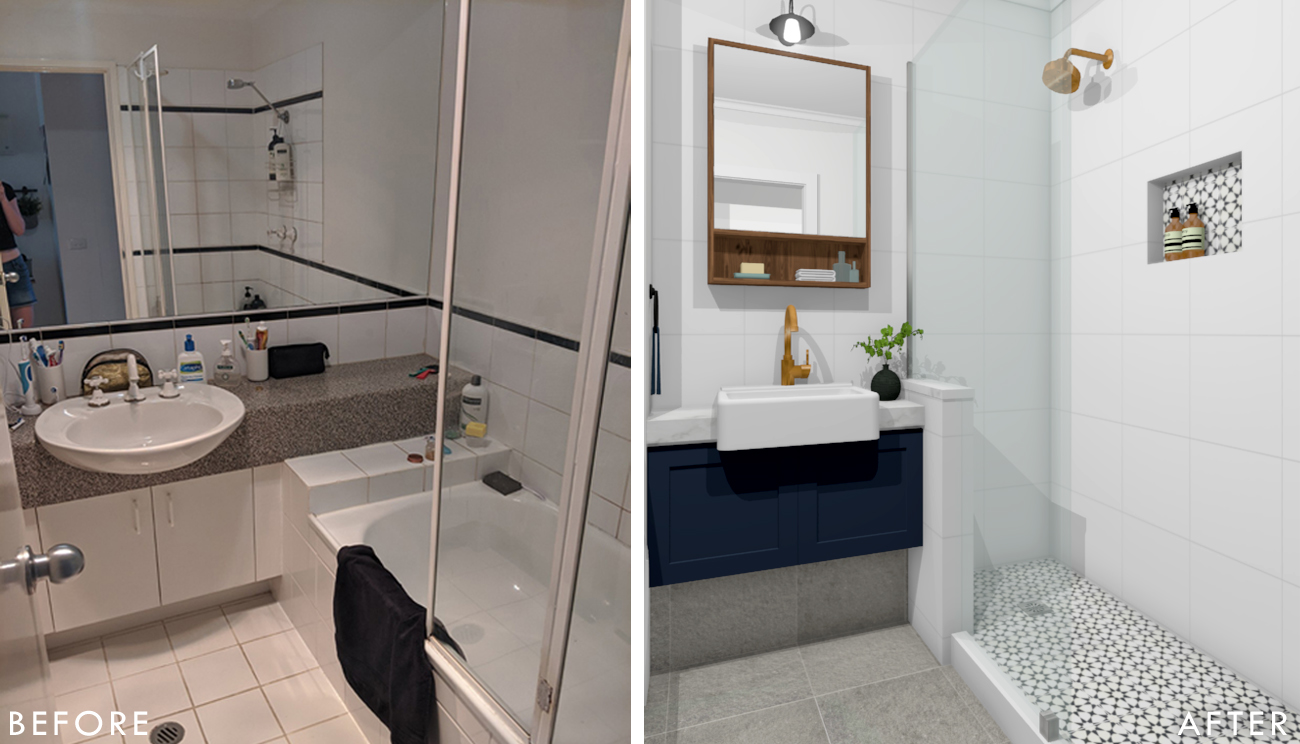 This case study includes only a minor summary of the full design plan provided to the client.