THE BRIEF
Liz wanted to renovate her beach shack kitchen and refresh the adjoining dining and living spaces. She was after something with a cottage feel in a predominantly white scheme with hints of colour, particularly some cherry red. She was on a relatively tight budget so wanted to make the most of the same basic footprint and keep the overall design quite simple.
THE BEFORE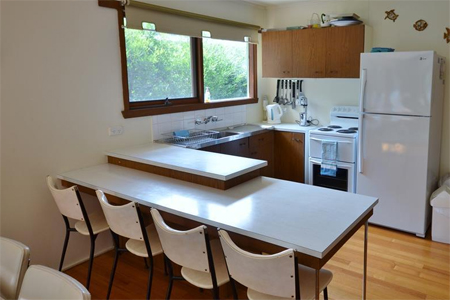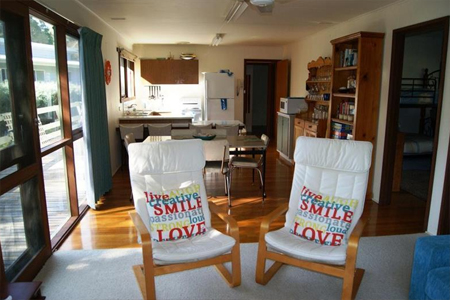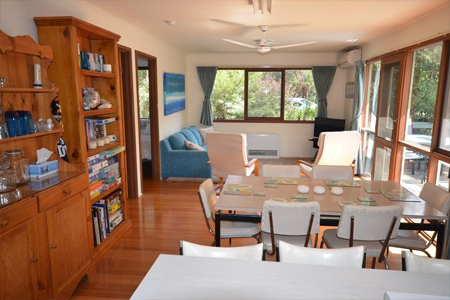 THE CONCEPT
I came up with two different preliminary layouts.
A 'U' shaped kitchen with a peninsula (in-keeping with the original configuration) and an 'L' shaped kitchen with an island (as a fresh alternative to the original configuration).
THE FINAL DESIGN
After feedback and further discussion the 'U' was decided upon and a cabinet wall was added to increase storage and impact.
STATIC FLOOR LEVEL VIEWS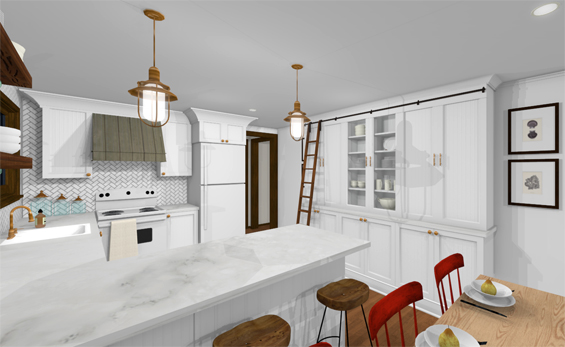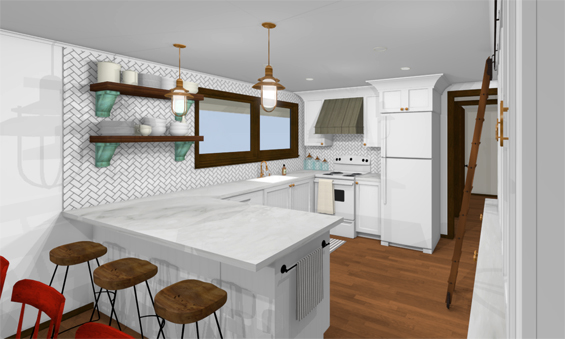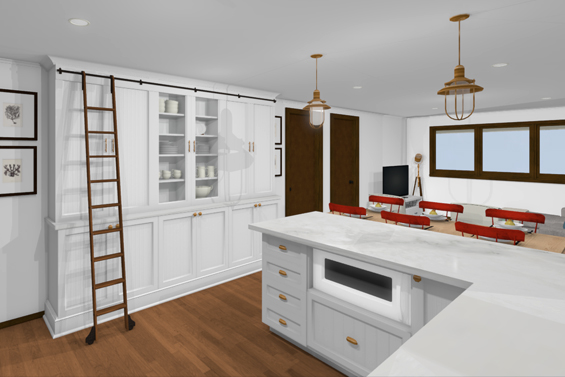 STATIC OVERHEAD VIEWS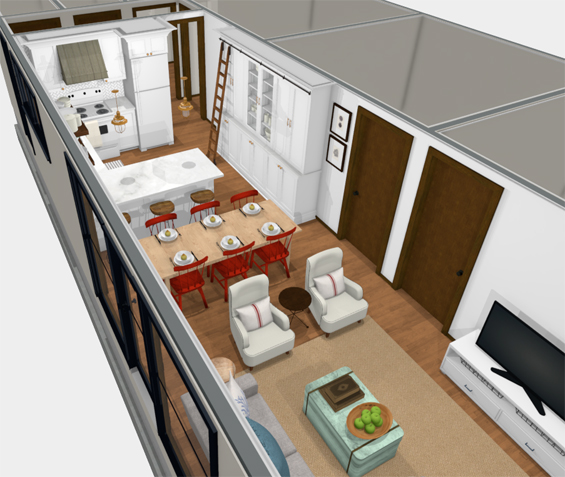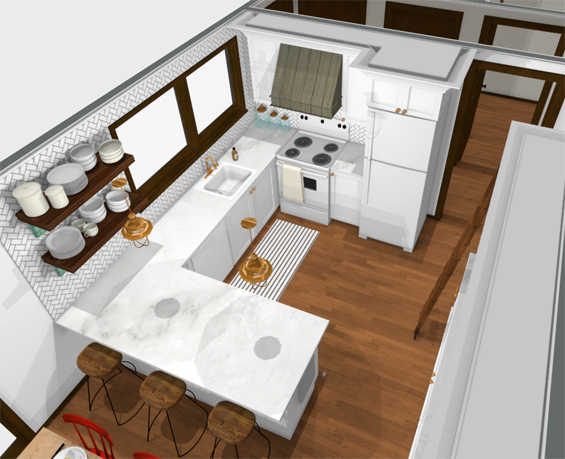 360 DEGREE PANORAMA
CLICK TO VIEW
THE REVISIONS
Having the opportunity to directly compare different layouts, items and materials is one of the biggest advantages of my virtual design service.
During the consultation process we played with several variations to the plan, one of which being the benchtop material. Liz was unsure whether to go with light or dark stone benchtops and I was able to help her see the difference.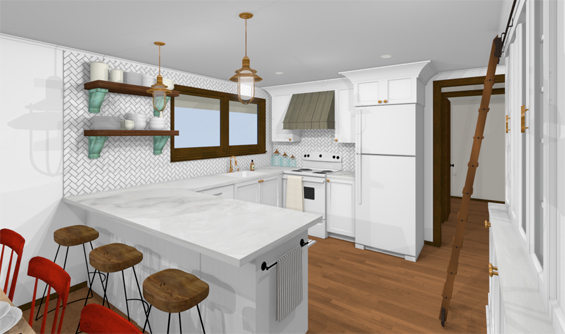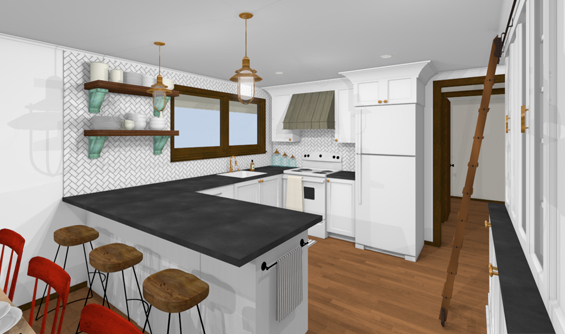 THE COST 
The total cost for this consult was $450.
THE B & A
CLICK TO ENLARGE



This case study includes only a minor summary of the full design plan provided to the client.