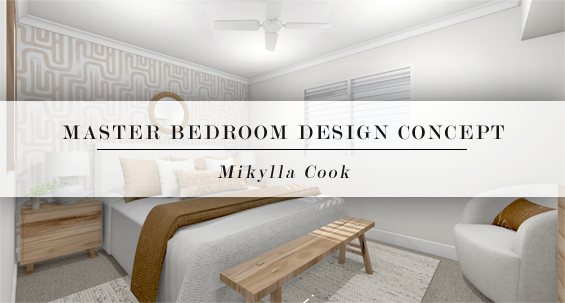 CONTENTS
Introduction
Before Images
Concept Visuals
Interactive Models
Product Suggestions
Design Notes
Conclusion
INTRODUCTION
Thank you for the opportunity to develop a design concept for your master bedroom. It has been a fun and rewarding project to work on and I hope you're as pleased with the results as I am.
Please take some time to study the renderings and read through the Design Notes. Direct store links are provided following each suggested product image.
All questions and feedback are welcome and I'm eagerly anticipating your response.
BEFORE IMAGES




CONCEPT VISUALS
OVERHEAD RENDERINGS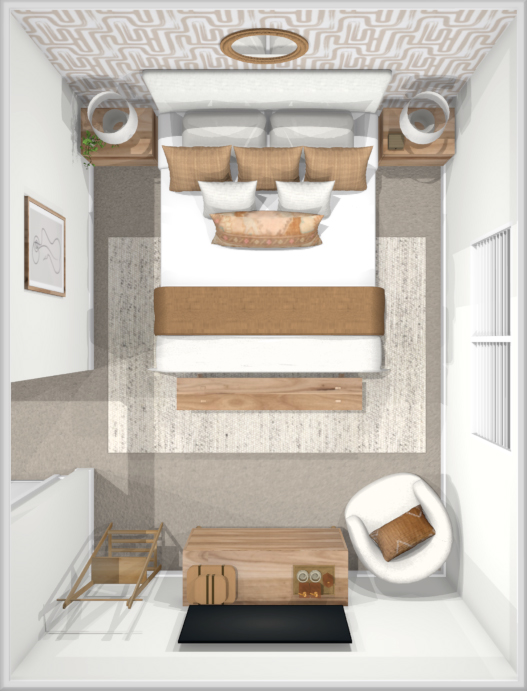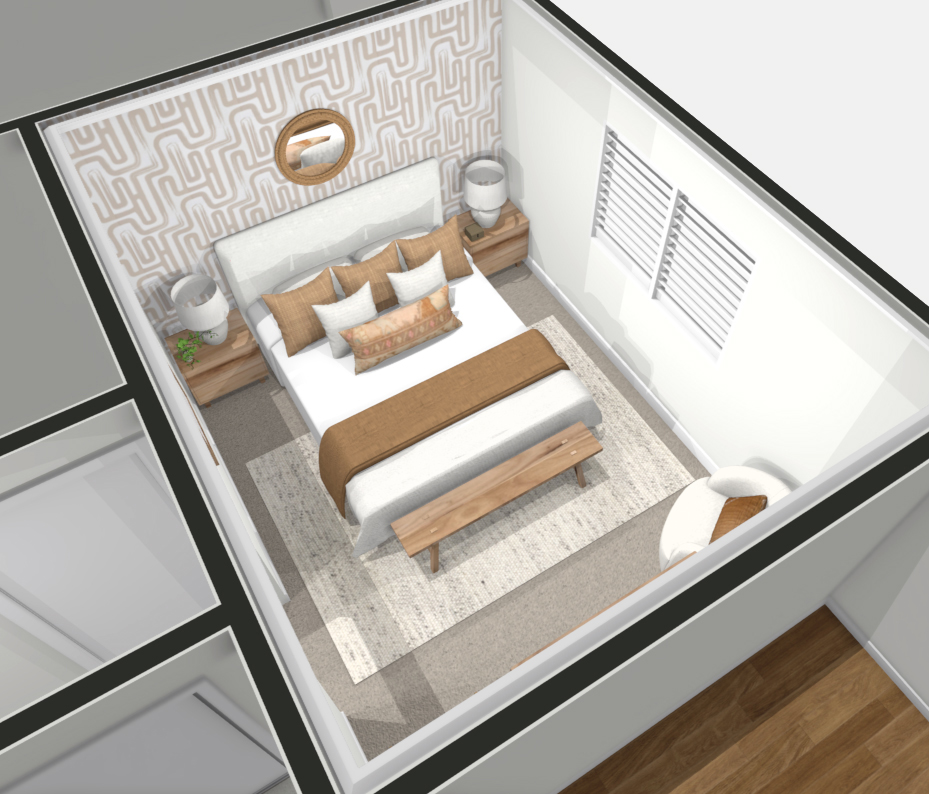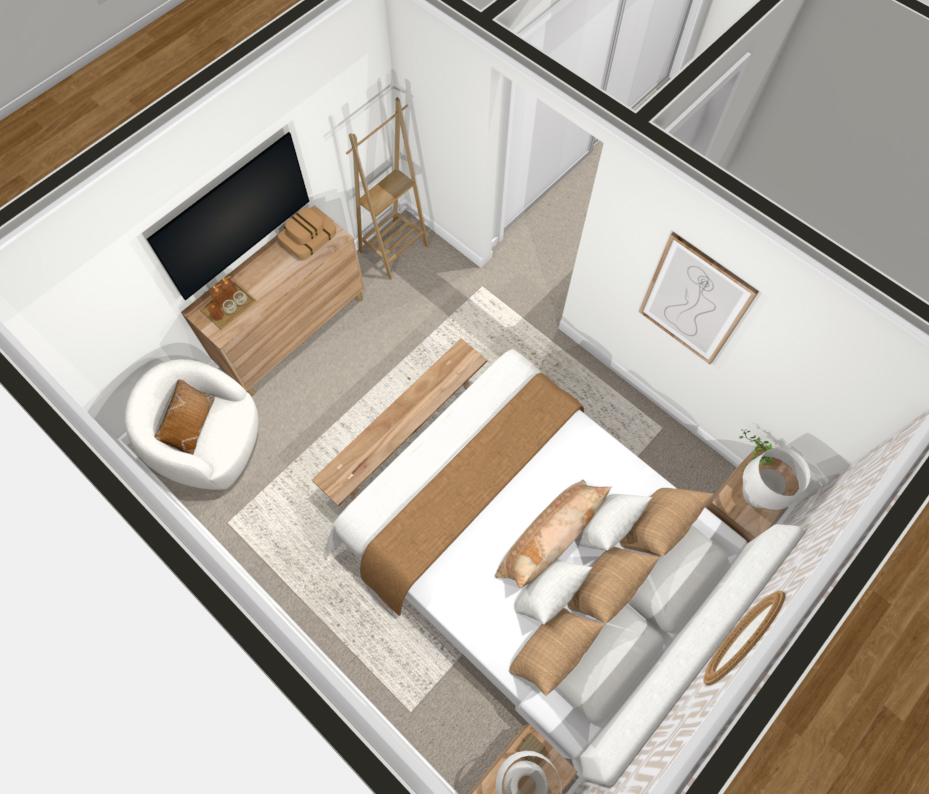 PERSPECTIVE RENDERINGS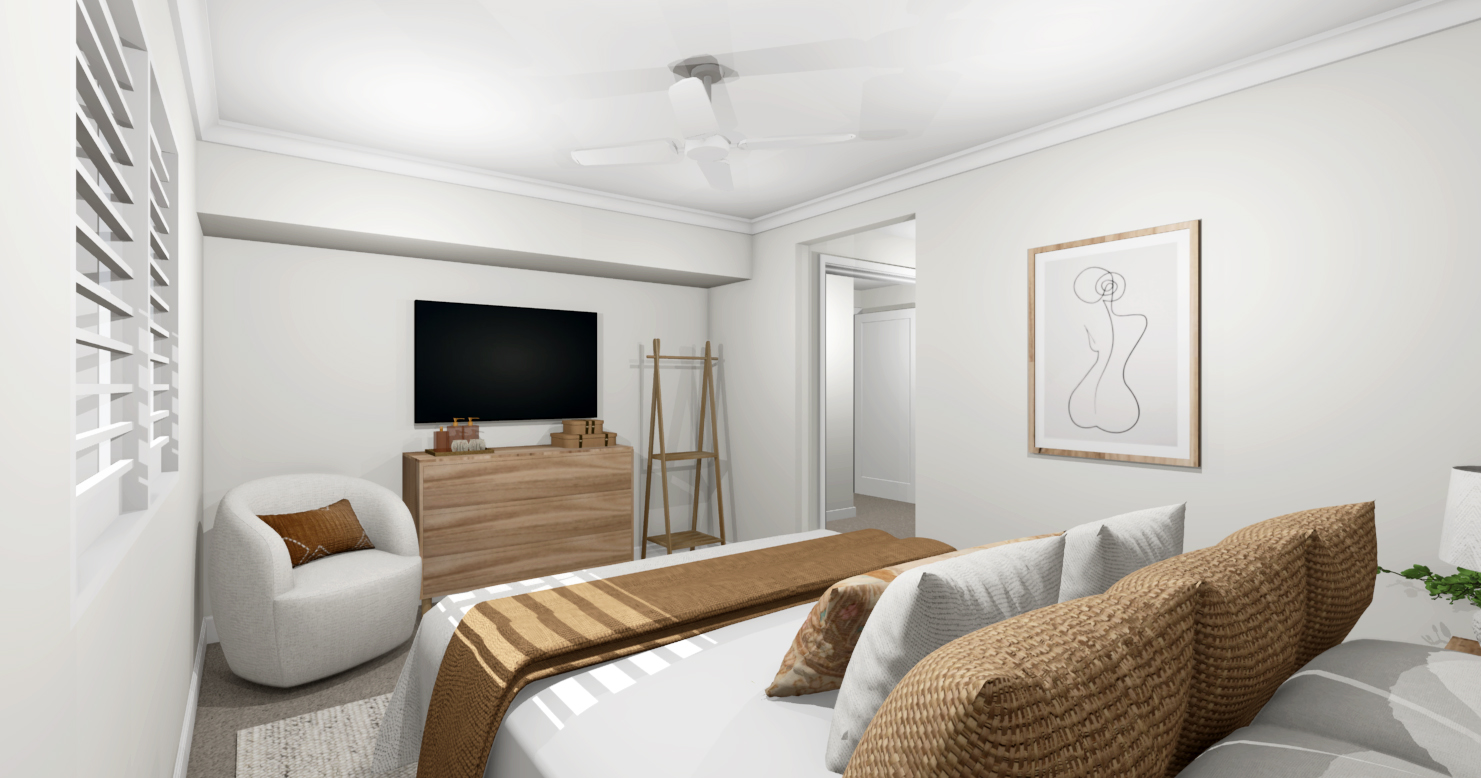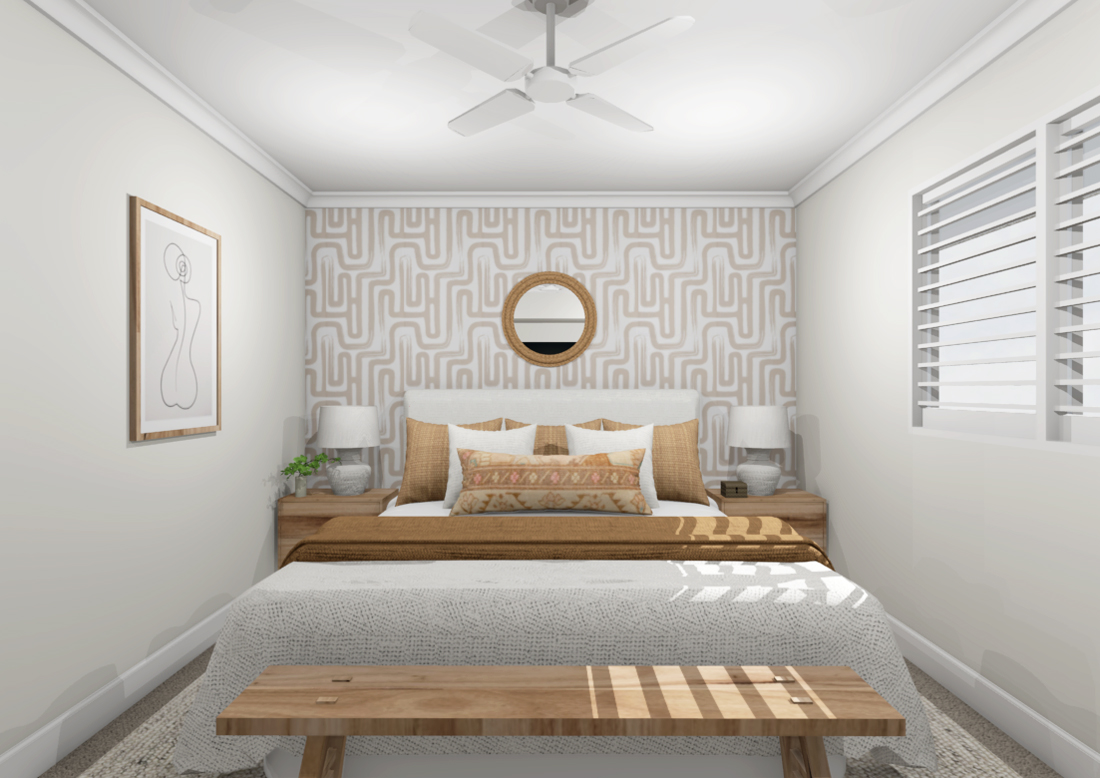 CLICK IMAGES TO ENLARGE
INTERACTIVE MODELS
PRODUCT SUGGESTIONS 
Where possible I have included low-mid range product options in order to accommodate any budget requirements and provide you with style choices.
RUG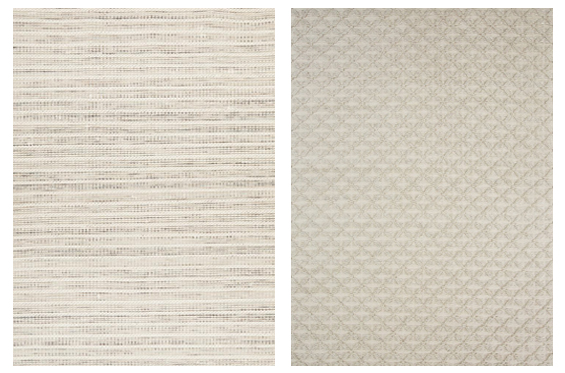 1 | Vera Scandi Natural Flatweave Felted Weave Rug (280cm x 190cm)
2 | Hanna Ivory Leaflets Wool Blend Rug (280cm x 190cm)
HEADBOARD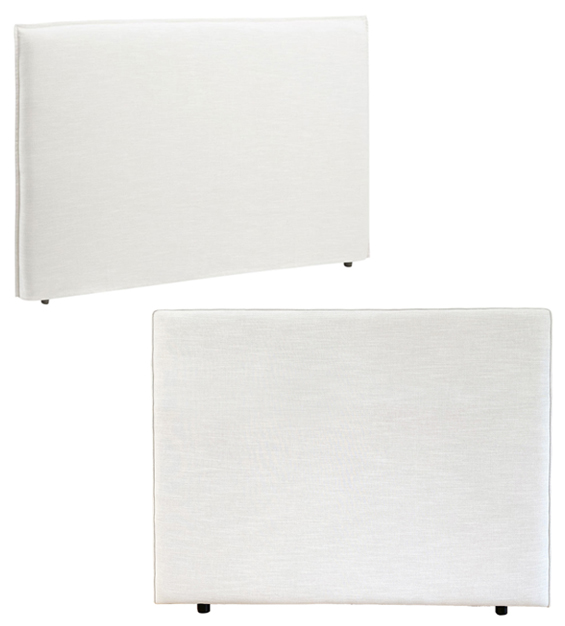 1 | Linen Warm White Diablo Bedhead with Slipcover (King)
2 | Cowel Linen-Blend Bed Head (Off White, King)
ARMCHAIR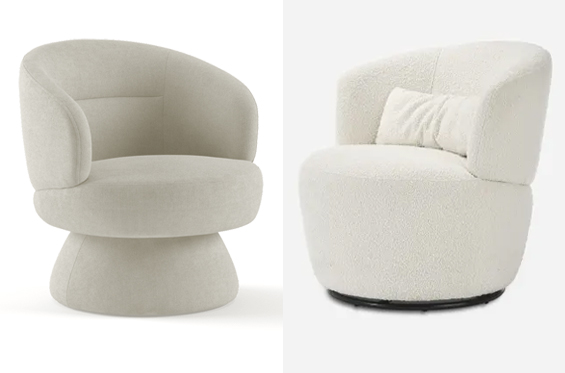 1 | Dame Swivel Accent Chair (Ivory)
2 | Amber Swivel Chair (Snow Boucle)
WALLPAPER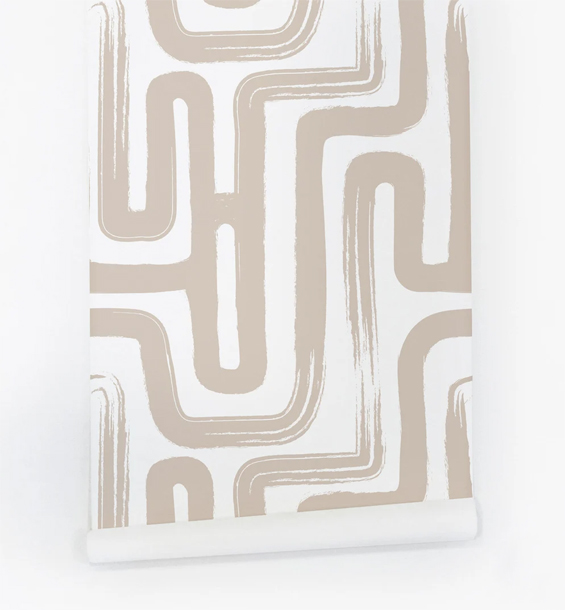 1 | Hazelnut & White Color Brush Stroke Labyrinth Pattern Wallpaper
BENCH SEAT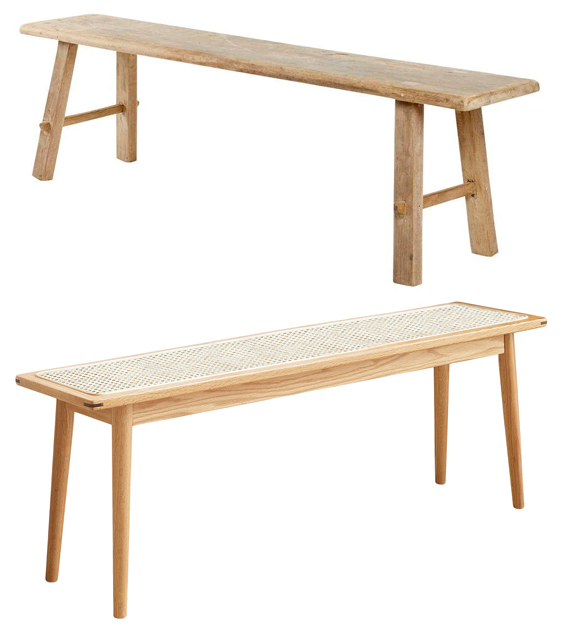 1 | Recycled Teak Bench
2 | Zaynah Oak Wood & Rattan Ottoman Bench
BEDSIDE LAMPS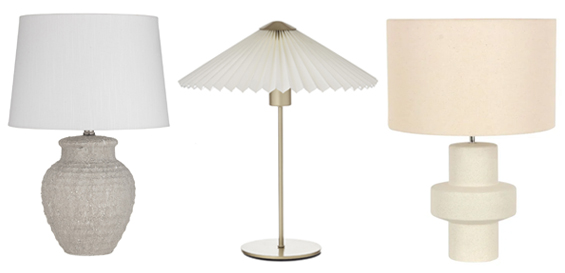 1 | Nile Table Lamp
2 | Lynden Table Lamp
3 | Bento Table Lamp
WALL ART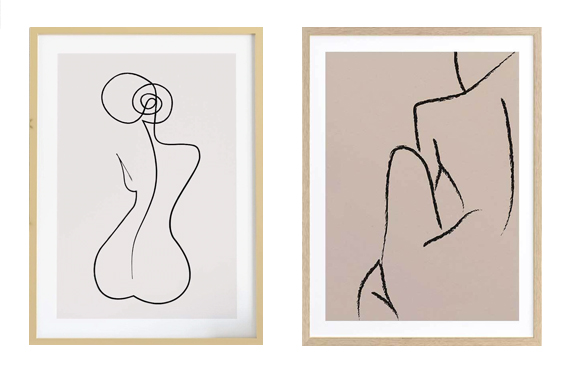 1 | Nude Woman Line Art Print (24″ x 36″) + Cooper & Co Frame (60cm x 90cm, Oak)
2 | Skinny Love Poster Print (84cm x 105cm, Oak Frame, White Border)
MIRROR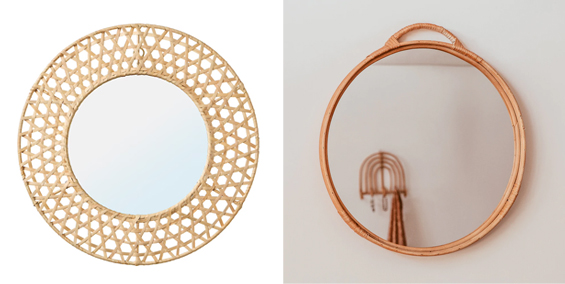 1 | Missveden Rattan Mirror
2 | Calypso Boho Rattan Mirror
QUILT COVER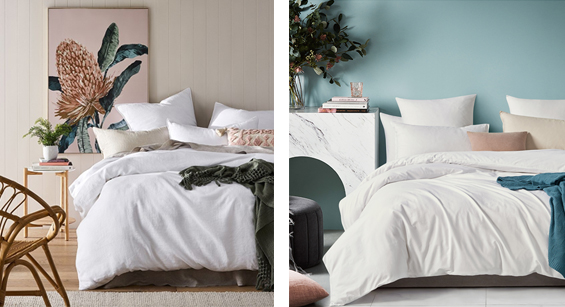 1 | Vintage Washed Linen White Quilt Cover (Super King)
2 | White Vintage Washed Cotton Quilt Cover Set (Super King)
CUSHIONS & THROWS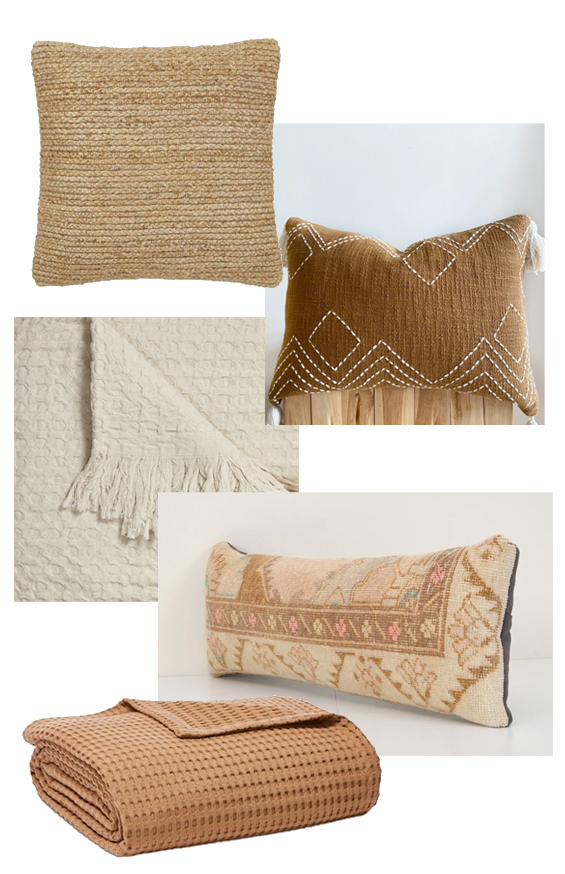 1 | Bouclair Coastal Retreat Dario Cushion
2 | Earth Lumbar (Clay)
3 | Cotton Fringed Blanket (Queen, Linen)
4 | Turkish Lumbar Pillow
5 | European Turkish Cotton Waffle Blanket (Tobacco, Queen/King)
DESIGN NOTES
To keep things minimal and clean I have adopted a paired-back approach with decorative elements and quite a monochromatic colour palette. Still, there is plenty of warmth and interest thanks to lots of natural texture and earthy tones.
Of course, having a predominantly simple canvas means you can easily adapt things to suit you without compromising the foundation of the design. Not only does this give you flexibility to inject your own personality and play with different colour options, it provides better longevity moving forward as the larger (and generally most expensive) staple pieces will work with any number of different schemes.
My product suggestions have been tailored for you, however they are by no means conclusive. In most cases there are multiple alternatives on the market which you may wish to explore for reasons relating to budget, scale or personal preference.
The general palette has been derived from the hazelnut wallpaper and has a toasty nutmeg vibe. If you find certain elements too tonally deep, you can always soften them with a more muted version. Alternatively, you may wish to even consider adding different hues seasonally, or layering white-on-white for a simple fresh feel.
The mirror over the bed is just suggestive. If you would prefer to leave the wall empty then that's completely fine.
The wall art is also just suggestive. I thought it would be nice to add a point of interest on that large wall however you may choose to leave it empty. In my product suggestions I have included an affordable DIY print-and-frame option along with a more expensive ready-framed option. The simplicity of the art style doesn't compete with the boldness of the wallpaper however if you would like to consider alternatives there are many similar options to choose from. Just ensure you use a large frame (at least 60cm x 90cm).
Cushions and throws are one of the easiest things to switch-up when you want a change. They are also a fantastic way to inject your own flair. My recommendations are just suggestive. Obviously most throws are not large enough to span a king-size bed so blankets and coverlets are good options, you can even consider using a thin quilt with a nice quilt cover as a throw. You can add a smaller throw for additional texture, colour or pattern if desired and sprawl it in a more casual manner. The turkish accent cushion I have recommended is one-of-a-kind. If you would like to look at alternatives you can search Etsy for "kilim cushion" or "turkish cushion" then view those seller's items.
As I have specified a simple white quilt cover there are numerous options at different price points and levels of quality. The two I have recommended are merely suggestive.
I have included a range of quite different lamp styles for your consideration. Of course, there are thousands of other options out there. As your style is quite minimal with limited decor my main advice would be to ensure your lamps are substantial and/or interesting enough to provide a level of impact and balance in the room.
As mentioned, to offer reasonably priced product choices, I have tried to include a mix of low-mid range items. This means there may be a difference in quality between certain products. If this is something which concerns you, please endeavour to view or thoroughly research particular products prior to purchase.
CONCLUSION
Thank you for being so fantastic to collaborate with. I hope the entire consultative process and resulting design have exceeded your expectations.
If you need to get in touch moving forward, please don't hesitate to contact me: thepaintedhive@gmail.com. I am more than happy to assist with general ongoing support enquiries, and would warmly welcome any future opportunities to work with you in the future.
If you would like to make any amendments to this final concept, I allow up to ten basic individual revisions. Beyond this they may be negotiated for an agreed additional fee.
Please feel free to reach out if you have any questions or feedback.

DISCLAIMER
Although my virtual designs are as realistic as possible, please bear in mind that they are intended as aspirational visual concepts only.
DIMENSIONS
As my designs are not technical drawings, dimensions are not provided. In the event that you require dimensions I can include a rough indication of them where possible for an agreed additional fee. If you require official dimensions for the purpose of building plans you will need to consider engaging a professional draftsperson or architect who can attend your home in person.
All that said, I do develop my plans completely to-scale where dimensions for rooms/furnishings are provided/available.
COLOUR & MATERIAL ACCURACY
Although I will incorporate specific colours and materials where appropriate digital codes/swatches are available, they are intended to be representational only. Aside from the fact that screen settings can affect their appearance, particular environmental conditions in your actual space may also impact the way any colour or material will present in reality. As such, I always advocate trialling samples in situ before making your final decision. In the event that appropriate digital codes/swatches are not available then colours and materials will be represented as accurately as possible.