THE BRIEF
Renae was building a brand new home and wanted to see her ensuite plan brought to life before committing to purchasing any materials. She was after a fresh urban feel with soft hints and a show-stopping feature tile. Although she had a strong idea of what she wanted, she was after some design guidance surrounding certain aspects.
THE CONCEPT
I was supplied with Renae's official floor plan along with some inspiration images and a few specific product selections. Using these I created a mood board which I then built, in collaboration with Renae, the virtual room around.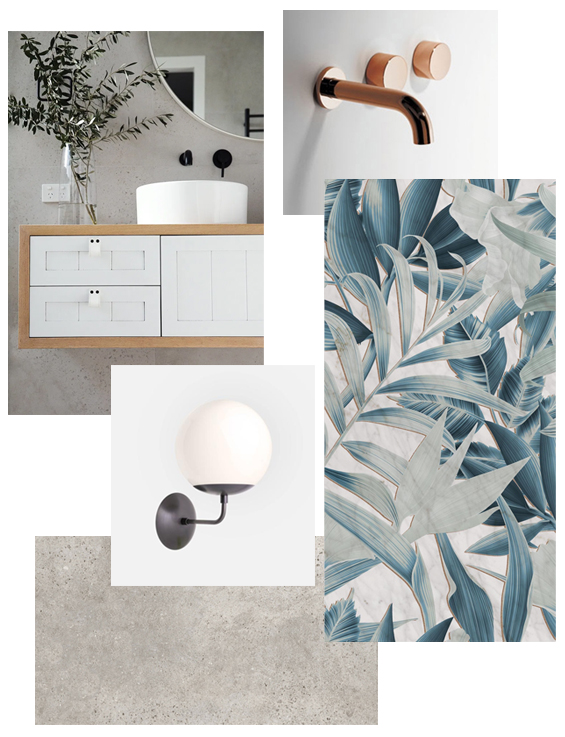 You will notice that all of these "real life" elements are accurately incorporated in the final design below (the vanity has been altered in style slightly at Renae's request).
THE FINAL DESIGN
STATIC FLOOR LEVEL VIEWS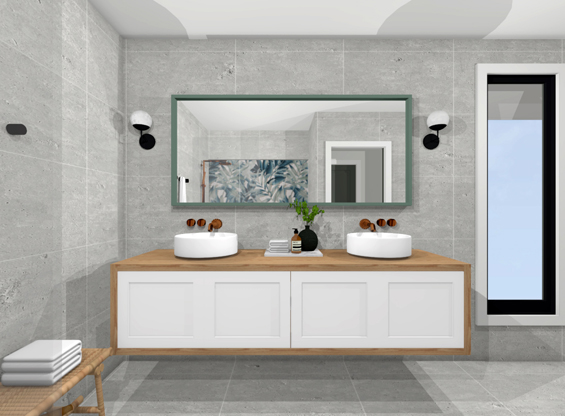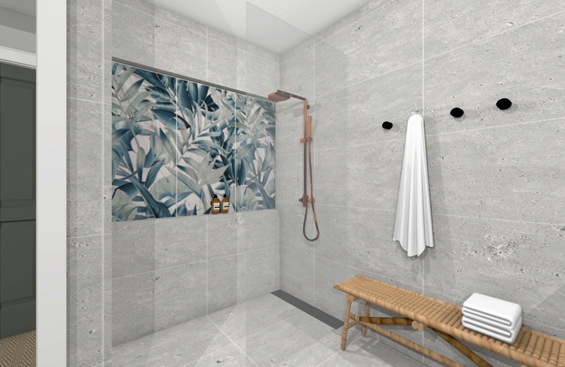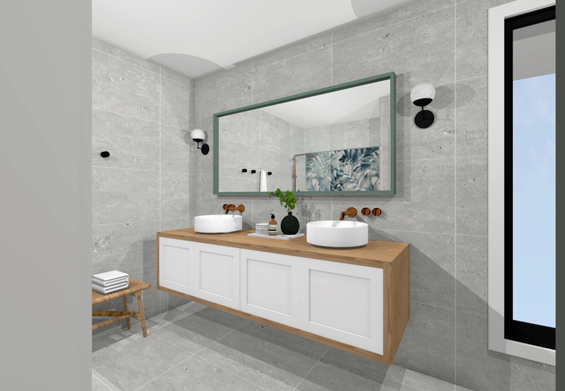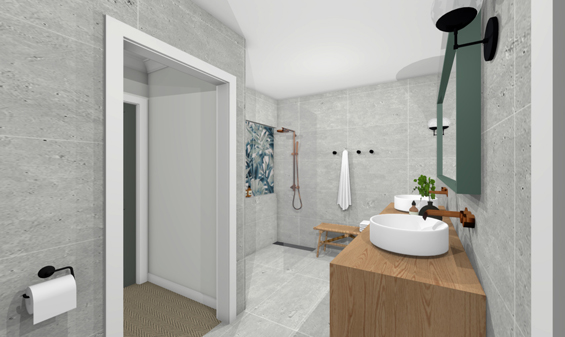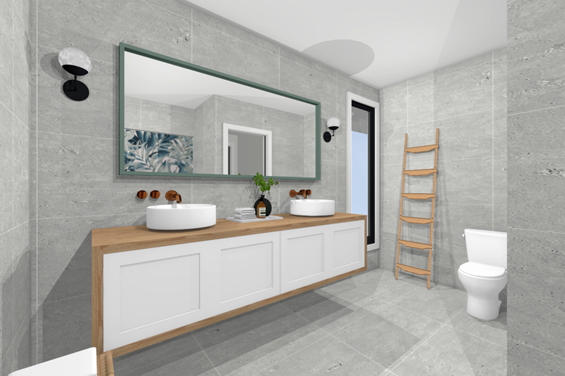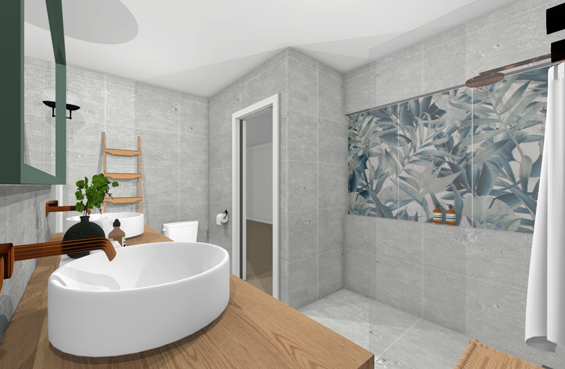 STATIC OVERHEAD VIEWS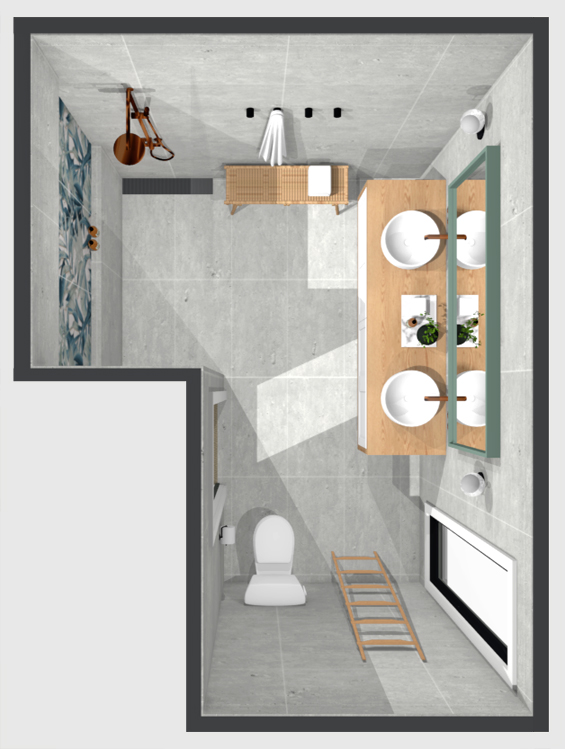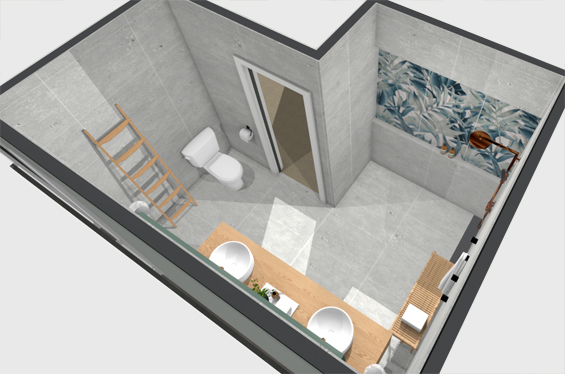 360 DEGREE PANORAMA
CLICK TO VIEW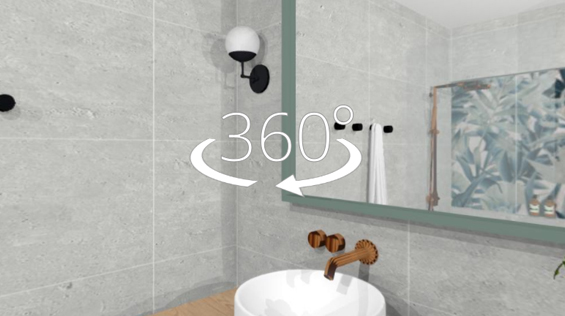 THE REVISIONS
Having the opportunity to directly compare different layouts, items and materials is one of the biggest advantages of my virtual design service.
During the consultation process we played with several variations to the plan, one of which being the statement tile in the shower. Renae had a few very different favourites so I amended the rendering to show her how they each looked. I also adjusted the mirror colour to co-ordinate.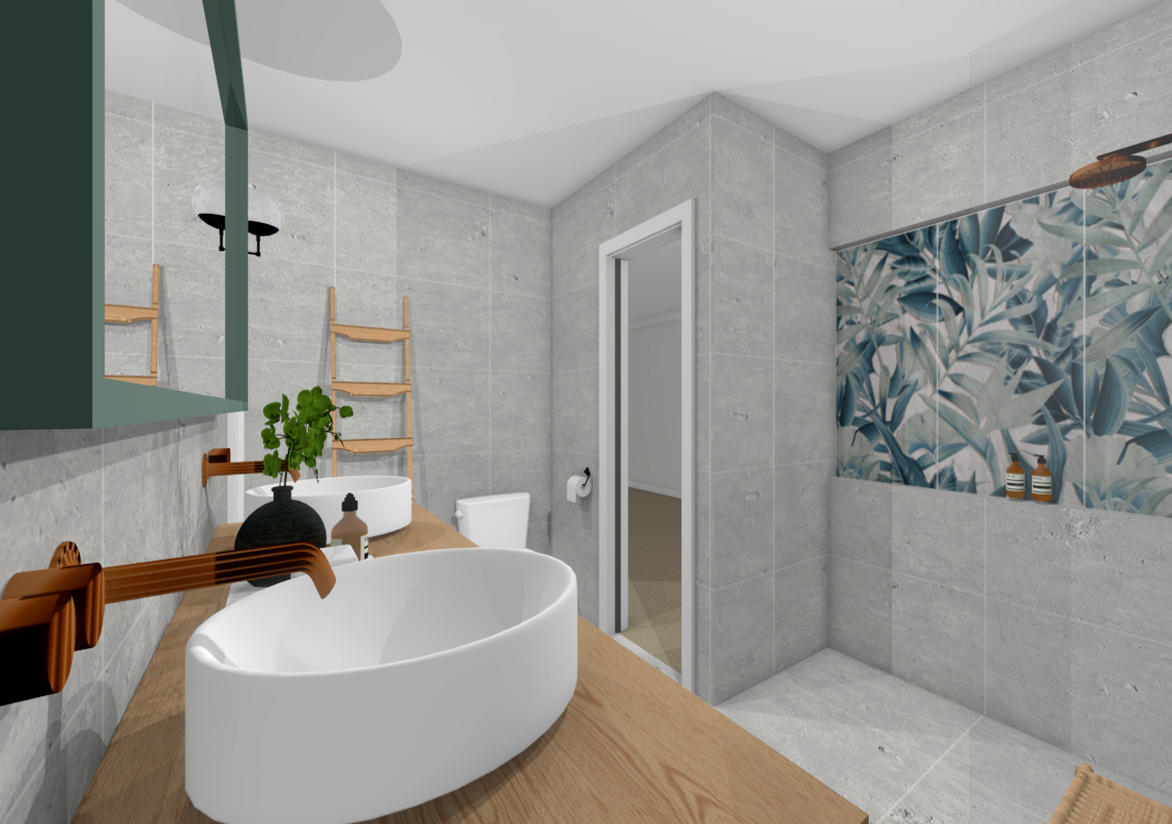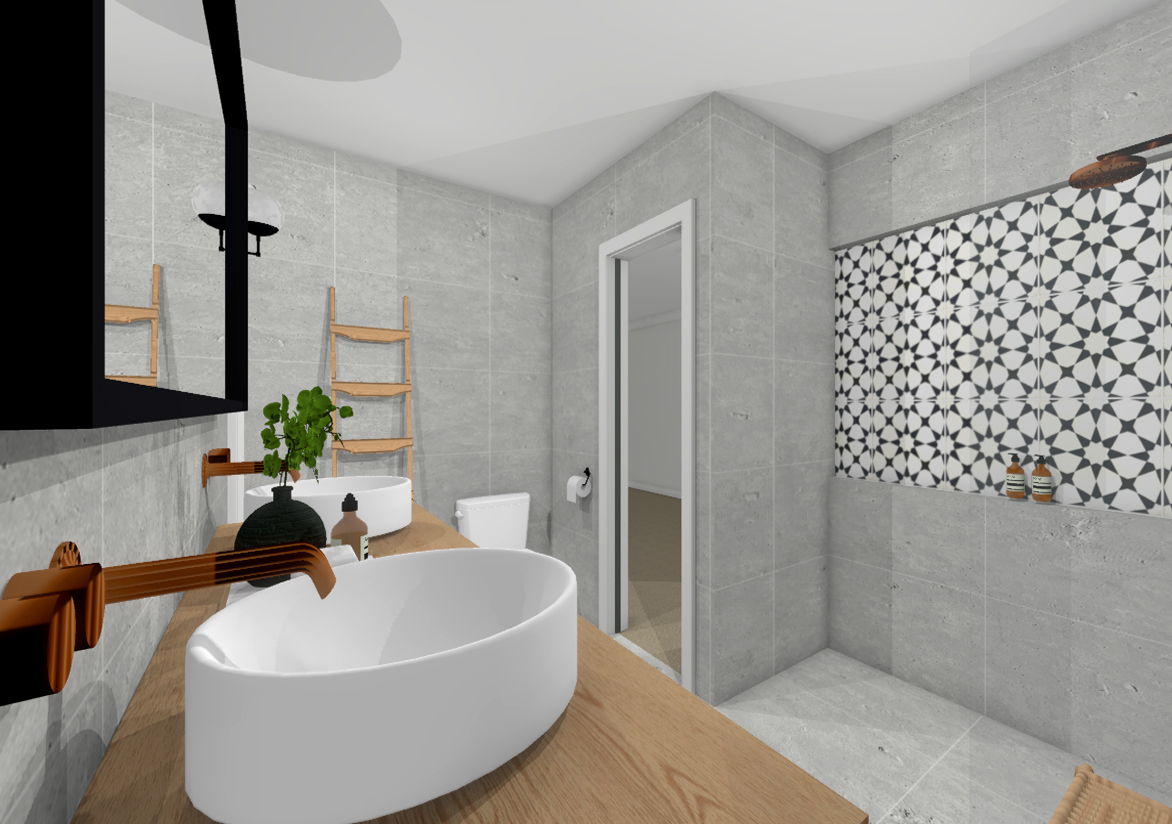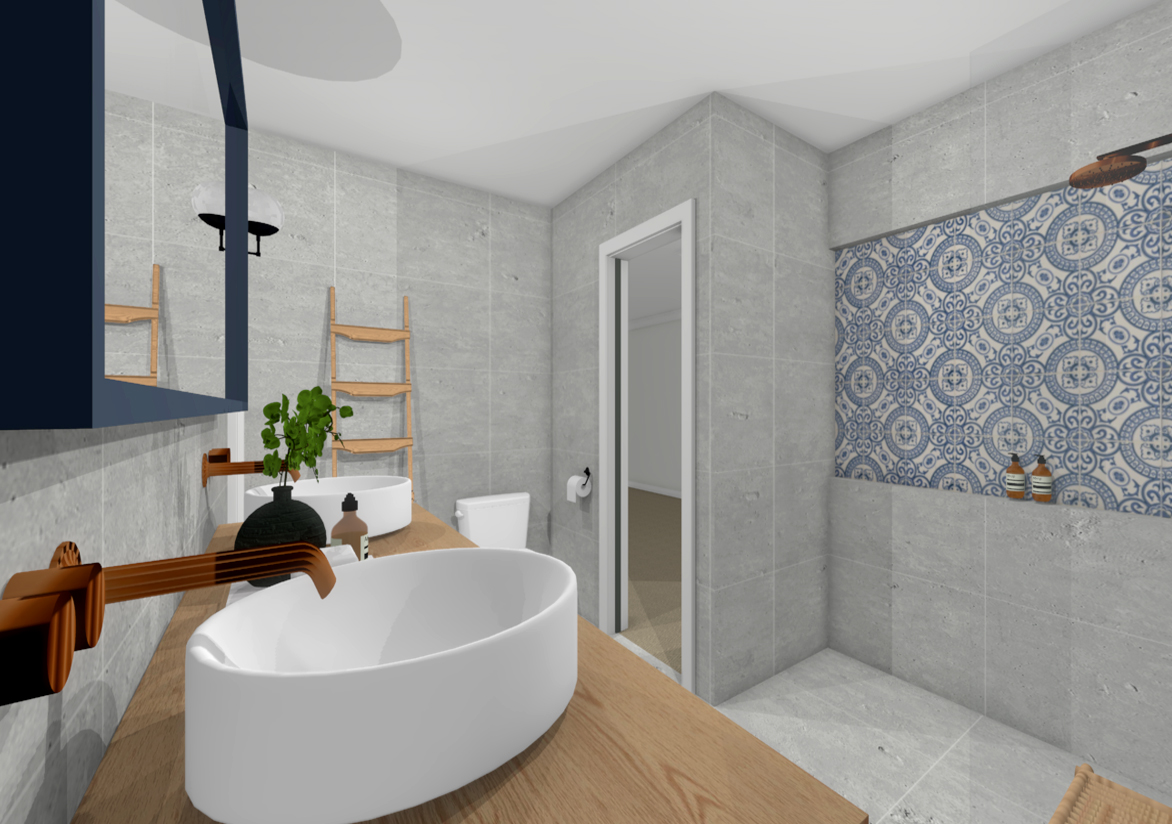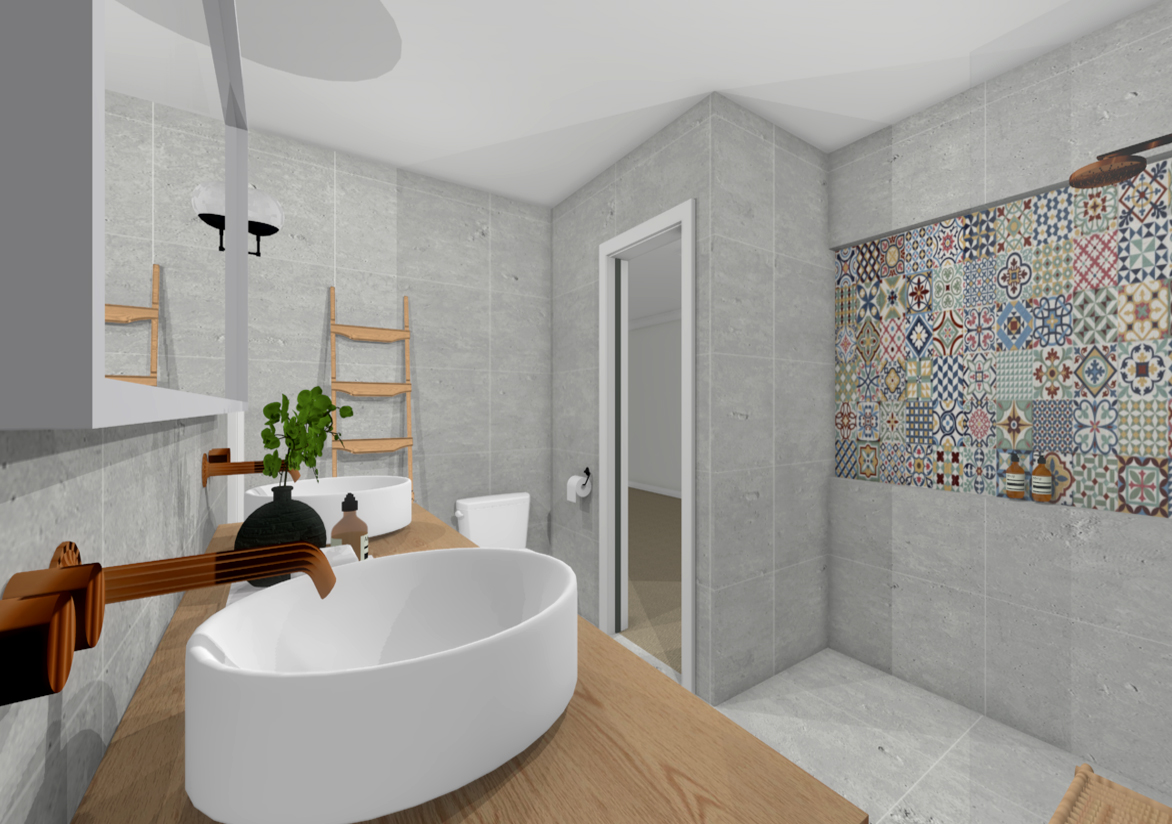 THE COST 
The total cost for this consult was $340.

This case study includes only a minor summary of the full design plan provided to the client.