Material Variations
It's amazing how different the same space can look and feel due to changing materials alone. Rather than rely solely on small swatches and flat moodboards, accurately integrate material selections into a virtual concept so you can "see" the finished space and move forward with confidence. Not only will you understand how the overall scheme comes together, you can play with placement, scale and variation options until you're certain. Of course, you can also leverage my design experience and expertise for suggestions and advice in order to obtain an optimal outcome.
This example shows a client ensuite which was subject to a complete renovation. Client provided many vastly different inspiration images so sharing the scheme variations helped narrow a direction for them.
---
Layout Options (Spatial Planning)
Whether your space is small or large, or basic or awkward, the right layout will optimise its form and function. Don't hesitate to exhaust all the practical possibilities and lean on my spatial planning experience so you can feel assured you've reached the right design.
This example shows a client living room which is located directly off the front door and operates as a throughway to the dining room and kitchen. Client was struggling with furniture configuration ideas. Providing multiple options demonstrated the possibilities and helped them determine an optimal design.
---
Rendering Types
See your space in a variety of different renderings styles. The diversity of these options can help solidify your vision and be especially helpful for distribution to builders/contractors and cabinet makers.
This example shows a client sitting room which was originally a blank slate. Client wanted to add built-in storage incorporating a media center and desk area. The virtual renderings were used as a guide by the cabinet maker.
---
From 2D to 3D
Convert basic 2D documents, such as floorplans, working drawings, elevations or moodboards, into a realistic virtual model which accurately depicts the overall design. Almost any product and material can be incorporated in a fully to-scale capacity, so you can precisely understand how the space will actually work in reality. Whether you already have plans in place, a scheme in mind, or need help or guidance with your design and/or selections, it's a no-fail way to bring assuredness to the outcome.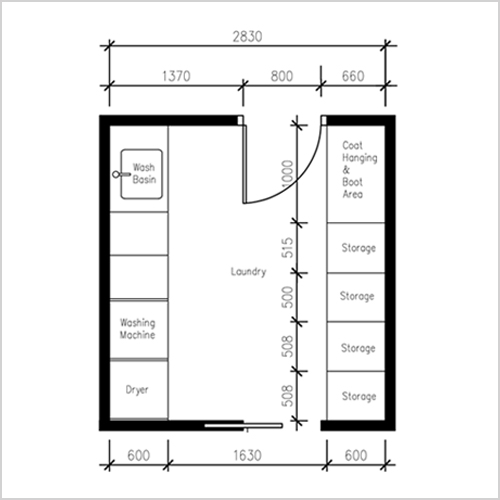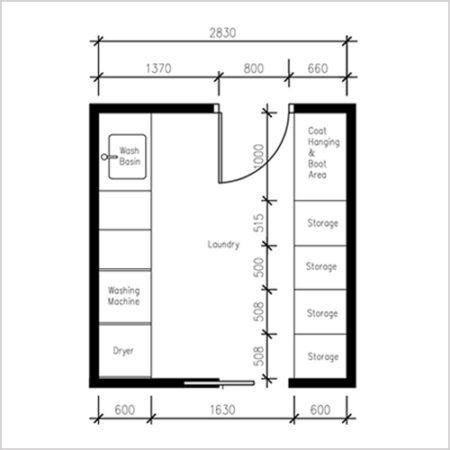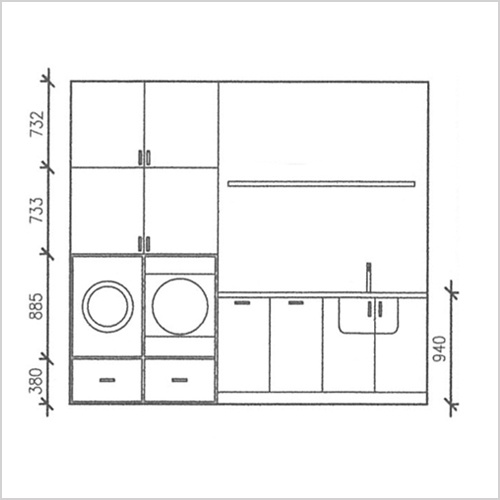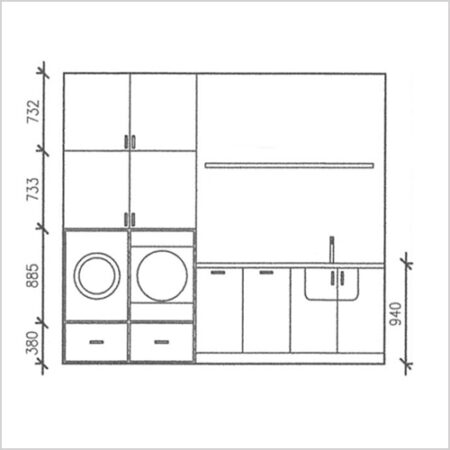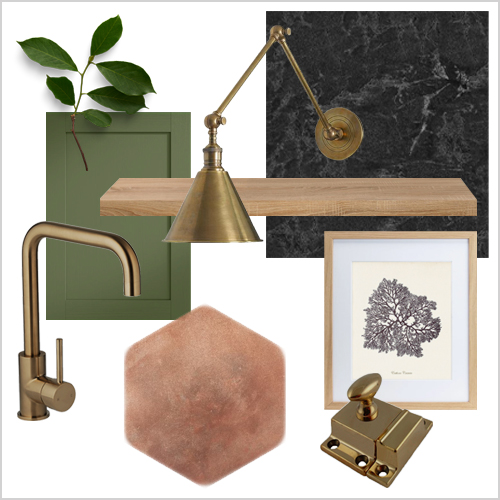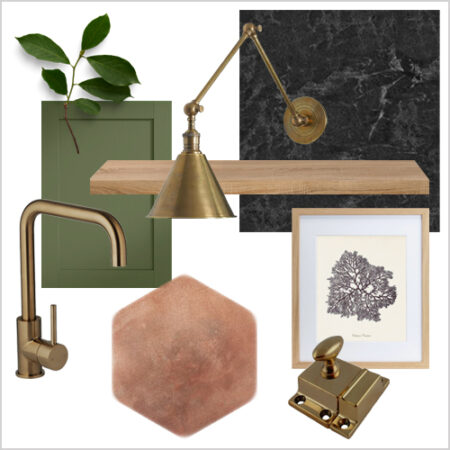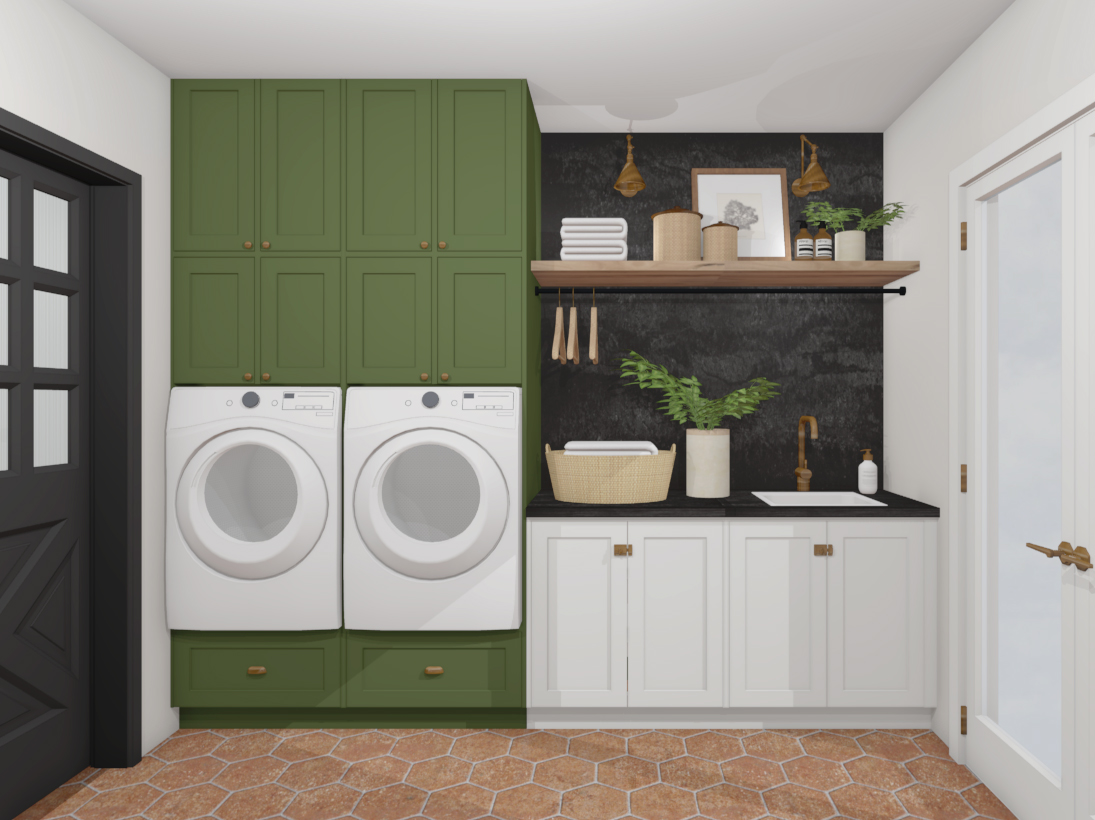 This example shows a client laundry which was subject to a complete renovation. Client had already engaged a cabinet maker who had provided basic 2D overhead and elevation plans. Using these plans as a reference I developed a 3D model of the space then worked with the client to develop a finishes scheme which was applied to the virtual concept.
---
Panorama Viewer
View your space in 360°. A fantastic way to immerse yourself in a concept design.
This example shows a client living room and adjoining home office which had already been partially renovated. Client was a photographer who wanted to be able to display and easily change her work. She had some ideas though was struggling to visualise the overall design which had hindered her decisiveness. The virtual concept provided her with clarity and confidence.
---
Interactive Models
Interactive models allow you to easily navigate a 3D design. With a variety of virtual tools and numerous setting options, you can thoroughly explore a plan. For further information about using Interactive Models, refer to this documentation page.
Interactive models are subject to file size limits and can not be generated for heavily detailed plans. For this reason, and due to the nature of their presentation, they are best suited for basic floorplan configurations, furniture layouts and general spatial planning (as opposed to material/decoration schemes) and usually shared in the form of a dollhouse walkthrough.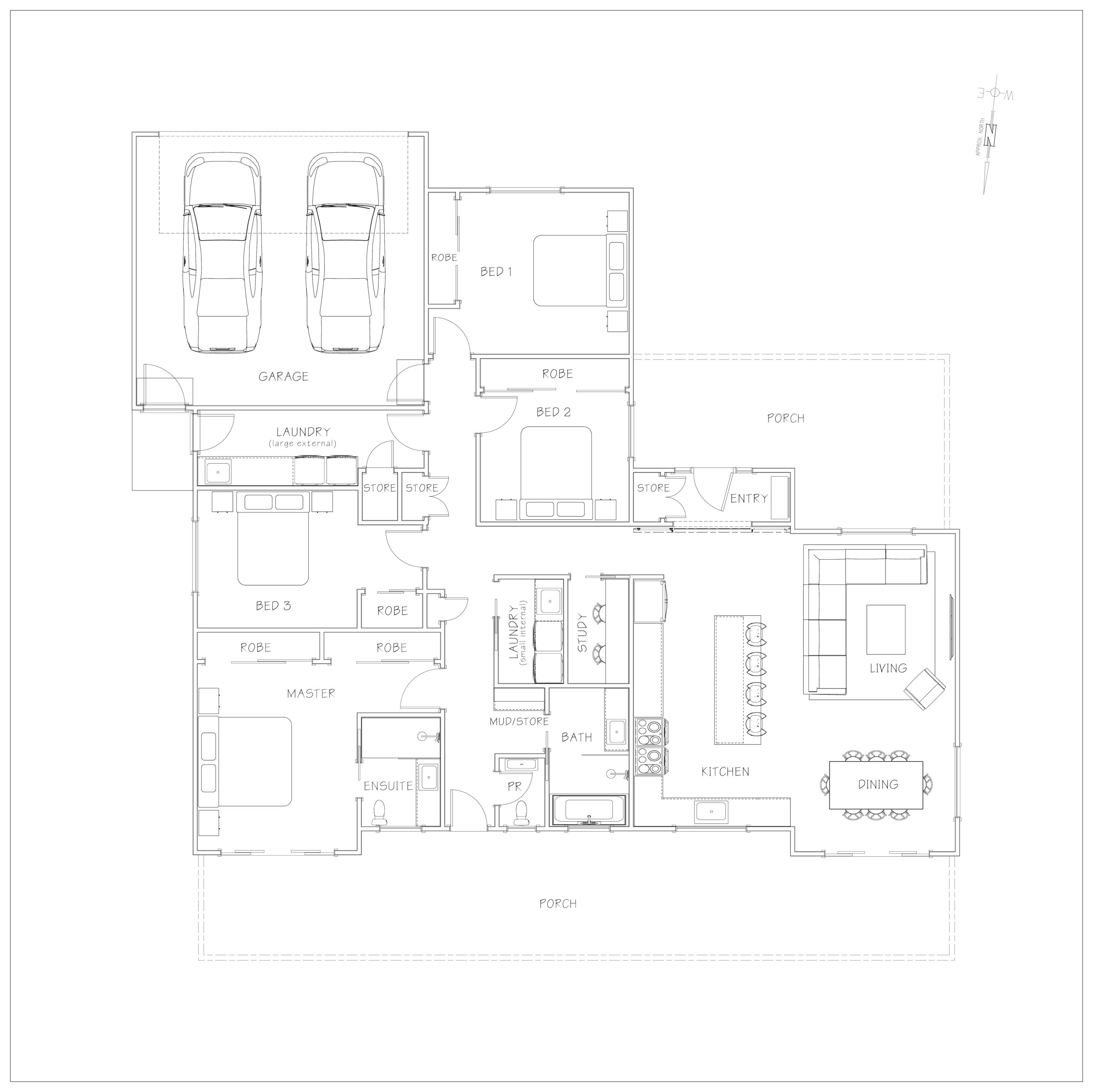 This example shows a client full floorplan redesign for a renovation of an existing dwelling. We experimented with around ten different variations until the client was completely satisfied and certain. Additional details and elements, such as materials, furniture and decor, were refined moving forward.
---
Gallery
Still under construction. Thanks for your patience.