ABOUT
Do you need a fresh vision for a space in your home? Or would you simply like to "see" your ideas brought to life?
Take advantage of my design service and receive a unique, tailored, to-scale virtual plan of your actual space!
Whether you're struggling with small details (like a tile choice for your bathroom or a rug decision for your living area), or want to "walk through" your entire new build, these models are for you.
My rendering software is powerful, realistic and flexible. It covers all facets of design and decoration, from lighting to built-in cabinetry, flooring to decor accents, and everything in between! Specific materials and real-life items can even be incorporated.
So, if you know what you want and would simply like to "see" it, have a few vague ideas, or are in need of lots of design guidance, I can help.
PACKAGES & PRICING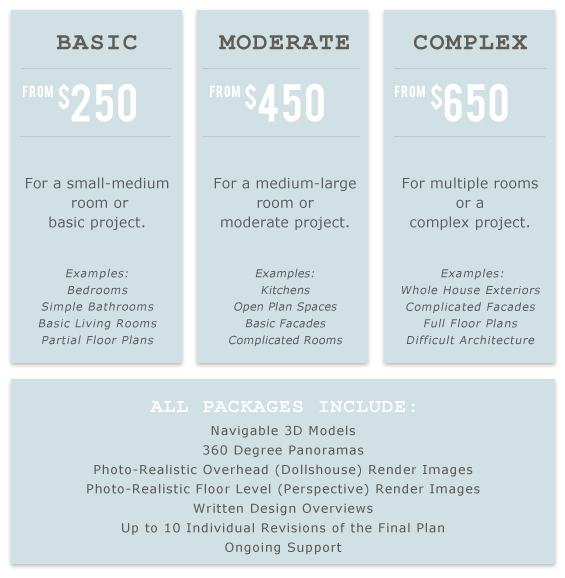 Based on the scale and complexity of your individual space, along with the scope of works involved, I'll help determine the best package for you and provide a custom quote.
Note that due to file size restrictions, I may not be able to provide navigable 3D models for highly detailed or very large plans.
ADD-ONS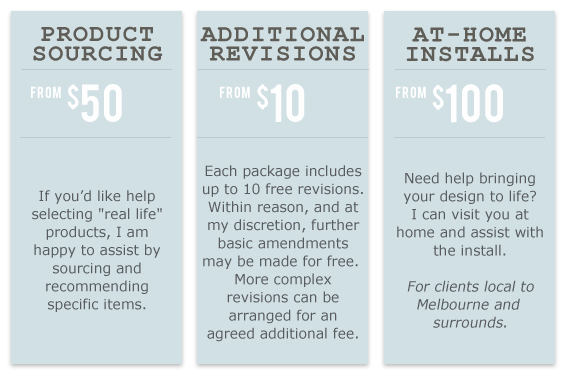 Feel free to ask about including any other additional assistance you may be interested in.

HOW IT WORKS
STEP 1
Simply contact me with a brief overview of your space so I can gauge the scope of works in order to provide a quote.
STEP 2
Given you're happy to proceed, partial payment is required, following which I will request additional information as needed. This may include photographs, videos, dimensions, a floor plan, inspiration images, plus an overview of your needs and wants (along with any product specifics if relevant – such as details and images of certain items or materials you wish to use). There is no need to stress about including absolutely everything at this stage as I'm constantly in touch throughout the consultation process.
STEP 3
Armed with all this information, I will create a preliminary concept which will be shared with you for feedback.
STEP 4
Based on any feedback, amendments are made where applicable and a secondary concept is created.
STEP 5
The secondary concept is generally final (as by this stage I've usually managed to meet your criteria), however you can provide further feedback for a third concept if required.
REVISIONS: I allow up to ten further basic individual revisions to the final concept. Within reason, and at my discretion, further amendments may be made. More complicated amendments can be arranged for an agreed additional fee. These revisions provide the perfect opportunity to play with and compare different items, materials, finishes and colours.
TURNAROUND: Depending on the scale and complexity of the model, I will usually have the preliminary concept to you within a week of receiving all necessary information, though please allow up to three weeks due to work load fluctuations. I aim to have the final concept to you within six weeks.
SUPPORT: I live to help and always go above and beyond for my clients. Ongoing email support is provided for one week from final design delivery. In general, I am happy to further assist for free with simple enquiries beyond this time-frame. More in-depth support can be arranged for an agreed additional fee.
This service centers around refining a single concept. If you have multiple visions for a space, please let me know at Step 1 so I can quote accordingly. Otherwise, be aware that major design variations are not included in the general scope of works and will incur additional charges.
GALLERY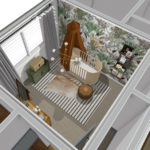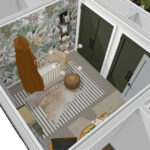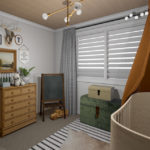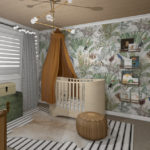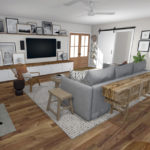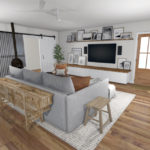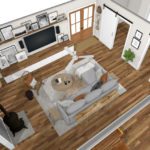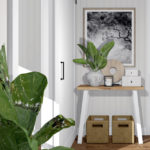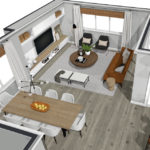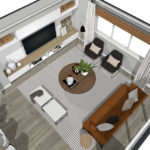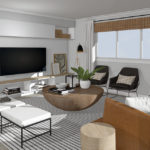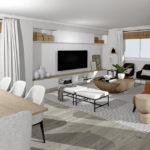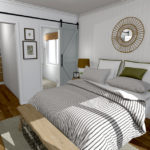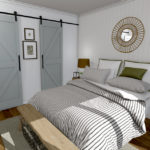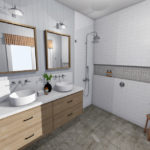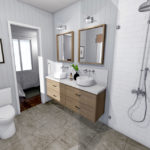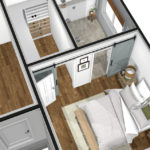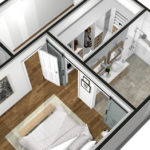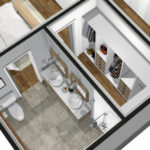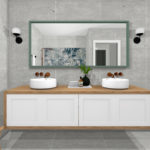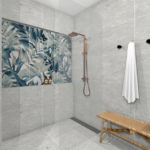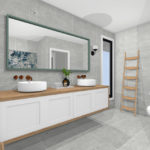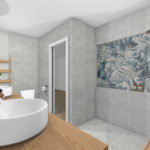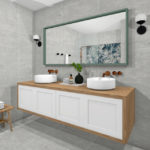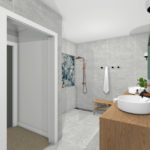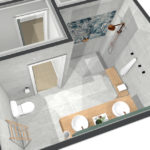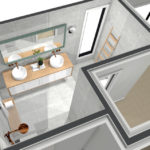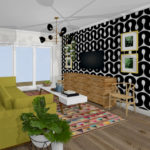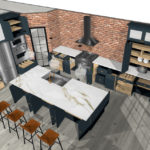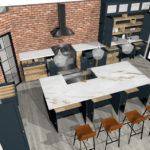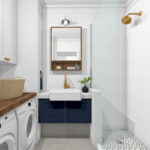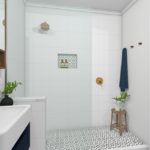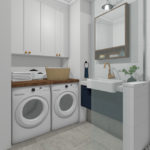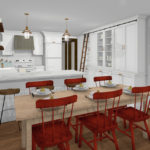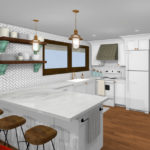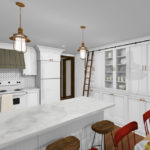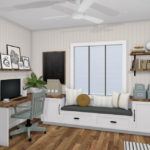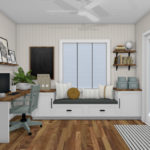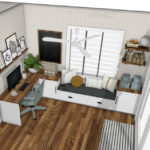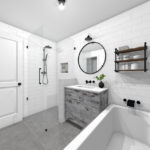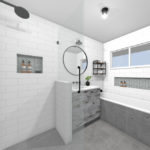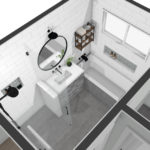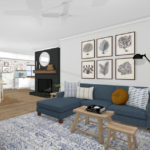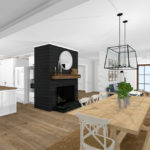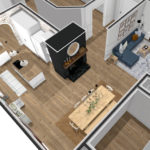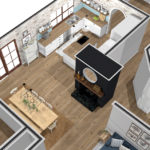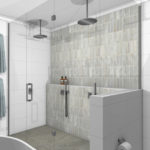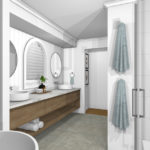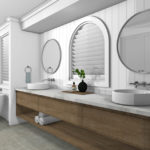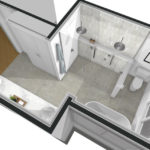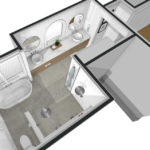 For an example of a navigable 3D model, please click here.
Example of a 360 degree panorama coming soon.
CASE STUDIES
COMING SOON
CONTACT
Please don't hesitate to contact me to express your interest in working together or for any further information.
I look forward to hearing from you!
I may use anonymous images or information from your design consultation to promote my services.
If you'd prefer to opt out, please let me know.
WHY CHOOSE THIS SERVICE?
This service is for you if you're…
:: Building, extending or renovating and would like to see paper plans brought to life.
:: Designing a new kitchen or bathroom.
:: Decorating any room.
:: Refreshing a facade.
:: Looking to trial different colour schemes or material selections.
:: Wanting to visualise different style ideas or product options.
:: Struggling with the best way to capitalise on your space.
:: Hoping to manipulate different design ideas until you're satisfied.
:: Needing professional help with design choices.
:: And much more!
I can provide models of…
:: Full or partial overhead floor plans.
:: Full or partial exteriors.
:: Facades.
:: Individual rooms (such as bedrooms, living rooms, dining rooms).
:: Kitchens.
:: Bathrooms.
:: And much more!
Although my virtual designs are as realistic as possible, please bear in mind that they are intended as aspirational visual concepts only.
DIMENSIONS
As my designs are not technical drawings, dimensions are not provided. In the event that you require dimensions I can include a rough indication of them where possible for an agreed additional fee. If you require official dimensions for the purpose of building plans you will need to consider engaging a professional draftsperson or architect who can attend your home in person.
PRODUCT SOURCING
Product sourcing is not a standard inclusion however may be added on. Unless particular items are specified by the client prior to the finalisation of a concept – this may include existing pieces which will be retained or new pieces which will be incorporated (conditioning that suitable digital material swatches and 3D models are available or can be created) – then items shown are purely illustrative.
COLOUR & MATERIAL ACCURACY
Although I can incorporate specific colours and materials where appropriate digital codes/swatches are available, they are intended to be representational only. Aside from the fact that screen settings can affect their appearance, particular environmental conditions in your actual space may also impact the way any colour or material will present in reality. As such, I always advocate trialling samples in situ before making your final decision. In the event that appropriate digital codes/swatches are not available then colours and materials will be represented as accurately as possible.