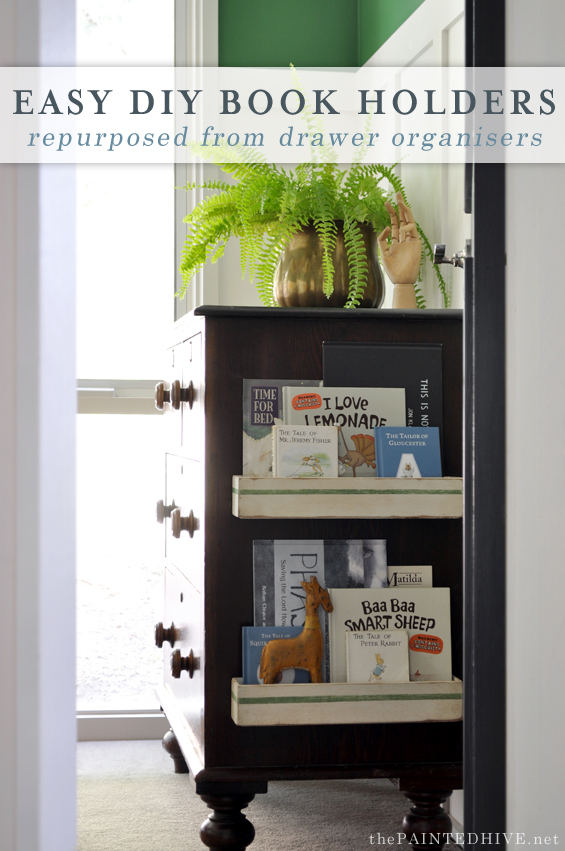 Around the same time I was designing the floating bookshelves for behind Charlotte's bedroom door, I happened to notice some drawer tidies in Kmart.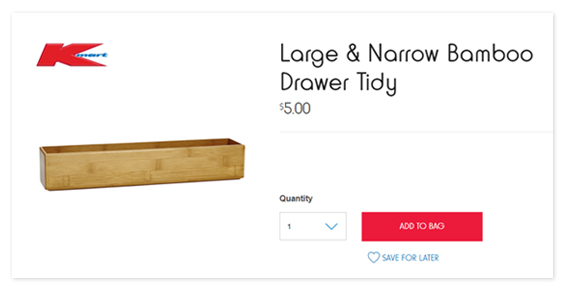 "You know what?" I remarked to my mum, who was shopping with me that day, "These would be good re-purposed as little bookshelves."
It's funny how you think when you're in the midst of a project. Things you mightn't normally notice and ideas you ordinarily wouldn't consider seem to jump out at you.
Anyhoo, the drawer tidies were much too deep and short to be used behind Charlotte's door so I abandoned the idea…for the time being.
Fast forward four years (yes people, four years) and I finally had the perfect use for them!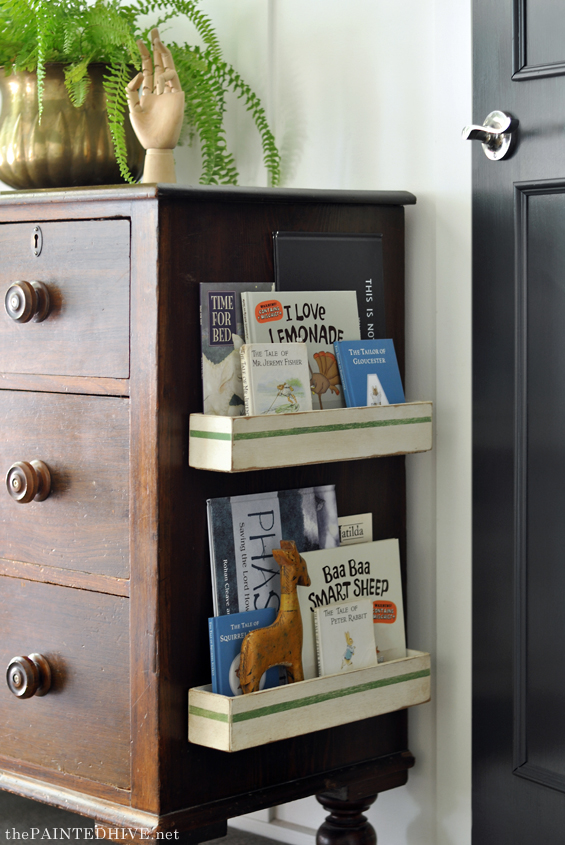 Thankfully Kmart were still selling them because it's almost like they were made for the side of Riley's dresser.
As I've previously mentioned, Riley's room is pretty teeny so I need to make the most of all the little spaces available – blank furniture surfaces included!
This was such a quick, easy and affordable little project. There are heaps of different items you could repurpose in this way (I know the Ikea spice racks are popular) and tonnes of ways you could go about personalising them. I decided to keep things simple.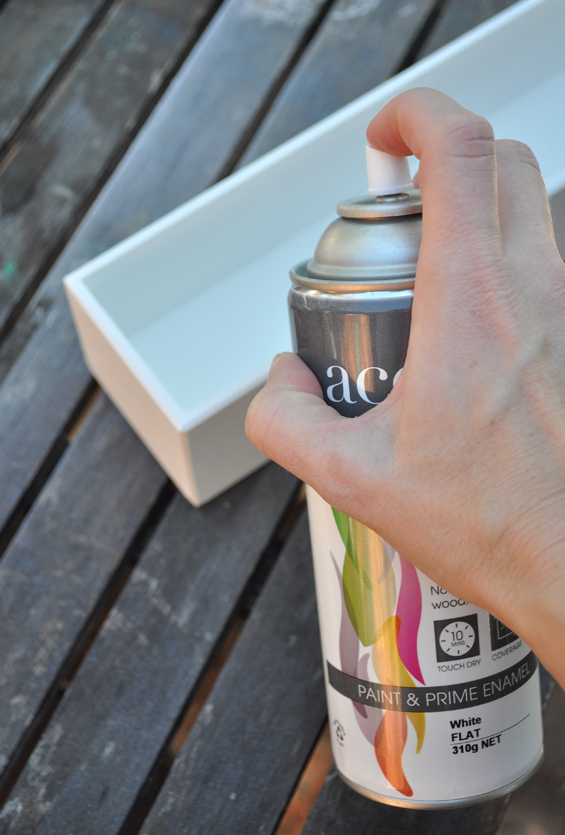 First I lightly sanded the tidies then spray painted them white all over.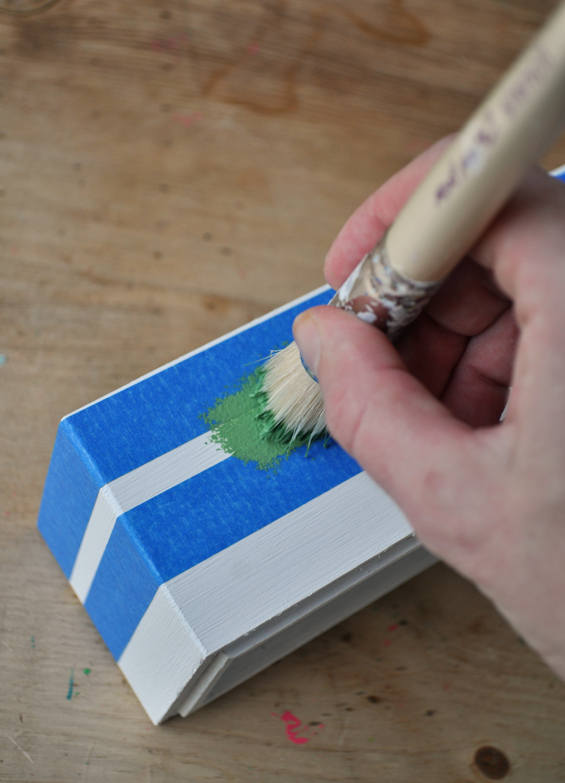 Next I used some painters tape and acrylic craft paint to add a simple green stripe to each tidy, just to dress them up a little.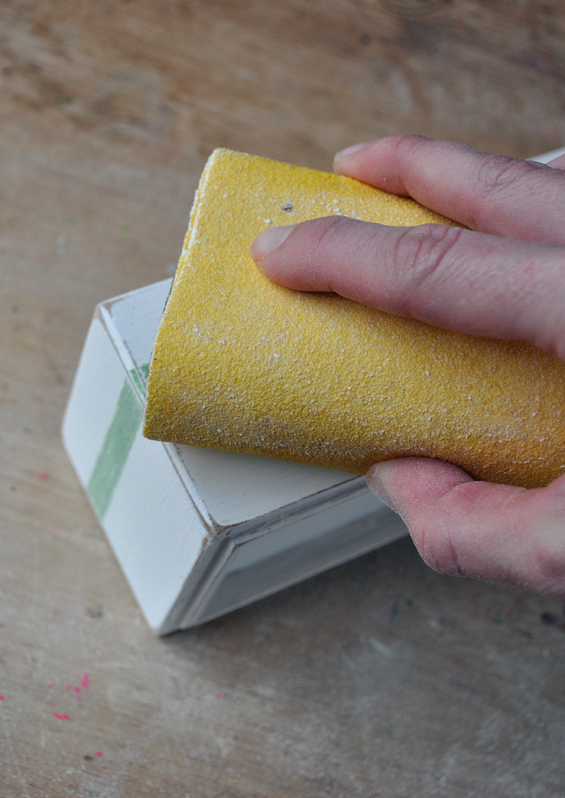 At this stage I felt they were looking a little too perfect so I lightly distressed the paint.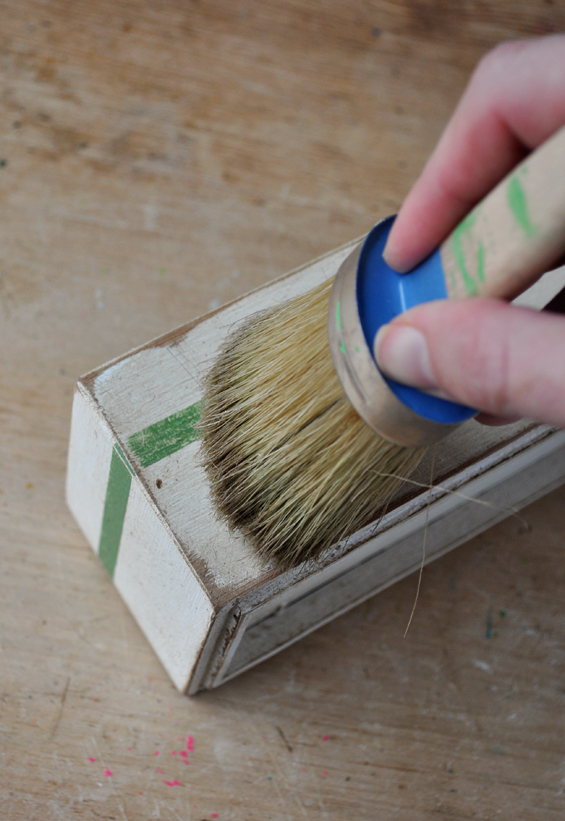 The white still seemed a bit too stark so I decided to apply some dark wax to give it some warmth and a more grungy edge. Before using the dark wax I sanded again in a more haphazard manner to create random scratches for the dark wax to highlight.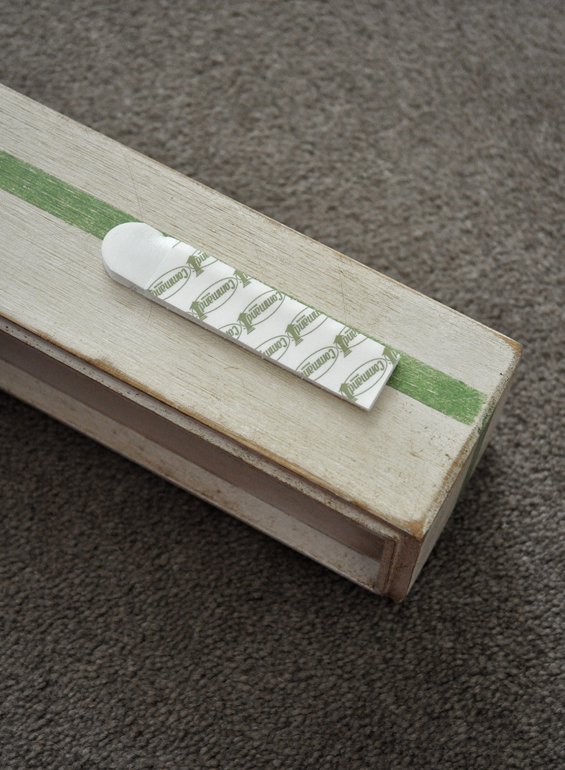 Finally, to attach the tidies to the dresser I used Command strips (obviously I didn't want to drill or nail into Riley's beautiful antique dresser!). I used two large strips per tidy, wiping both contact surfaces with isopropyl alcohol first to ensure good adhesion and a nice, strong bond.
Done!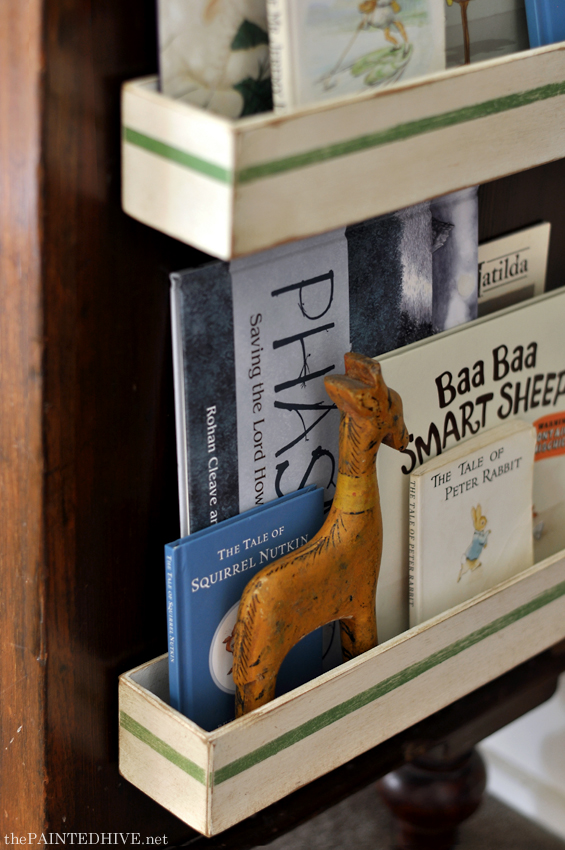 Like I already mentioned, they are just perfect and have the capacity to hold a heap of books if need be. Although I've attached them to the side of a piece of furniture, they could just as easily be mounted on a wall and are a great solution if you're short on space – like me!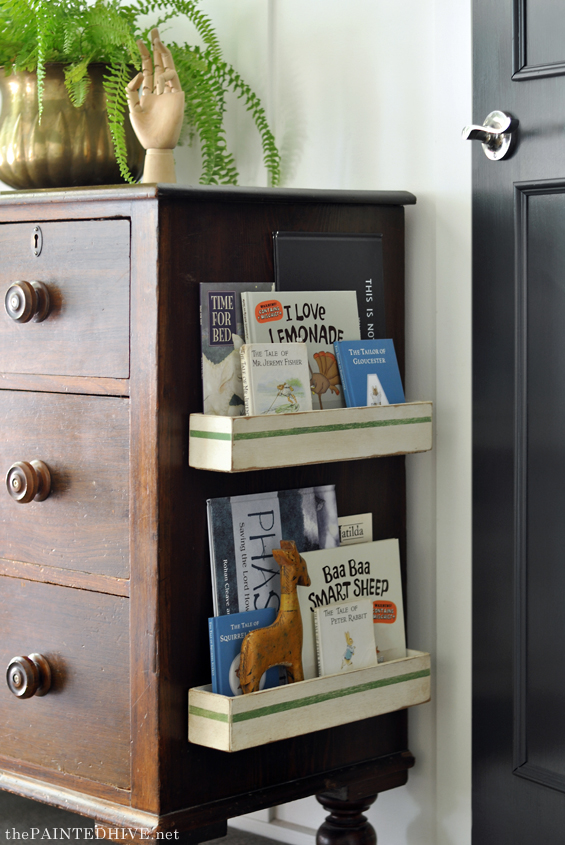 I know many of you are hanging out for the DIY landscape art tutorial and I promise that will be my very next post.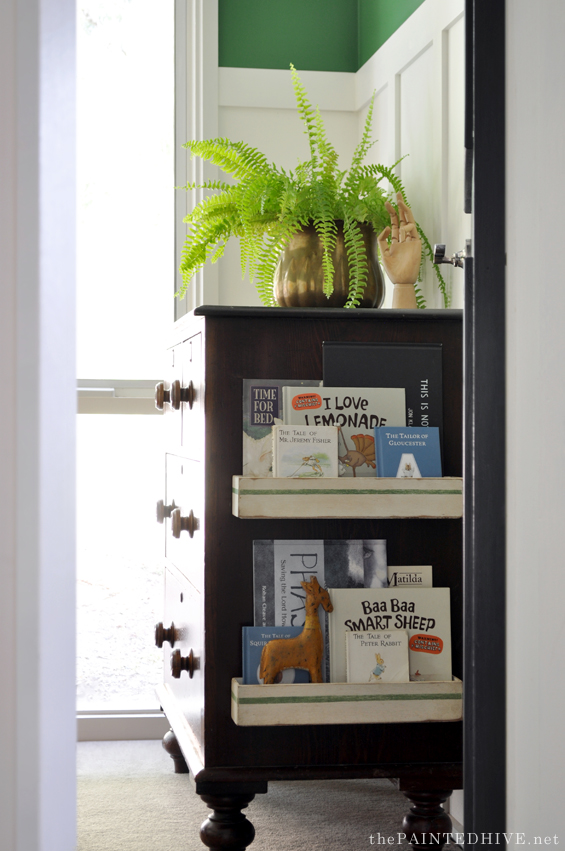 If you'd like to save this project for later, you can pin it using the below image.