I'm totally stoked to have had my IKEA Card File Drawers Hack project included in this months edition of DIY Lifestyle Magazine!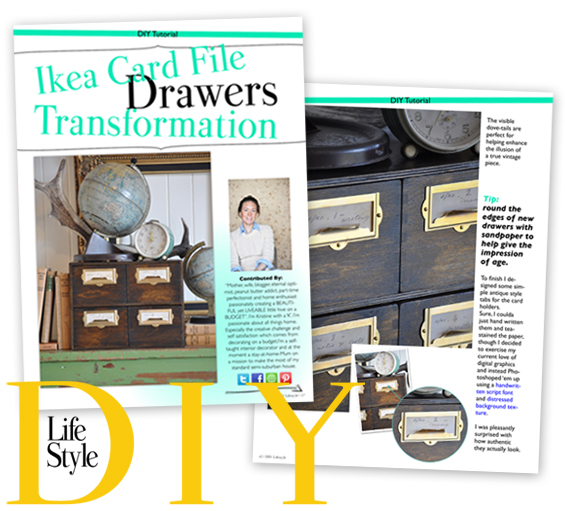 Though, clearly there was some kind of editorial mix up, because not only is it featured within the pages, it's actually on the front cover too! What the?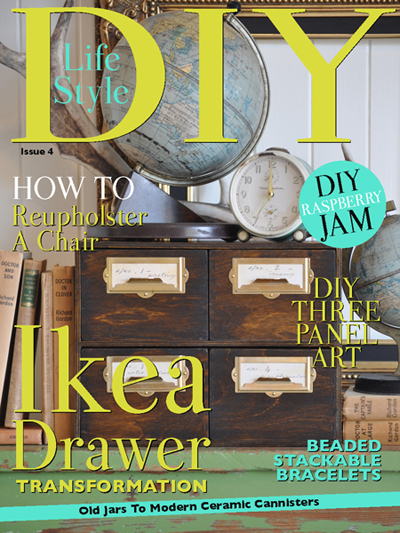 If you have an iPad, as I sadly don't :-(  and are looking for some fun inspiration, DIY Lifestyle Magazine (which is an Apple Newstand e-zine available exclusively on iPad from the iTunes store) are offering my readers a complimentary copy of the February issue!
To download your free edition simply head to the iTunes store here and use the promotional code "1monthdiy" (valid until February 28). If you have any trouble visit this page for step-by-step instructions on obtaining your complimentary issue.
Enjoy!