I'm not ashamed to admit I'm A LOT in love with this table.
With its cute castor wheels….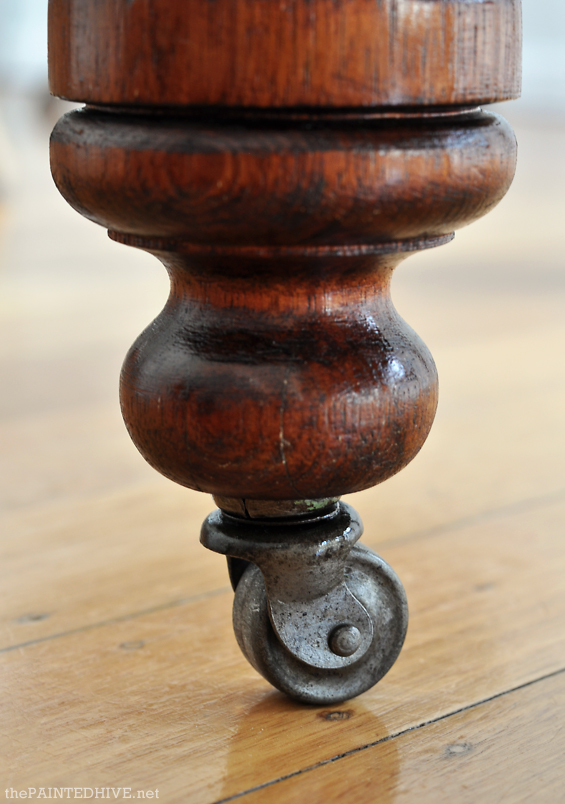 With its gorgeous turned legs….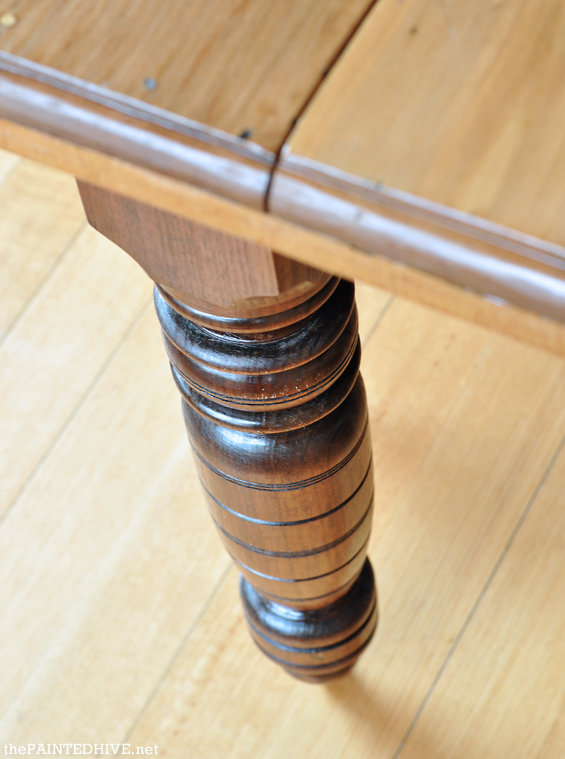 With its charming original hand crank…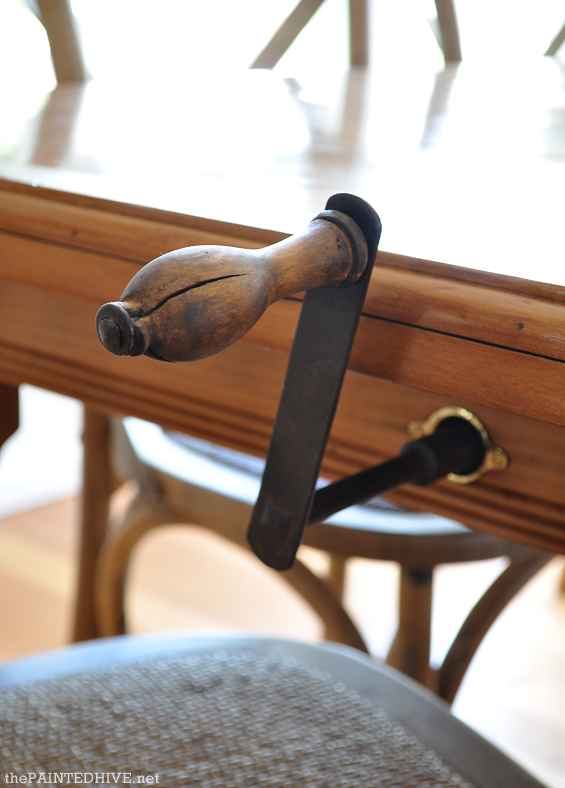 With its dents and dings and dimples which tell the story of its life….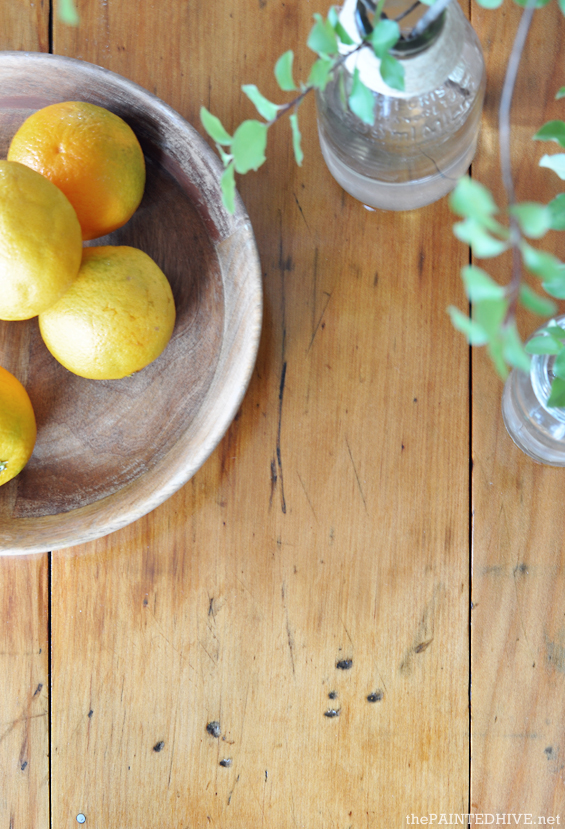 And, maybe most so, with its wide kauri pine panels whose mild separation over time now flaunt the obvious spanning joins of charismatic farmhouse planks.
As mentioned in my last post about the living-dining room makeover I'm working on for my parents, I found this old table on eBay for just $80.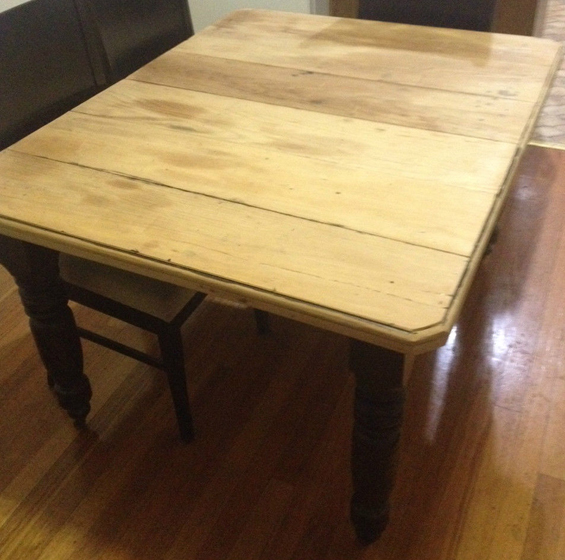 BEFORE
Sorry, terrible pic taken from the eBay listing.
The seller, who had begun restoring it, acquired the table from relatives of the original owners who had personally commissioned its construction back in the early 1900's! Doesn't knowing the history of a piece just make it that much better? He informed us that this antique farmhouse table had graced the dining room of a family homestead in country Victoria for over 100 years!
Despite some effort, it was still in need of quite a bit of work. I would love to take credit for this refurbishment, though all praise needs to be directed to my dad who spent four weeks (on-and-off) revitalising this baby.
All the timber was taken back to raw (though not back to "new"), some small structural repairs were made, then the table was drenched in danish oil. I've worked with danish oil extensively in the past and know from experience that depending on the application either a soft lustre or glossy sheen can be achieved. I was a little worried the natural raw quality of the timber might be lost though I think dad got just the right amount of shine. The table now walks that perfect line between rustic and refined.
Although a typical eight seater (including the extension leaf which will be left in permanently) six of our eight cross-backed chairs seem to fit more comfortably so we'll leave two in an adjoining room to be pulled up as required.
I'm still yet to source a small cabinet or dresser to complete the dining space though I do have my eye on a few. Oh, and we've made a decision about the pendant light. I'll share more deets soon!
Sorry for the cheeky sneak peeks – I don't mean to tease. The table in its entirety will be revealed once the room is complete :)
If you missed my first few posts about the living-dining room makeover you can find them here…
Part 1: The Plan
Part 2: Progress and Pieces