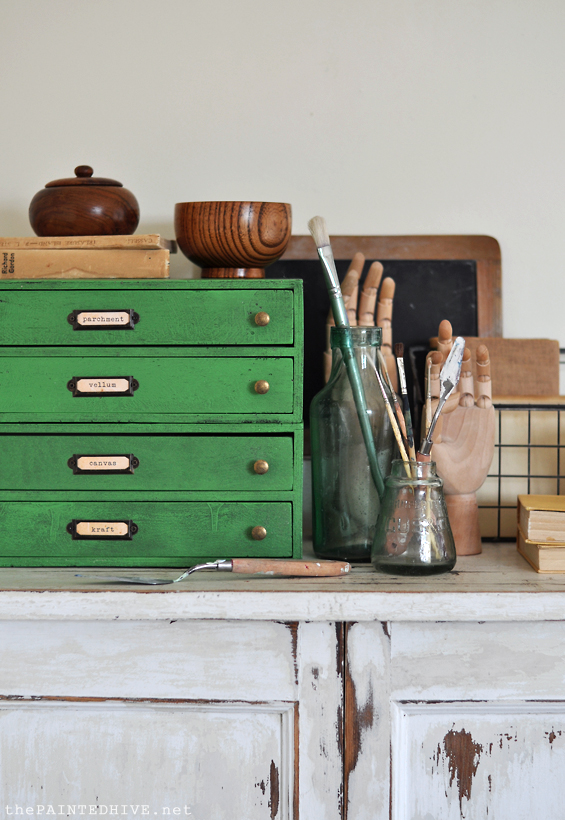 I love it when the launch of a new product provides the perfect excuse to tackle a well over-due project.
Such was the case with the release of Black Wax by Annie Sloan.
Teamed with Annie Sloan Chalk Paint in "Antibes Green" it seemed like the perfect way to jazz-up some blah file drawers I bought years ago.
Used right, Black Wax produces a very authentic-looking vintage patina, which nods to industrial and has lots of grungy character. I know it's not for everyone, though it was exactly the look I envisioned when I first spied these boring naked drawers. And achieving it was even easier than I thought!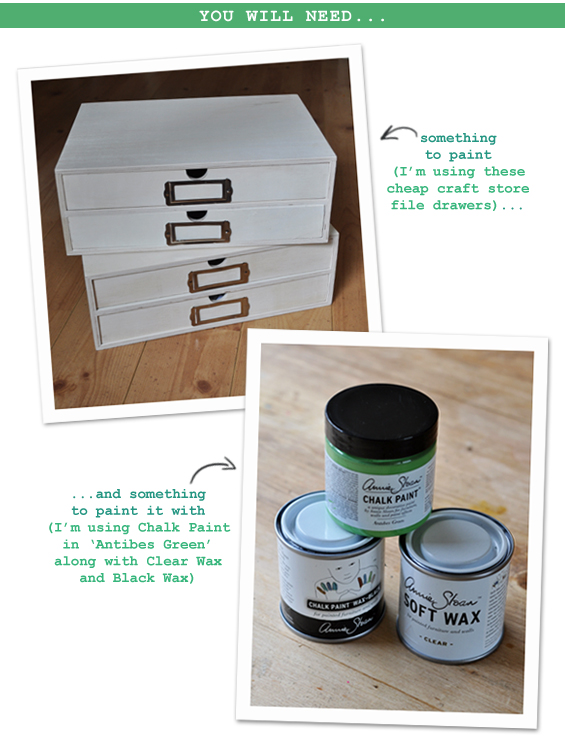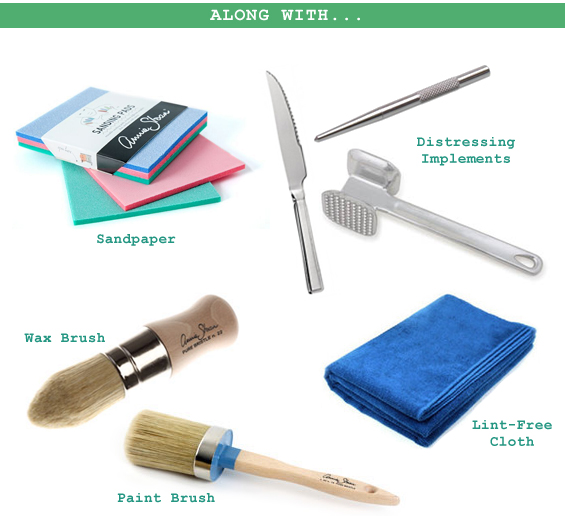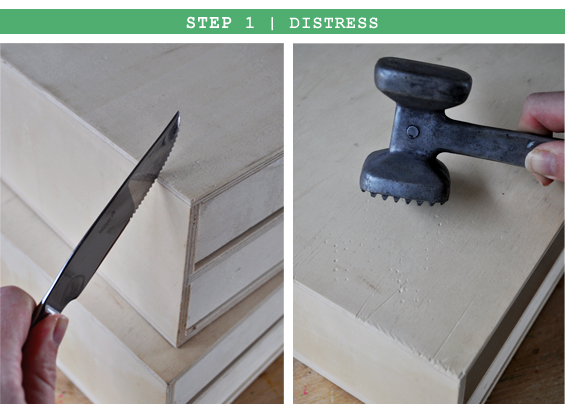 1 Distress.
Because my wood was so new and bland, I decided to add some imperfections which would better showcase the Black Wax.
The first thing I did was removed the silver label holders and turn the drawers around to hide the finger pulls. This is just a preference thing.
I then used a regular steak knife to create dents and scratches, a meat mallet to randomly indent the wood, a circular leather punch to add some variation and a rivet to form deeper holes.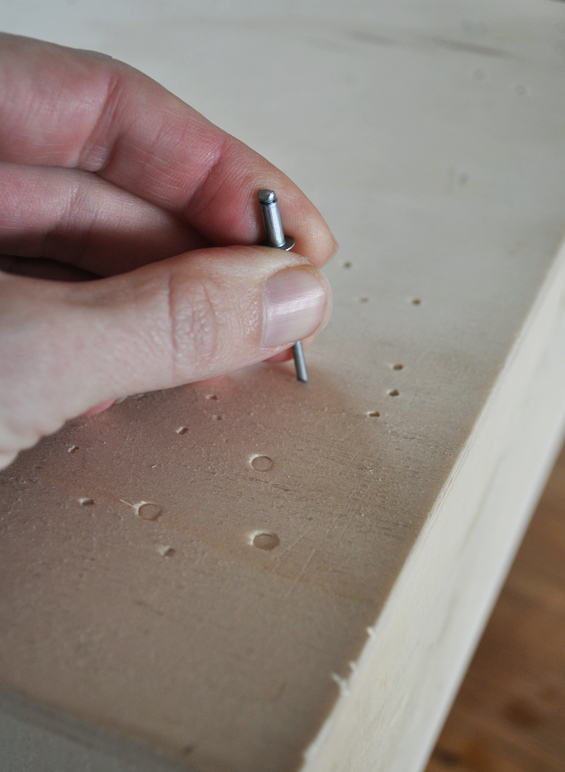 My wood was super soft, so I didn't need to use any heavy-duty implements. If your item is made from hardwood, you might need to get a bit more serious with your tools!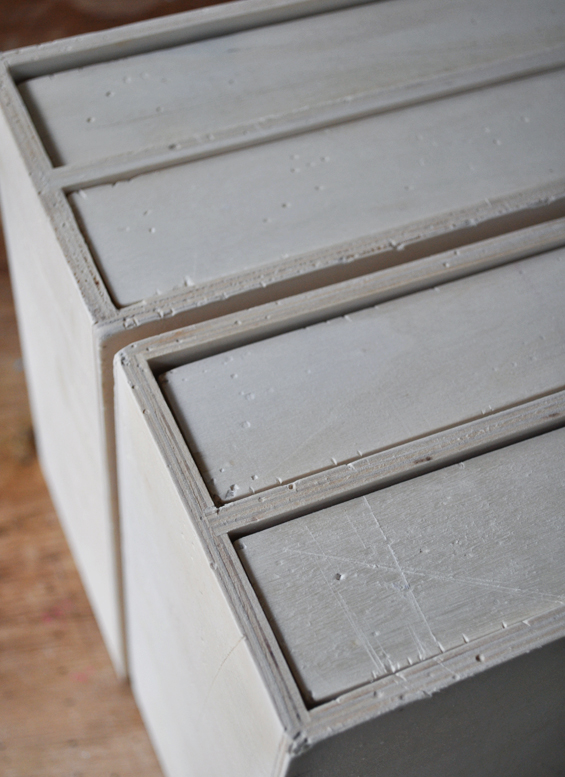 Purposely distressed wood looks a little weird and un-natural prior to being finished because it's so even in colour and shows no other signs of age. Trust me, the antiquing process makes it awesome.
I also rounded the corners of the boxes and drawers to mimic the wear that a genuinely old piece would naturally exhibit.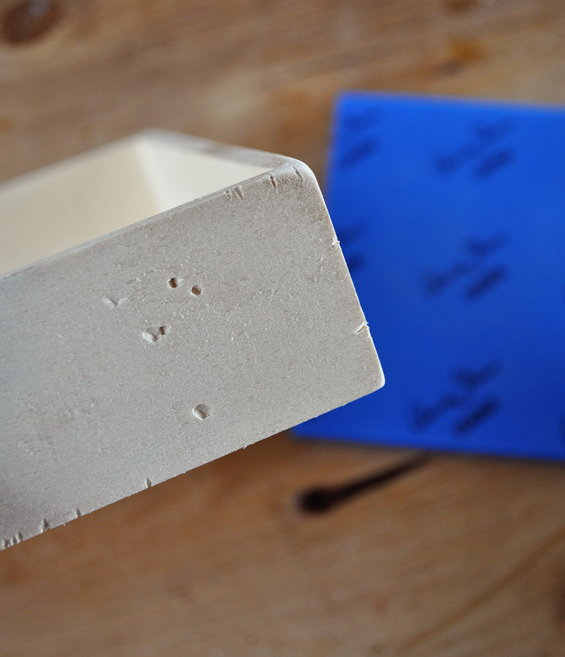 To finish, I gave everything a light sand (just to soften any rough or splintered areas) then wiped it all clean.
Note: I wasn't going to undertake this step initially as I know Chalk Paint can produce lovely texture unto itself. As mentioned above however, I decided I wanted to see how the Black Wax worked with texture in the actual wood. And I'm so glad I did! All of the scratches, dents and holes I produced really do help make this piece look authentically vintage. Of course, if you have a genuinely old piece then you can simply omit this step though it's great to know that with a bit of distressing newer pieces can look genuinely old too!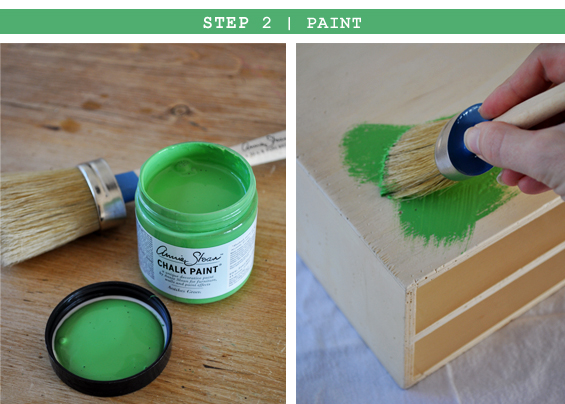 2 Paint.
This is the fun bit! Painting with Chalk Paint in this grungy, vintage style is so quick and easy. You can basically be as messy, haphazard and imperfect as you like!
I started by ensuring my paint was extremely well combined. All paint needs a good stir prior to use, though I've found that Chalk Paint in particular settles very thickly at the base. You really need to mix it well to ensure even consistency.
Once I was satisfied my paint was thoroughly combined, I simply began slapping it on my drawers.
I cross-hatched, stippled, dripped and dribbled!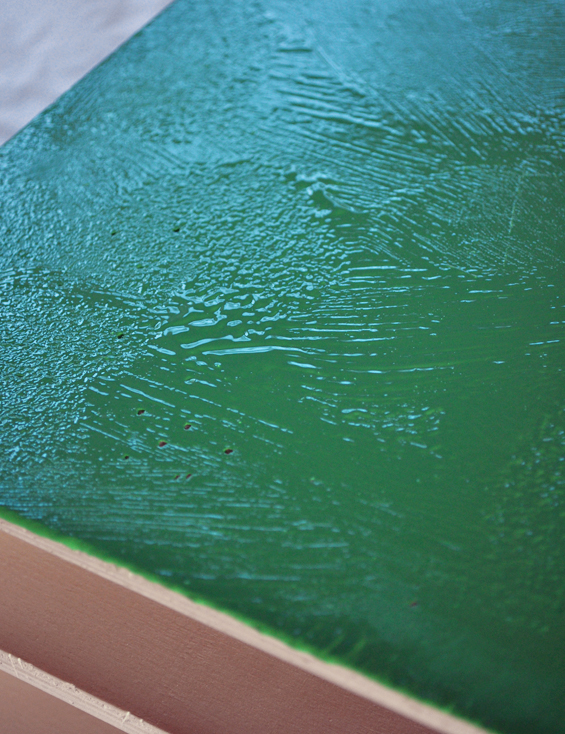 Above you can see just how deliberately messy my paint job was!
One of my favourite techniques is to lightly drag a brush over an almost dry area of thicker drops, ridges or dribbles to create, what I like to call, "tears" in the paint. I don't know if this is a commonly done thing already, however I've not seen it demonstrated anywhere before, so I'm claiming ownership :)
Once waxed the "tears"  look really cool and random – very natural.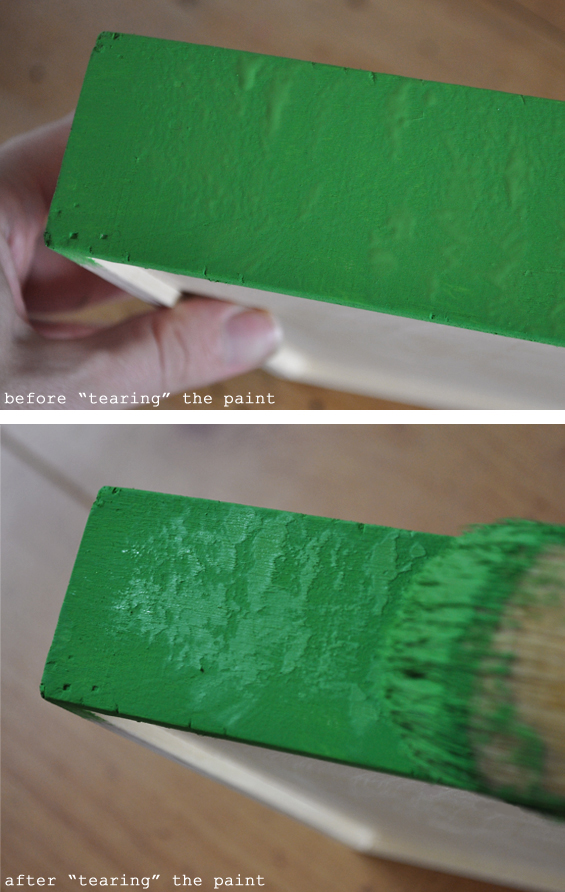 "Tearing" the paint by lightly dragging a brush over an area of almost dry blobby bits creates really nice random texture.
Once I was happy with the level of texture and amount of coverage I had achieved, I allowed the paint to dry thoroughly. Chalk Paint dries fairly quickly, though if you have super thick patches of paint or simply want to speed-up the process, you can use a hair-dryer.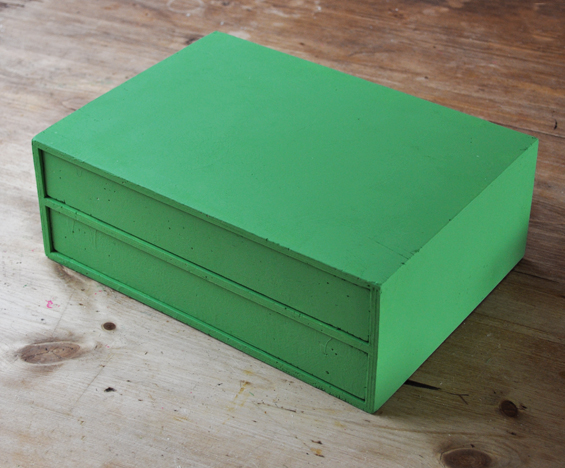 The finish looks a little flat in the above pic though there is plenty of character which you'll see come to life in the following step!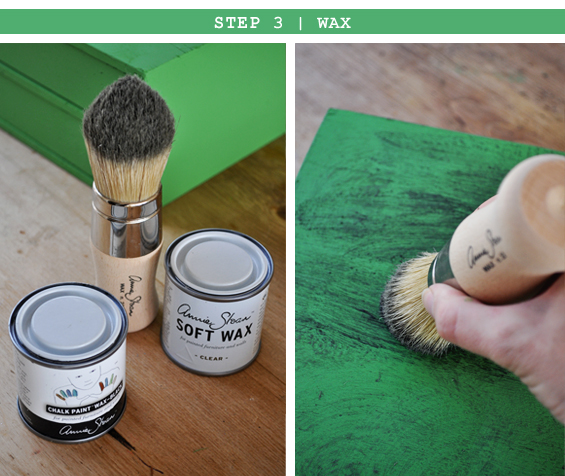 3 Wax.
To begin with I placed a small scoop of both Clear Wax and Black Wax on separate plates.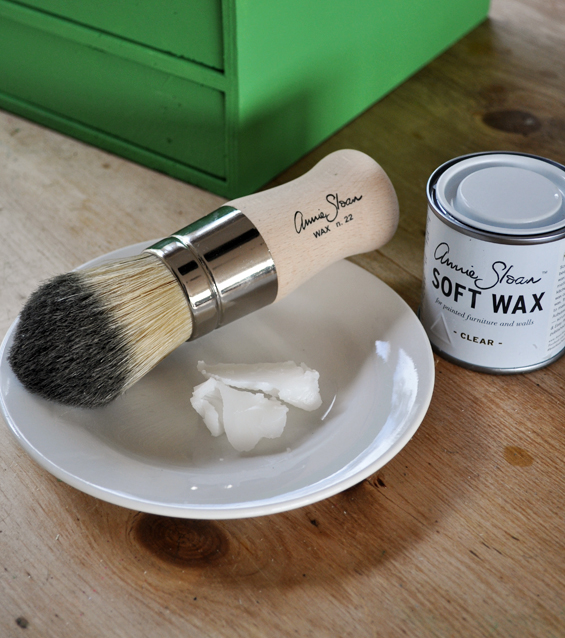 It's best not to dip directly into the tins to avoid tinting the wax, especially the clear wax which needs to be kept, well, clear. It's also simply easier to charge your brush and stipple off any excess wax on a plate.
It's recommended to apply a coat of Clear Wax prior to Black Wax to avoid the paint taking-on too much stain and to assist with the buffing process. I did a test patch on the rear of one of my boxes first and found that the Black Wax alone was indeed a little too dark for my liking. It was also more difficult to buff evenly.
Rather than Clear Wax my drawers first though, I decided to try a short-cut by combining my waxes. And it worked really well!
I simply picked-up a small amount of both Clear Wax and Black Wax on my brush then rubbed it onto my drawers. I worked in smallish sections and used reasonably forceful sweeping stokes teamed with circular motions, stippling in areas to ensure I got into all the nooks and crannies.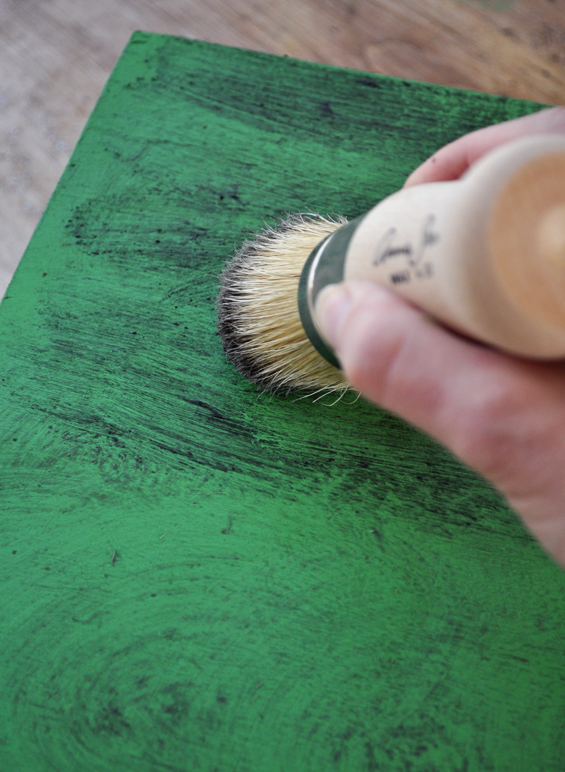 If there was a patch which looked too light or too dark, I simply corrected it with a bit more Black Wax or Clear Wax as needed.
Once I had completed a section, I used a lint-free cloth (an old baby swaddle in my case) to buff off the excess wax and even-up the finish.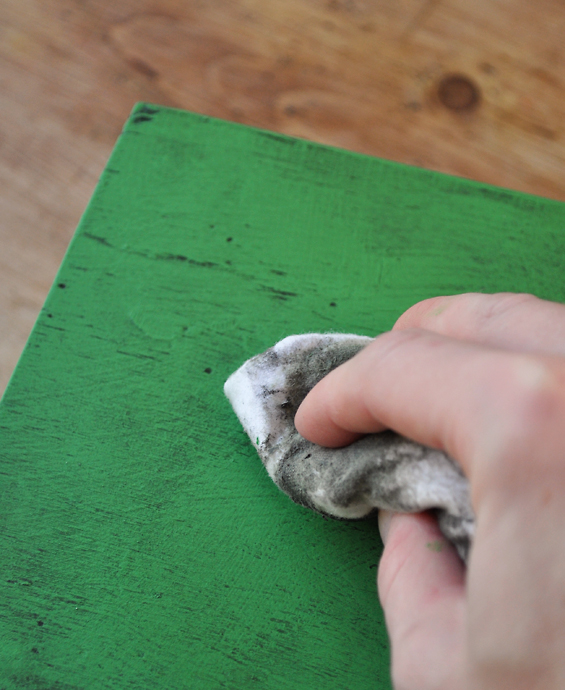 Again, if after buffing I felt there were still un-even patches, I simply applied a bit more wax then buffed again until I was happy with the result. It was super quick and easy.
Below you can see the impact the Black Wax really has.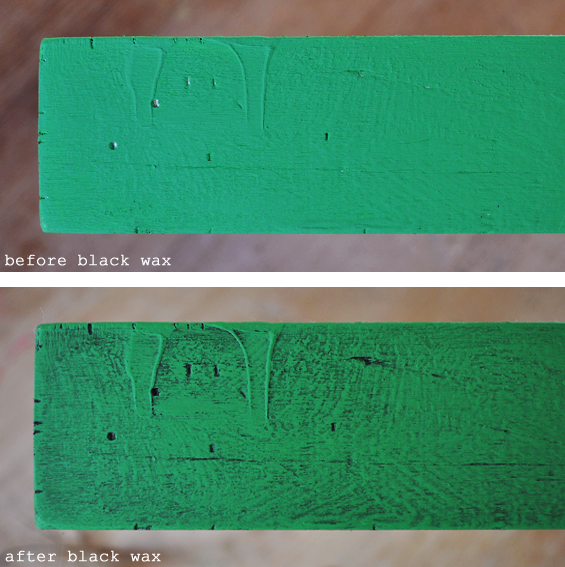 How amazing is that "vintage industrial" goodness? It's almost like magic! Remember, this is actually brand new wood! Can you see the brush strokes, dribbles and "tears"?
Like I mentioned earlier, I know this grungy look isn't for everyone though I was stoked with the way this was turning out!
Note: You can use a cloth or a regular paint bush to apply the wax if you don't have a specialty wax brush. This is actually the first time I've used a proper wax brush and for a job this size, although it is nicer to handle and does distribute the wax with more ease, it's certainly not essential. That said, I can imagine the benefits of using a proper wax brush for larger projects.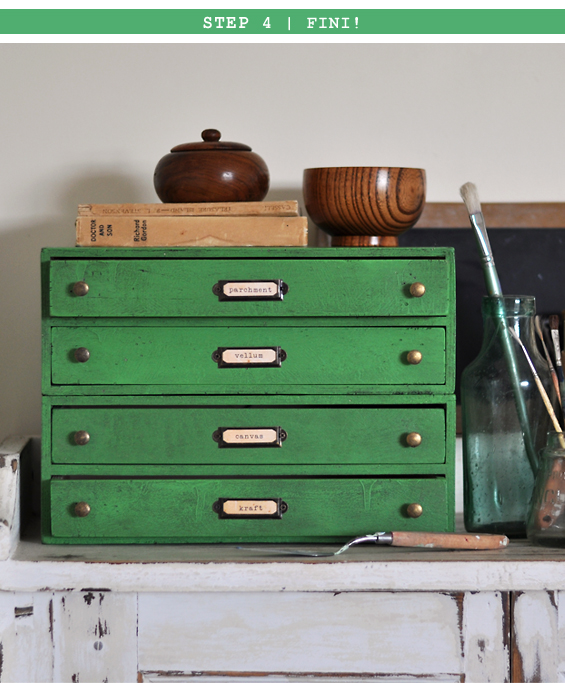 To complete my drawers I added some label holders and small brass knobs which I had left-over from this project.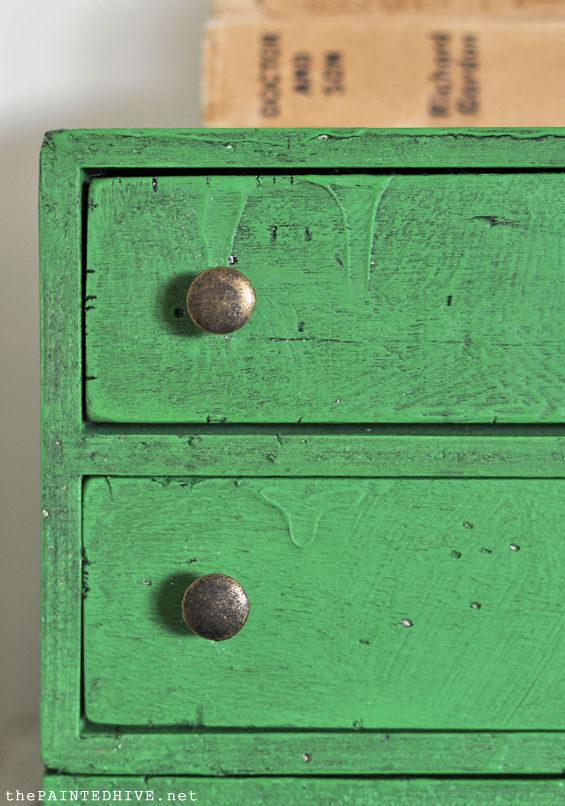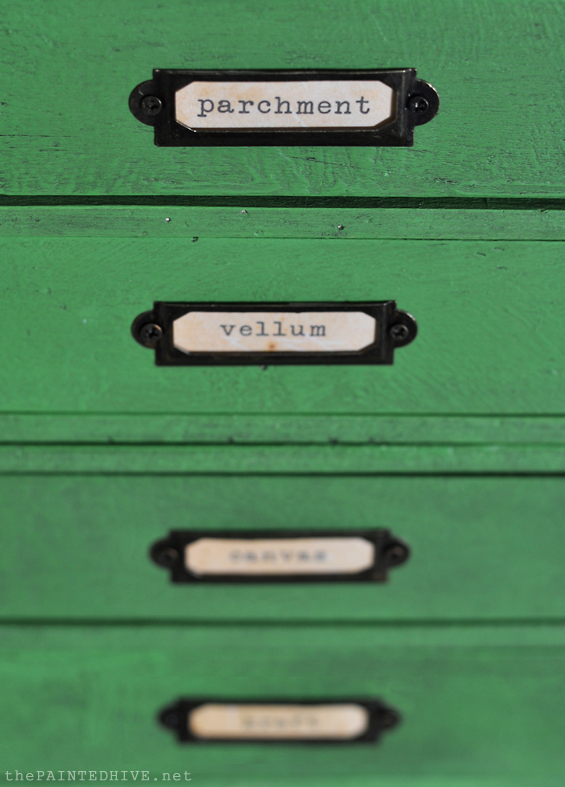 Similar hardware can be found super cheap on the D Lawless Hardware website.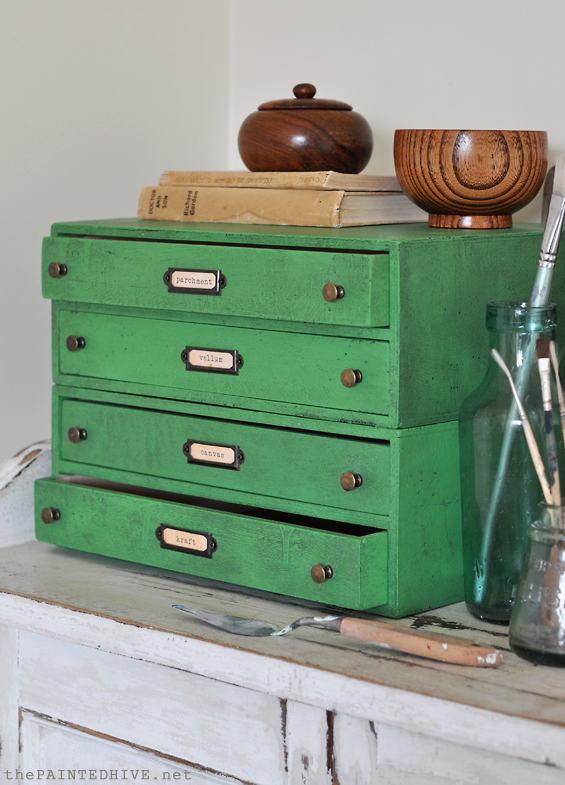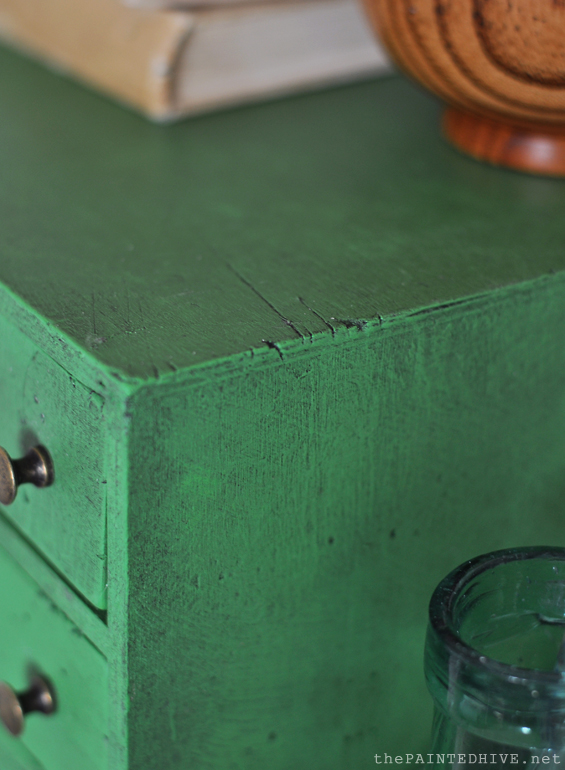 I originally bought these drawers on clearance for around $10 each, so naturally they're not craftsman built items. Though I kinda like the way the slightly wonky drawers, with their uneven gaps, seem to bolster the primitive charade!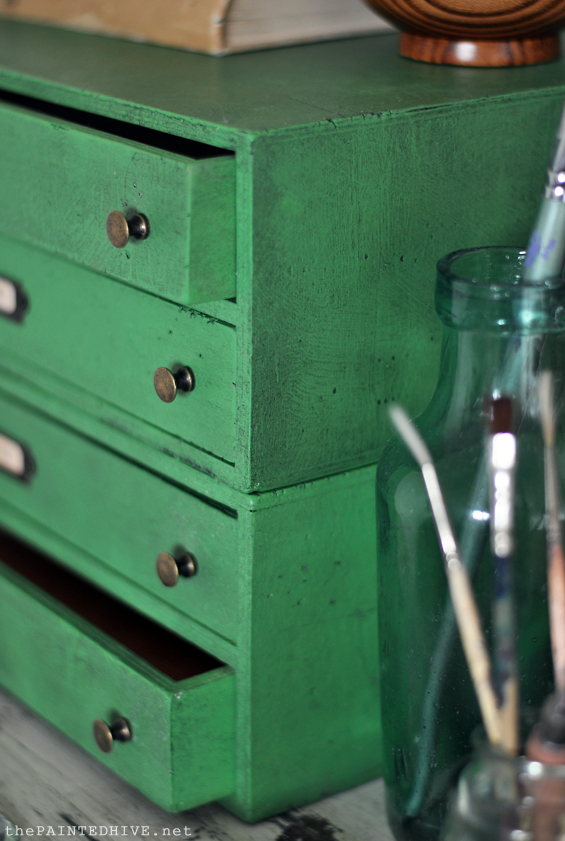 I was going to style these drawers really minimally, though I can never seem to master that!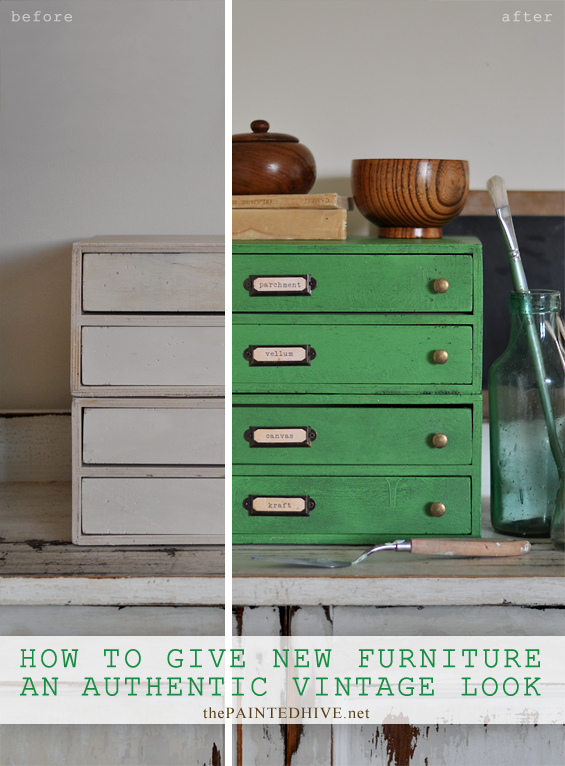 You can find further tutorials, product stockists and ALL you need to know about Annie Sloan Chalk Paint and her associated lines on the official Annie Sloan website or through Unfolded.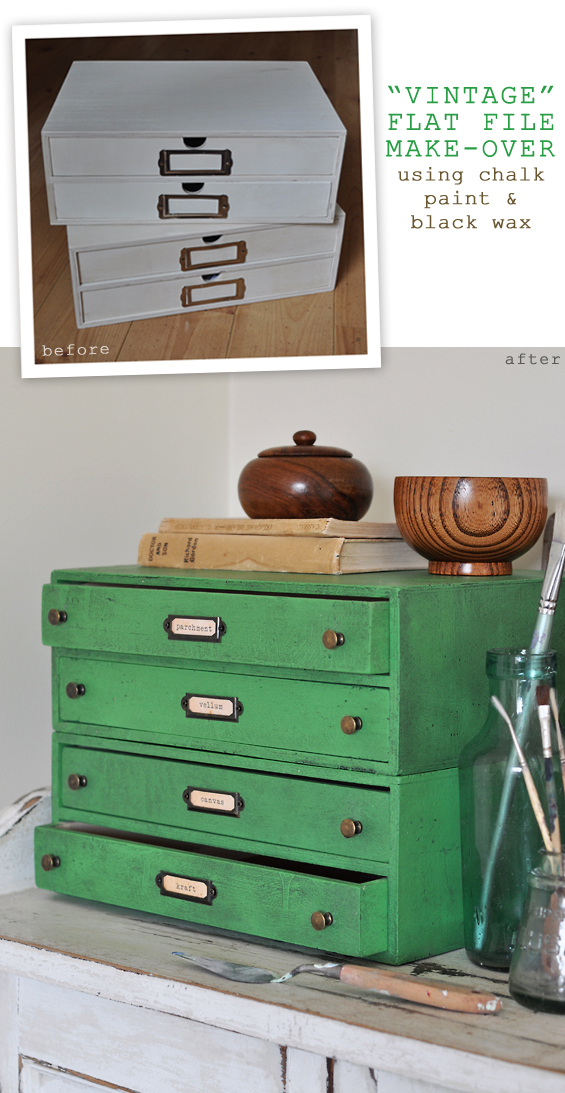 You can also check out my previous tutorial for creating an aged patina on new furniture using Annie Sloan Chalk Paint and Dark Wax alone (no distressing!).