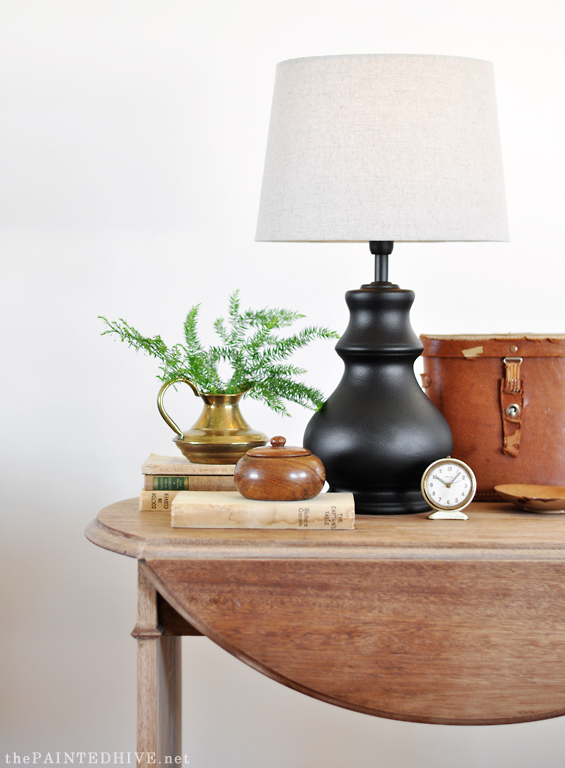 One of the elements I was struggling to decide on for the living-dining room makeover at my parent's house was the lamp.
I know it seems like a simple enough item, though everything appropriate I came across was just soooo expensive. I think the main problem was my aversion to anything super trendy. Not that there's anything wrong with trendy. I was just after something a little bit different for this space.
Sadly though, "different" seems to come with a relatively hefty pricetag.
At one stage I contemplated DIY'ing an earthy branch lamp (even pinched, ah, I mean borrowed, a felled limb from a local reserve) though in the end it didn't seem quite right.
So, when it became apparent, just a few days ago, that this illusive lamp was actually now the final piece in the "new" room puzzle, it was time to bite the bullet and get decisive already!
I started looking through my stash of collected goodies for a solution and came across this old thrifted lamp…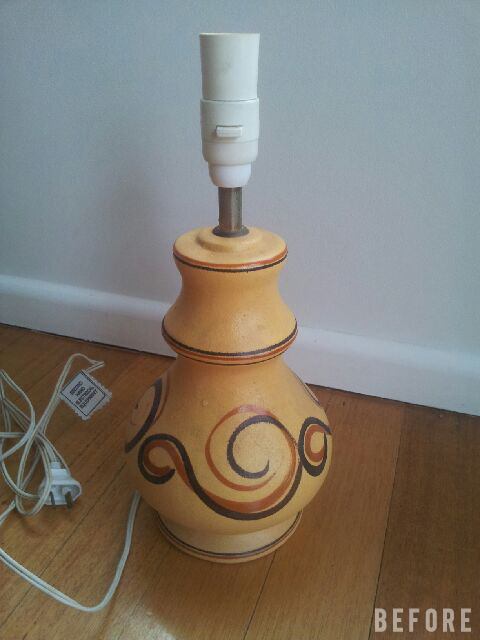 I picked this baby up for just $5 almost a year ago.
In a retro/mid-century modern interior it would look lovely as is however I bought it because I liked the classic shape and appealing proportions.
Hmmm, this could maybe work. It had the right scale and form. All it needed was a new shade and a fresh coat of paint.
This was one of those super quick and easy makeovers.
I simply gave the lamp a clean then popped a few cotton balls in the globe socket and masked the power prongs (to protect the electrical components from any over-spray) then hit the entire lamp, cord and all, with a few light coats of matte black spray paint.
To finish I added a simple linen shade ($10 from Target).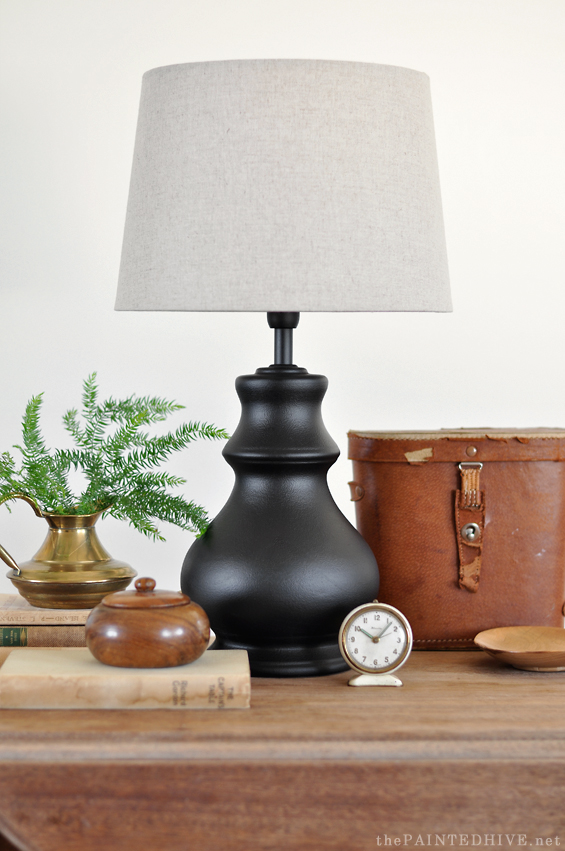 I know this isn't the most spectacular makeover, though it was easy, affordable and incredibly transformative.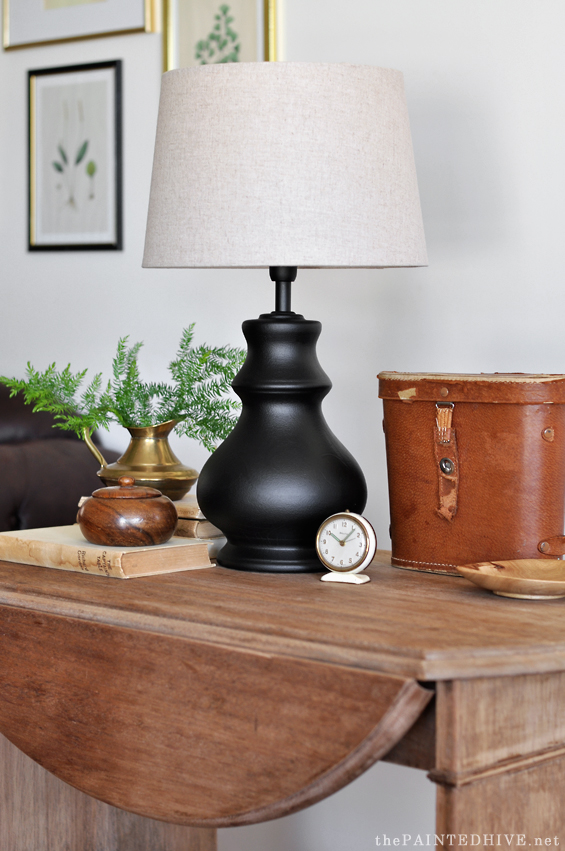 And sometimes quick little projects like this are the most inspiring.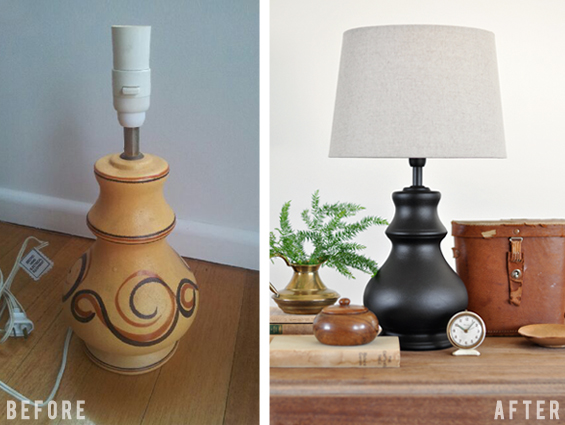 Now, with the inclusion of the "new" lamp the living-dining room makeover is finally complete! I still need to style the space properly though should be able to share the full reveal in the next week or two. Yay!
You can catch up on all posts about the room makeover here.