Hey guys!
Just popping in with a quick update about some progress in Charlotte's bedroom – it's soooo nearly done now!
If you follow me socially (on Instagram or Facebook) you may have already seen a little sneak peek of this door makeover.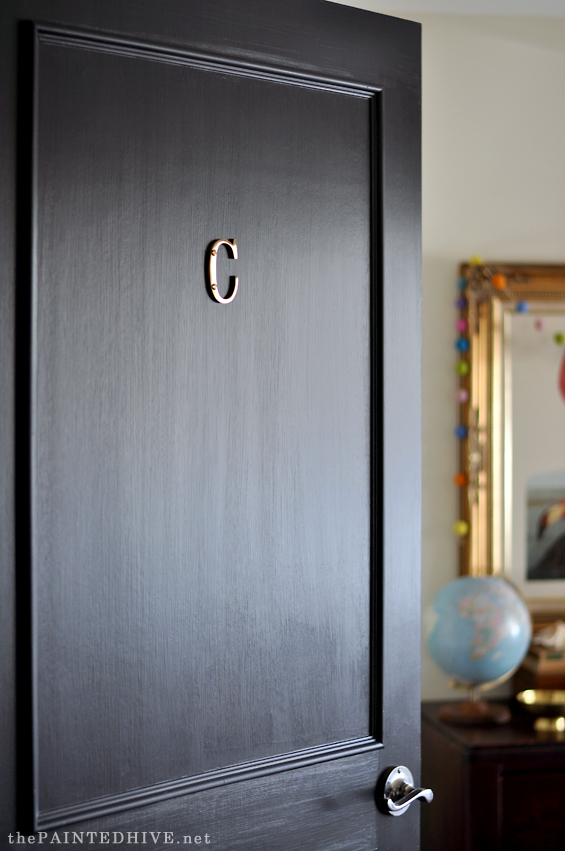 I tend to procrastinate over painting decisions though this time around I managed to go from concept to completion in just three days. That's kind of a record for me.
Though let's not go getting too smug…the boring state of Charlotte's plain hollow core door was a pretty convincing catalyst!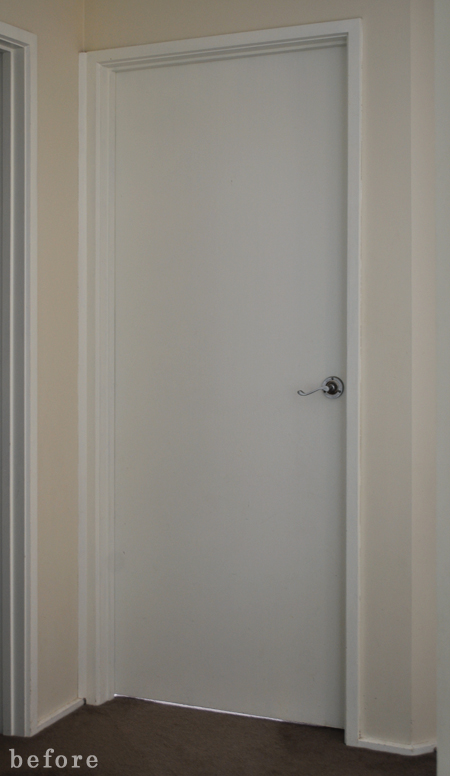 To add some character I attached some simple pine moulding (you can find my step-by-step tutorial for adding trim to plain doors here) then painted the whole door "Domino" by Dulux.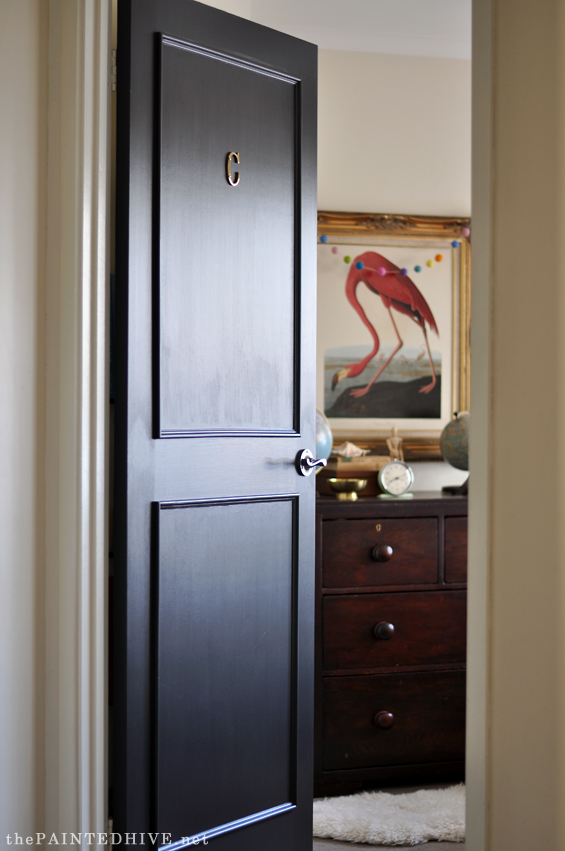 "Domino" is a super dark charcoal with a slight hint of navy.
I used a semi-gloss paint, for its gentle sheen and hard-wearing nature, which I applied in two coats using a brush. The glow of a semi-gloss can be a bit more critical in harsh light than a matte finish though it's easier to maintain and does provide a nice subtle lustre which imparts a touch of glam.
And there's just something nice about the way some brush strokes can make things feel "real" and a little more loved.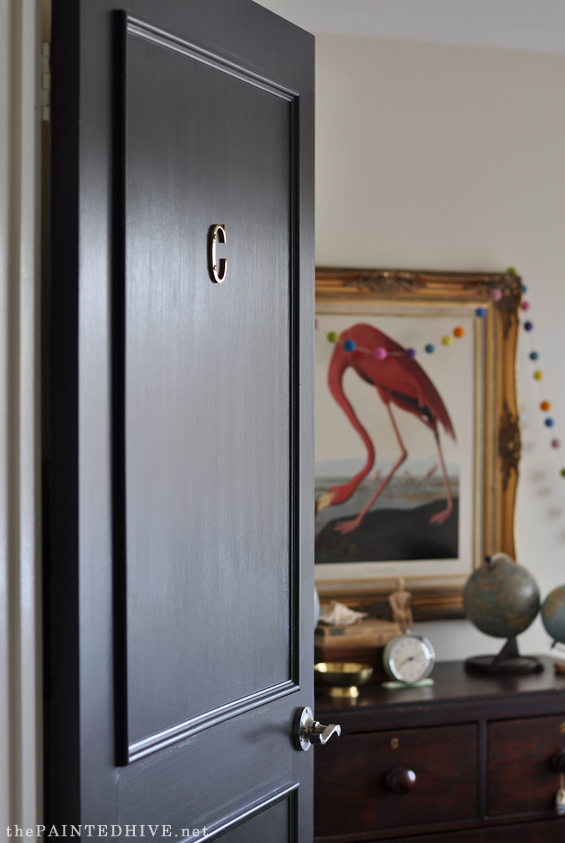 To finish things off I added a shiny brass 'C'.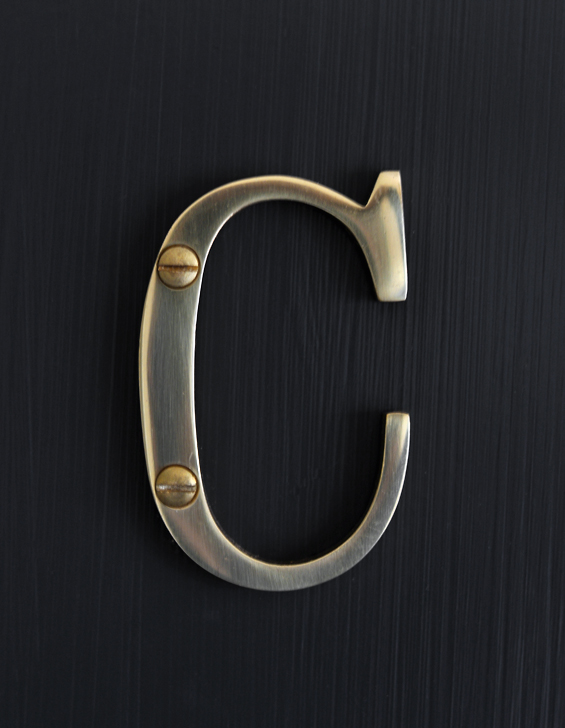 I contemplated switching out the door handle for a brass one, or even painting the existing one gold, though decided I actually quite like the eclectic mix of metals. Plus, I now plan to trim out and paint the other five doors in our house and don't really love the idea of changing all of the handles as well!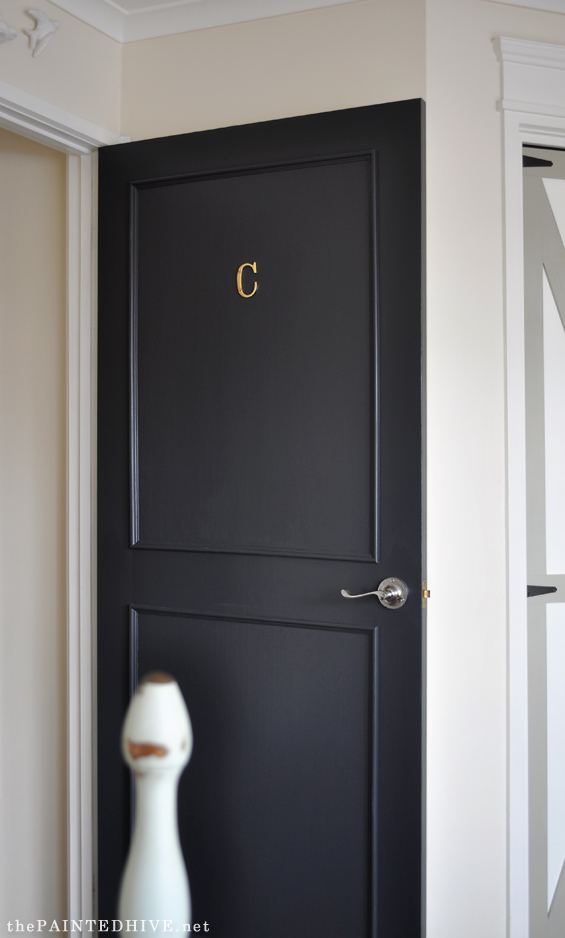 Although you don't really see both sides of the door at the same time I love the way the black echos my DIY decals on the rear…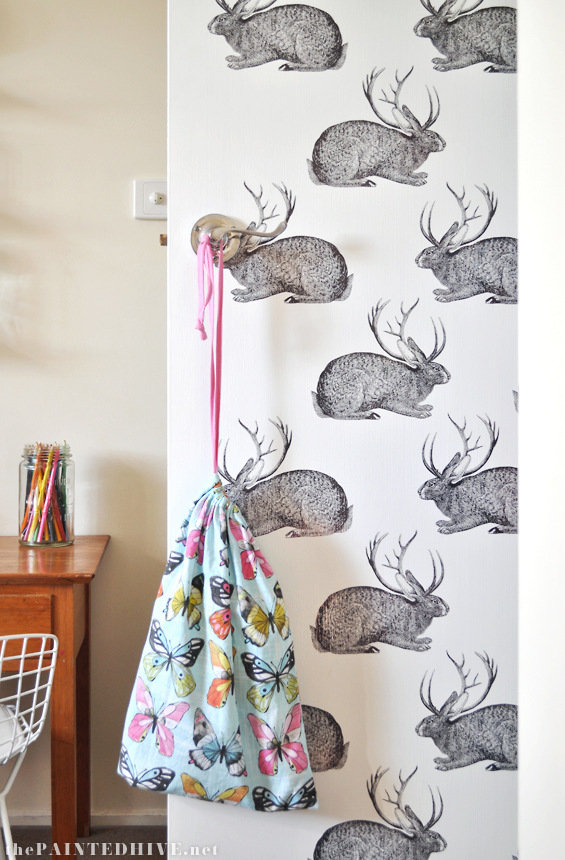 So, there you go. A really simple, affordable and fast project which packs a lovely little punch.
You can see just how impactful it is below…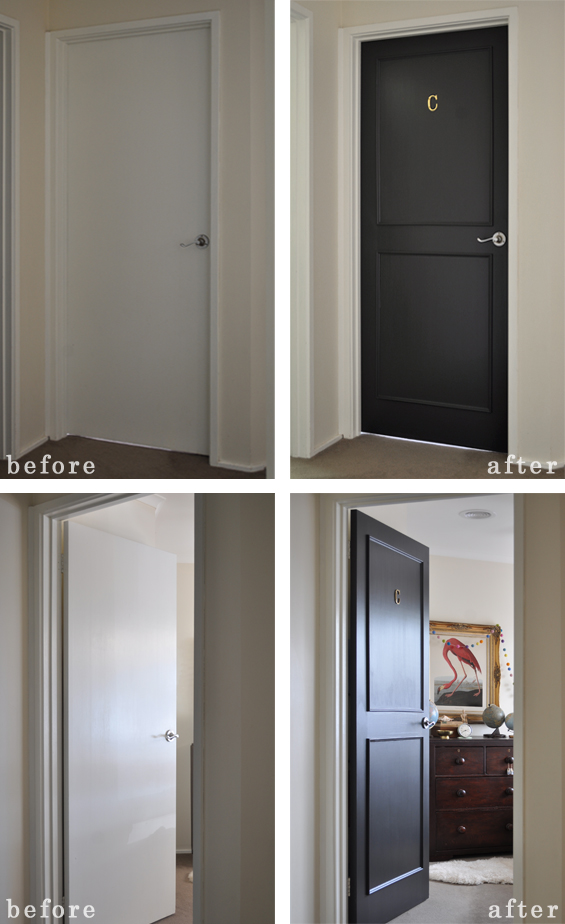 I only have a few little projects to go then Charlotte's big girl's room will be ready for its final reveal. Yay! Can't wait to share some of the other elements I've been working on!
If you'd like to learn more about adding trim to your plain doors, click the image below for my full tutorial.