I wanted a really simple Christmas tree this year.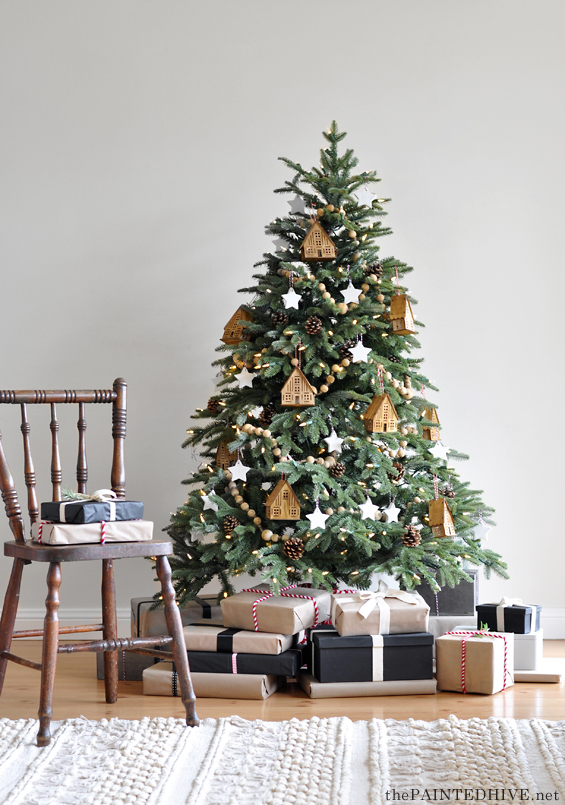 Complete with earthy tones and natural elements off-set by a delicate smattering of little white stars.
However, when I couldn't find any said little white stars, I figured I'd have a go at making my own.
And I'm so glad I did!
Not only did it give me the opportunity to personalise my ornaments as desired, it was so quick and easy.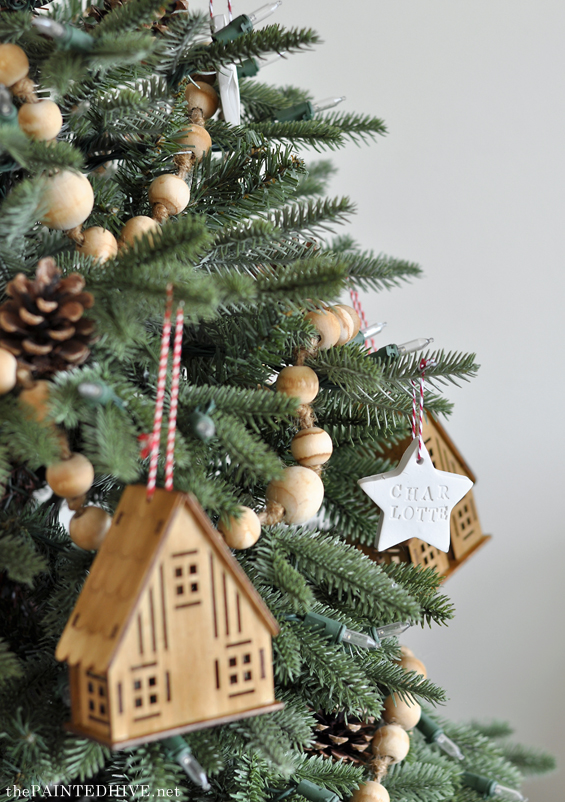 The possibilities are virtually endless plus it's a great project for the kids to get involved with too (as evidenced by the little hands in my tutorial pics!).
As a side note, I love the quirk of 'Charlotte' needing to spill over two lines…and the fact it took her a moment to recognise it was her name :)
YOU WILL NEED…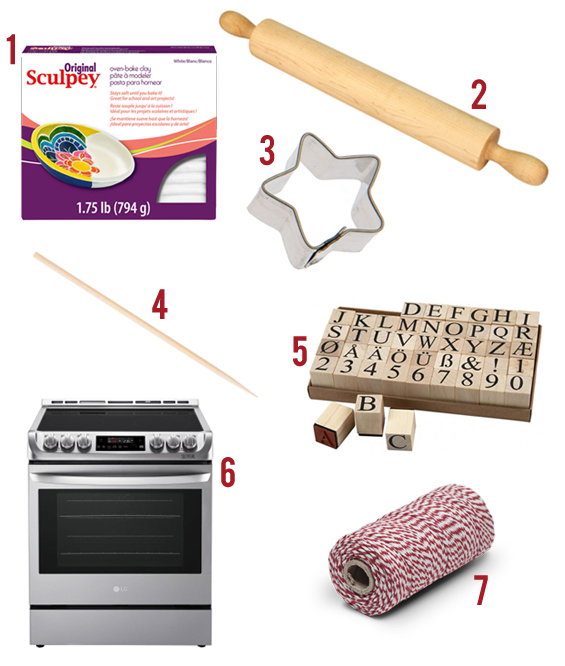 1 OVEN-BAKE CLAY
I used Sculpey Oven-Bake Polymer Clay in White (794 g/1.75 lb). I must admit, the price seems steep for the size of the pack and I hesitated at first though it goes a long way. I made close to 50 stars at a cost of around just 45 cents each.
Or course, you could also use air-dry clay, salt dough, baking soda dough, or other similar hard-setting mediums.
2 ROLLING PIN
Just to flatten out the clay.
3 COOKIE CUTTER
I used a simple star though you can get as creative as you like or go free-form!
4 SKEWER
Anything round and pokey should do the trick. This is just to create a hole for the string. I used a bamboo skewer though you could also use a knitting needle or drinking straw, or so on.
5 STAMPS (OPTIONAL)
This is entirely optional. I used some basic rubber letter stamps to create words and names. You could also use shape, image or pattern stamps, and even other textured items, like lace or leaves. I wanted a simple embossed look so didn't use any ink though you can use regular stamp ink too if more defined markings are desired.
6 OVEN
To bake the clay.
7 STRING
I used my favourite; red and white baker's twine.
THE PROCESS…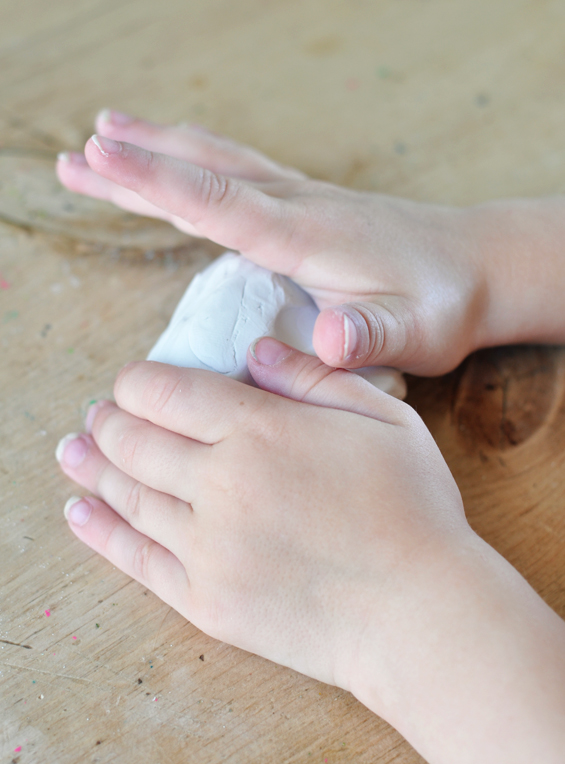 STEP 1

KNEAD
The clay is quite firm to begin with so knead it for a minute or two until it becomes smooth and pliable.
Use a clean, non-pourous surface to avoid soiling the clay or having it stick. You may even like to lay down some grease-proof paper.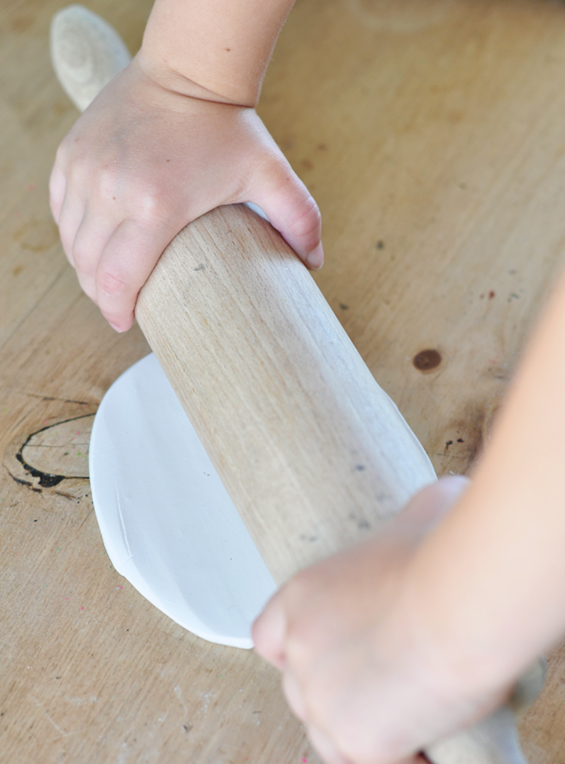 STEP 2

ROLL
Flatten out the clay using a rolling pin.
The thickness is a personal preference. My stars vary a little though on average are around 6mm (1/4″) thick.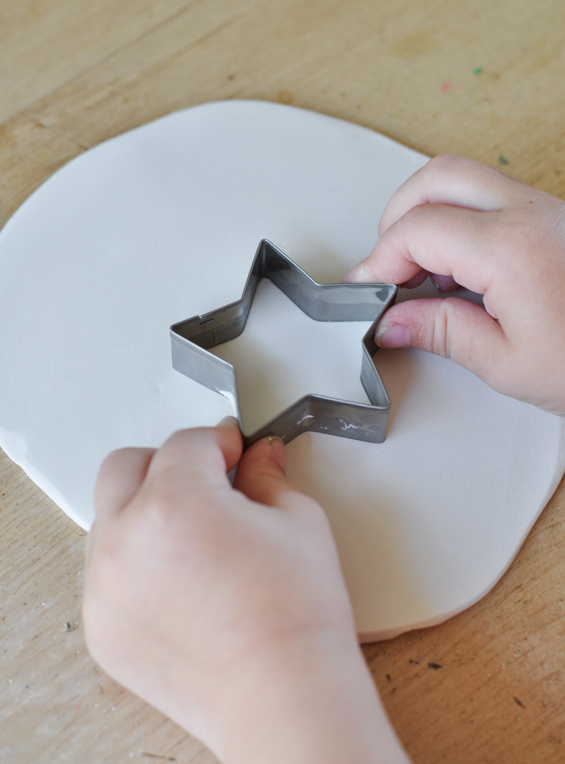 STEP 3

CUT
Just like making cookies, use a cutter to create as many ornaments as desired.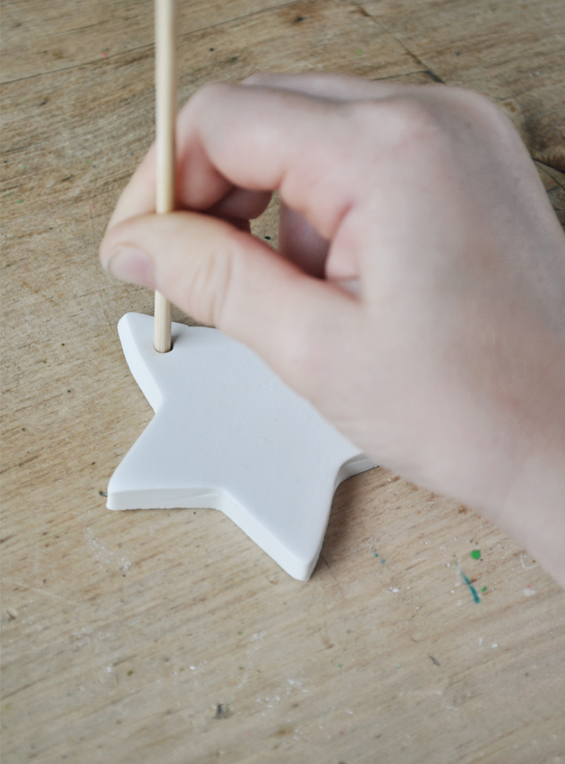 STEP 4

PIERCE
Press a skewer through to create a string hole.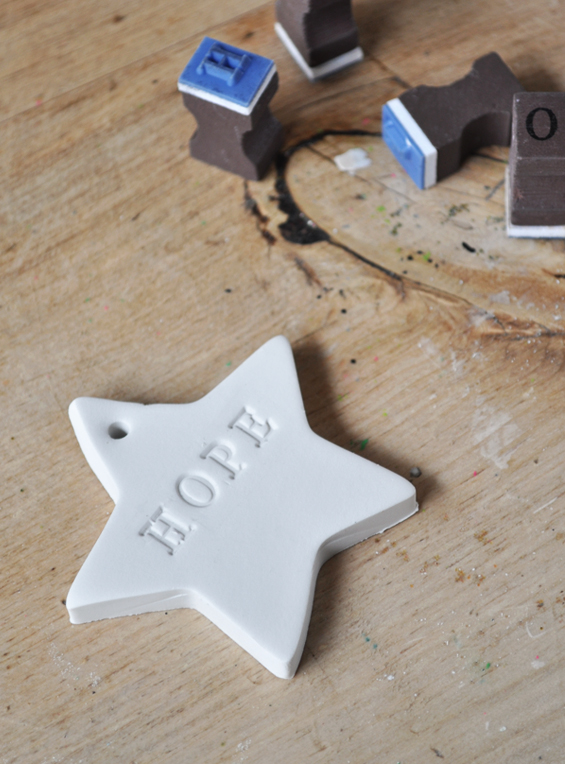 STEP 5

STAMP (OPTIONAL)
If desired, embellish your ornaments with some words, patterns or textures.
I left most of my stars blank though stamped several with Christmas-y words and family names. I also created a few to use as gift tags. They aren't perfect though that's the point – they have a lovely, organic, homespun quality which, ironically, is in fact perfect :)
As mentioned in the 'You Will Need' section above, I wanted a simple embossed look so didn't use any ink though you can use regular stamp ink if a more prominent design is desired.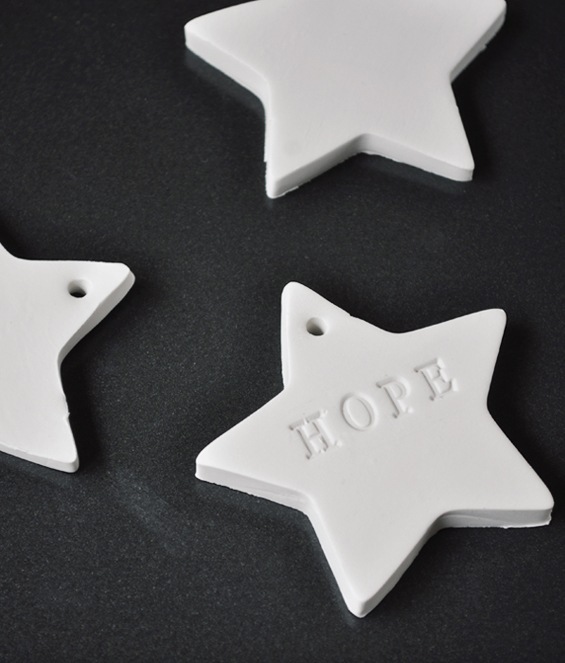 STEP

6

BAKE
Place on a baking tray and bake at 130° C (275° F) for around 15 minutes per 6mm (1/4″) of thickness.
Try not to over-bake as the clay may brown and bubble and can become brittle.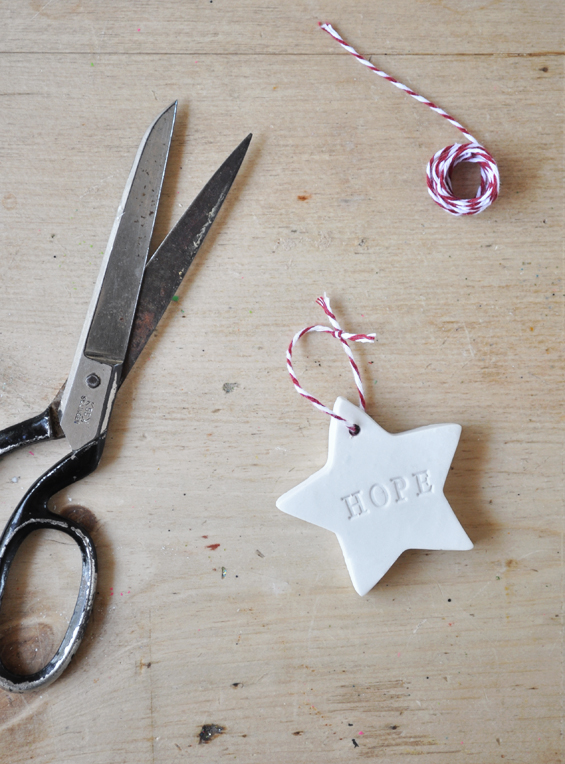 STEP 7

THREAD
Once cool, attach some string to form a hanger.
STEP 8

HANG!
It's really that easy!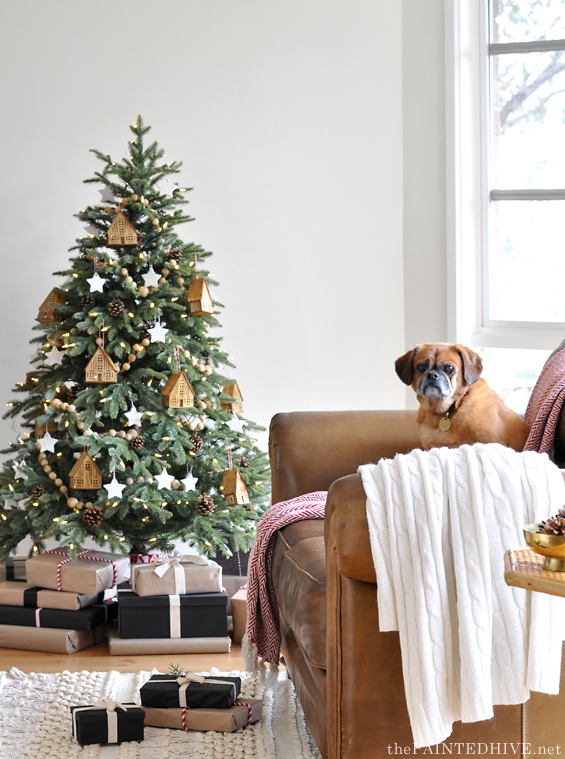 Of course, this is just one basic example of what you can do with oven-bake clay. Like I mentioned earlier, the possibilities are virtually endless.
You can also paint or seal the clay if you're after a different colour or sheen. Just have a play around!
And remember, although I've used my clay stars as tree ornaments, don't forget that they also make really beautiful gift tags.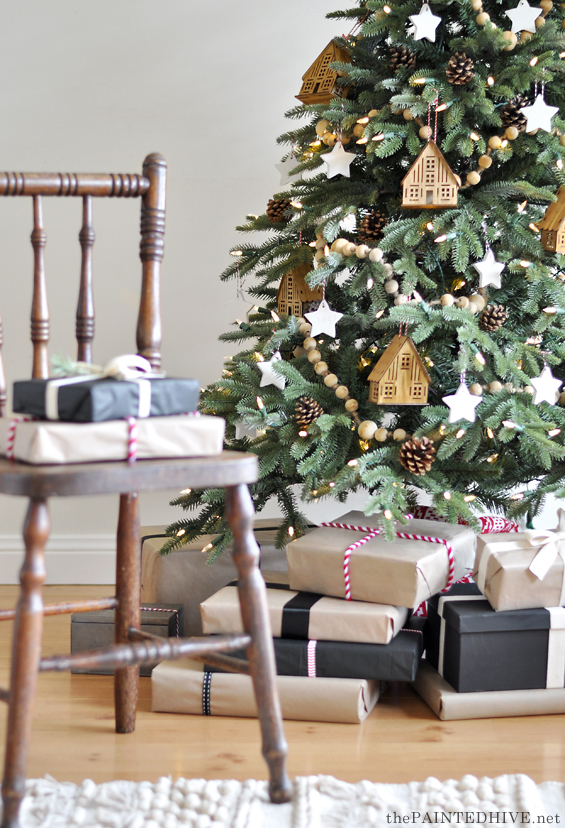 If you'd like to save this project for later, feel free to pin the image below.