As briefly mentioned in my last post, recently I spent a few days hurrying around the house replacing most of Charlotte's strewn toys with pretty décor accents instead to shoot some of my rooms for inclusion in an upcoming blogger design book!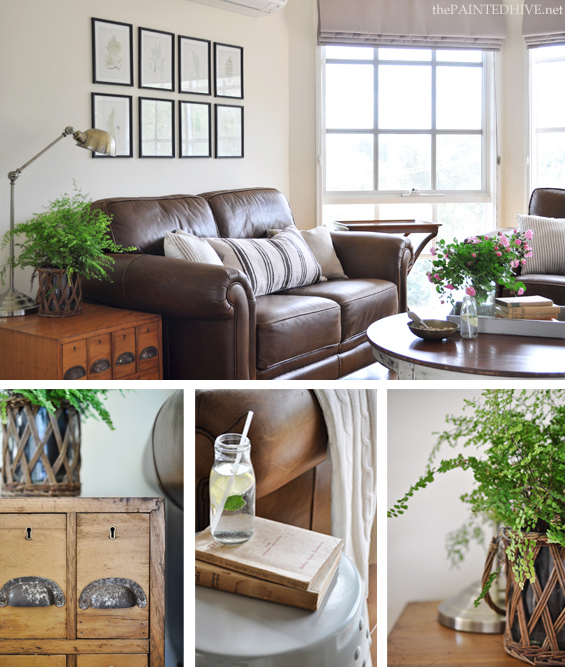 I loved having the excuse to dress-up the house with, what is now, the otherwise completely impractical placement and use of accessories; for obvious reasons, clusters of delicate real roses and stacks of fragile vintage books not being my usual choice for the current adornment of any low-lying surfaces! Though, that said, they did manage to stay rather safely in place for a good few days.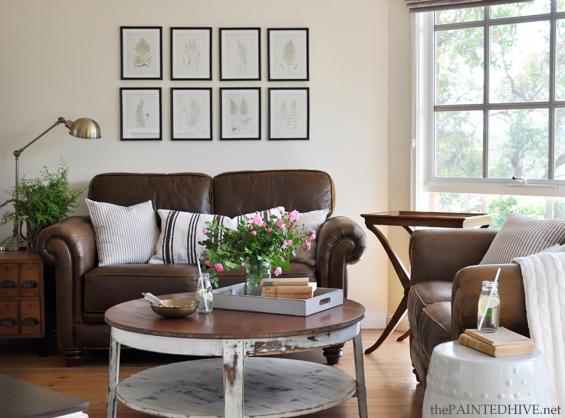 Along with styling the spaces, I also updated a few of the more permanent features. In my living room I've added a new throw, some new scatter cushions and a new ceramic drum stool.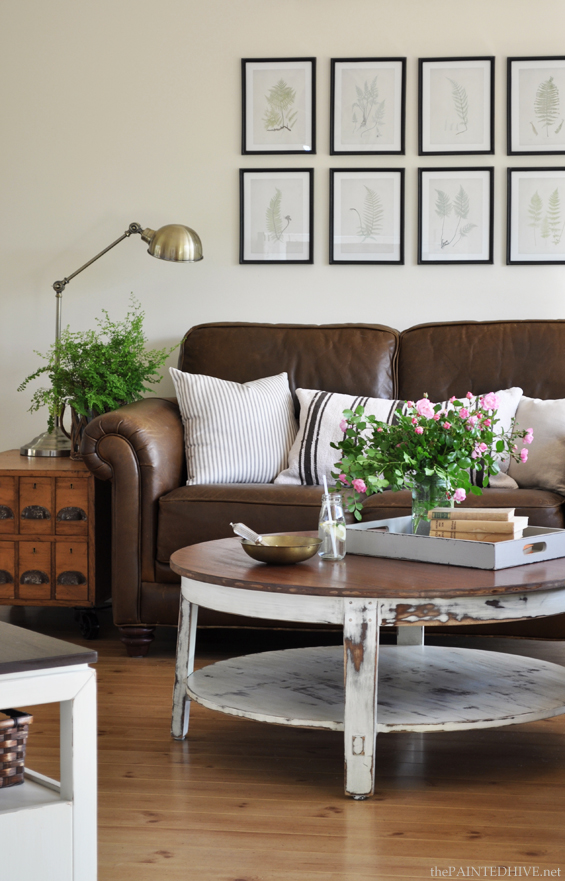 I made the cushion covers myself. The long bold striped one is a repurposed $5 IKEA door mat (I bought the mat about a year ago and think they are now discontinued). Being a door mat, it is quite heavily woven so has a lovely knobby texture and visibly dense appearance though it is still surprisingly soft. The cable knit throw was found on sale at Spotlight for $25.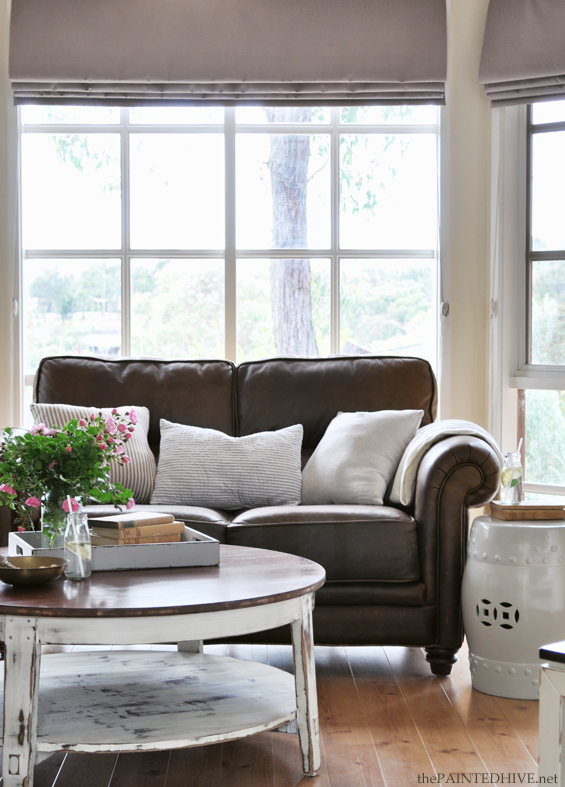 If you follow me on Facebook or Twitter you may have seen back in August that I mentioned picking-up some new ceramic drum stools from eBay. They were around $40 each (a great price for here in Oz where they usually retail for well over $100) though were only available in red or black – not my colours of choice. Though, being such a bargain, rather than pass them up based on colour alone, I opted to buy black stools (one for me and one for Mum) and have a go at re-finishing one in my own custom shade.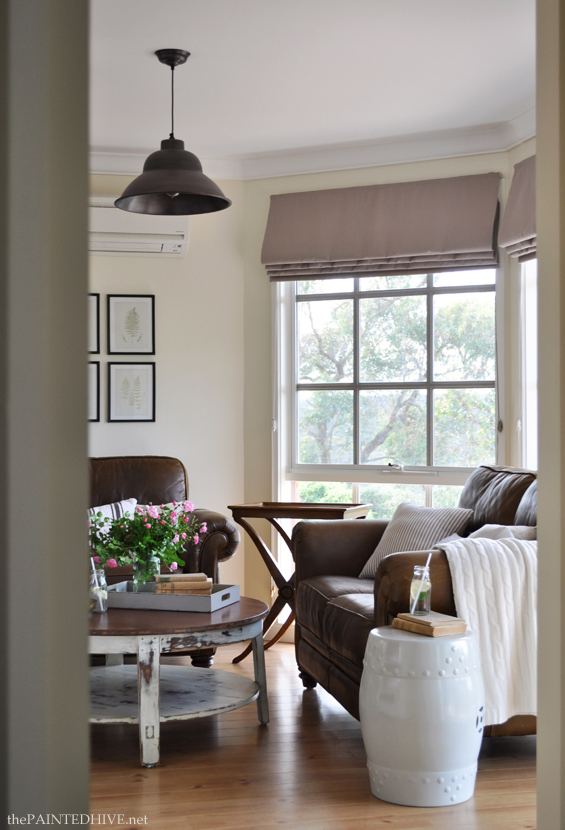 I was super pleased with how it turned out and now, around a month on, even with Charlotte's 'road-testing', it still looks great and has absolutely no signs of chips or wear. I'll post the tutorial shortly!
I hope everyone's enjoying a happy, albeit hectic, Christmas lead up! Sorry for my absence of seasonal related posts. To be honest, although I love Christmas time, donning the synthetic tree with pretty fairy lights is, for the moment, about as Christmasy as it gets around here décor wise. I'm sure once Charlotte, and the 'soon-to-be', are a little older there'll be plenty of seasonal crafting and decorating going on.