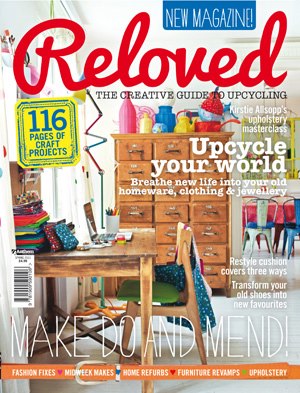 Recently, I was thrilled to have a project of mine included in the inaugural release of a new UK based magazine.
Reloved is dedicated to all things upcycled (how awesome is that?) with an emphasis on bringing a practical, hands-on approach to the creative art of breathing new life into old, forgotten objects.
Reloved can be purchased off shelves from several locations world-wide. A digital version will also be available soon! For more detailed 'where to buy' info please check out this page.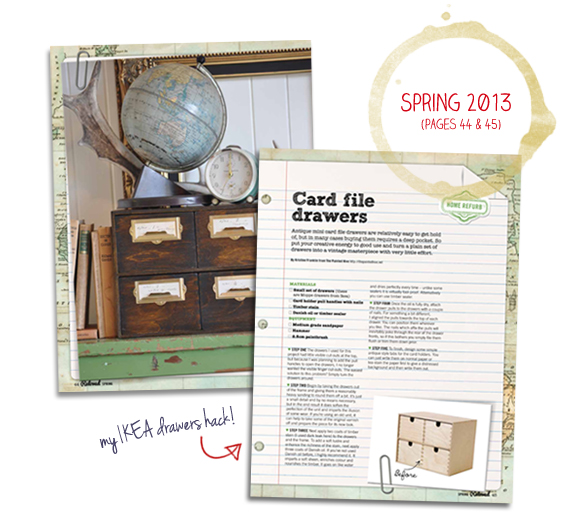 To view my original post about the IKEA MOPPE Drawers Hack please click here.