My name's Kristine.
Apparently I'm the person who's supposed to update this here blog on a semi-regular basis.
Seems lately I've been a little distracted…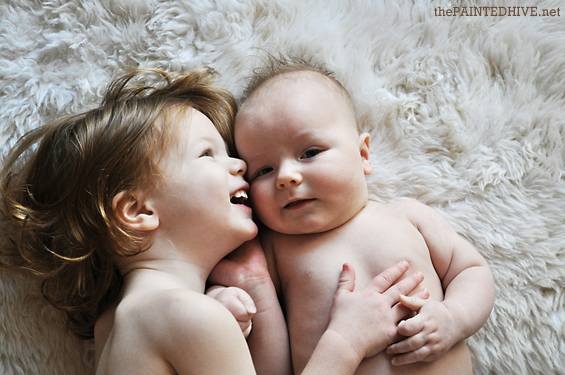 …in a good way (I wish I could say Charlotte happily posed with her brother though the truth is I had to bribe her with the promise of a pink marshmallow).
Aside from fluking the occasional baby photo, I've been baking honey joys, reciting the alphabet, making play-doh dinosaurs and diligently training for the pre-emptive baby up-chuck Olympics. I think I'm in with a pretty good chance for the gold!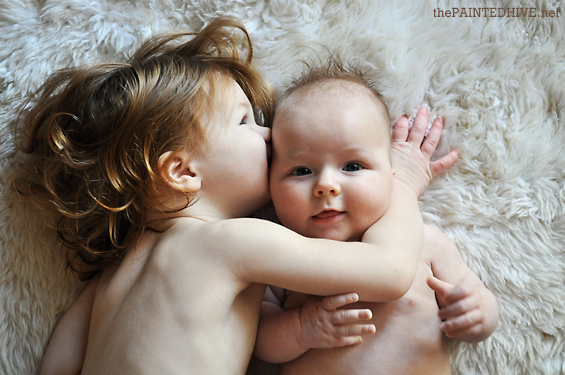 Whilst I know there are many of you sweet enough to graciously tolerate my excuses of absence and irrelevant kiddie photos, let's be honest, this is supposed to be a 'homey' blog, and I'm sure you'd rather see just that – 'homey' stuff. So, it might please you to know that alongside my motherly duties I have actually been doing some decorating (albeit mainly in my mind) AND even compiling a few new blog posts!
I know, shocking right? I hope you were sitting down.
My goal, now that the kids are a bit more settled, is to try (note; try) and publish a new post at least once a fortnight, starting next week with my loooong awaited home office reveal – yay – and continuing over the coming months with heaps of awesome* projects. I can't wait!
*Perceived level of awesomness may be consumer objective.
Remember, you can also stay in touch with me between blog posts on Facebook or Twitter where I try to share project snippets, product finds and general randomness. If you already follow along on Facebook, you might have recently glimpsed this little guy…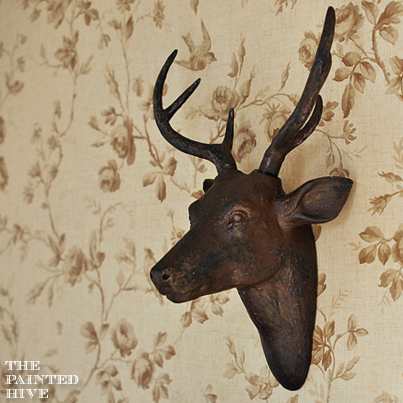 Yep, he's my new faux deer head wall mount (AKA Chester) and I absolutely LOVE him to bits, especially against our vintage toile wallpaper.
Have a great week everyone. I'll be back soon!