I know what you're thinking.
"Home tour? What the? I already feel like I basically live in portions of your house I've seen that many self-gratifying photos of it".
Yeah, I know. Sorry 'bout that. Though in my defence our little house is kinda the heartbeat of this here blog :-) And I think some of you actually might enjoy seeing pics of it too, which is why I don't feel too narcissistic about having added even more!
Since re-designing and freshly launching my blog (almost ten months back now), I've been wanting to create some kind of virtual home tour which musters together images of all my finished* spaces and collates them in one convenient place. Well, I've finally assembled a dedicated slideshow which does just that!
*Finished refers to any one state of momentary completion in the perpetual evolution of a home bloggers abode.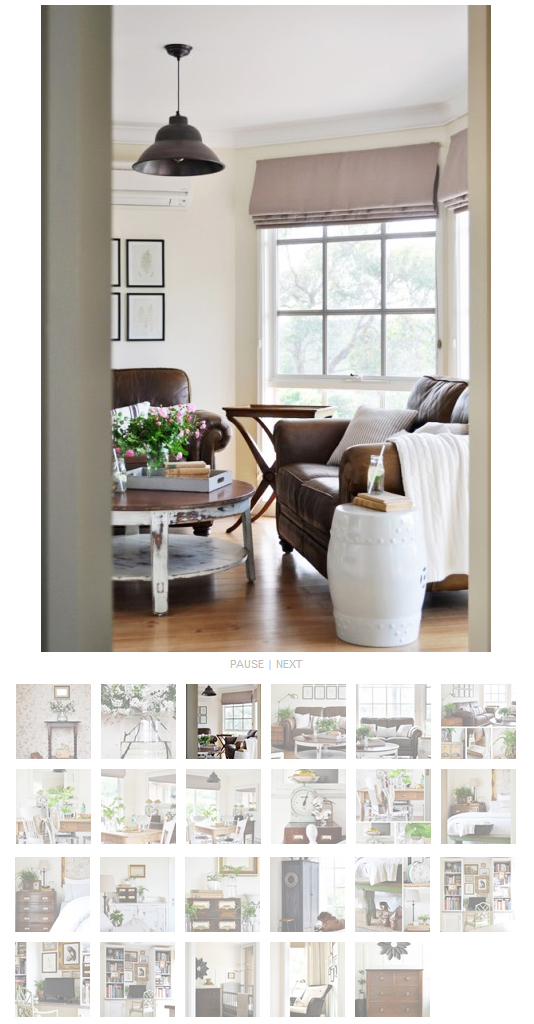 The above image is a still shot only. Click to go to the actual slideshow.
The slideshow will live in the 'My Hive' page (located in the menu bar beneath my header). There's no provision for leaving a comment there though if you feel so inclined you can always pop back here :-)
Sit back and watch it slowly graduate, pause it, speed it up by clicking the 'Next' button, choose a specific image from the thumbnail grid beneath it, or click on any full-sized photo to be taken to that room's post excerpts (where you can explore the space further or head right back to the beginning and follow the room's total evolution)…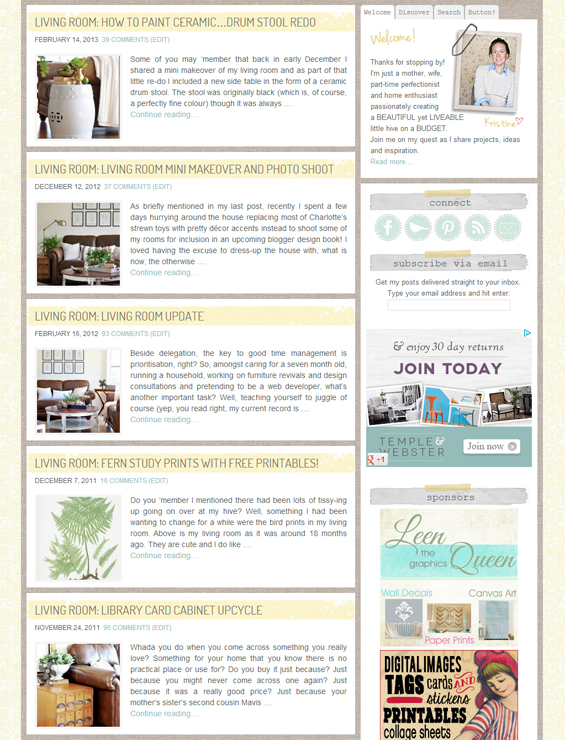 At present, the slideshow includes the most recent photos I have of our six "made-over" spaces though I intend to keep it as up-to-date as possible, which means adding new images as further rooms are renovated and updating existing pics as already included rooms are inevitably tweaked, and then re-tweaked!