I'm between big projects at the moment (aren't I always?) though that doesn't mean there isn't anything fun to share right now.
If you read my last post, or if you follow me through social media, you probably already know that I just joined Instagram. Finally!
The community is so awesome and I've found it surprisingly motivating in terms of house tweaking. The idea of sharing something new and different through a simple snap shot makes me way more excited than it probably should. Is that weird? Didn't think so.
So, I've been happily playing vignettes and have even had fun buying some cute new budget-friendly accessories, a rarity for me at the moment.
A few weeks back I stumbled upon this fiddle leaf fig!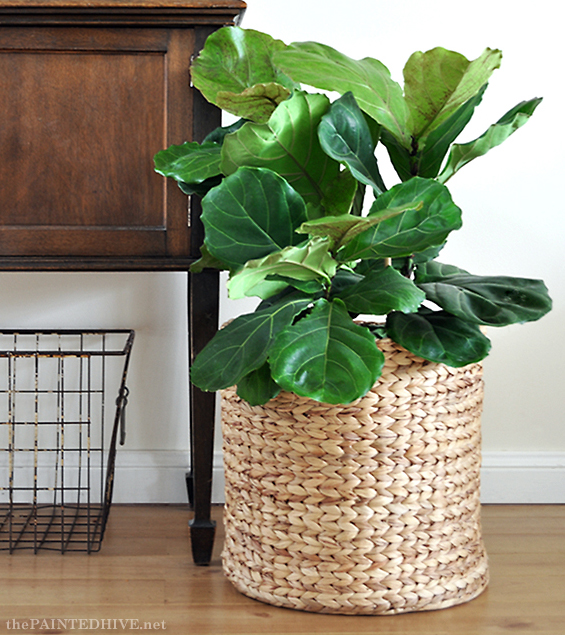 I know every man and his dog has one now though I've wanted one for a few years and figured that prolificity (yes, I just made that word up – it has five syllables and sounds very fancy) seemed like a silly reason not to get one. They are still gorgeous. And, as an added bonus this one cost less than two zillion dollars! For anyone interested this baby is around 80cm tall (floor to top) and was $45 from Wombat Gully Plant Farm in Geelong. I have no idea whether they still have any in stock so maybe ring ahead if you plan on dropping in there. The wicker basket was $22 (on sale) from Spotlight.
Have you guys seen some of the awesome homewares Kmart is rocking at the mo'?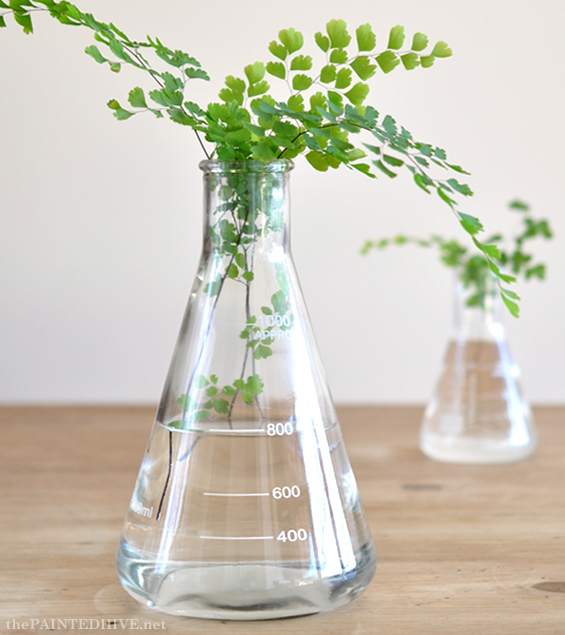 I picked up this cool little conical flask for just $4.
And Target is doing okay too.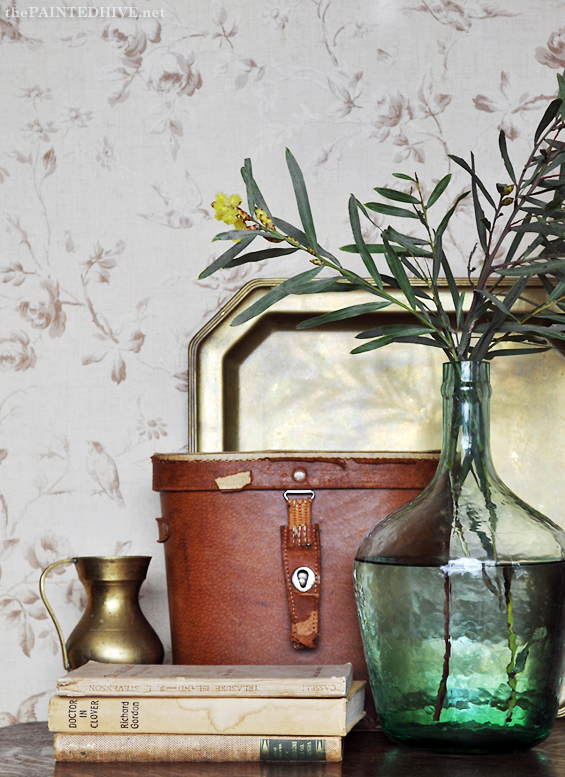 Couldn't go past this gorgeous sea-green demijohn for only $15. Might have to go back and get more :) All of the other elements in this vignette are thrifted. The leather case holds vintage binoculars, the brass tray was a $4 market find (love!) and we all know I can't style anything without some obligatory greenery – these unseasonal wattle sprays are just that bit different too.
And how about The Reject Shop? They have some really great buys in store for Mother's Day.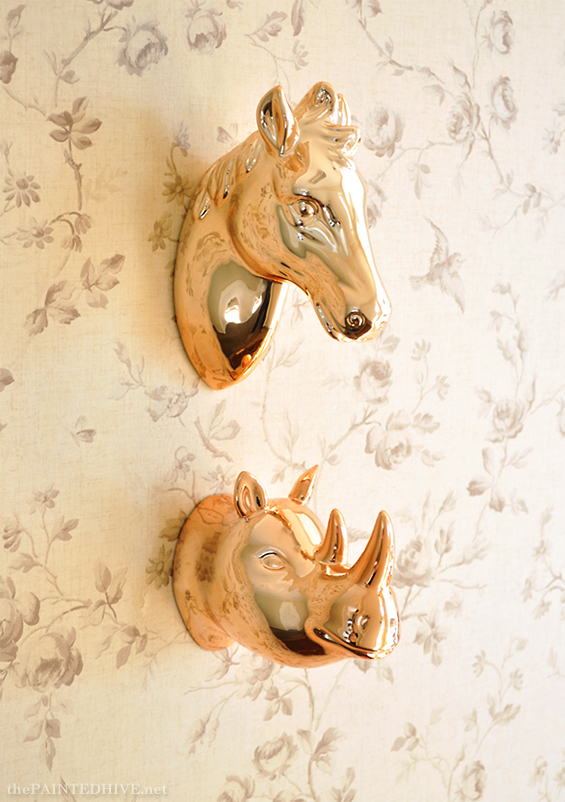 I snatched up these ceramic rose-gold animal heads for $7 each. They were supposed to be a gift though I hung them in my entryway to take some pics and now I adore them so much I think they might have to stay. Against my vintage wallpaper they're just perfect!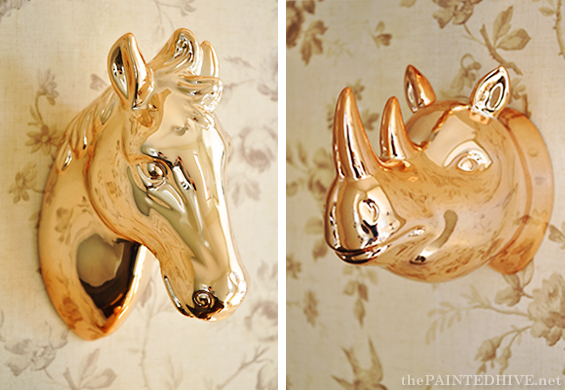 And I absolutely fell in love with this leather strap lantern for $15 (from The Reject Shop too!).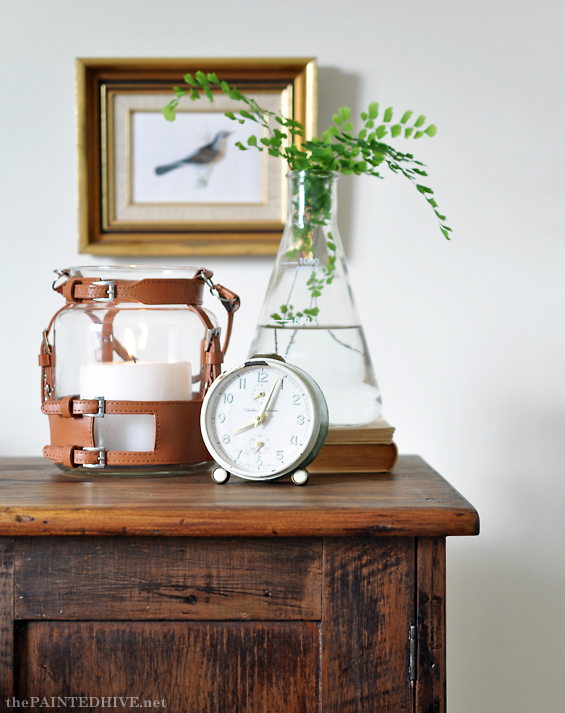 It would also make a really cute vase and I adore it even more after researching the price of some comparable ones…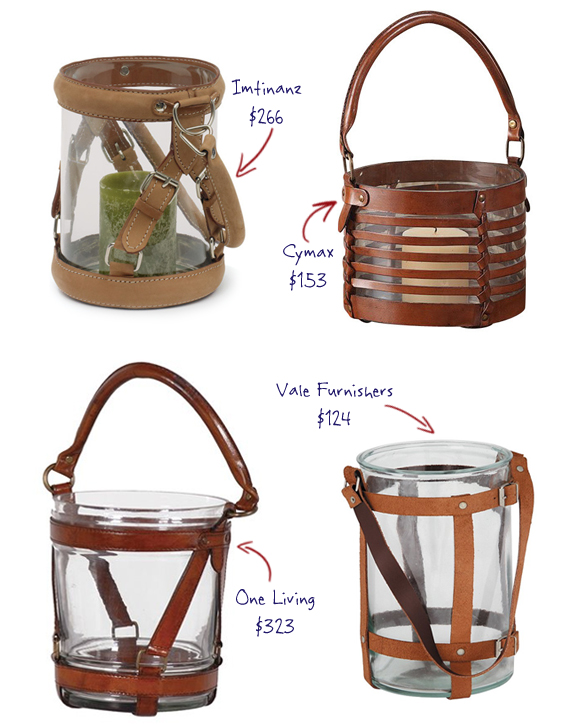 Huh? Crazy, right? I mean, I know I'm tight, though seriously?
If you follow me socially and have already seen all this then I apologise for the repetition. I wanted to share here for anyone who may have missed my social media posts and for those of you who simply don't use social media. Plus, it's just plain nice compiling everything in a lovely little blog post :)
In other news, my Re-Love Project piece is coming along nicely!
I don't want to reveal too much just yet though I will say I'm stepping outside my comfort zone in terms of aesthetic. I hope the deviation from my usual style doesn't disappoint you guys though I'm loving the creative challenge and freedom! I'll share some sneak peeks in a future post soon.

PS Thanks so much to everyone who left a lovely little comment on my Houzz interview.
PPS I was also recently interviewed by Porch. You can check that fun article out here.