Once again, I am fortunate to have had a project of mine featured in Reloved Magazine!
My DIY Customised Timber Knobs (from waaaay back in 2010 – an oldie but a goldie!) can be found on page 24 of the Autumn 2013 issue.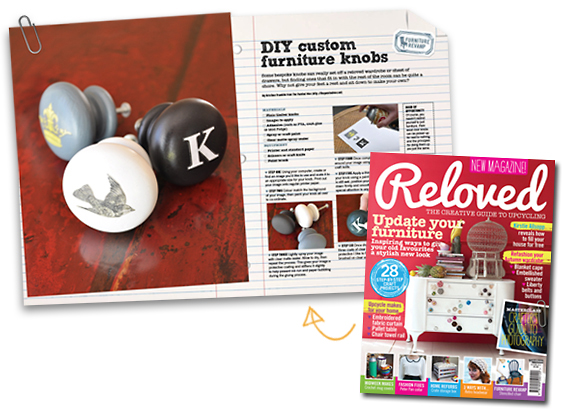 A big thank you to editor Sally FitzGerald for thinking to include me.
This month I was also lucky to be featured in the German style magazine Couch (September 2013, page 103 – Tripod Lamp from a Music Stand) and the DIY Dutch publication Woonstijl (September 2013, page 42 – Magic Canister Decals).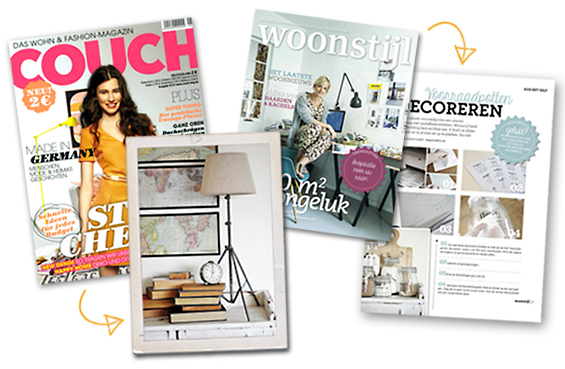 It's still such a compliment to be considered share-worthy in any capacity.