I'm really lucky to have had my home and projects featured in some printed magazines. There's just something so lovely about their tangible nature and it's always such an honour to see my work amongst the pages. The significance is never lost on me.
I feel particularly proud of my latest feature. My very own photos are included in a generous ten page spread inside the inaugural issue of Make It Over magazine (a subsidiary of Well Styled Home).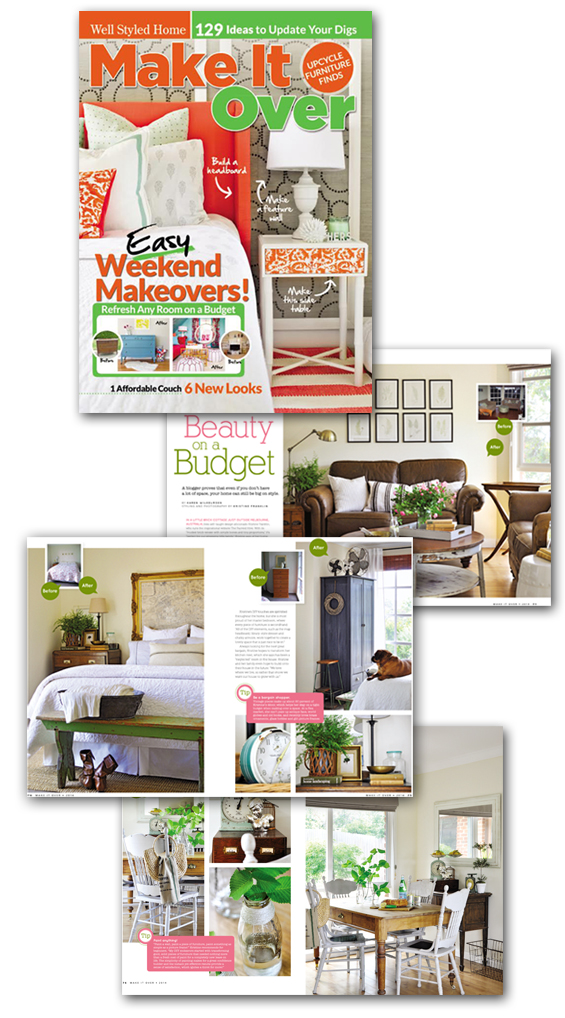 I almost said an instinctive "no" when my personally styled and shot spaces were requested. "The photos aren't professional enough". "The staging isn't styled enough". "The rooms aren't good enough".
Though, I cast the daunting fear of inadequacy aside and decided to grasp the opportunity. And I'm so glad I did.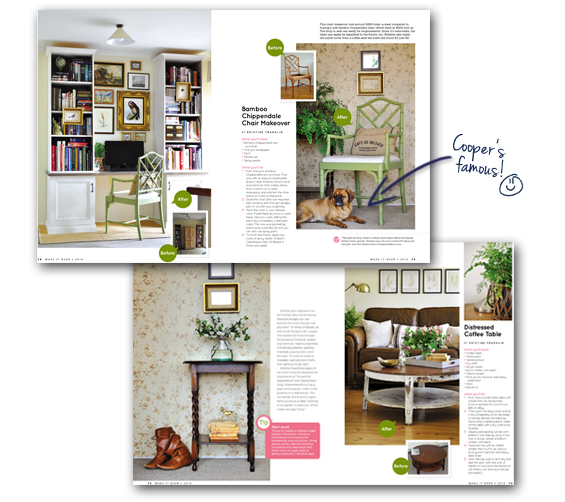 The publication put everything together so beautifully.
The article focusses on room before and afters along with the makeovers of my coffee table and bamboo chair. I'm still waiting to receive a hard copy in the mail and am really looking forward to sitting down (hopefully without a child pulling at my pant leg) and having a good look.

On a different note…if you're based in Oz (Australia that is, not the land of yellow brick roads and talking scarecrows) have you heard about the Masters 'Get it Made by Australia Day' campaign?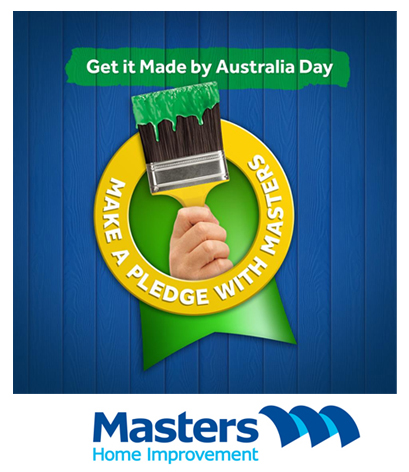 If you've been procrastinating over a simple project, this might just be the motivation you need! Choose an unfinished home related task, make a pledge and upload a before pic, 'Get it Made' then upload an after shot – easy! The ten most popular projects in each category (Building, Renovating, Organising, Decorating, Growing) will be judged, with five final winners taking home $500 each!