If you follow me on Pinterest, you might have noticed that a few months back I created a new "Masculine Rooms" board.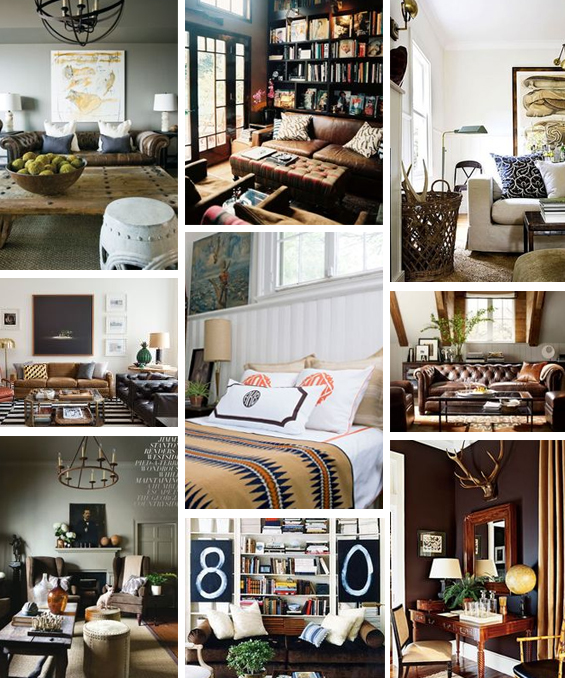 I was hunting down some style inspiration for my brother's new house, and whilst I'm pretty certain its rooms will never grace the pages of a design magazine, the house is looking much more like a home now.
One of the additions was a really simple, and super affordable, series of 'artworks' for the entry. I created them on a whim in a spare five minutes and never really intended to blog about them, though everyone keeps commenting on just how effective they look so, whilst I'm under no illusion that they are spectacular or anything, I thought perhaps I should share.
I've always been a fan of basic black and white wall art though haven't really had a chance to use it in my own home. It's easy to think of it as being quite contemporary and maybe even a little stark, though when used right it can impart a gentle sophistication which I think compliments a myriad of interior schemes, including country and coastal styles.
Here are a few examples of some quite different yet equally lovely rooms all sporting their own versions of predominantly black and white wall décor.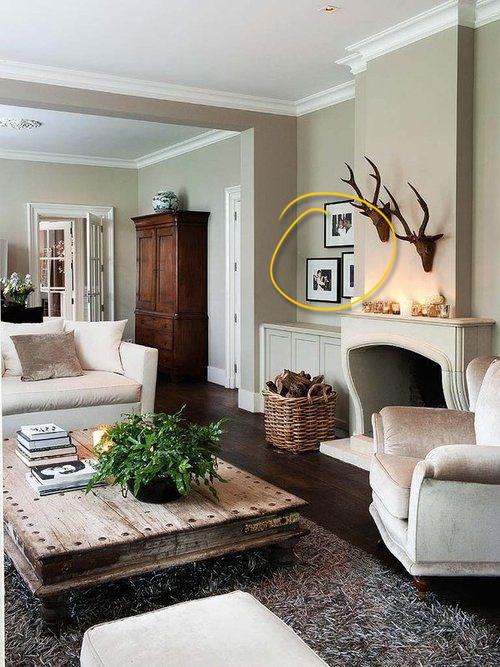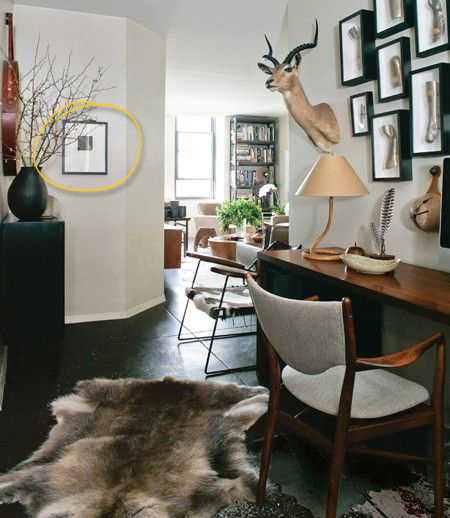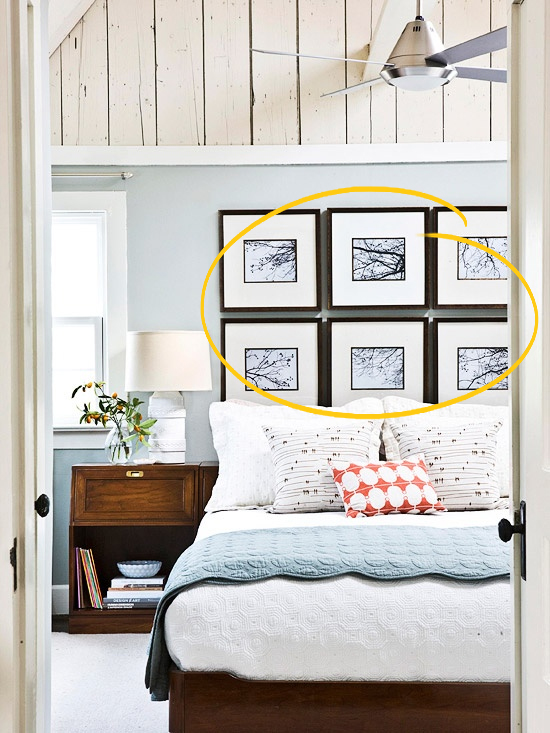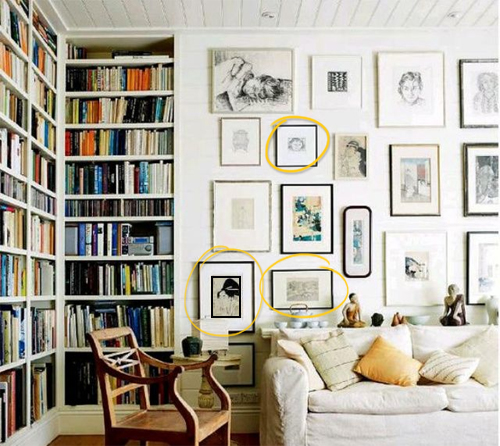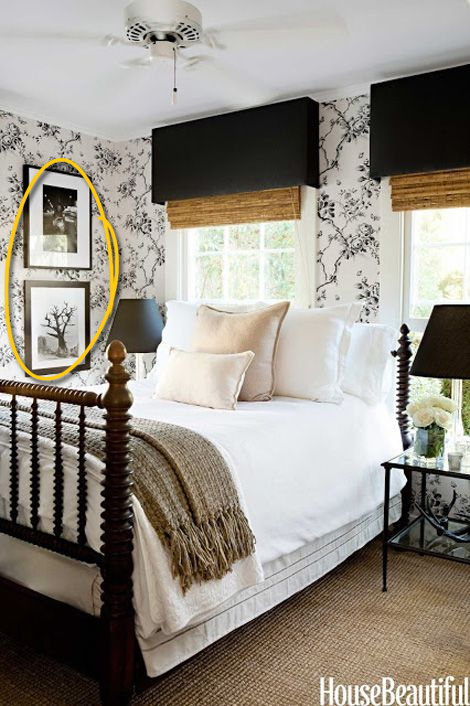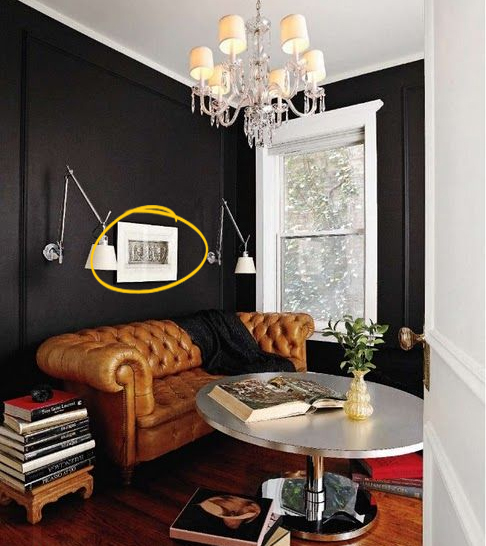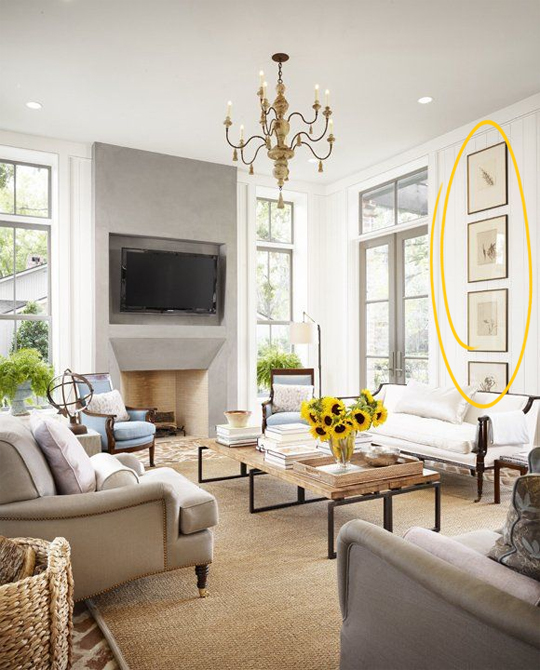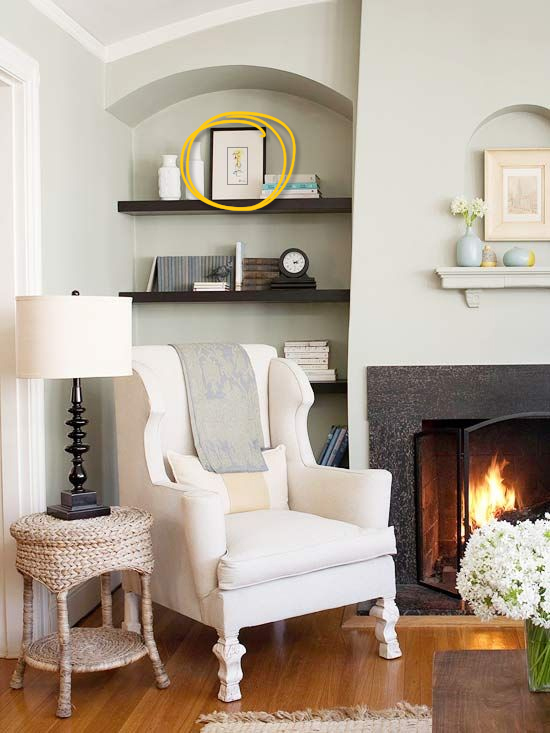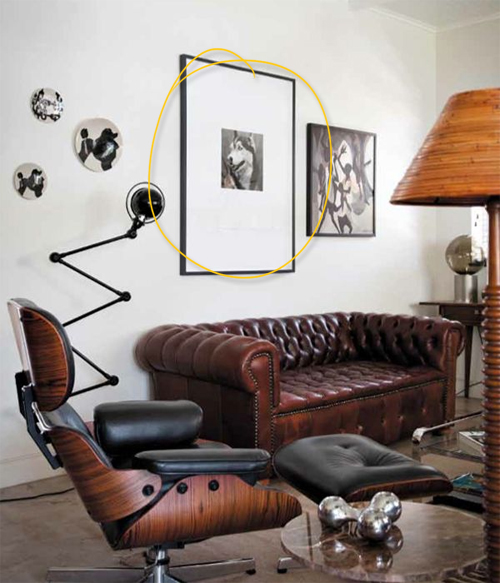 1 | 2 | 3 | 4 | 5 | 6 | 7 | 8 | 9
My brother's blank canvas of an entry seemed like the perfect candidate.
For me, the secret to DIY wall décor like this is to use large thin frames with generous mattes (or basic backing) and very simple art, preferably bordered. It creates real impact.
Of course there are a heap of ways to go about creating art like this and endless design possibilities (I'm actually really excited about playing with some different ideas). For this project I used Photoshop and some free high resolution hatching brushes. They have a raw, graphic, abstract nature which, whilst neutral enough, imparts a subtle masculine edge. It would be easy enough to hand-draw something similar though I like the instantaneousness of using digital images – especially when pressed for time. To set them off I added a black border which I think is a really crucial element.
Although they're black and white you could always colourise them in an editing program if you'd prefer a bright punch.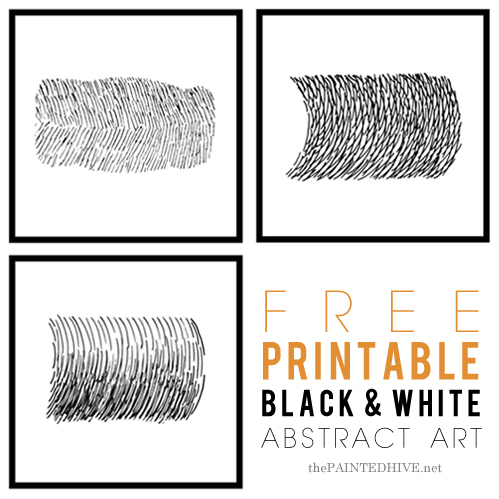 SET OF 3 18cm x 18cm/7″ x 7″ IMAGES
DOWNLOAD HERE
I printed the images onto nice quality paper then carefully cut around them. I also added a little signature in the bottom corner of each print to help with the illusion of 'proper' art.
I housed them in basic black frames (40cm x 50cm – $5 each from The Reject Shop) and instead of going to the trouble and expense of mattes, I simply flipped the card which came in the frames around to use as a background. I originally wanted white backing though the reverse side of the card was a natural cardboard colour. I was worried it might look a little crude and make-do, though it actually ended up being just perfect (I think I even prefer it to white). I simply attached the little artworks to the card using double sided tape.
The scale of my brother's wall lent itself to a column of three landscape oriented prints.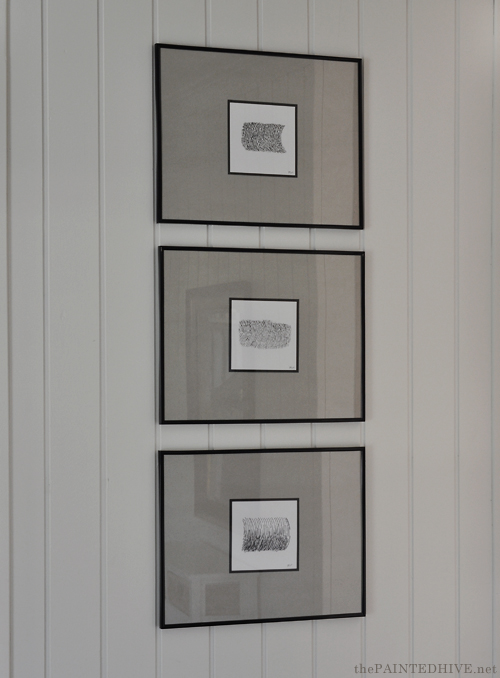 I think this is one of those "you had to be there" kinda projects. The photos just don't convey the full effect.
Oh, and please pardon the reflections!
There is so much you can do with basic art like this. Hang it individually, in a small group, rest it on a shelf or use it as part of a larger gallery. Here are just a few configuration examples…

As I already mentioned, I know this isn't anything spectacular. Whilst I hope it's helpful to some of you (perhaps particularly those dealing with decorating 'manly' rooms) what I wanted to do more than anything through this post was inspire and encourage – ignite a little "brain flame", if you will. I know that for most of us budget conscious decorators original art is prohibitively pricey, and whilst there are lots of affordable alternatives nowadays, there's just something so satiating about using some ingenuity to create something personally.
I'm contemplating creating more free printables in this same kinda vein (horses, pears, birds, sea fans, tree silhouettes, geometric shapes, feathers, and on and on!) using and sharing different techniques and resources. Is this something you guys would be interested in?
Just to reiterate, I used Photoshop and some free brushes in this instance. If you don't have Photoshop you can use GIMP – a free alternative (Photoshop brushes can be imported into GIMP). If you don't know what the heck 'brushes' are, they are basic drawing tools which range from simple shapes to complex illustrations. Photoshop comes with a range of standard brushes though additional ones can be easily imported. If you're interested, try Googling "Photoshop Brushes" to see some of the options – there are some really amazing ones!

Printables free for personal non-commercial use only.