Do you remember this charming antique piano stool?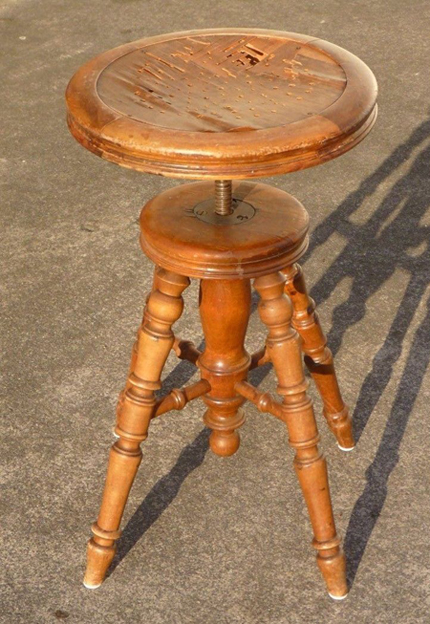 I picked it up a month or so back to use as a cute little side table in my parent's living room.
And, for obvious reasons, it was pretty affordable.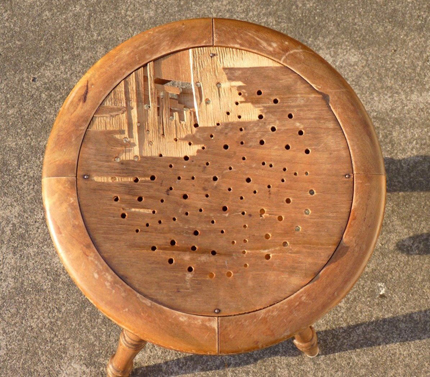 I bought it for around $30 from eBay.
A major flaw, like this annihilated seat, can seem like a furniture deal breaker…though don't be deterred! There are heaps of ways around this little problem.
The easiest of which being to use an affordable off-the-shelf "disk" as a completely new top.
I contemplated several options – including a pizza stone, a round paver and a marble tray – before simply stumbling across this perfectly sized timber bread board on clearance for $8 from Target one day.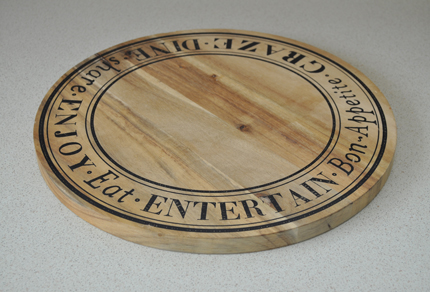 Yes, I could have just replaced the seat insert with a circle of plywood or cut my own new top from a piece of wood, though I wanted to make this project a really basic "marriage" of elements – who doesn't love basic? Plus, I needed a nice, flat, sturdy top as the stool is going to be repurposed as a side table.
But before I joined the two components in holy matrimony, I wanted to give the stool a mini makeover.
Its warm honey-toned wood was really lovely though it blended with my parent's floorboards and felt a little insipid in the room. So, to introduce some contrast, I stained the stool a rich brown (Feast Watson Prooftint in Walnut).
I totally cheated here by doing no prep and applying the stain right over the existing varnish. Generally, this is a no-no as varnish will repel stain, resulting in uneven penetration and potential streaks and patchiness. I wasn't too fussed in this case as I didn't want the stool to look perfect and new anyway, plus the varnish was super old and dry and had already worn-off in most places.
I simply applied the stain with a rag, wiping it on and off again until I was happy with the depth of colour. Despite the varnish, it worked brilliantly and produced the perfectly imperfect result I was after! I was actually reasonably impressed by the success of my laziness.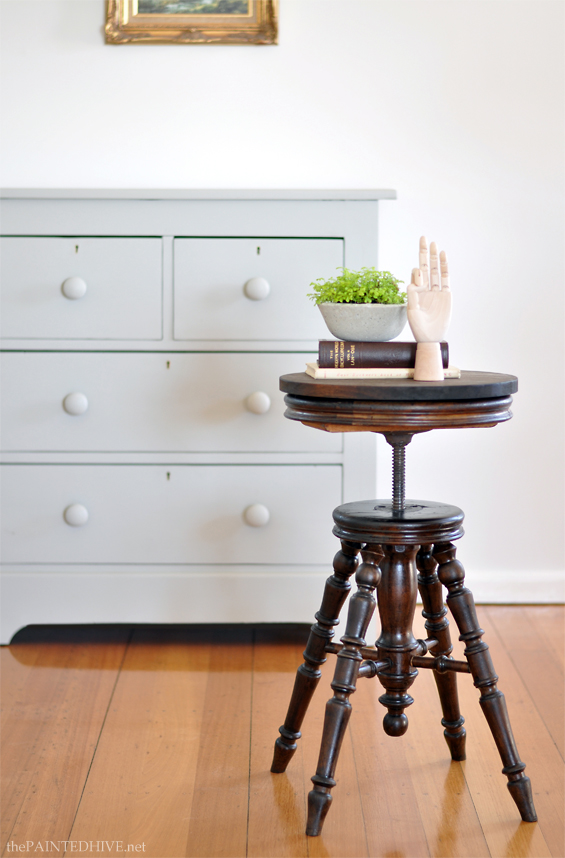 To provide consistency, I stained the bread board the same colour and finished it off with some linseed oil to add a bit of sheen (as it was pretty dry).
To attach the board to the stool, I simply used a few dobs of clear silicone. This holds it firmly in place though also allows for easy removal if mum ever wants to change the top.
Although the text on the bread board is sweet, it's not really in-keeping with the feel we're going for in this room so for now I have it plain side up.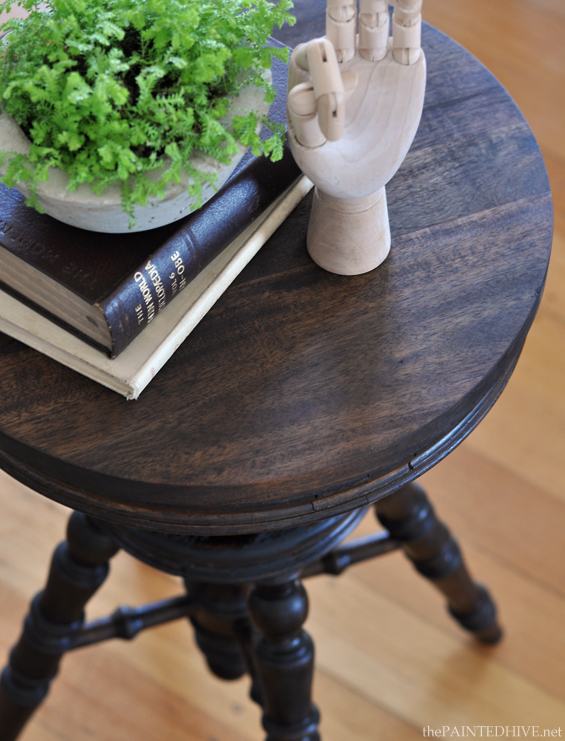 I absolutely LOVE the old cast iron swivel mechanism in this stool.
A beautiful testament to its utilitarian function and so full of charm. Plus it's just plain handy that the height can be easily adjusted.
Here it is completely lowered…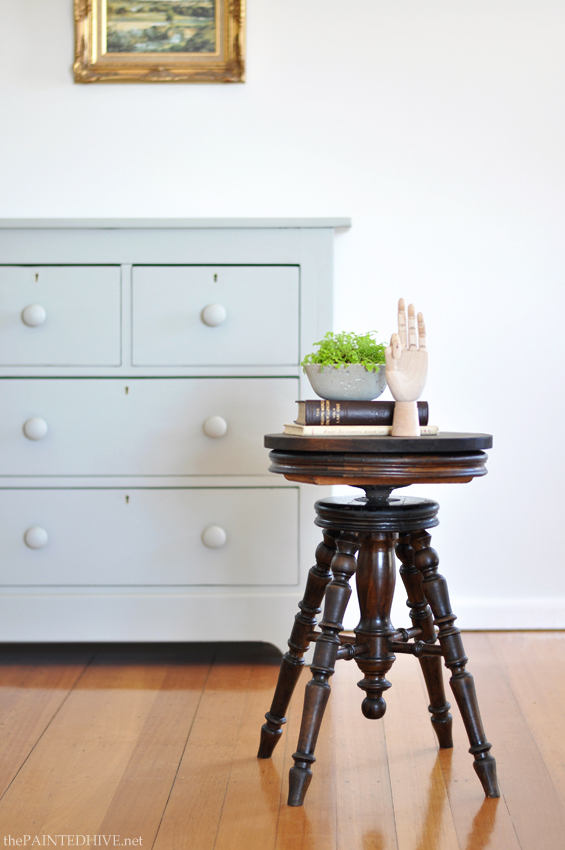 And at around three quarter height…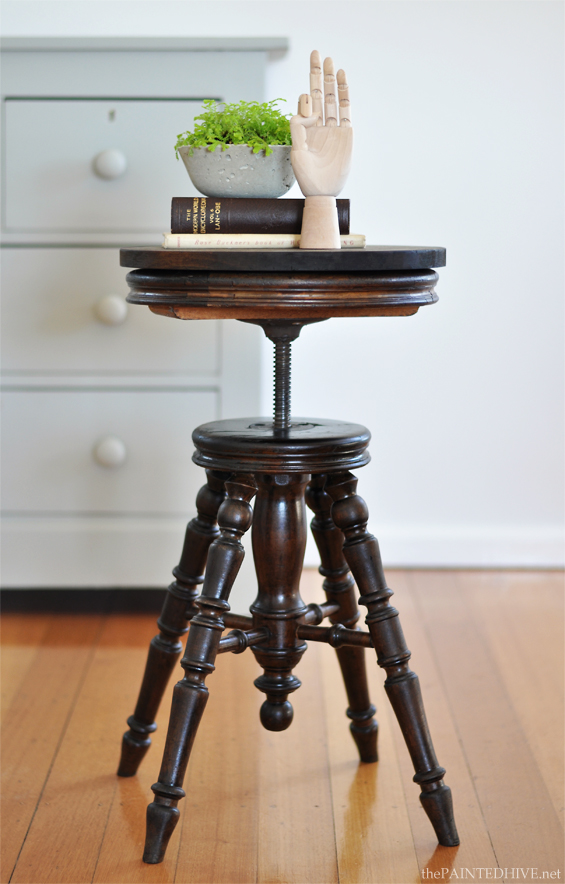 Oh, and do you like my new concrete vessel?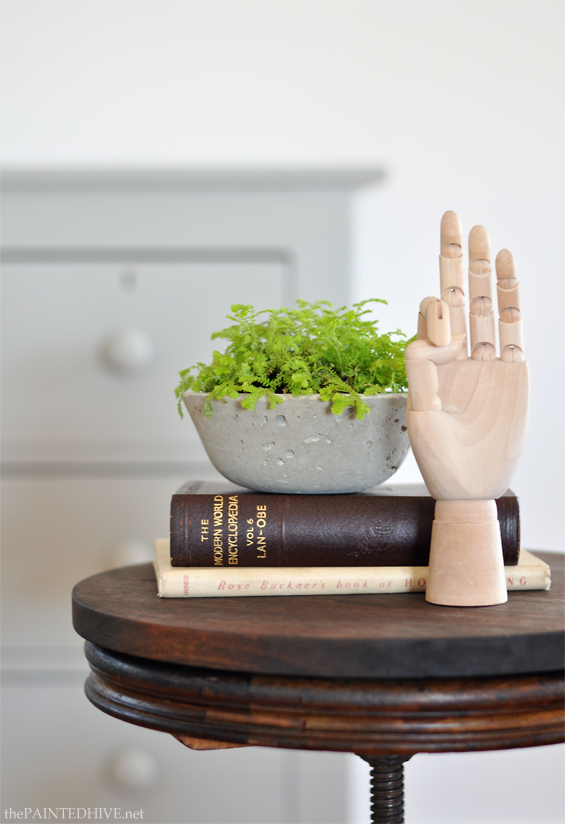 I made a few of these sweet little planters on a whim a week or so back. Such an easy, affordable and rewarding project.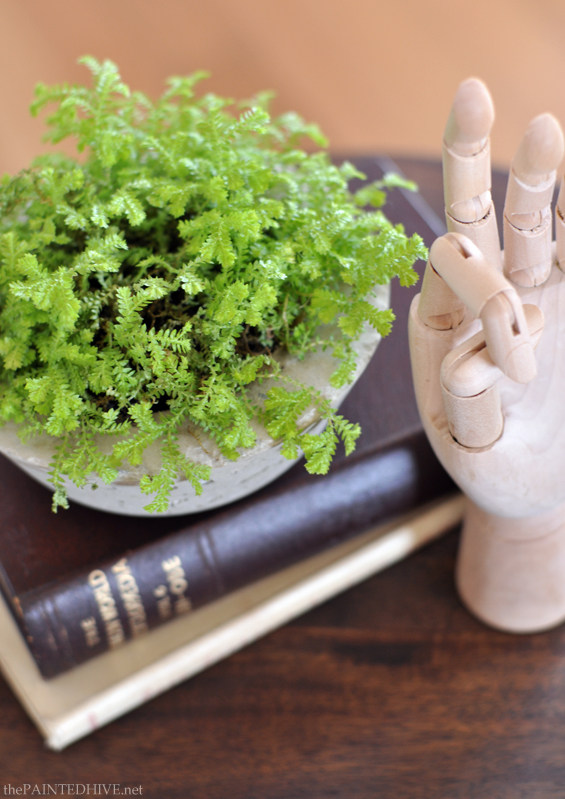 Actually, there's a bit of a funny story behind them…I was recently asked to participate in and style a video tutorial for one of my favourite brands (it was very exciting and I'll be sure to share more deets about it when I can!). As part of the process, I was required to submit a visual style sheet of the decorative pieces I was planning to use. To represent a large grey pot I already had, I used an image of some cute little concrete planters – and received feedback from the creative agency stating just how much they LOVED them! Okay, eeeeek! I didn't actually own any said cute little concrete planters! So, after some frantic and fruitless Googling, I came to the sobering conclusion that unless I wanted to spend a day or two (I didn't even have) visiting numerous garden and homewares stores, two young children – who like to climb on and touch everything – in tow, looking for something I might not even find, I was going to have to make these things! So, I did.
There are a few tutorials out there for similar pots though let me know if you'd like me to do one too (I just kinda made it up as I went along).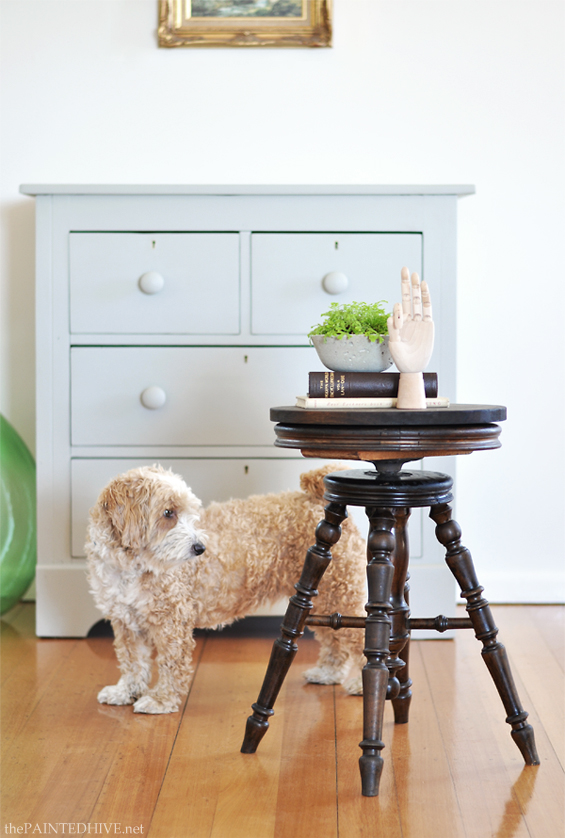 Seems this little guy couldn't resist crashing my photo shoot again.
I know I say this every time I post an update of my parent's room makeover, though we are really, really close now. Can not wait to share the finished space!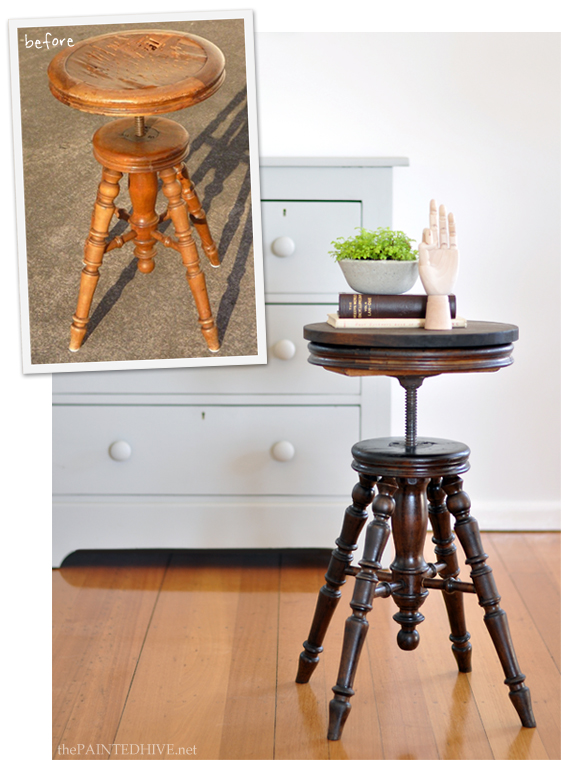 Catch up on earlier posts about the room redo here…
Part 1: The Plan
Part 2: Progress and Pieces
Part 3: New Decisions and More Finds