It's that time of year again!
Do you guys remember these furniture makeovers?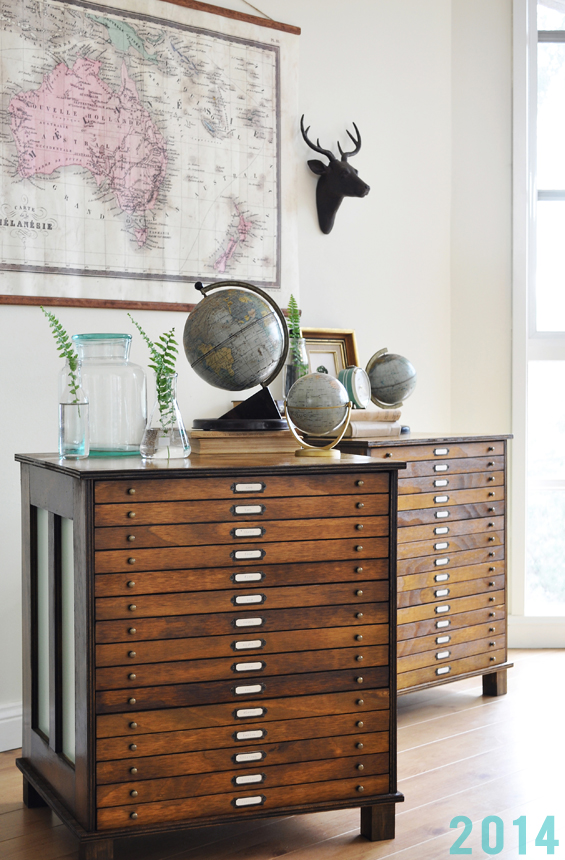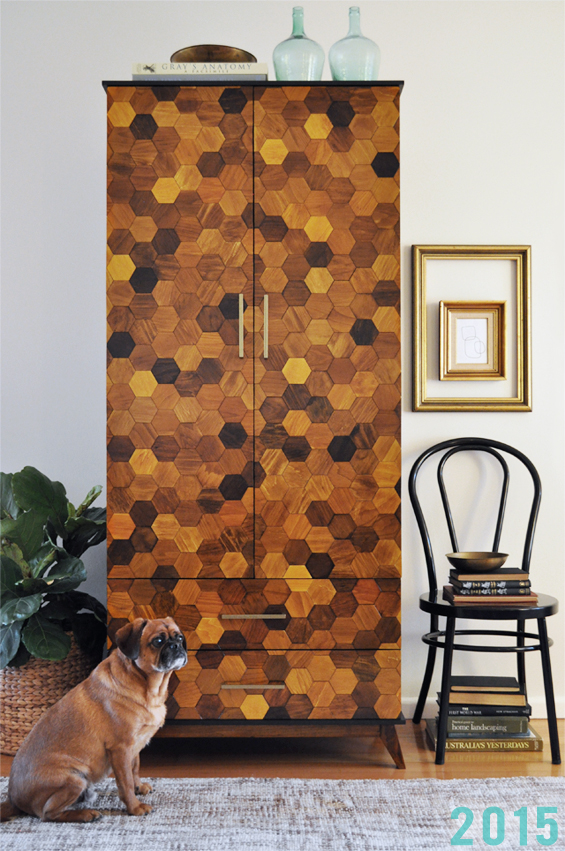 CLICK A PIC TO SEE THE FULL TRANSFORMATION
Well, I'm super honoured to have been invited to take part in the Feast Watson Re-Love Project again for 2016!
For anyone unfamiliar with the campaign, the Re-Love Project is a charitable collaboration between Feast Watson and Salvos Stores. The project follows seven design personalities as they each up-cycle an item of furniture, using Feast Watson timber finishing products, into a unique statement piece. Things culminate in all completed pieces being auctioned for charity.  Awesome!
Once more, there is a serious line-up of talent including the likes of Mark Tuckey (for a second year) and the teams behind Kip & Co and Norsu Interiors…just to name a few.
For those who don't know, Feast Watson specialise in premium wood finishes, so the furniture "re-loves" must center around just that; wood. This makes for a refreshing departure from plain old paint, and provides a fun opportunity to get extra creative.
So, here's my glorious starting point…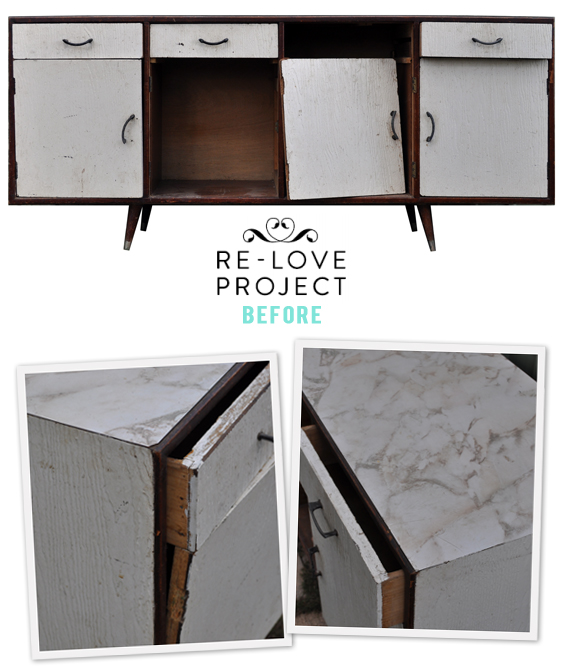 Don't ask me what I was thinking.
I took a bit of a risk buying this big retro buffet "sight unseen" for just $5. Yep, $5!
Turns out my risk wasn't particularly well calculated! Or perhaps it was just a little rose-tinted.
You see, I already had a plan in mind for what I wanted to do for this year's project (it's something a little more conventional than my previous refurbs), and this buffet seemed to fit the bill perfectly.
Only thing is, it has one or two more, er, 'flaws' than I initially imagined.
That's okay though. In fact, it's kind of exciting. I have a thinking cap and a decent pair of hands I plan to put to good use.
You with me?
Keep your fingers, and toes, crossed then. Who knows how this thing will end!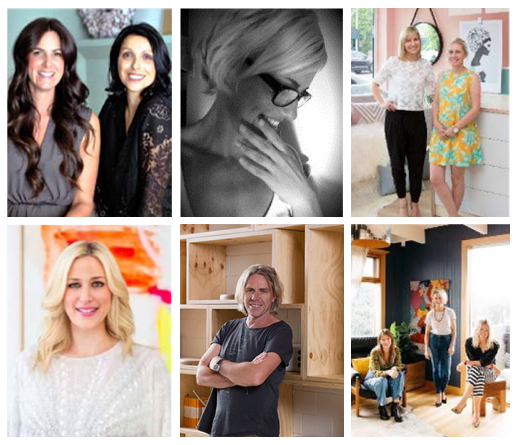 Be sure to follow along with all the other amazing designers involved!
The Design Hunter | Simone Barter | Norsu Interiors
Aimee Tarulli | Mark Tuckey | Kip & Co
You can also keep up-to-date with the latest in everyone's projects directly through Feast Watson's accounts on Instagram or Pinterest.