Needless to say I didn't meet the "end of next week" deadline.
Still, things are on track to be completed super soon!
Of course, I've only been sharing little snippets here and there, as I haven't had the time to compile any full-on blog posts yet (plus I don't want to give too much away!), though things are pretty much done now. Just need to finish-off a few DIY projects, then tweak the styling and cleaning, before I can take all of the proper after shots and reveal the completed house – yay!
Until then though, here's some of what's been happening over the past week or so…
I've found a few more budget-friendly pieces including this cute coffee table on Marketplace for $50.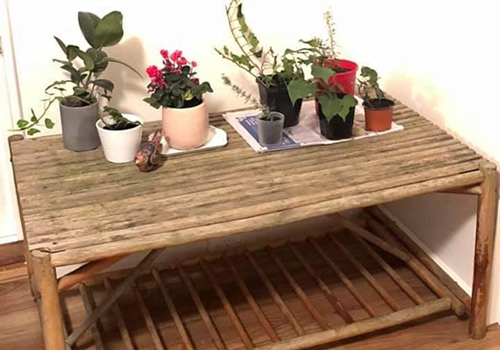 It's quite rough and rustic so I think I'll just pressure wash it then nourish it with a tinted oil.
I also scored this large solid timber dining table (which I'll be using outside on the covered deck) for $50 from Gumtree.
It was a bit orange and glossy (which doesn't suit anything in the house) so I've since sanded the top back to raw and am planning on painting the legs – probably Duck Egg.
I was going to build a coffee table just like the one below so when it popped up on Marketplace for only $40 I jumped straight on it!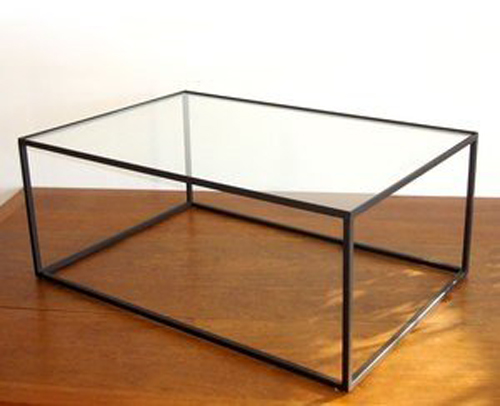 This isn't my exact one (I didn't save the original pic) though it's similar – mine is just a bit more chunky and not quite so refined.
Still on a last minute hunt for a pair of bedside tables for one of the bedrooms and a few occasional tables for the living areas. Argh! Am thinking Kmart might need to come to my rescue for these!
In other news there's been a heap of DIY going down. Here's just a small sample…
The eight Chippendale chairs have been painted white.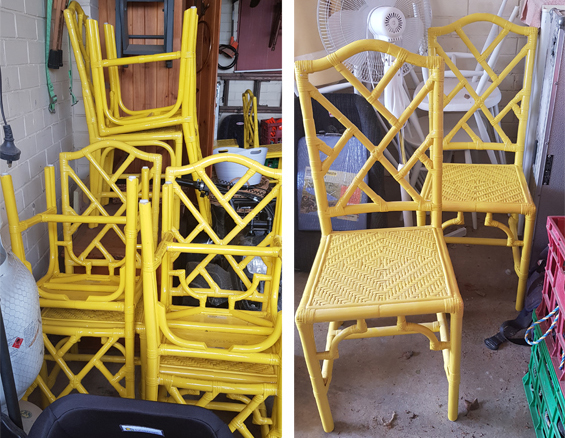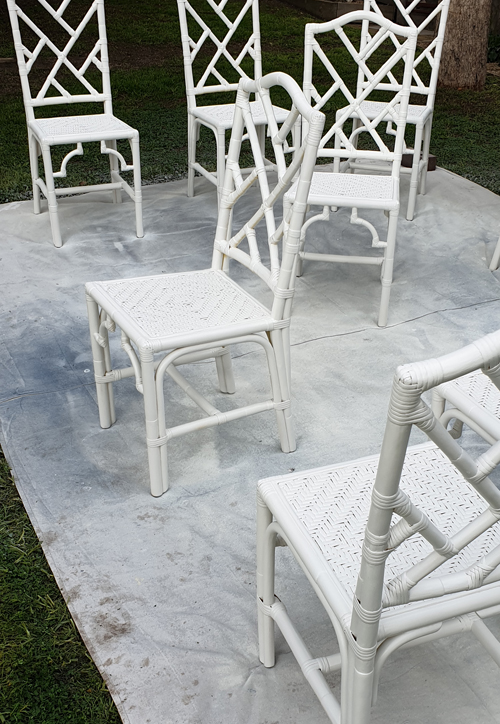 The free pine bed has been mummified with sisal rope.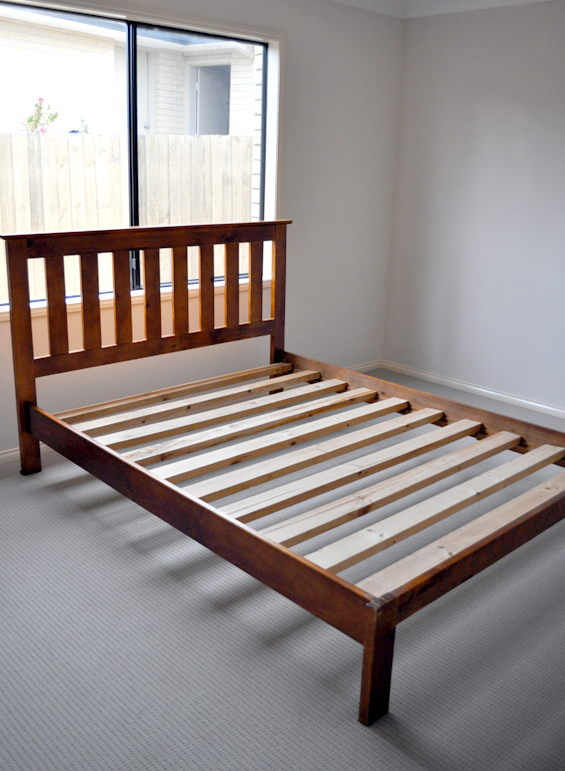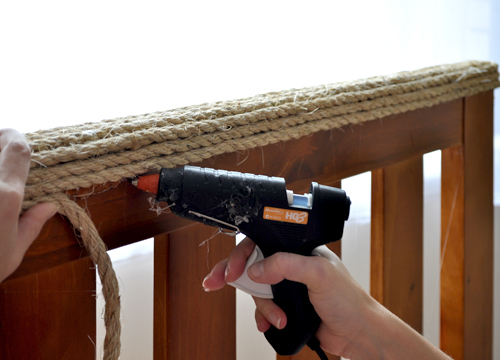 Only took three times more rope and thirty-three times more hours than I anticipated!
The cube bedsides have been painted green and I've started adding the brass corners I got from D. Lawless Hardware.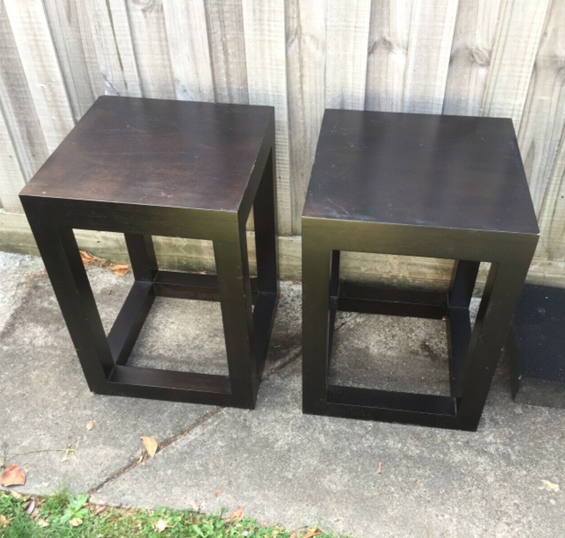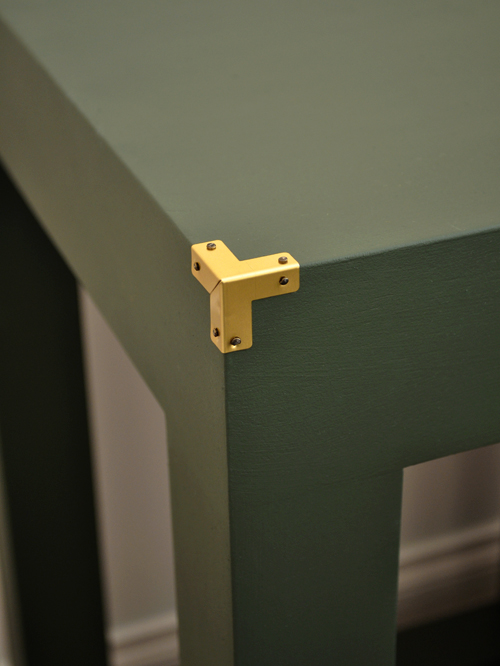 I've extended and slip-covered the head of the basic white bed which was already at the house.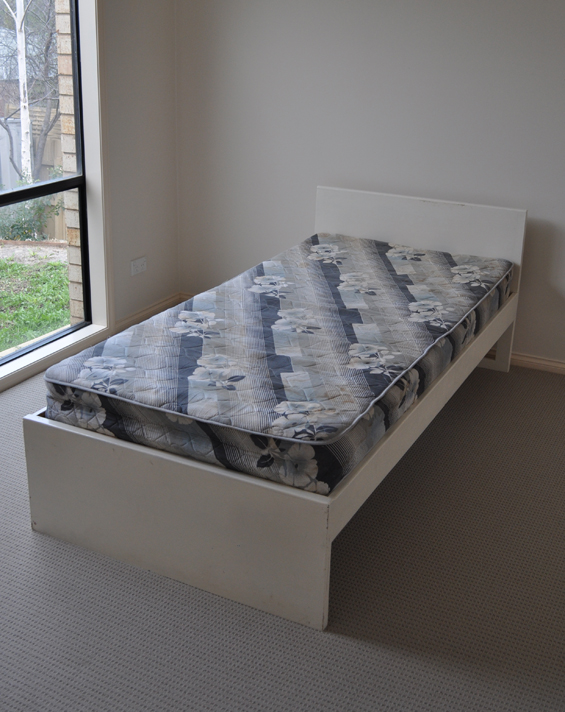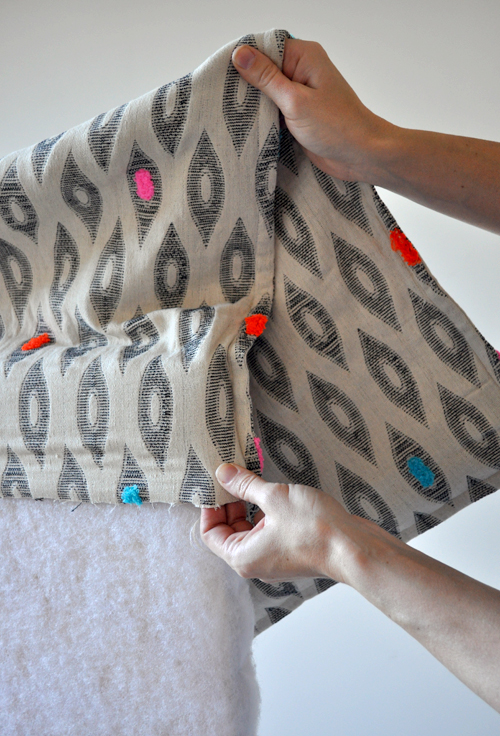 How gorgeous is this fun boho fabric I found at Spotlight? Especially love the way it speaks to the entry wallpaper.
And the base of this bed got a fresh coat of green paint too (lucky I bought so many green sample pots trying to get the colour of the entry console table just right – LOL!).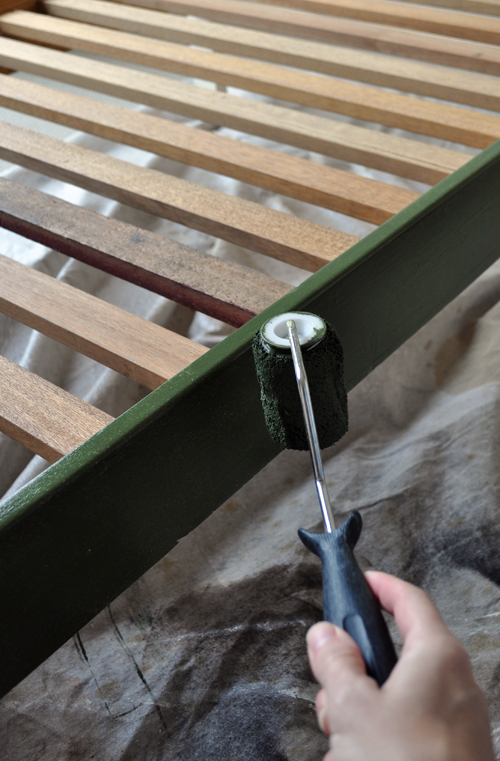 I've also made a new bedhead from scratch using mustard-gold fabric from Spotlight for the master bedroom!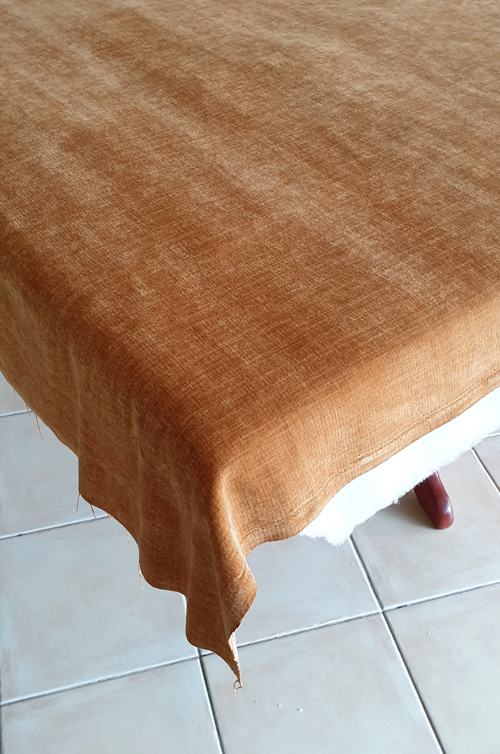 Granted, this "during construction" pic isn't the most flattering though I'm kinda in love with the finished product which I can't wait to reveal!
To compliment it I've added a skirt to the original bed base using a curtain panel from Spotlight.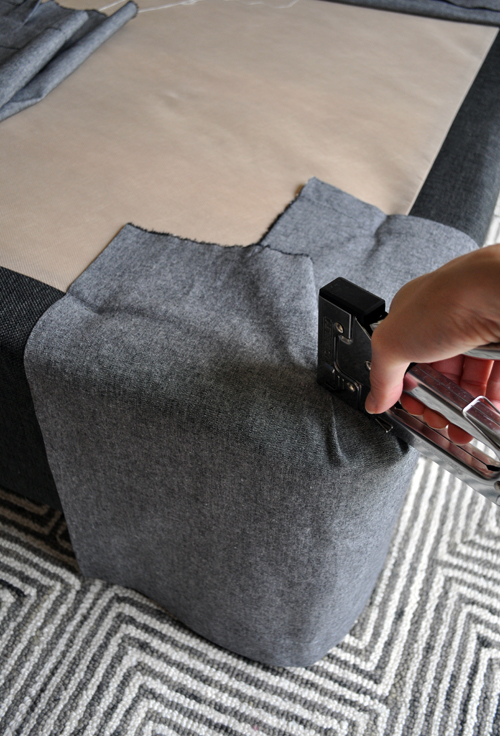 The pleats you can see here will be hidden by the mattress.
Most of the dated flush-mount ceiling lights throughout the house have been replaced with these simple fixtures from Bunnings. The clear glass shades are a nice clean and modern take on the usual white or frosted shades you see with this style of fitting.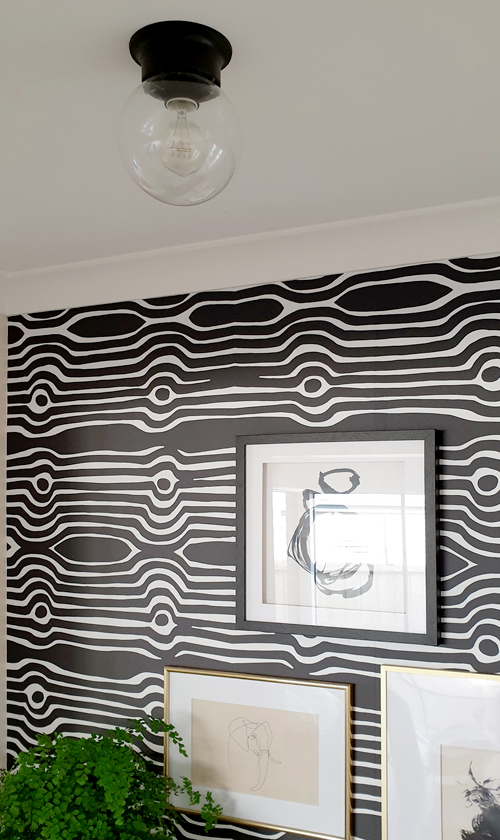 I'm also making a light fitting from this basket from Spotlight.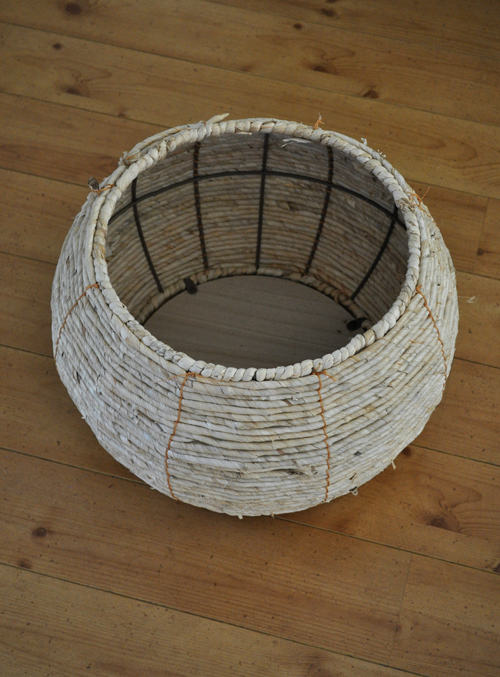 It will probably go in the master bedroom.
And I'm planning on giving this really large fabric shade, which I found for just $6 at a charity store, a "brass" style makeover to go over the dining table.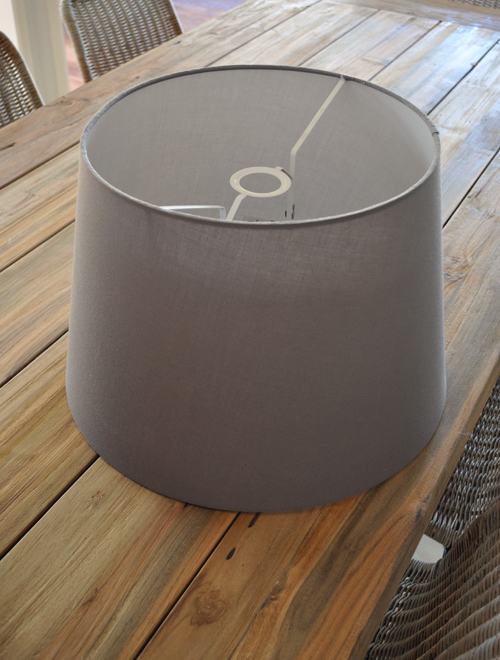 Finally for now, I installed a new long pull to the pantry door to help modernise the overall feel.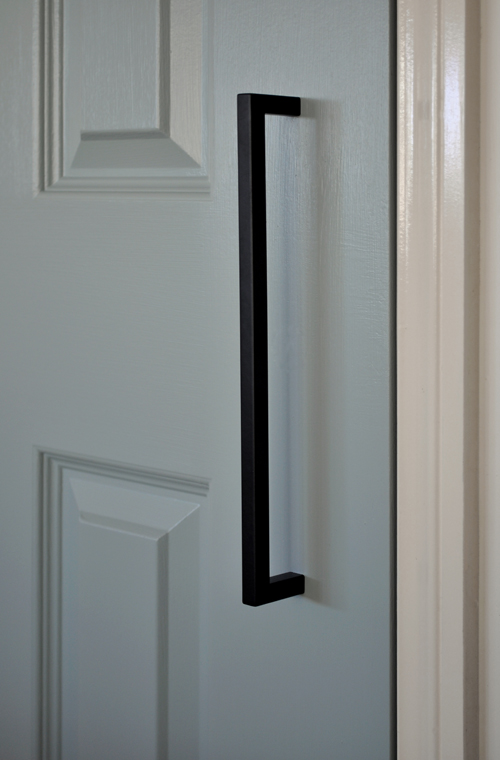 I found it on eBay for just $8.

Clearly these are merely sneak peeks and I'll be sure to share more detailed tutorials once the house is complete…any day now…quite soon…I promise…truly ruly.
Find all of the previous flip house posts HERE.