If you caught my last suite extension update, you might recall reading that I was in wallpaper town trying to decided on something for the bathroom.
As mentioned early on, my parents like simple classic interiors which can stand the test of time, so injecting a bit of whimsy and interest through changeable elements (such as removable wallpaper) was on our radar from the start. In fact, we specifically chose not to tile the bathroom floor-to-ceiling to give us some wall space to play with.
To begin with I was envisioning a large-scale floral in here.
Something bold and moody…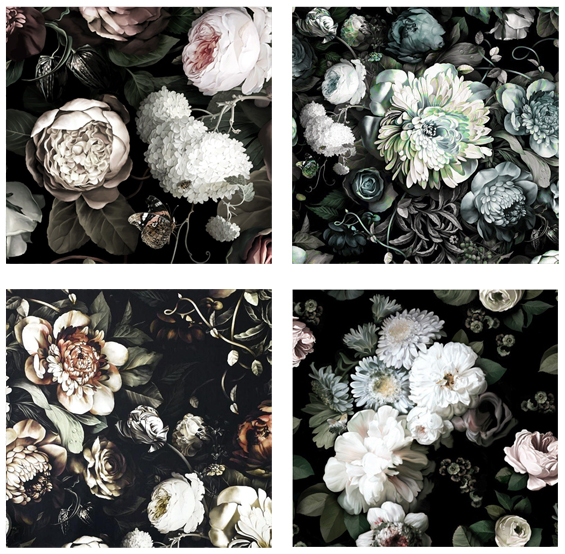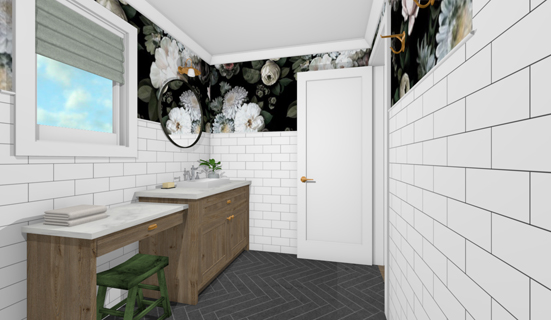 Or something simple and understated…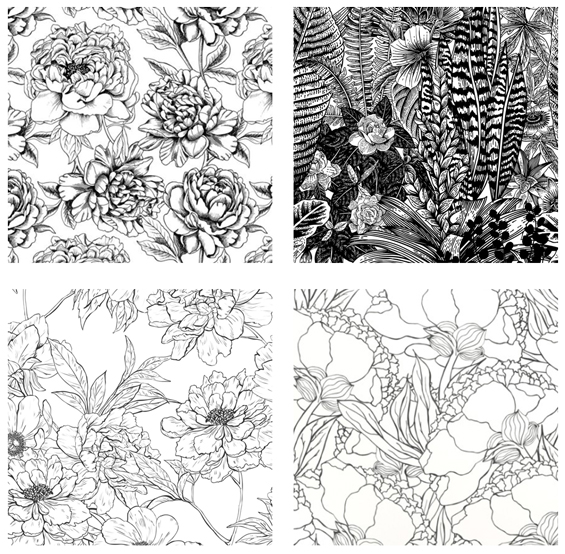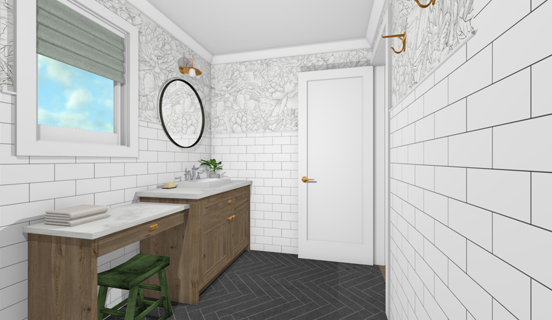 Both very different, yet with their own appeal.
Then, as happens, once I began researching actual products, a few more ideas crept in.
What about something green and botanical…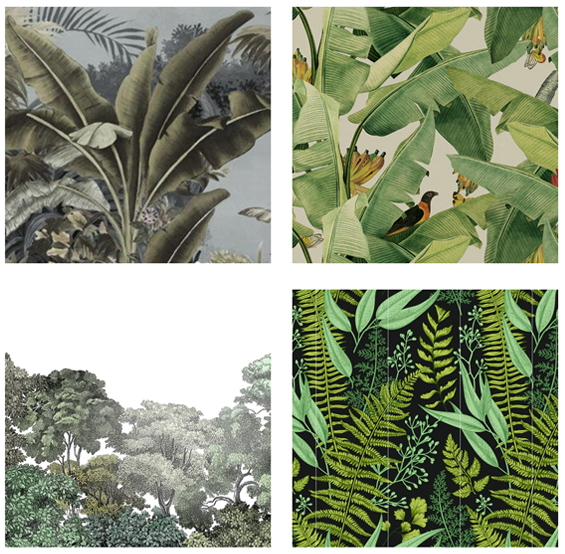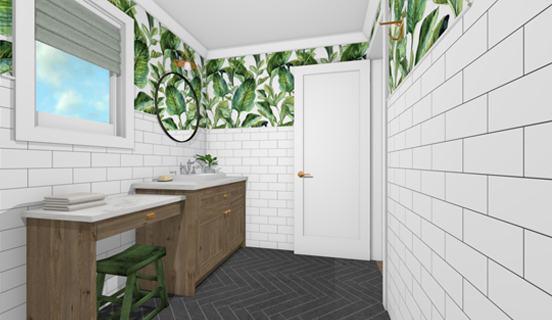 Or, something totally different, like a vintage landscape mural…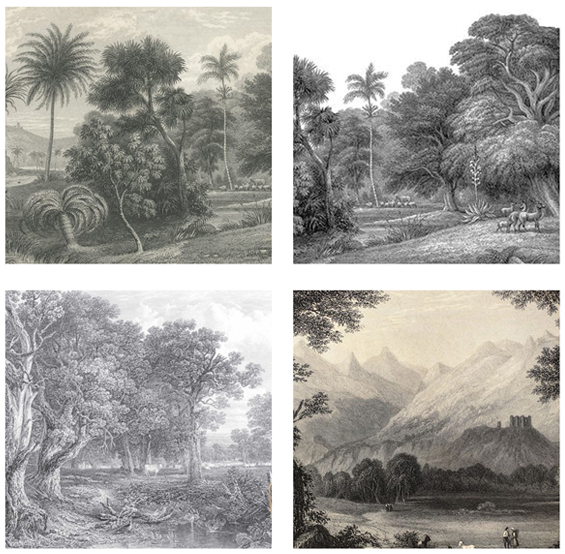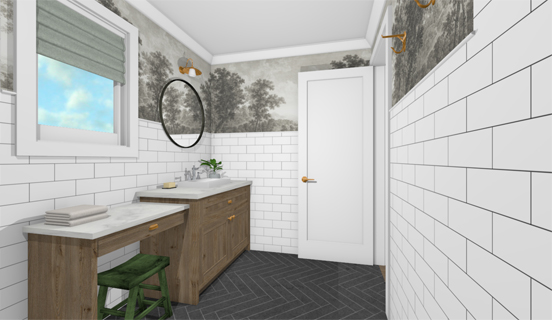 Of course, these four general "styles" are only the tip of the iceberg when it comes to wallpaper. And, even among just these basic options, the amount of choice is still totally overwhelming!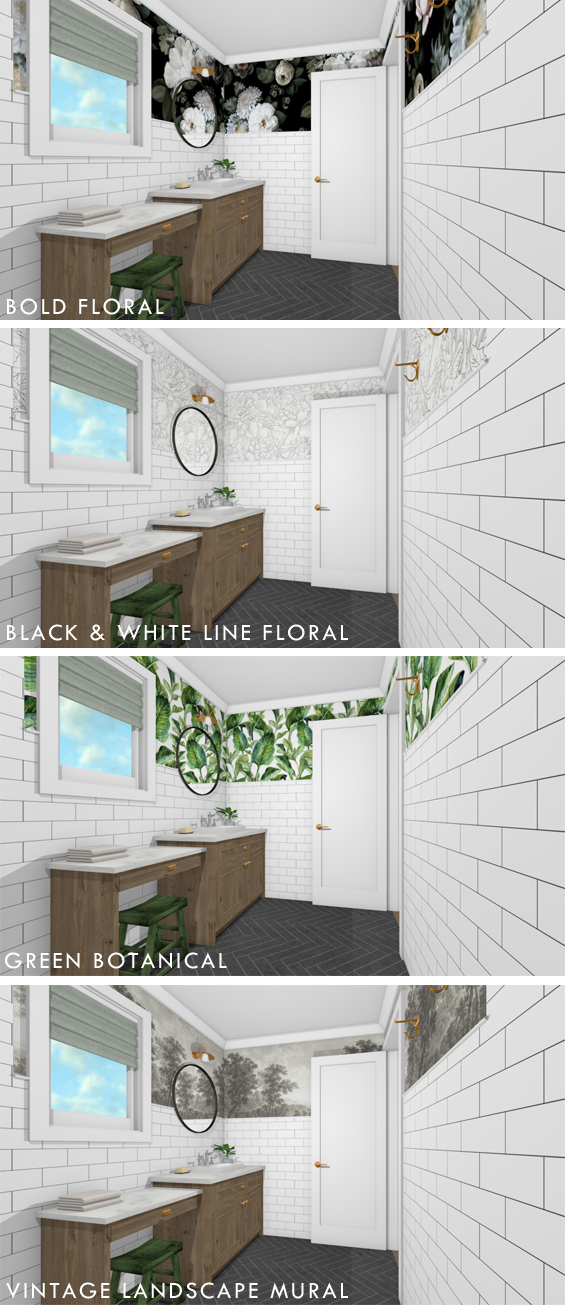 It's at this point where you can become completely paralysed by indecision.
However, there comes a time when enough is enough already! You've got to acknowledge that any number of options could work equally as well, and realise that it's not something you're bound to for the rest of your life, and remember that it's just decorating after all.
So, with that in mind, we've decided to throw caution to the wind and opt for the vintage landscape mural!
I'm well aware this is unlikely to be the favourite choice, however I need to stop worrying about what everyone else might think. I've adored this look for years and years, and my parents are keen to go with it, so it's happening. I'm a little bit excited!
Before we settled on this choice, I knew it wasn't going to be easy to find an appropriate "off-the-shelf" wallpaper. Despite the fact they are generally super expensive, wallpaper murals are, well, often just that, murals. Unlike regular wallpaper which repeats, most murals are an individual image designed to create a singular feature, usually over the span of one large wall. Yet, here we have three narrow half walls. Although there are some options out there, the choice is pretty limited, plus I had an idea brewing…
Based on my research, most of the vintage murals being offered by wallpaper companies are reproductions of genuine antique artworks (etchings in my case). And, if you know where to look, you can find these images, along with many, many, many more, available online as large-scale digital downloads…for free!
Yes people! Free!
Then, if you're somewhat handy with digital design, there are ways you can edit these images to make your very own custom wallpaper files!
Now, I'm not gonna lie, when it comes to vintage artwork online there are seemingly endless options out there and if you're not careful you could find yourself looking for months. Again, this is when it pays to remember my aforementioned points – it's just decorating, it's not forever, nice is enough.
To begin with, I had a few basic criteria to help narrow things down…I wanted something that was preferably in landscape orientation, had a decent amount of sky in it, and could be blended into a repeatable pattern without too much trouble (more on that below).
Initially I was after an Australian landscape, possibly even something local, to bring meaning and context to the wallpaper, and whilst I did find several etchings, none were quite right for my purpose.
So, rather than spend my life endlessly searching for that perfect (possibly illusive) image, I decided to cut my losses and focus purely on aesthetics.
Which opened up a heap of options!
And after playing around with a few possibilities we eventually settled on this antique artwork…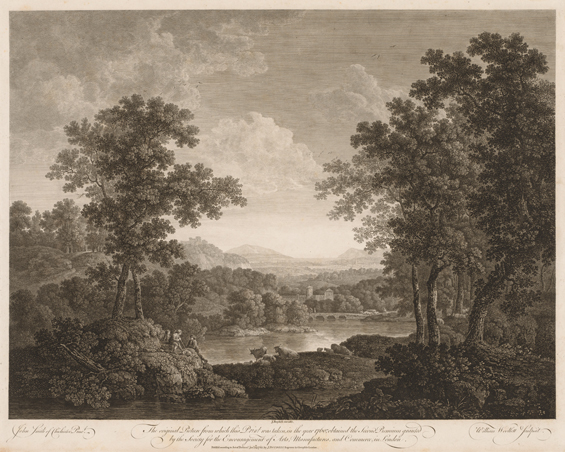 Landscape Etching by William Woollett (1760)
Of course, selecting the image is only the first part of the process.
It then needs to be edited as required. I'm still yet to completely customise my image however will need to re-size and re-scale it, plus do some general enhancing and adjusting. The great thing about creating your own file is having the ability to tailor it as desired. I can play with colour, tone, contrast, and so on, until I'm happy. Which is pretty cool.
The more complex editing step is making the image repeatable.
You might wonder why this is necessary. I mean, couldn't I just blow it right up, crop it to fit, then stretch it all the way around the room?
Well, technically, yes, though it would be far from ideal.
You can't overly enlarge an image without majorly depleting the quality, plus in this case it would be so harshly cropped that only a small snippet of the overall artwork would remain (because the aspect ratio of the image and the walls is so different). It would end up looking something like this…

In all honesty, I actually quite like this because it's a bit abstract and quirky, though in reality the quality would be noticeably poor and the room would have obvious large blocky patches (light skies/dark trees) rather than an over-arching continuity.
You might also wonder why I don't just place the individual image on each wall and ignore the fact it doesn't wrap around.
I could do this too but having the artwork abruptly end at each corner would look pretty clumsy and make-shift. Not having a seamless look would forever annoy me.
So, repeating the image is the only decent option in my case (if you have a wall with a similar aspect ratio to the image you're using, creating a repeat is probably unnecessary). Although it does take a bit of work, time and skill, it's pretty achievable using an editing program.
Here's my effort…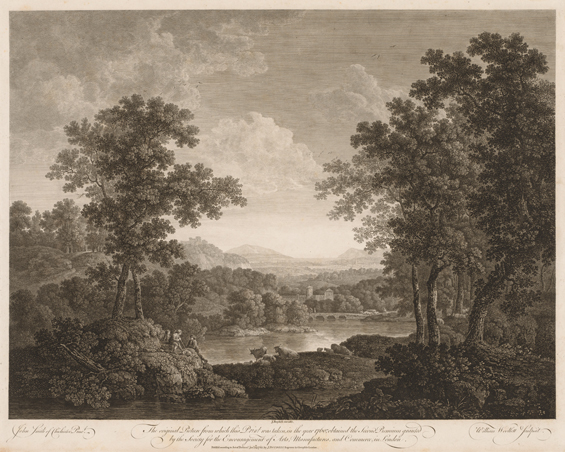 ORIGINAL IMAGE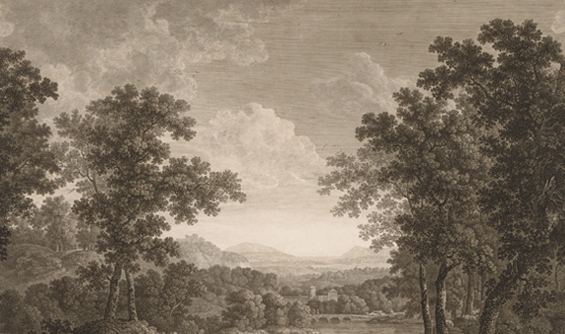 EDITED IMAGE WITH REPEAT (PLUS CROPPING)
Notice the 'new' trees on the left. These blend with the original trees on the right to create a seamless look when repeated.

REPEAT PATTERN
Granted, it doesn't look great when viewed small-scale like this, though in the context of a whole room where the image is over-size and you don't actually view each wall at the same time, it works really well.
Having never done anything quite like this before, I must admit, I was quietly impressed with myself. Especially when I asked hubby to pick the join and he didn't have a clue!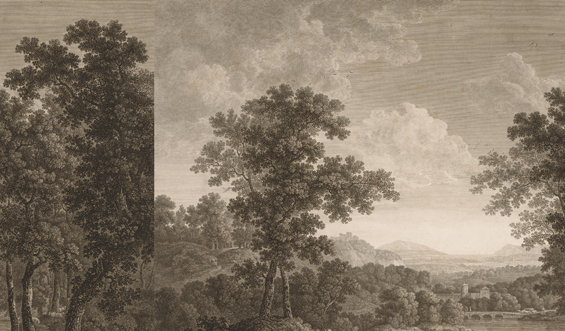 INITIAL SPLIT
The noticeable seam is where the true image starts and ends as can be seen in the original artwork above.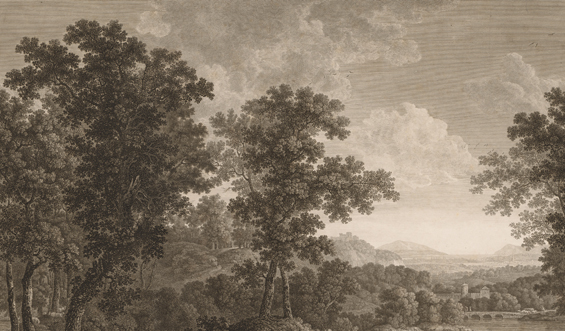 EDITED REPEAT
I've "cut and pasted" choice areas of the existing image to make the seam blend in.
I can elaborate on the process if anyone is interested, though basically I used Photoshop to split the image then I did some artistic "cutting and pasting" until you could no longer tell where the seam was. I don't want to say it was fun, because how boring does that make me? But it kinda was, plus rewarding.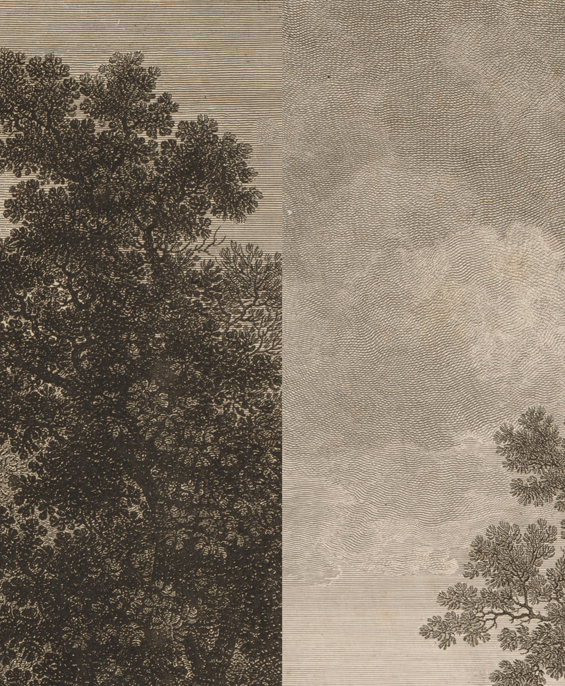 INITIAL SPLIT CLOSE-UP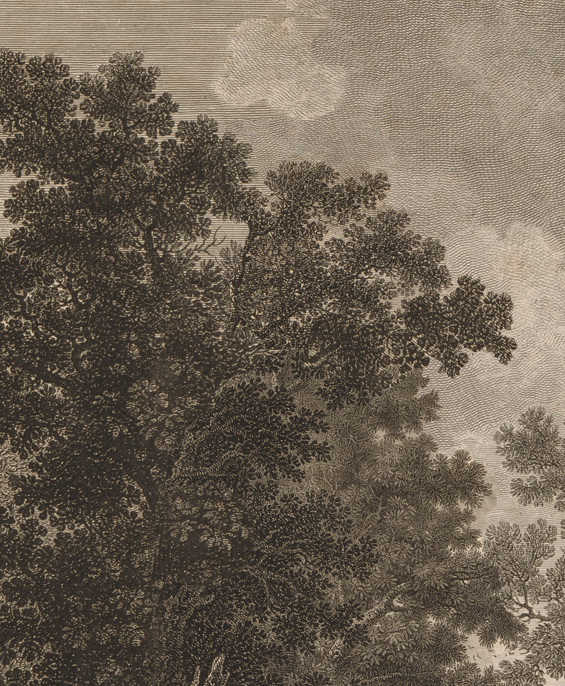 EDITED REPEAT CLOSE-UP
So it's nearly ready to go! As already mentioned, just need to finish editing it then look into which company I should choose to produce it for me. As much as I'd love to be able to DIY the actual product, I don't exactly have the capacity to manufacture my own wallpaper! And unfortunately I'm not holding my breath about it being super cheap – as most custom wallpaper can be a little pricey. Still, I'll do my best to find an affordable option, and will remember to appreciate the fact this method still gives me ultimate control over the final image.
Can't wait until it's up on the walls!

As an exciting extra, I'm rapt to share that I've decided to optimise some of my favourite vintage landscape finds and share them as free downloads!
I'll include a few seamless options if anyone needs a repeating wallpaper, and will also offer some which can be used as regular murals or large-scale wall art (which you can frame or create wall charts with, and so on).
Stay tuned for them!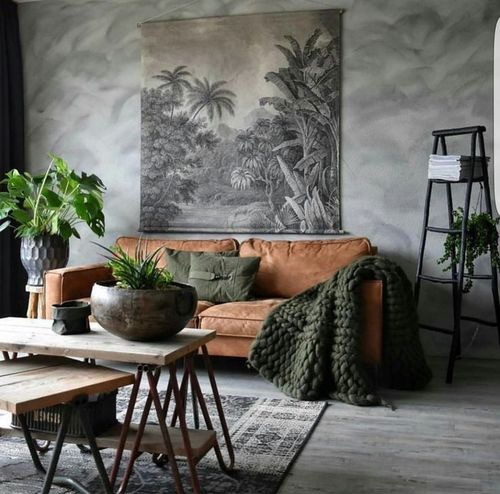 Catch up on all of the other suite extension posts HERE.