Did you guys think I'd forgotten about these?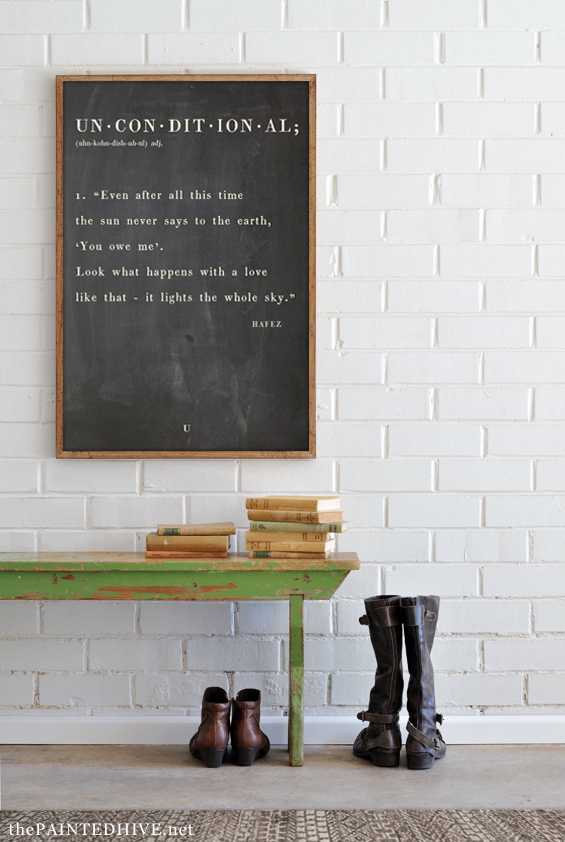 'Course not!
On the contrary, I've actually been working away (granted, in my "sloth/snail fusion" kinda manner) on this new round of free printable quote art since I published my original post.
Speaking of my original post, did you catch the update?
In case you missed it, the general gist is…after sharing my book page style quotes I learned that the design I was reproducing actually originated with a small business (I initially believed it was merely part of the prevailing typography sign trend). So, even though book page style quote art is everywhere now, with that new knowledge I no longer felt comfortable offering any further near exact replicas.
Yes, it's disappointing, though it's also the right thing to do. So sorry to those of you who were looking forward to more :(
However, given the great response I did receive to my original post, I was still super keen to help you guys out by offering further signs. So, rather than concede I decided to see that little set-back as nothing more than a creative opportunity in disguise!
I now have a few new designs of my very own on the go which I'll continue to share over the coming weeks and months, starting today with this dictionary inspired quote art which gives a nod to the canister labels I designed back in 2012!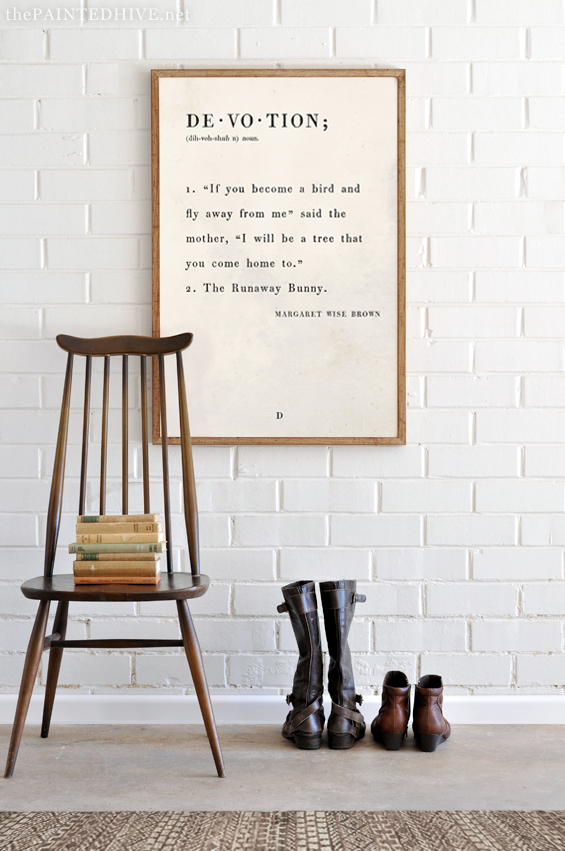 I ummed and ahhed for ages over whether I could pull these off. They are a little more quirky and unusual than the book page style quotes. They were also much more difficult to come up with! Do you know how hard it is to try to capture the essence of a quote using a single word?
I first researched the context and implied meaning of each quote (where possible) then tried to choose the "prettiest" synonym of the most appropriate word. Of course, quote meanings can be very personal, subjective and even ambiguous so I did need to take some liberty with my interpretations. I'm sure some of you might have chosen very different words though I hope what I came up with resonates for the most part.
In this bundle I'm offering 18 free printables in total. Yes, people…18!
There are three different quotes available in three different colourways (chalkboard, sepia and off-white) AND in both landscape and portrait orientations!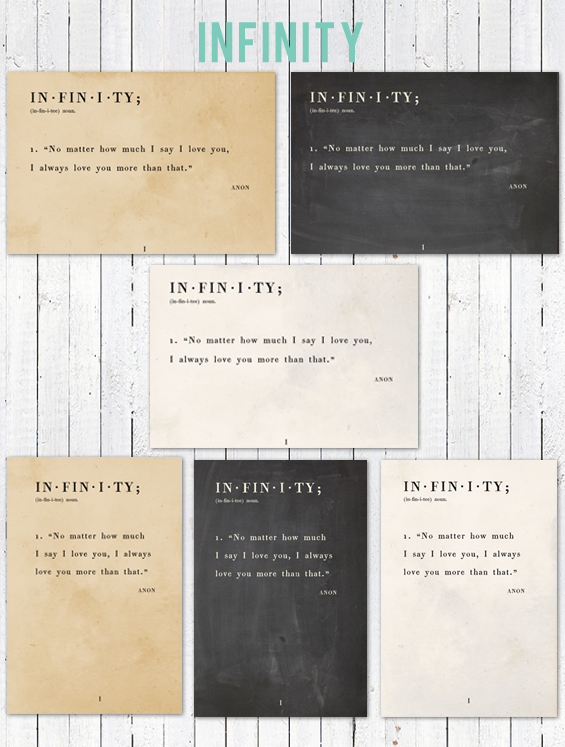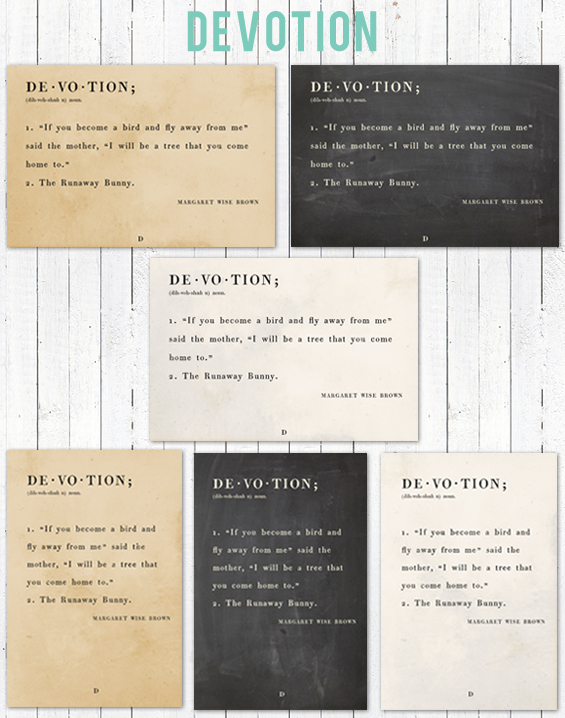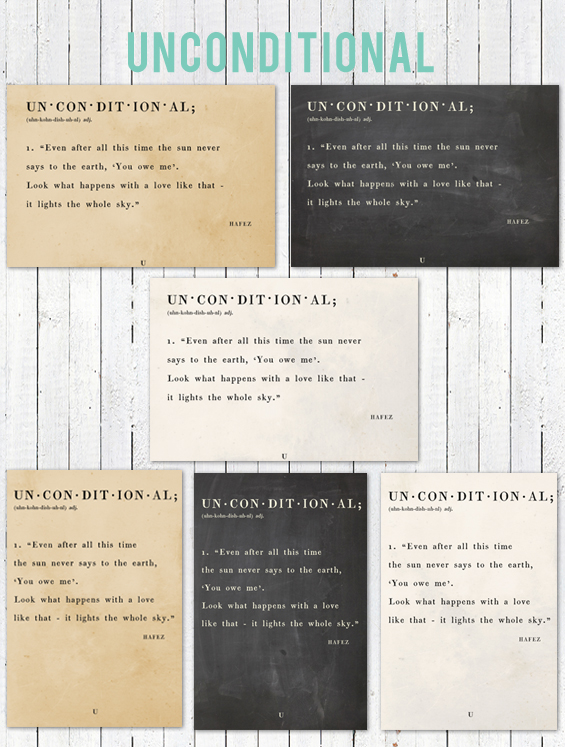 As per my book page quotes, these are all excellent quality, high resolution, large-scale images designed to fit standard large (60cm x 90cm/24″ x 36″) poster frames. For your convenience, I'm also offering them in both PDF and JPG formats.

Some of these quotes were selected from those shared in the comments section of my original post – thanks so much to everyone who took the time to divulge their favourite quote! I'll keep referring back as I create fresh quote art so if your suggestion wasn't featured this time around it may still be used in future designs.
If you have a quote you'd like to see featured, please share it in the comments below.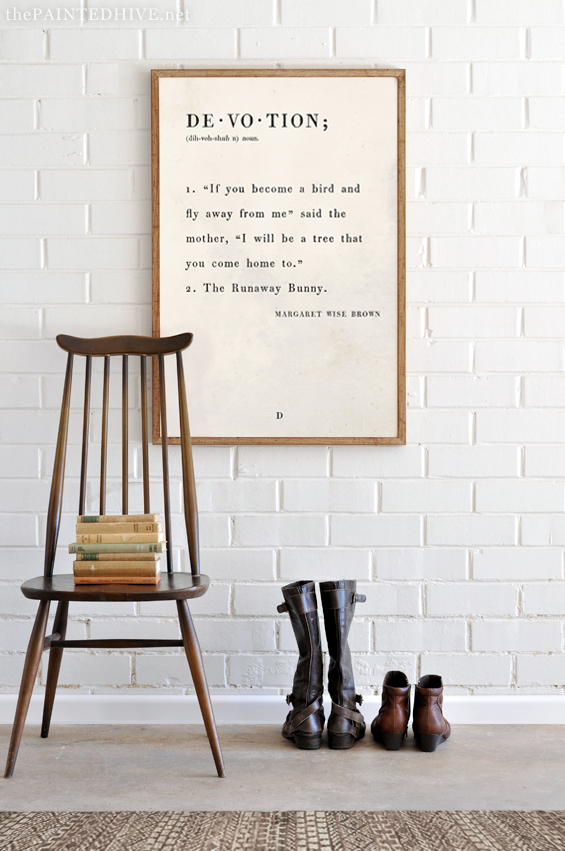 I hope they bring your walls joy!

For further information about printing or framing these images please refer to my original post. And, as always, if you have trouble or are unsure of anything, feel free to ask.
If you'd like to save this project for later, please feel free to pin the below image.

Free for personal, non-commercial use only.
Reproduction, republication or redistribution in any form is forbidden.
WANT MORE? CHECK OUT SOME OF MY OTHER POSTS