Thanks so much for all the lovely comments about the room makeover at my parent's house.
Before I share all of the source and project info, I wanted to chime in with a quick post about one of the most mentioned elements – the "new" grey door.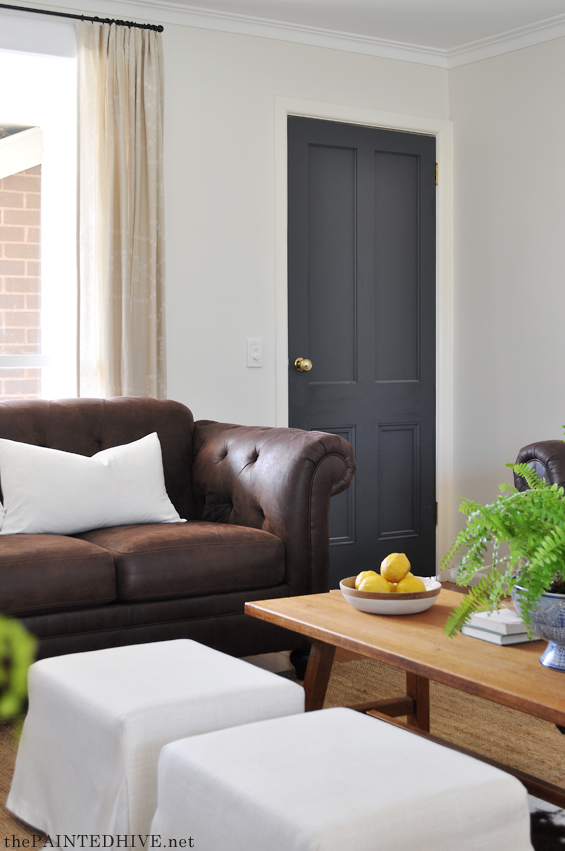 It's one of my favourite things about the space and was a super easy and affordable project.
This is what it used to look like…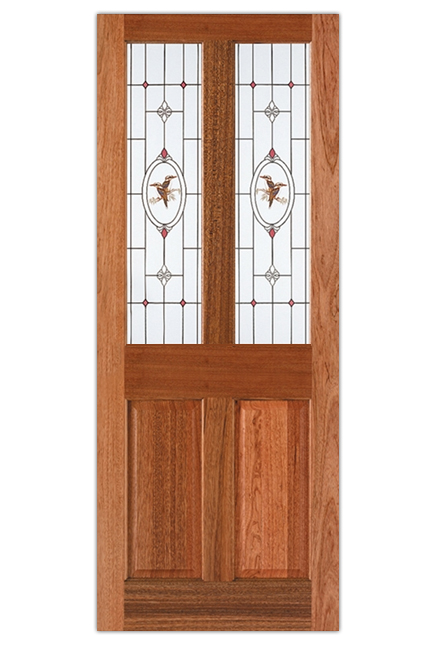 Don't panic people. It's a reproduction glass-pane door from the 1990's and in no way a valuable antique.
Unfortunately I didn't get a great before shot of it in the room though you can glimpse it in the top right corner of the below pic…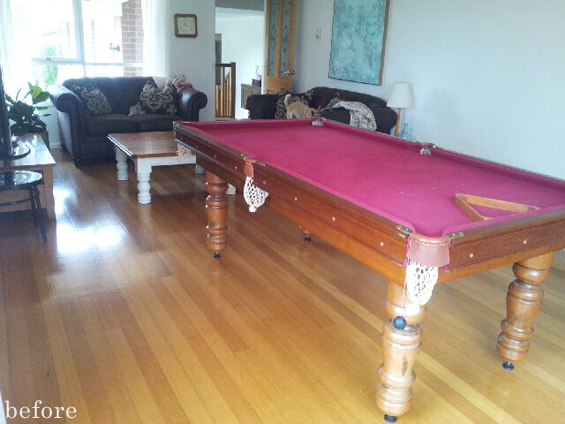 Although it isn't hideous, I knew it wasn't going to work with the new scheme for the space, however replacing it seemed so unnecessary.
Surely there was another way.
Well, it took a bit of persuasion though I eventually convinced mum to simply paint it – glass and all!
We used Dulux Wash & Wear (Matte) in a colour called "Ticking" and gave the entire door three coats after lightly sanding first.
I must admit, I was somewhat skeptical about how the glass might look and wear though it turned out perfectly! You can't tell it's glass at all and the finish has help-up fantastically well over the past twelve months. Not one scratch!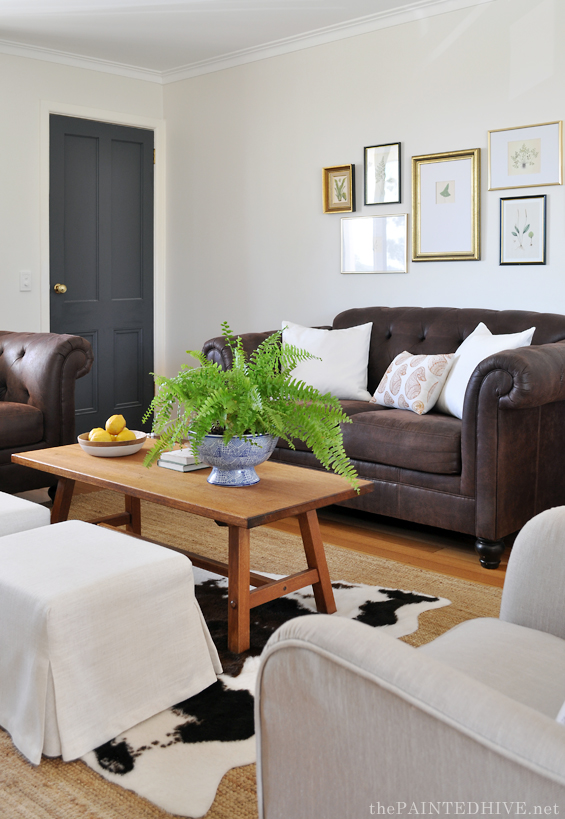 I know some of you are probably worried about the implications of hiding glass behind paint though we're pretty easy going and it hasn't posed a problem for us at all. I guess if you're a "safety-safety" kinda person you could cover the glass with a thin sheet of MDF or plywood prior to painting it.
So, there you go. If you're ever contemplating replacing your dated glass pane doors, save yourself some hassle and cashola by considering the power of paint first!