It's done. Finally!
If I hadn't initially proclaimed it would likely take me forever to finish this room re-do, I might be feeling even more sheepish than I currently do sharing the reveal over a WHOLE YEAR from when it commenced. Yikes!
Am I really that sluggish? Wait, don't answer that.
Anyhoo, I got there in the end and am totally loving this 'new' space!
It's not only the look and feel and function that I adore, though also the fact this transformation has been completed on a super realistic budget incorporating lots of thrifted finds and DIY goodness.
Just to recap, and for anyone new here, this is my parent's open plan living-dining room which we decided to revamp after the burgundy billiard table (see below) was finally sold after having sat in place for more than 20 years! This gave us the opportunity to reclaim the dining zone for its intended purpose and tweak the lounge area.
For the purpose of this reveal post I'll spare you all the whys and hows though if you'd like to learn more, or refresh your memory, you can find all my previous posts about the space here. I've also included a little gallery at the end of this post to make finding a specific project easy.
So, here's what we started with…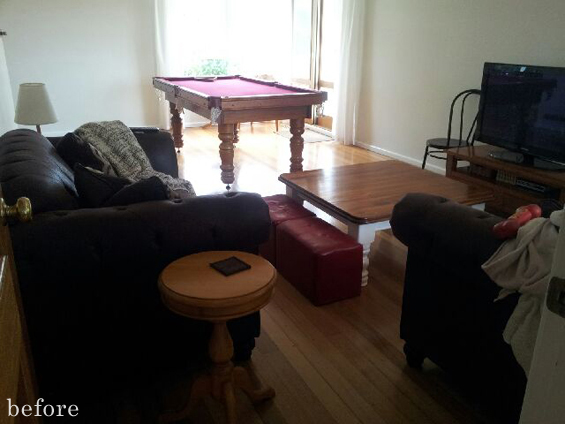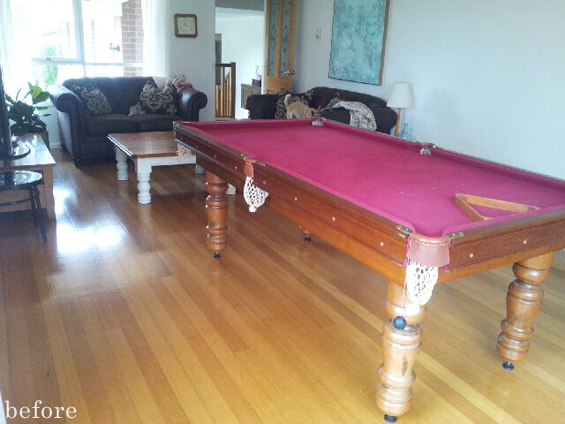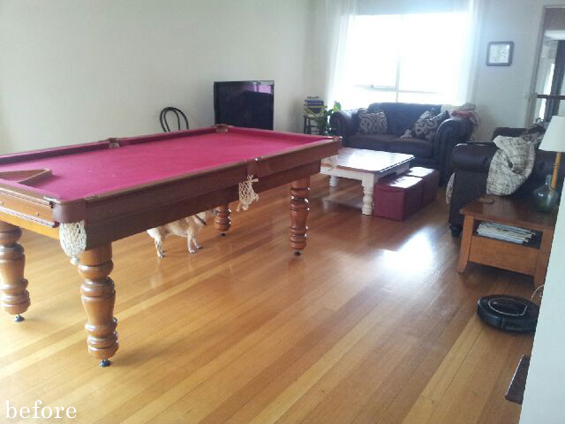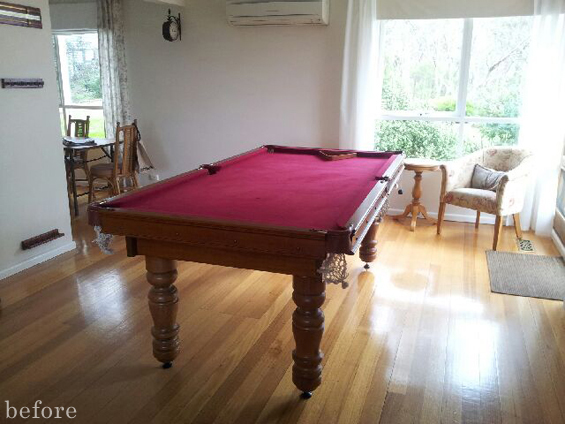 It was dark and heavy and just lacked a fresh and inviting feel.
And here is the room now…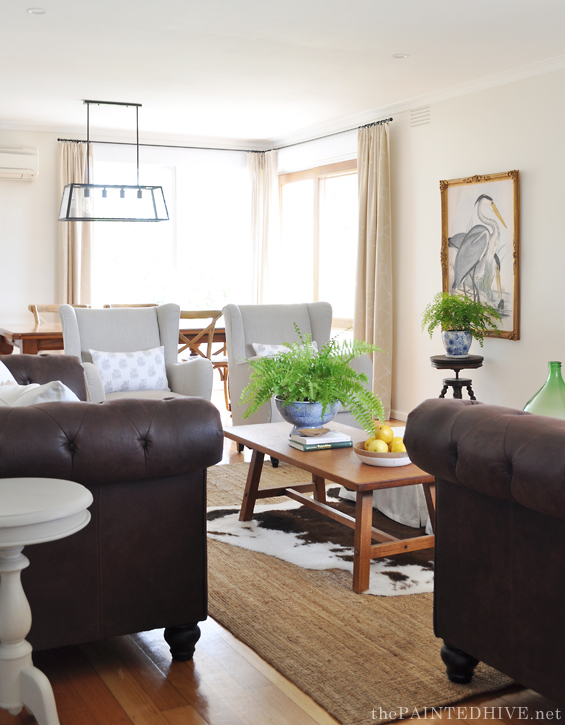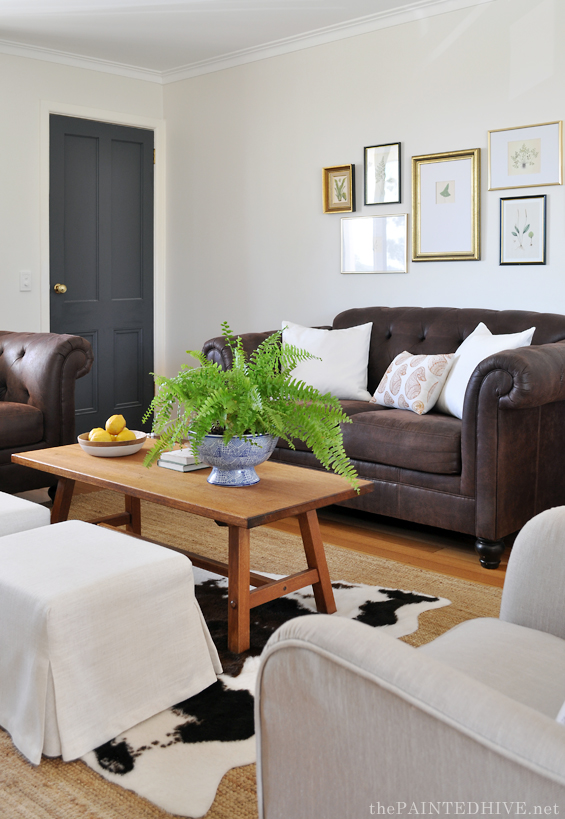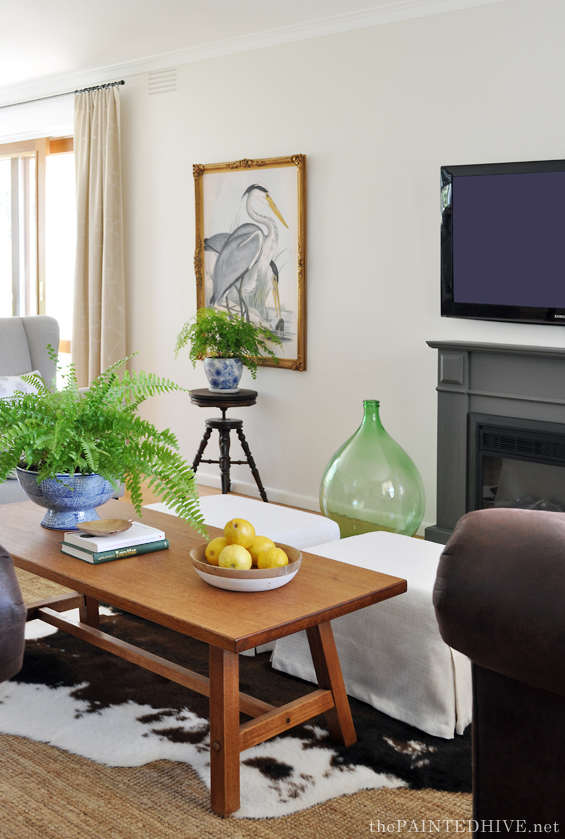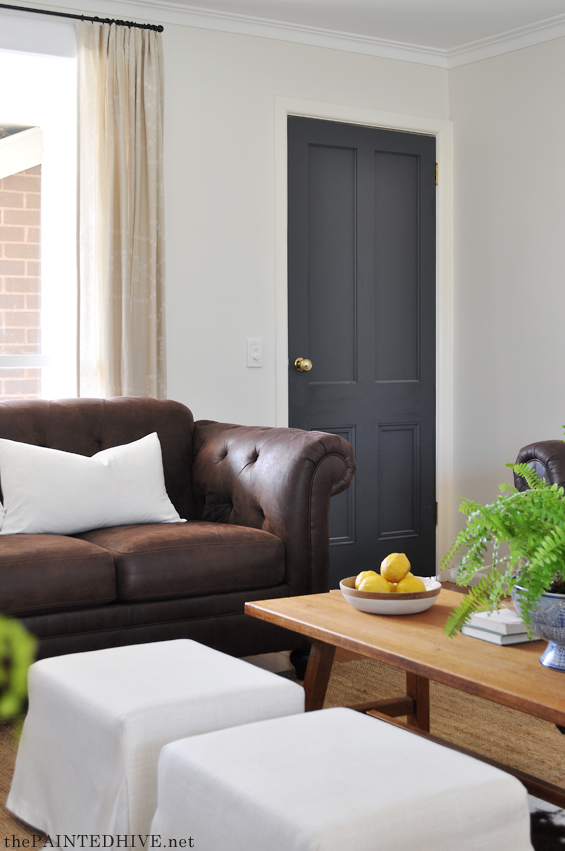 We painted the existing reproduction lead-light door (glass and all!) in this lovely moody grey-blue to tie-in with the fireplace and provide some anchorage.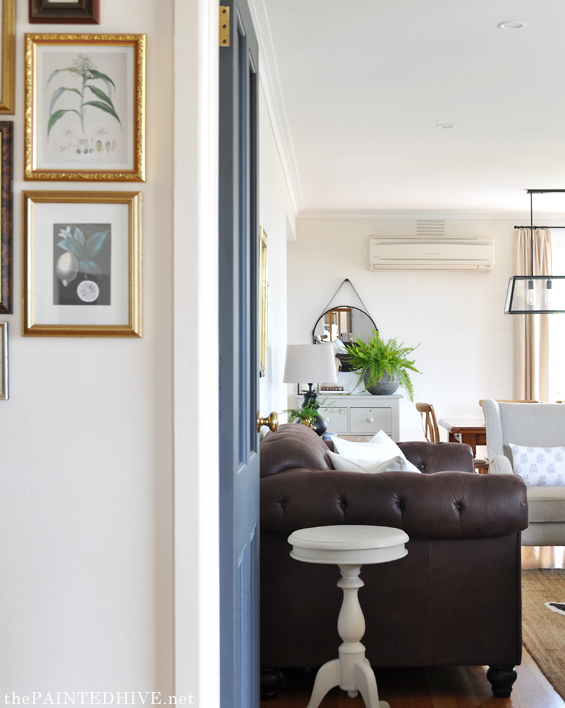 I've zig-zagged the grey from the linen armchairs through the room, from the little occasional table beside the sofa to the dresser on the far wall. Linking colours in this way helps provide a sense of continuity without being too "matchy-matchy". Little touches of blue and white (mum's favorite!) are also scattered here and there to further bolster the feeling of harmony, as are potted plants and clipped greenery, which also breathe life and vibrancy into the space.
Mum already had the eclectic gallery in her entryway. It creates a lovely link with the gilt frames and botanical subject matter in the new grouping above the sofa.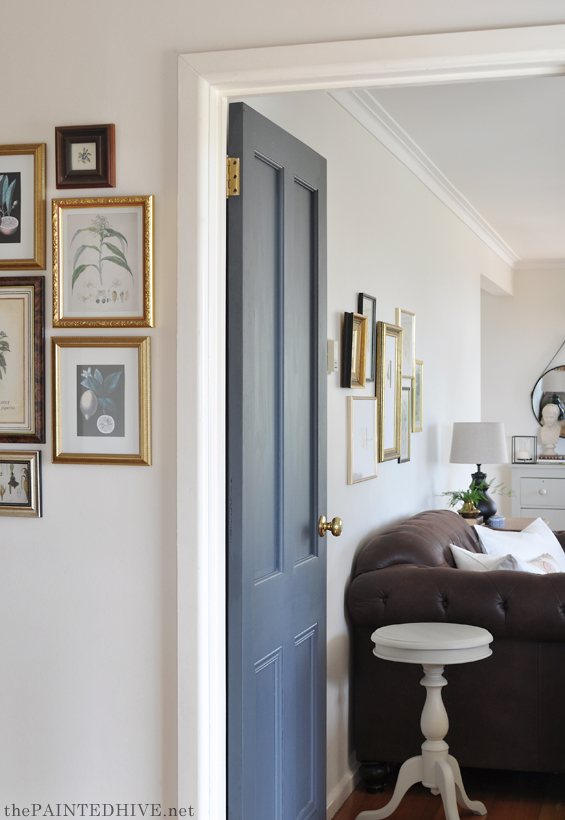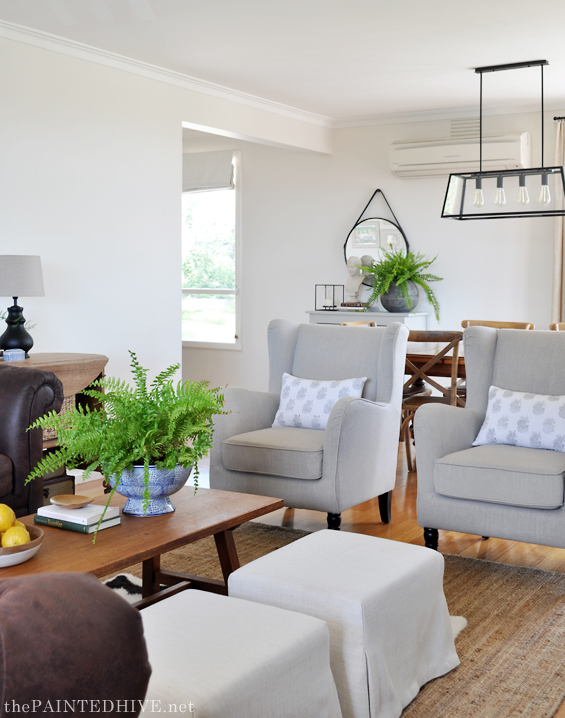 This antique drop-leaf trolley was stripped and left raw. The basket and canvas cases provide storage for DVD's, remote controls and seasonal blankets.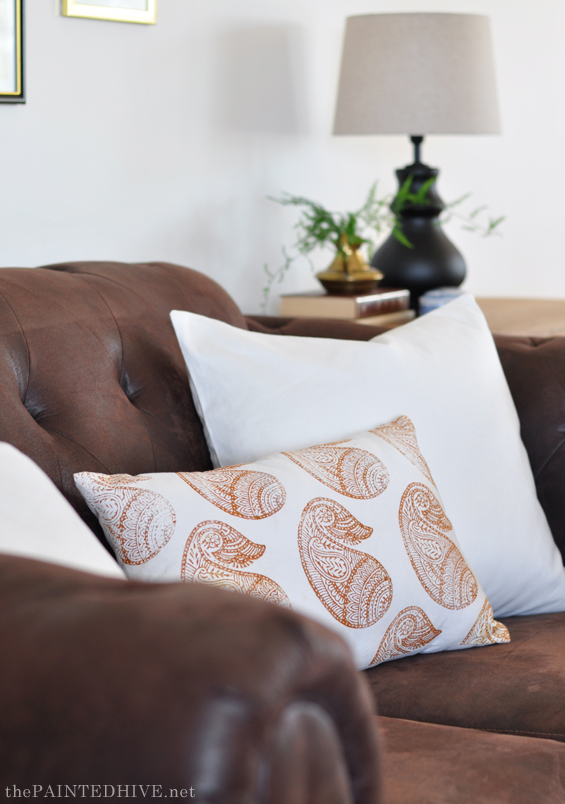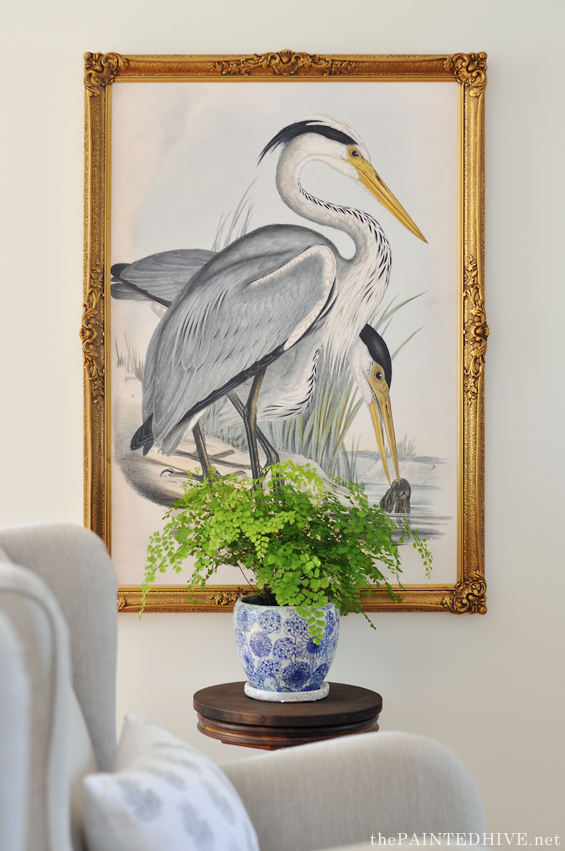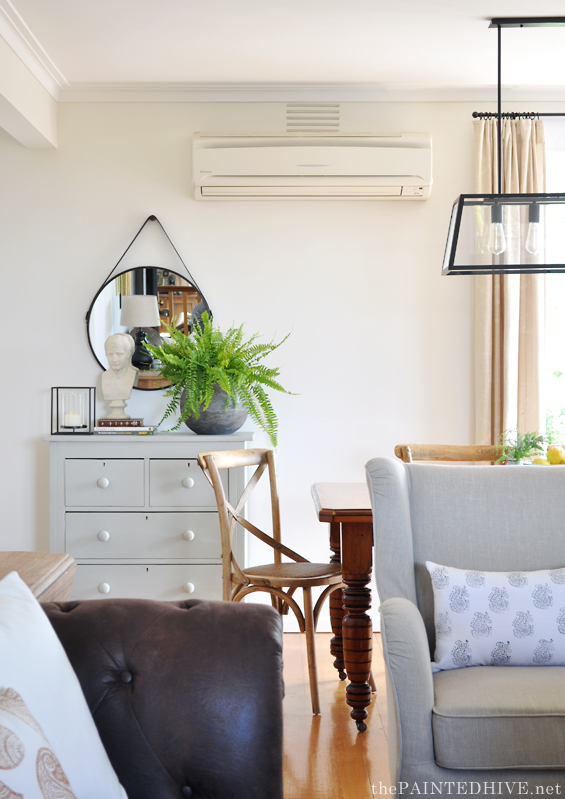 This is one of my favourite pics. Just ignore that hulking air conditioner (a bit of a necessity during summers around here) and focus on the lovely decor. M'kay?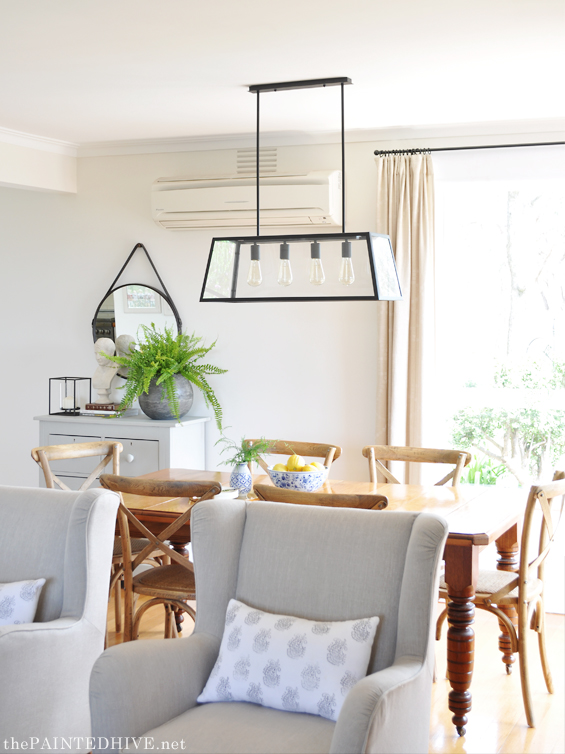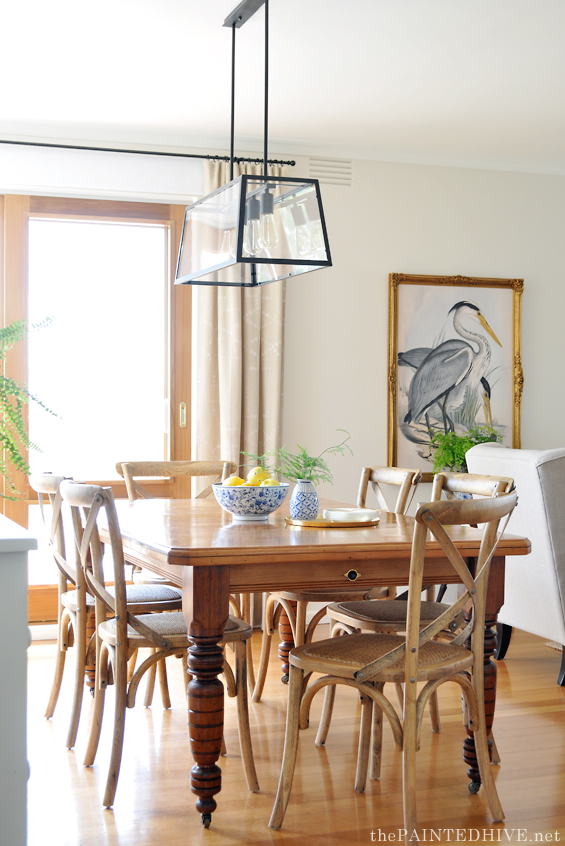 It would have been aesthetically nice to position a rug beneath the dining table to create some distinction between the furniture and timber flooring, though in all seriousness, how practical is a rug beneath a dining table anyways? If you can get away with one, you're doing heaps better than us! :)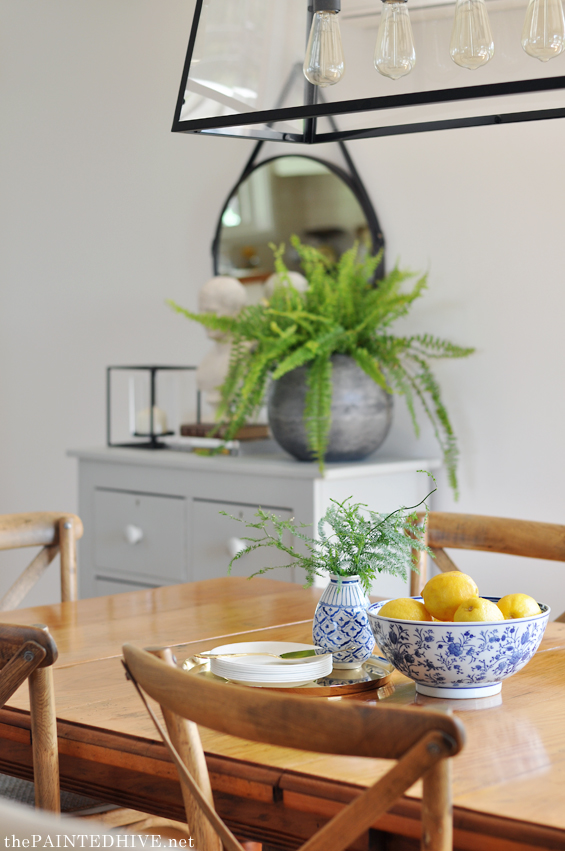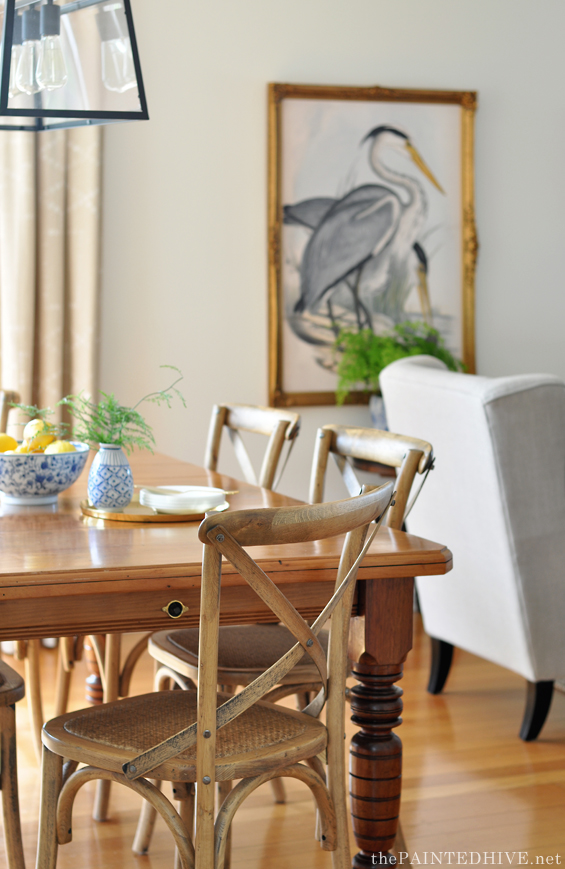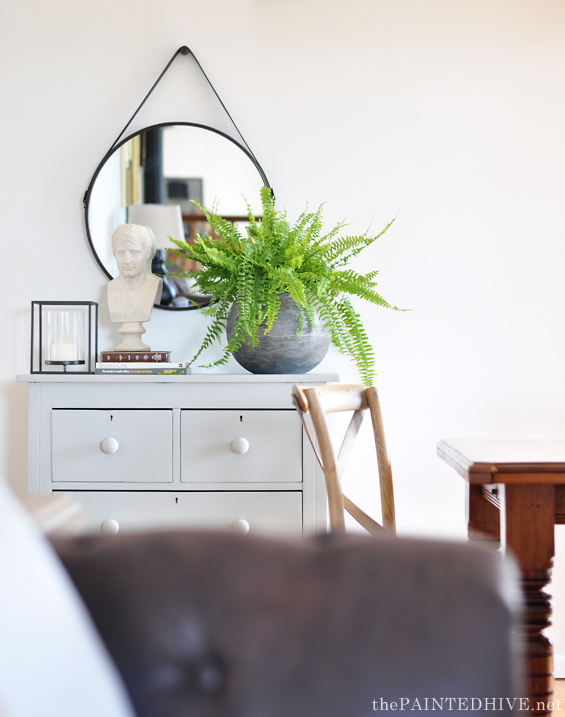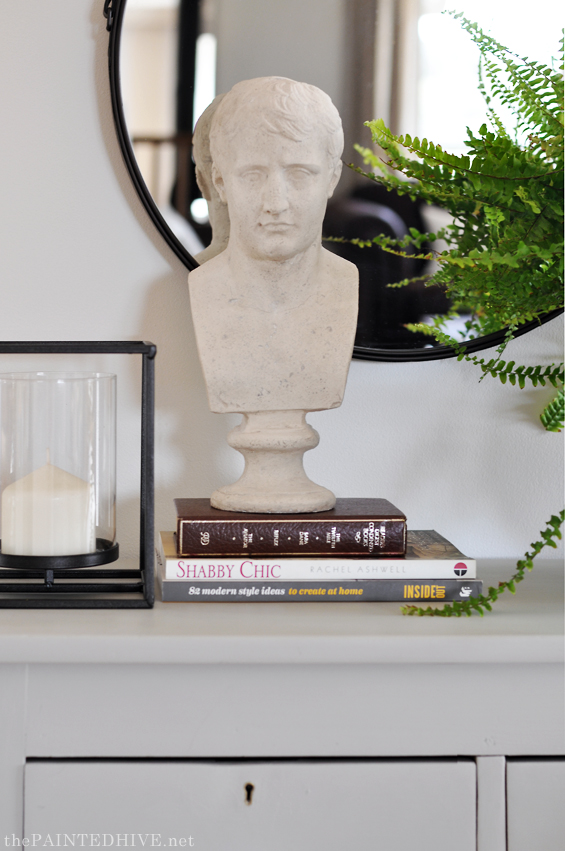 This lovely bust is my new best friend. I've wanted one for ages and absolutely love him!
If you've been following along with this room re-do, you might now realise that we haven't actually done much to the "bones" of the room. Aside from the new lighting configuration and a fresh lick of paint, it's really just all furniture and decor. Which is totally fine. That's all it needed – plus it's my favourite way to redecorate! You?
I've spoken about most of the elements and projects in my previous posts about the space though there are a few new additions I haven't yet mentioned. To save turning this into an overwhelming monster of a post, I'll be back in a few days to share all the extra details and recap on everything. In the meantime, feel free to ask any questions if you're keen to know about something in-particular :)
Now, just for comparison's sake, here are a few side-by-side before and afters…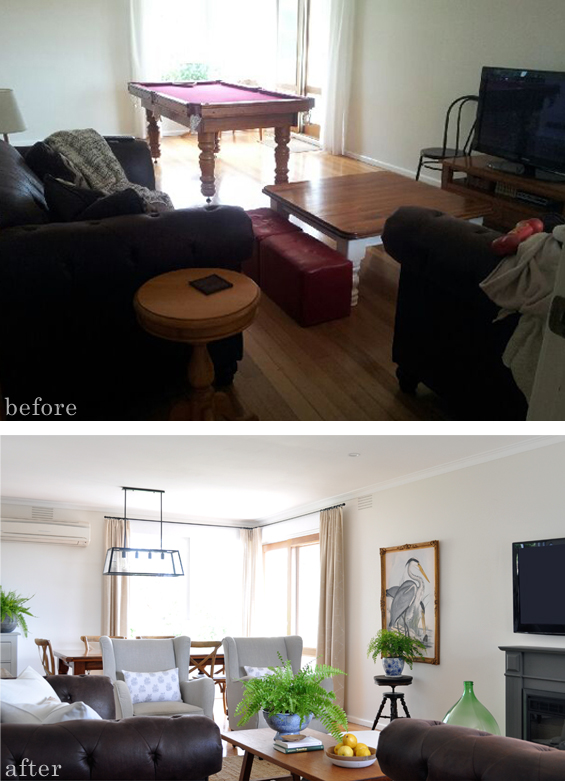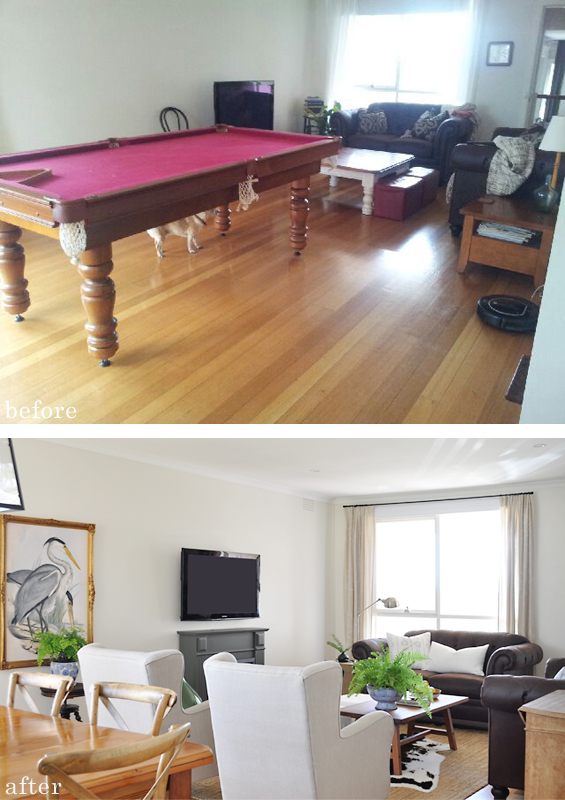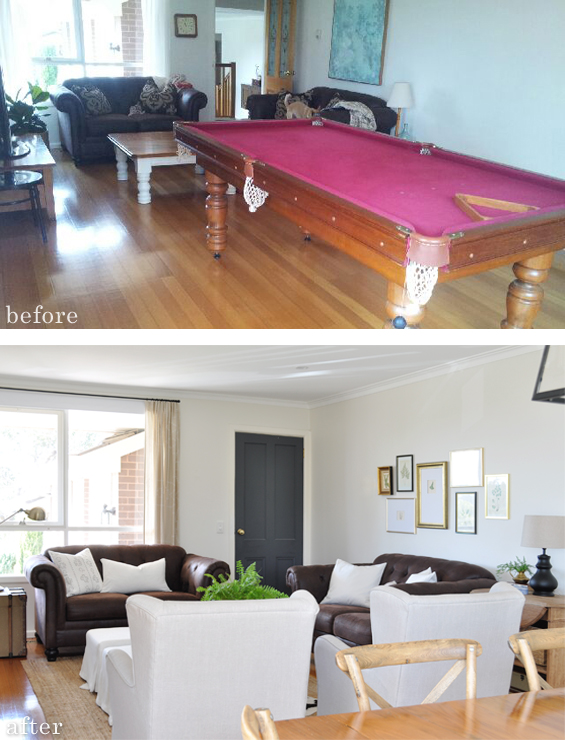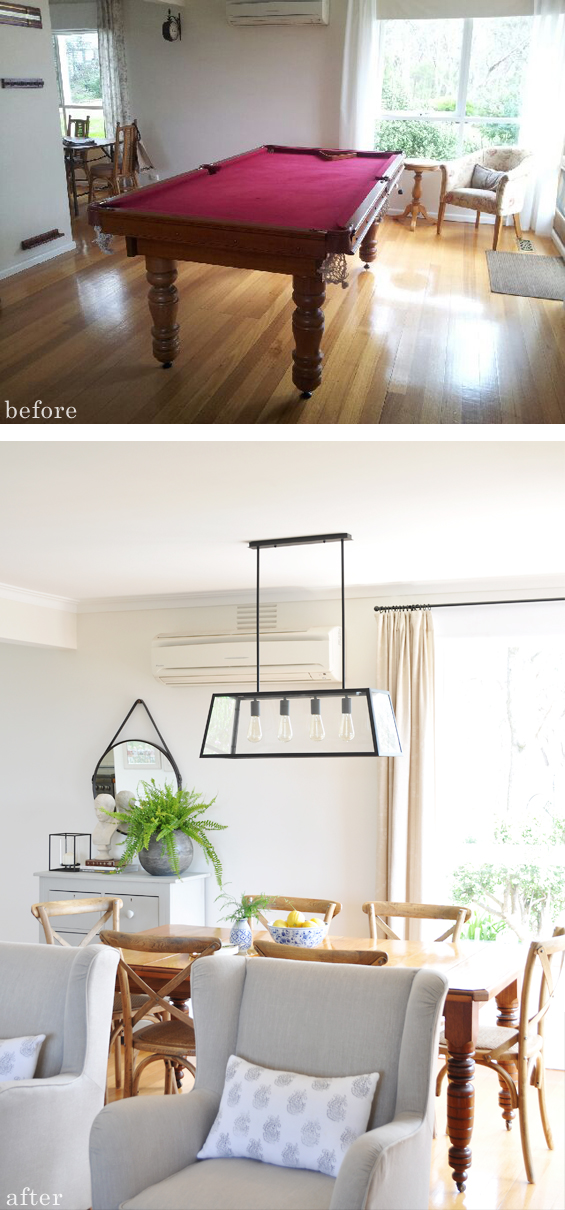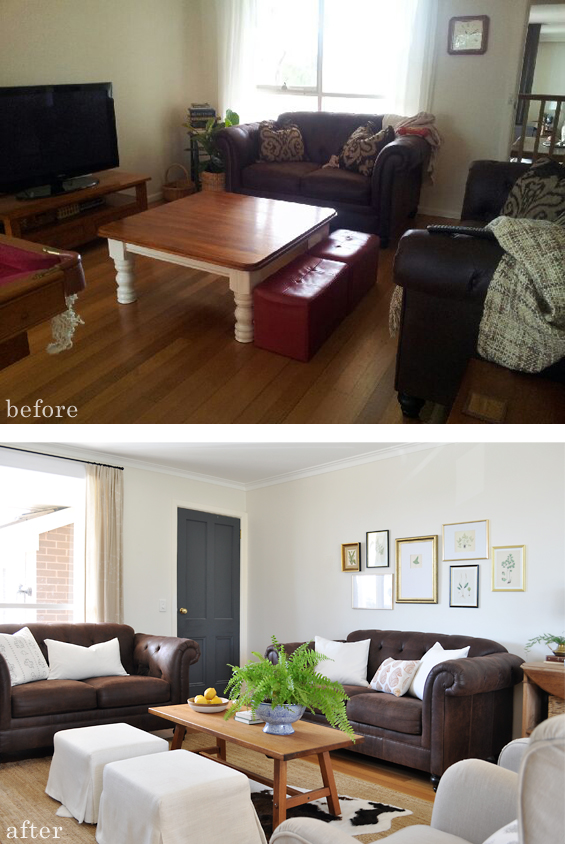 The above pics are taken from different angles, though you get the idea.
So, there you go. I know it's not amazingly awesome though I hope it was somewhat worth the wait. I don't really have a decent explanation as to why it took me so long (I mean, there was nothing particularly difficult or spectacular about it), I guess I just felt like lumbering over the line. Thanks so much for hanging in there with me!
As mentioned earlier in the post, I'll be back in a few days with an extensive source list. In the meantime, find a little gallery of some of the past projects below.