Further to my last post about the cottage kitchen renovation at our friend's beach house, I had another idea about a possible layout option…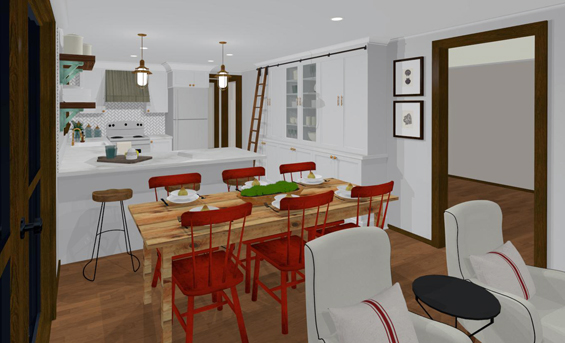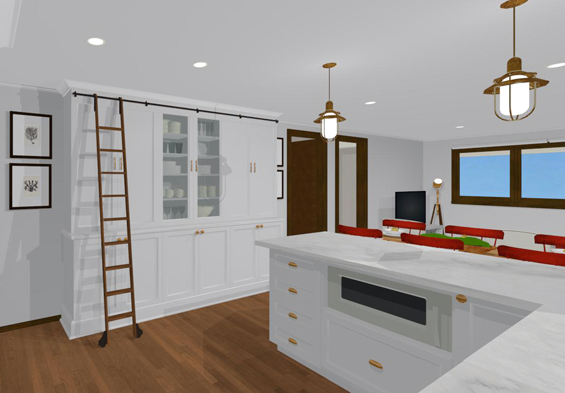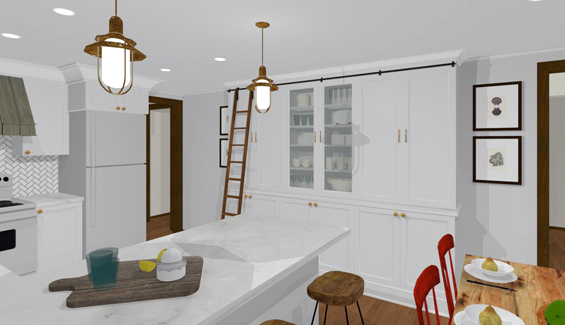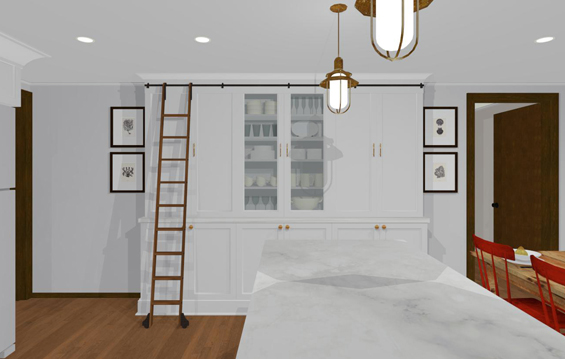 If the symmetry of the 'U' was skewed slightly by reducing the length of the peninsula then a bank of narrow cabinets could span the whole right wall!
Yes, this is a slightly more "full-on" look though something about it is quite grand. And the storage it provides is amazing!
The compromise would be losing a tiny bit of counter space and possibly one seat at the breakfast bar though I think it's worth it. Naturally, it would also be a more expensive option though that's something for our friends to consider.
I included a rolling ladder just for fun (this might not actually be practical) and gave the central cabinets glass fronted doors for displaying pretties though of course these features aren't necessities.
Another thing I did, which I should have done in the other plans too, was remove the door from the doorway beside the fridge. I couldn't think of any good reason the door would actually be used and having a simple doorway with no door would help open-up the wall space beyond, making the entrance feel less narrow.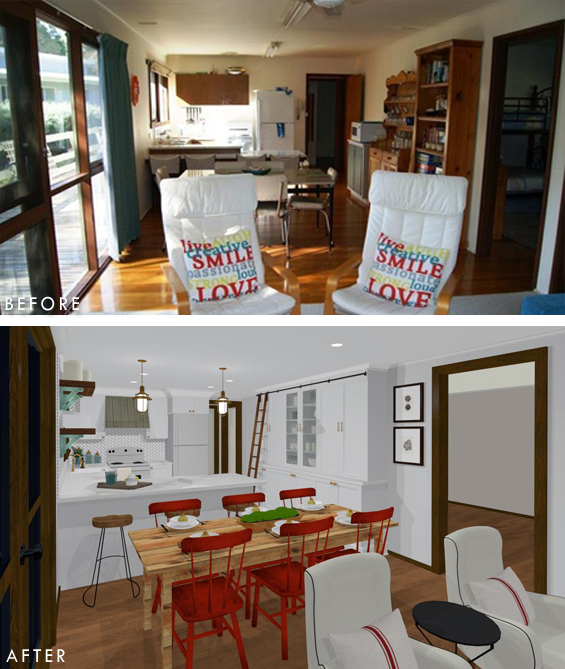 So, what do you think. Does extra cabinetry help a small kitchen appear more expansive? Or does it constrict the space further? And regardless, does the added storage take priority?
Here are the three plans for comparison's sake…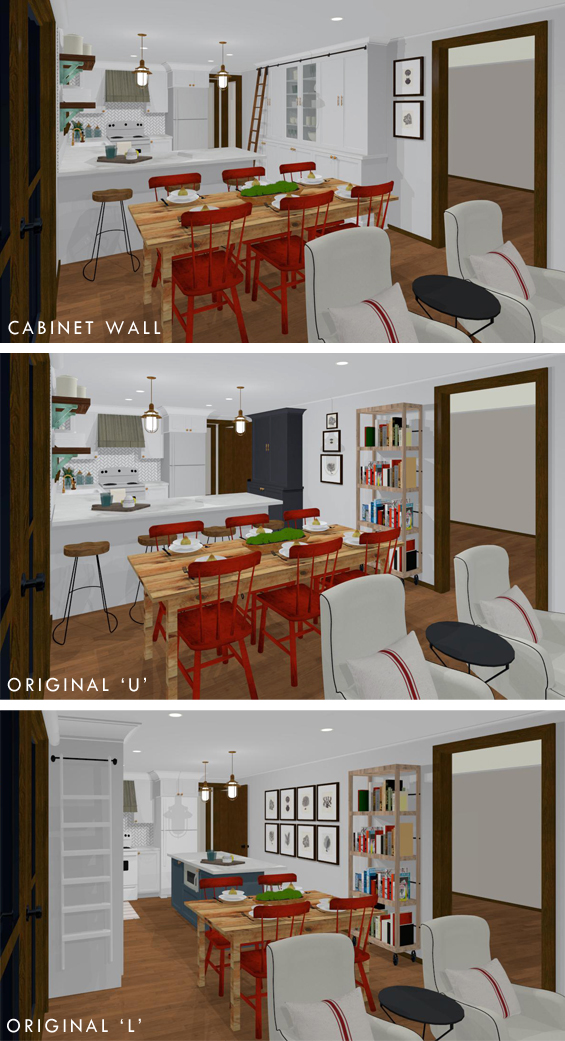 PS I've just finished designing my next round of free printable quote art and will have it up on the blog next week!