I've found stuff!
This pendant light on eBay for $72…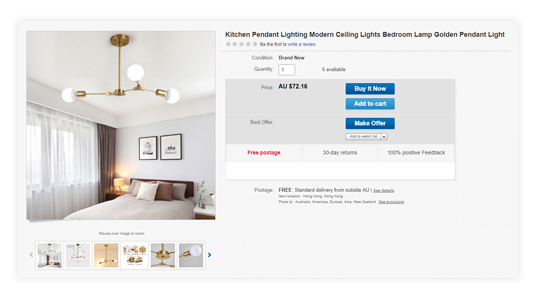 I knew I wanted something modern and gold and somewhat impactful and this seemed to fit the bill. Let's hope it also fits the space!
On Gumtree I came across a set of four Windsor style chairs for $40 (listing states $50 however the price was negotiable)…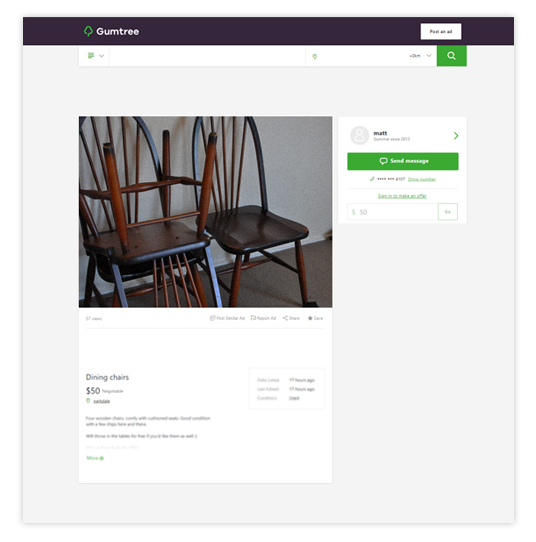 So glad I bought these to remind myself just how much "fun" stripping chairs back to raw can be. They're not exactly what I wanted though will do just fine. I think the dated two-tone stain must have been putting buyers off because I've seen similar sets sell for lots more. I'm not totally sure yet however am thinking about a natural ashy stain with a blue-grey dipped effect. We'll see.
Also on Gumtree I found this round dining table for only $1…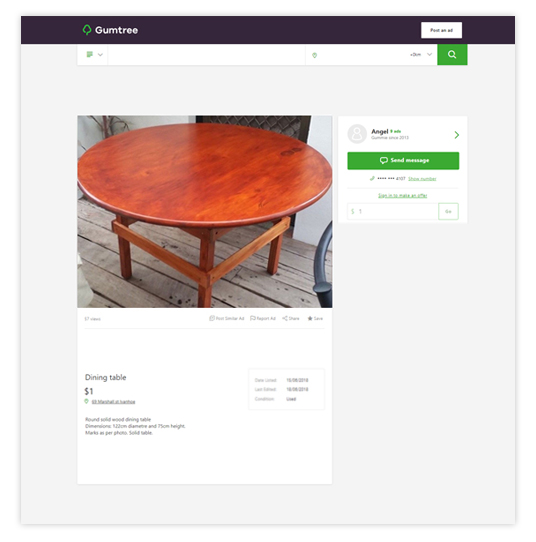 I know it's not the prettiest specimen though I just need the top. Am planning on stripping it back to raw then refinishing it to coordinate with the chairs.
In addition I've made a table base using a $7 length of merch grade pine…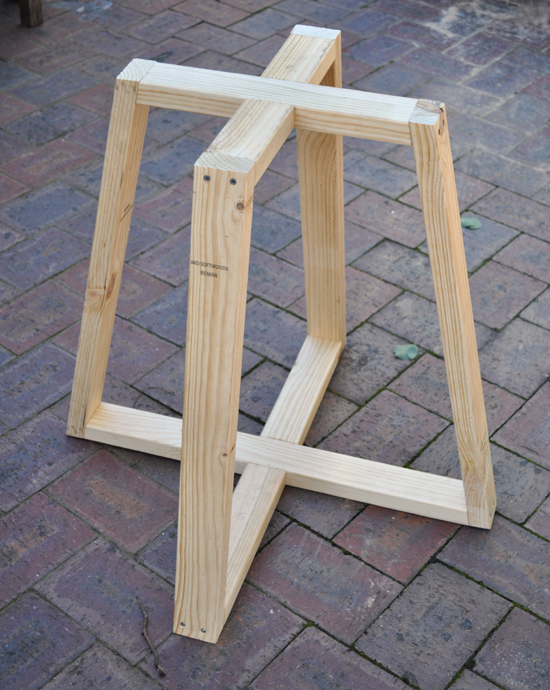 I totally surprised myself by knocking it up, all alone, in one afternoon. Obviously it still needs to be finished. I'm thinking simple white paint for a light, fresh feel and to contrast with my sister's wooden floor.
Note: I haven't created a tutorial for the table base because, well, I was just making things up as I went along! Be sure to let me know in the comments if you'd like to see one.
Remember, I have a grand total of $200 for this room makeover based on how much I was able to sell the original furniture for. As things stand I've spent $120. This leaves me $80 for a few DIY supplies, decor pieces and possibly some wall art. I think I may actually come in under budget!
UPDATE
Due to popular demand I have published a full tutorial for the DIY table base. Find it HERE.
Catch up on my previous posts about this room makeover HERE.