I hope you all had a lovely time over Christmas and New Year!
Our days were filled with rollicking children, too much food, lazy mornings, too much champagne, and lots of laughter with friends and family.
Getting back into the swing of things today by posting details of this simple IKEA hack I recently shared as part of my little boy's bedroom makeover.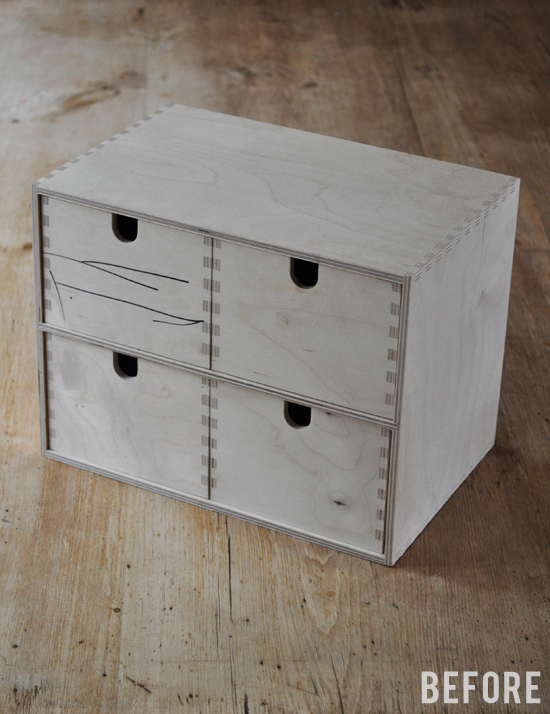 Such a quick, easy and effective little project!
This is the MOPPE drawer unit. It comes in a few different sizes and configurations.
I first hacked a set of these around six years ago and was fortunate to have that project go a bit viral!
At the time I bought a second set, with plans to make it over in a similar fashion, though never quite got around to it.
Fast forward over half a decade and I finally had the perfect excuse!
These are awesome in my son's bedroom for housing all of his mini figurines, though the original blonde wood and modern finger pulls (not to mention abstract toddler artwork!), didn't quite suit the vintage lodge vibe I was going for in his space.
Luckily, I knew there was an easy fix…
First, I removed the drawers and stained the carcass using Feast Watson Prooftint in Brown Japan.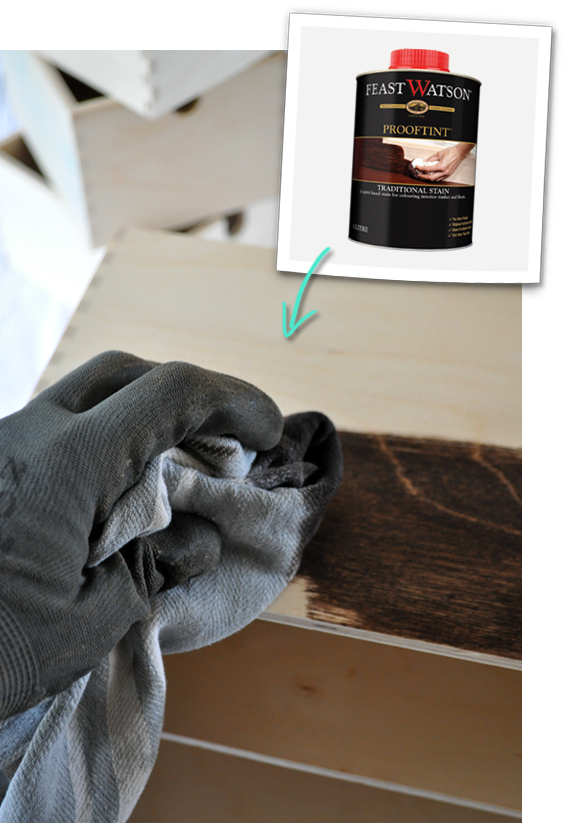 Don't mind the fact I'm wearing gardening gloves. We were out of latex ones.
I simply applied it with a rag before rubbing it off again, always working in the direction of the grain.
Because this timber is quite porous you could use a wood conditioner prior to staining though it's not necessary.
Next I stained the rear of each drawer.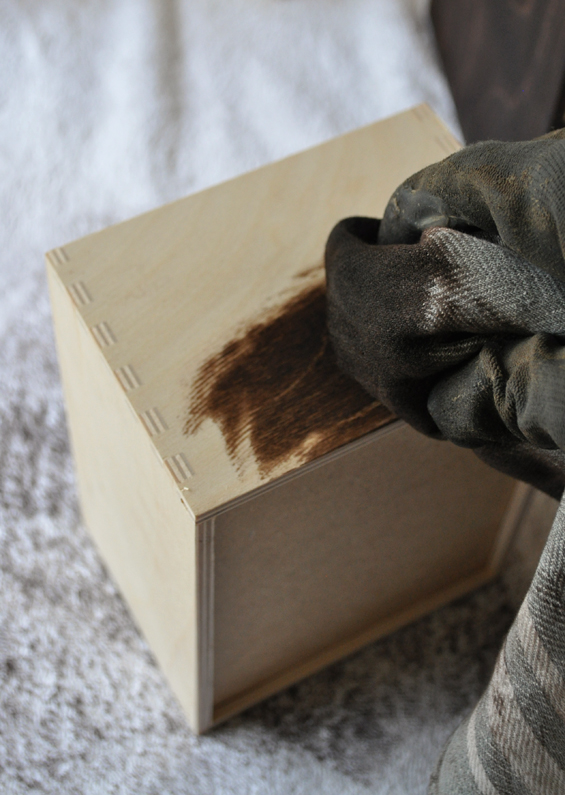 Yep, the reverse side of the drawers are solid slabs with no finger pulls which is perfect if you plan to attach handles like I did.
Once dry I applied two coats of Feast Watson Scandinavian Oil.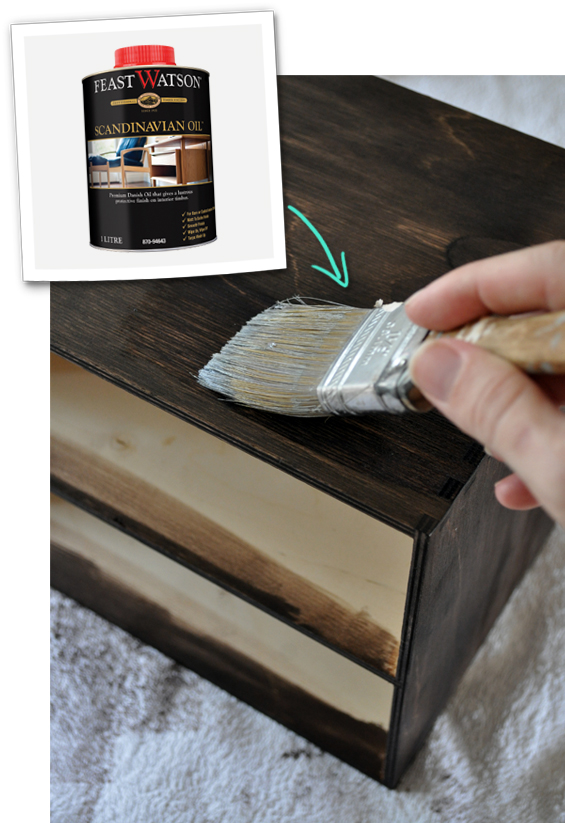 As you can see, I wasn't super neat with my stain. I just made sure I covered any visible areas. Of course, if this was an item I planned to sell or gift I would have been more fussy. 
I love the ease of Scandinavian Oil as a sealer, and the way it gently enriches the stain.
Generally, Scandinavian Oil is worked into the timber using a scouring pad or fine steel wool though I often simply apply it topically with a brush.
When everything was dry I pieced the unit back together again before scavenging through my hardware stash for some handles.
My original plan was to use label holders and little knobs (similar to my original hack) though I happened to come across some brass latches I bought years ago off eBay (unfortunately the seller no longer stocks them though you should be able to find similar. You can even get really lovely ornate ones).
"Hmmm, I've never seen these latches used on drawers before. I wonder if they could work?"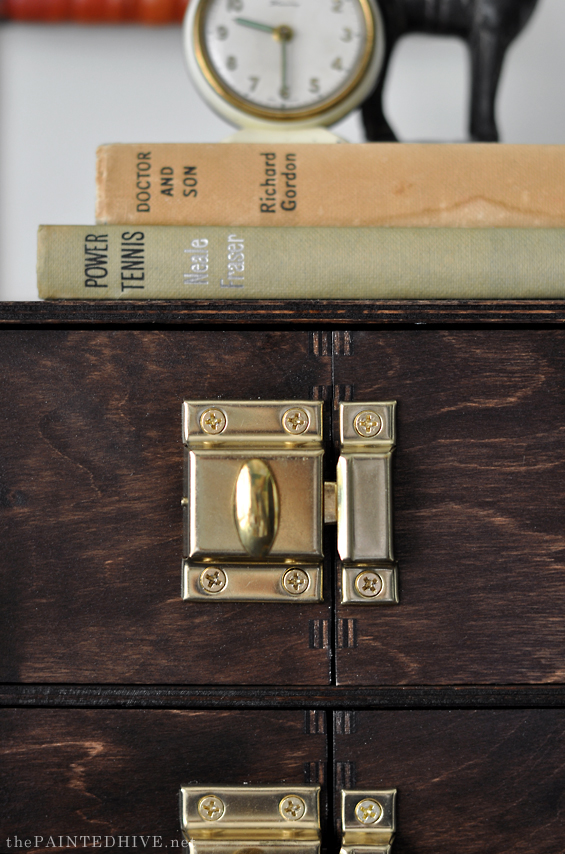 Apparently yes!
Given these drawers are only little and light the turn and catch can operate as pulls though I wouldn't recommend them for larger drawers.
I love how unexpected they are, and the way they offer that antique campaign furniture sorta feel.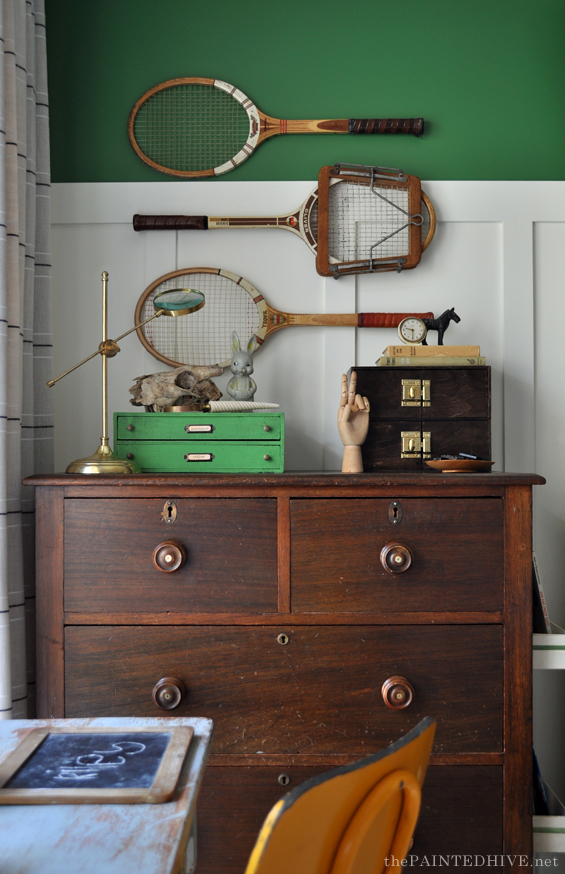 On a different note, I wanted to take the time to extend a huge THANK YOU for your readership throughout 2018. Without you this little slice of my life would be lonesome indeed, so I am grateful beyond words for having you here with me.
Thank you.