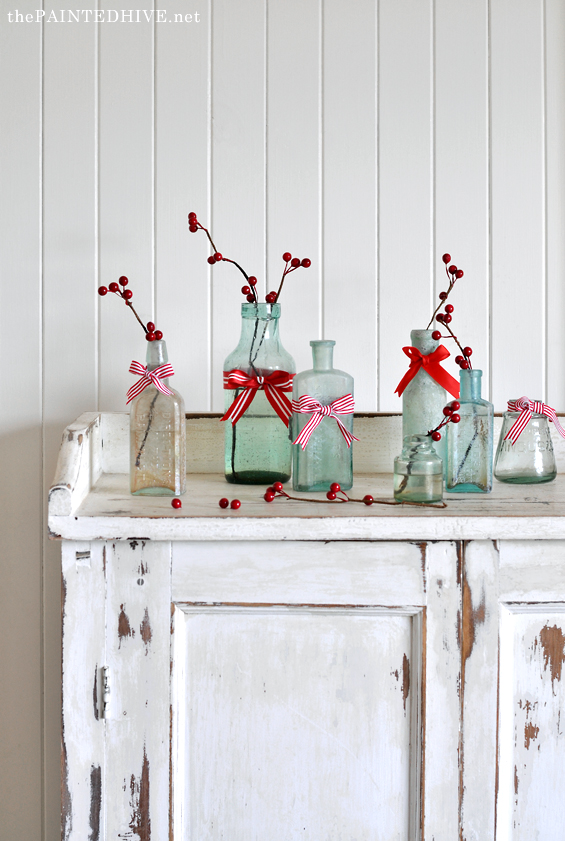 I know that seasonal and holiday decorating is essentially the inherent duty of any home blogger, though as I've admitted several times in the past, it's just not my thing – even when it comes to the mighty crescendo that is Christmas.
It's not that I don't adore the look and feel of Christmas decor, or that I don't appreciate all of the time and effort it must take, it's more so that I tend to balk at "all of the time and effort it must take". As many of my regular readers will attest to, I'm satisfied enough when I can stay on top of ordinary decorating!
And it's not that I don't love Christmas. On the contrary, it's my absolute favourite time of year.
Still, a solitary tree, a nice advent calendar, a knitted stocking or two – and marveling in everyone else's festive prowess – has always been enough for me.
Until now.
This year both of my kids are at that age where Christmas is the undisputed champion of absolutely everything, and their excitement is contagious!
So, I'm feeling extra spirited, though rather than rush out and spend money on a heap of new decor (destined to be stashed in boxes for most of year), I thought I'd have a look around my own home for some everyday items I could easily upcycle.
Of course, as with any Christmas-related activity, the first port of call is to crank some holiday tunes! Not only does Christmas music work to get those festive feels flowing, it's the perfect way to annoy your grinchy husband who blames nine years working in retail on his aversion to any song with sleigh bell percussion.
I, on the other hand, can't get enough! This year the kids and I have been rockin' this epic Christmas playlist from Sony Music. Nothing better than tying pretty baker's twine bows while belting out some Mariah Carey!
And here are some of the basic items the playlist has helped inspire me to repurpose so far…
1 | BOOKS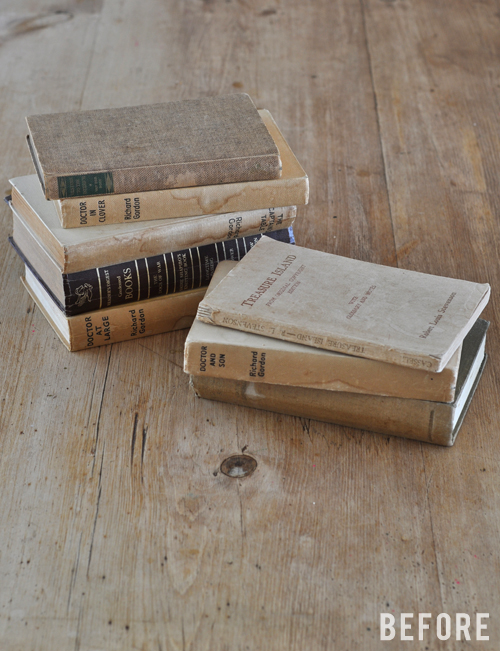 I have little stacks of vintage books lying around in most of my rooms.
When wrapped like a gift with some red and white baker's twine and embellished with a few golden bells and sprigs of rosemary they instantly become Christmas-afied.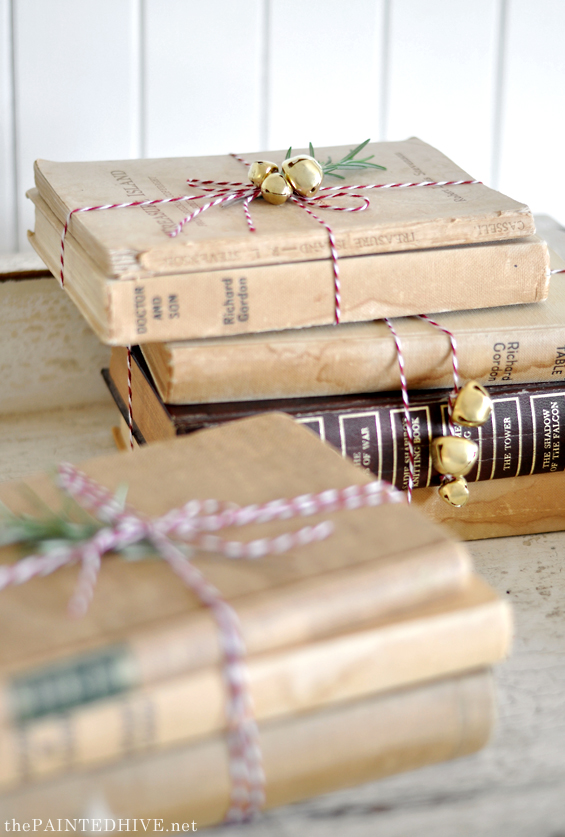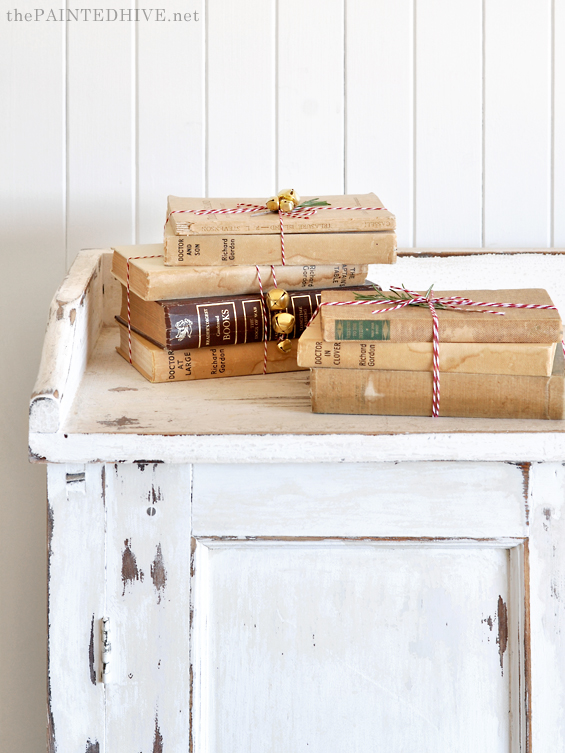 I've kept things very simple though you could make more of a statement with thick ribbon and bold accessories, like mini pine-cones, clay stars or generous clippings of assorted greenery.
2 | GLASS BOTTLES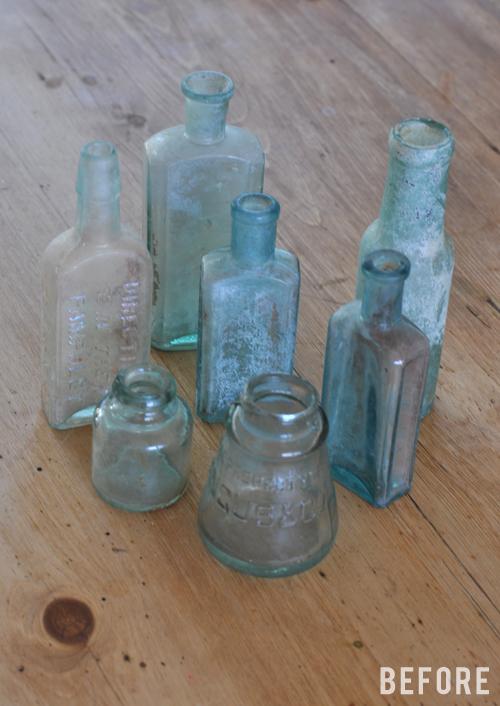 Vintage glass bottles are another of my decorating staples.
Again, with just some simple twine and a few sprigs of greenery they suddenly take on a subtle festive feel.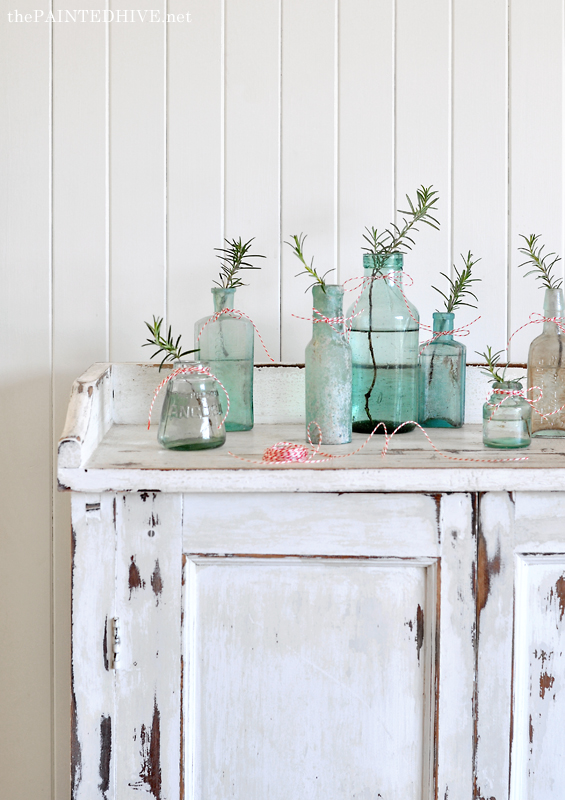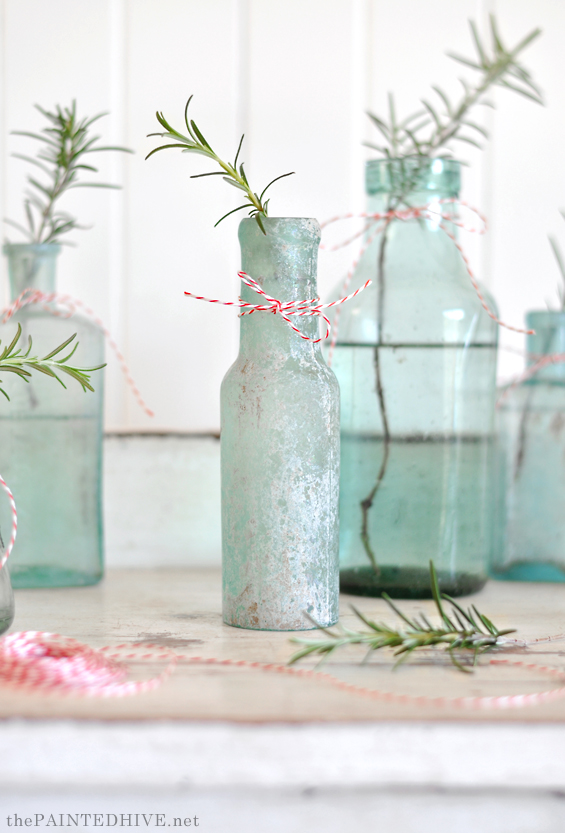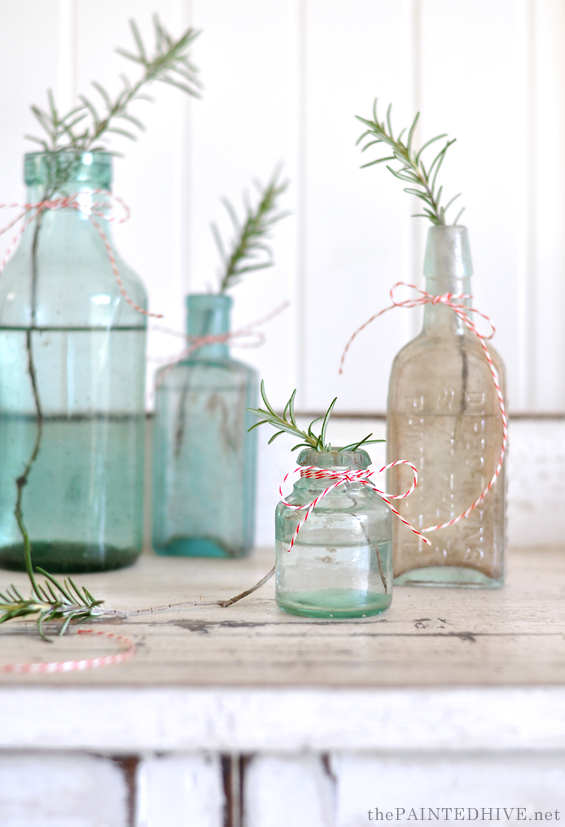 Or, for something different, a variety of ribbon and some faux berries make for a bright, cheery vibe.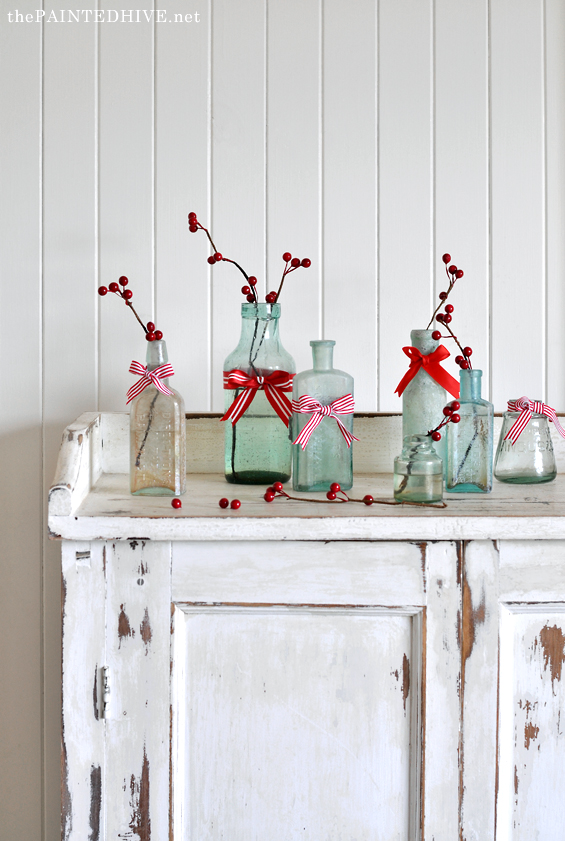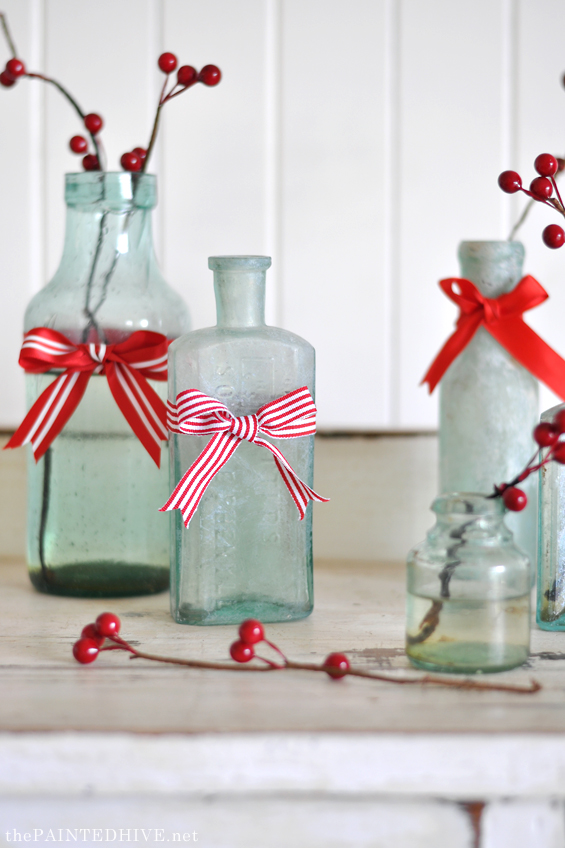 Granted, they may be artificial berries though having some water in the bottles helps with the illusion…shhhh!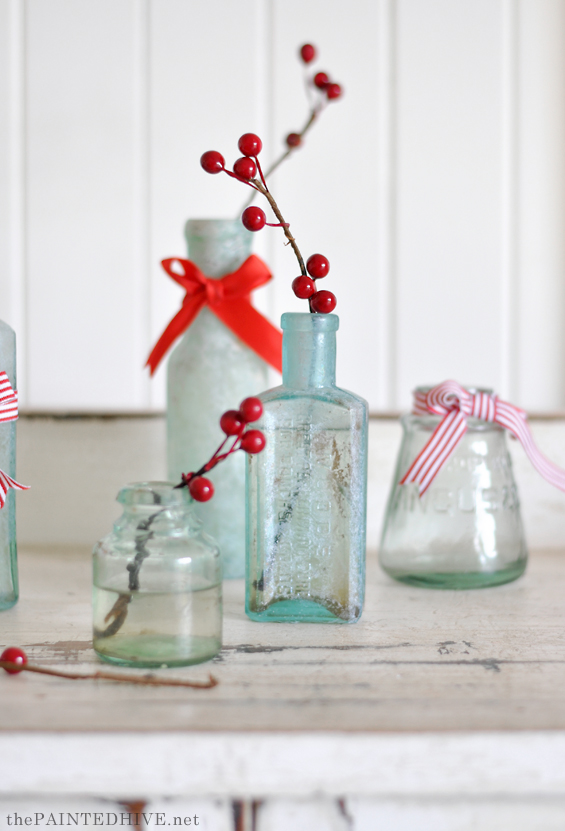 3 | CERAMICWARE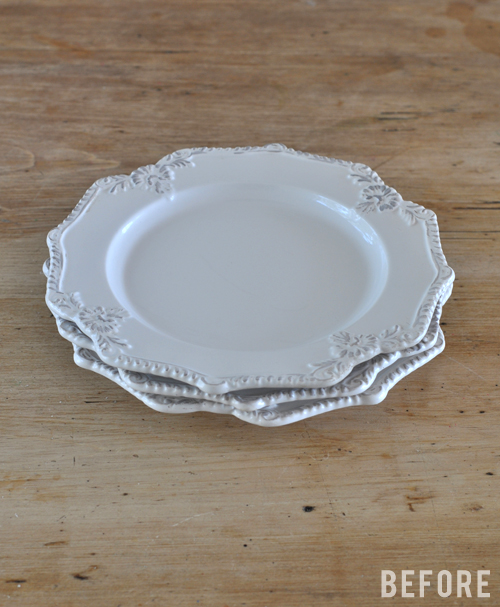 Most of us have some plain ceramics scattered about. Here I'm using a set of three white plates which usually hang in my kitchen.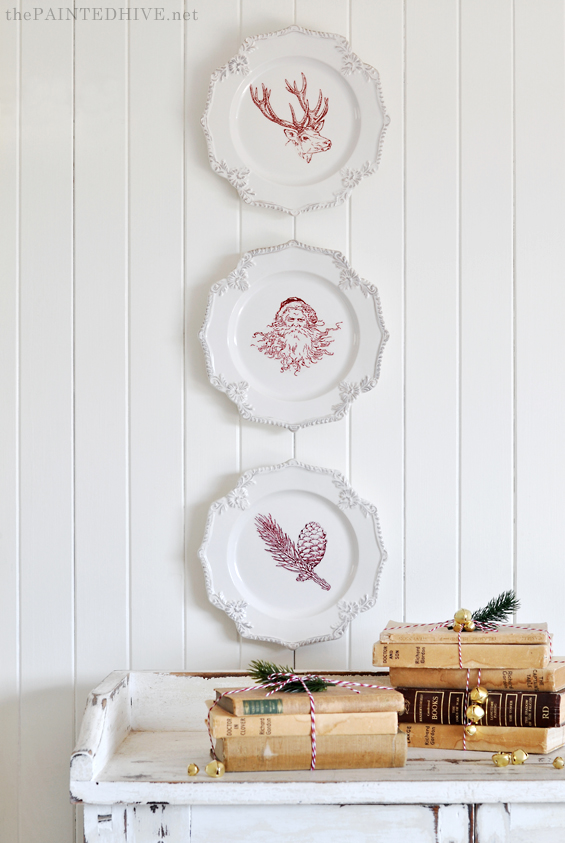 To dress them up I've simply added some easy DIY stickers!
I found the graphics online for free (you might recognise them from my downloadable Christmas Book Page Signs).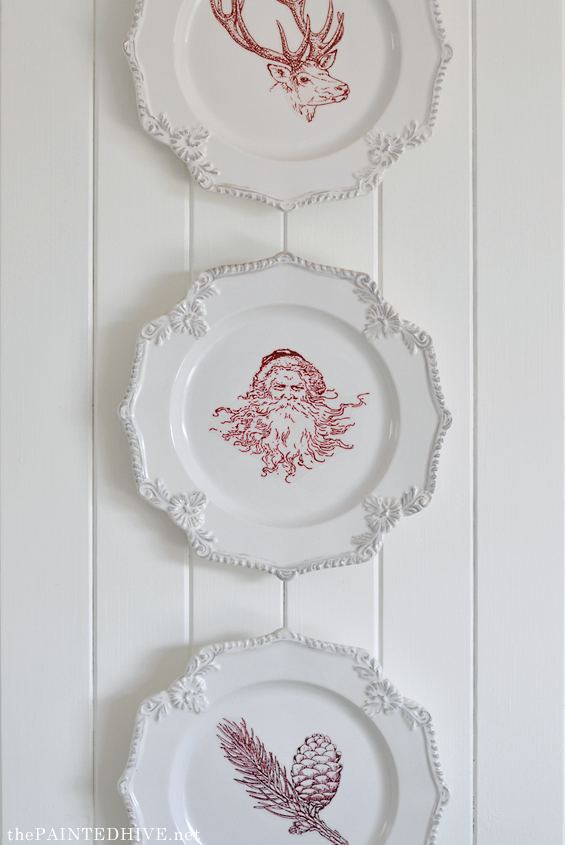 I simply printed them onto a sheet of clear sticker paper before trimming around each one then adhering them to the plates – so quick and easy! And the options are endless. Use mugs, vases, jugs, platters, whatever! And you can embellish them with any style of image you like.
The stickers only cost a few cents each to make and can be easily peeled-off when no longer needed.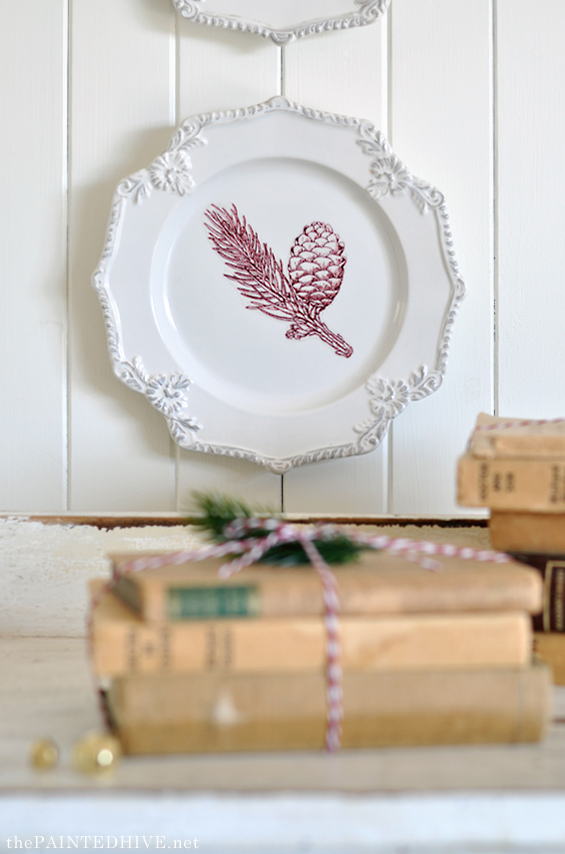 If you'd like to use the same artwork as me, I've attached my file for free download HERE.
4 | KITCHEN SCALES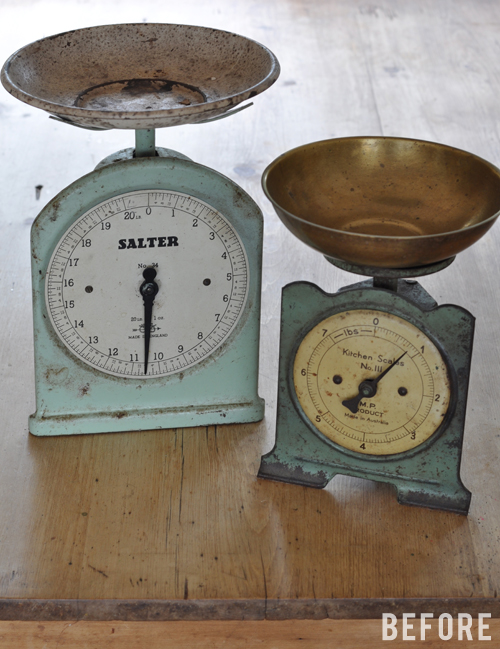 Just like any empty bowl, there are lots of different ways to dress-up scale weighing dishes for Christmas.
For some reason, mini winter wonderlands first came to mind for me!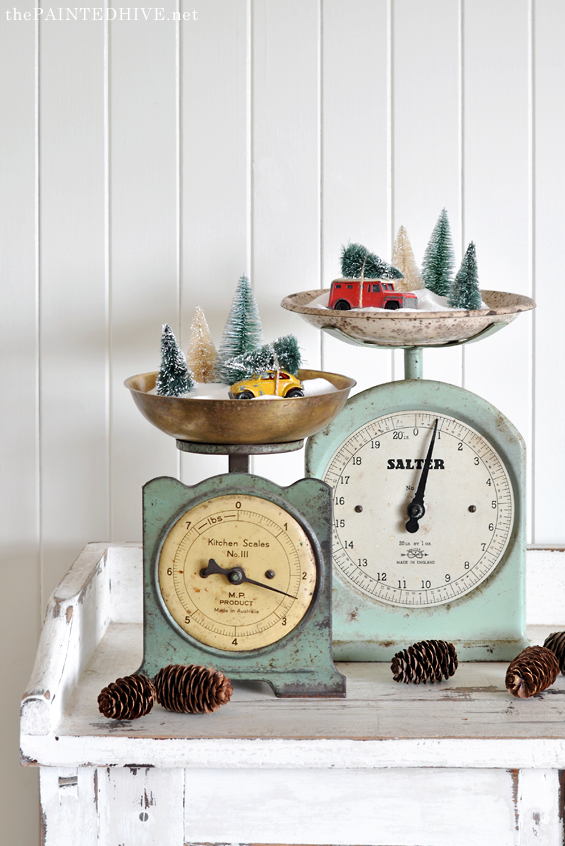 Here I've simply used inexpensive table salt, some craft store bottle-brush trees and a few old matchbox cars.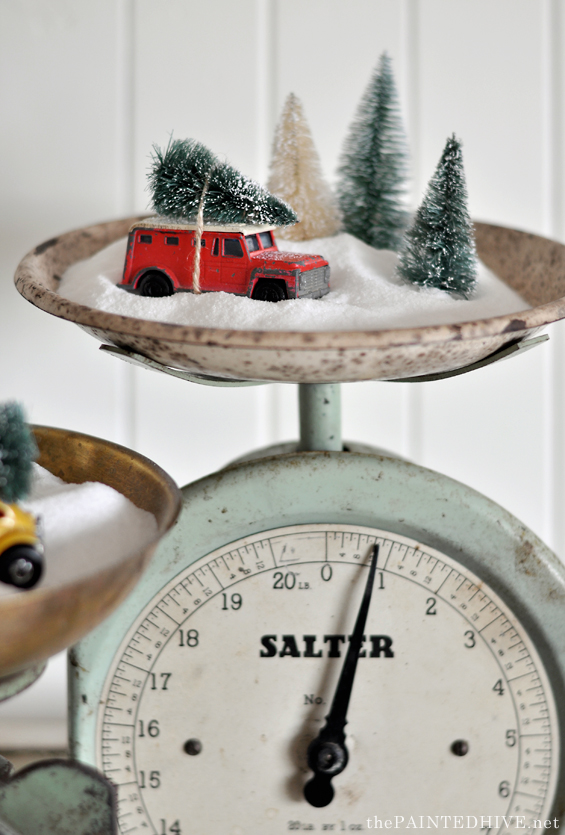 So quick and easy…and super cute!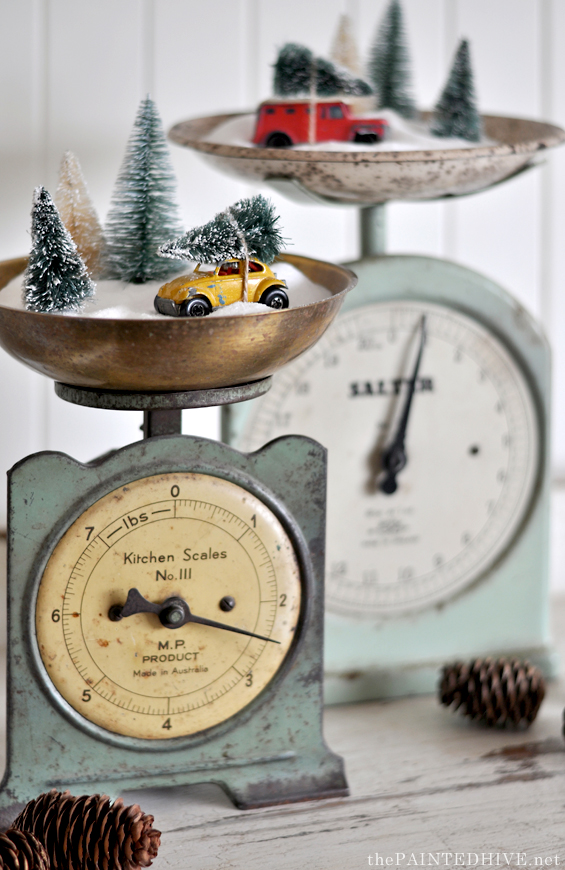 As an aside, I don't really advocate tying an over-sized fir tree to the top of a Volkswagon with an open sunroof – though each to their own.
5 | PICTURE FRAMES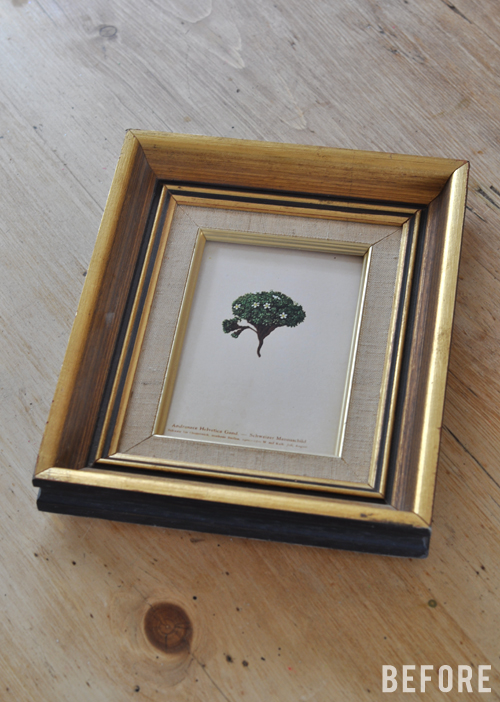 This one might seem pretty obvious, though if you're anything like me you probably rarely switch-out the art in your frames.
I've kept things super simple by using just one small frame, though you could easily go totally bonkers by re-imagining all of the frames in your entire house!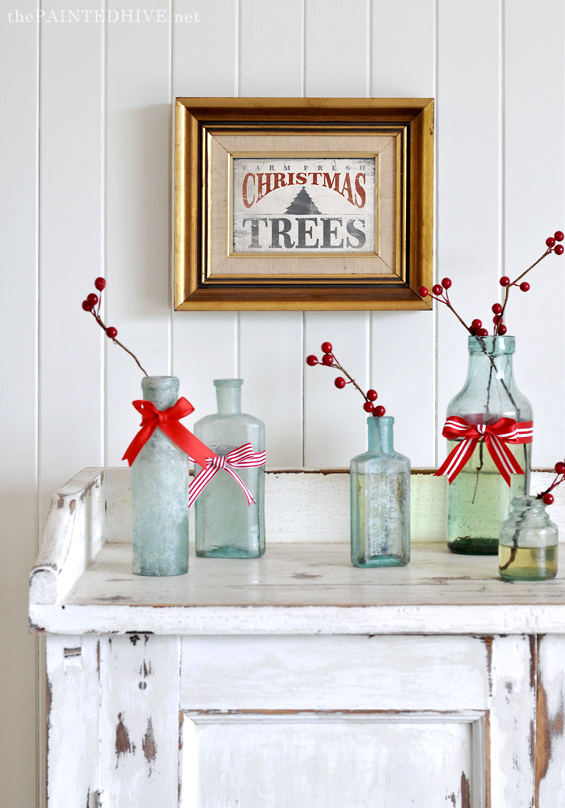 My art is merely a pretty greeting card however the options here are endless! Design your own, use free online printables, download digital art via Etsy or eBay, or purchase prints, calendars, gift wrap or posters.
If you have any frames in 2:3 ratio (for example, 4″ x 6″, 8″ x 12″, 12″ x 18″, 16″ x 24″, 24″ x 36″) you can grab my free printable Christmas Book Page Signs HERE.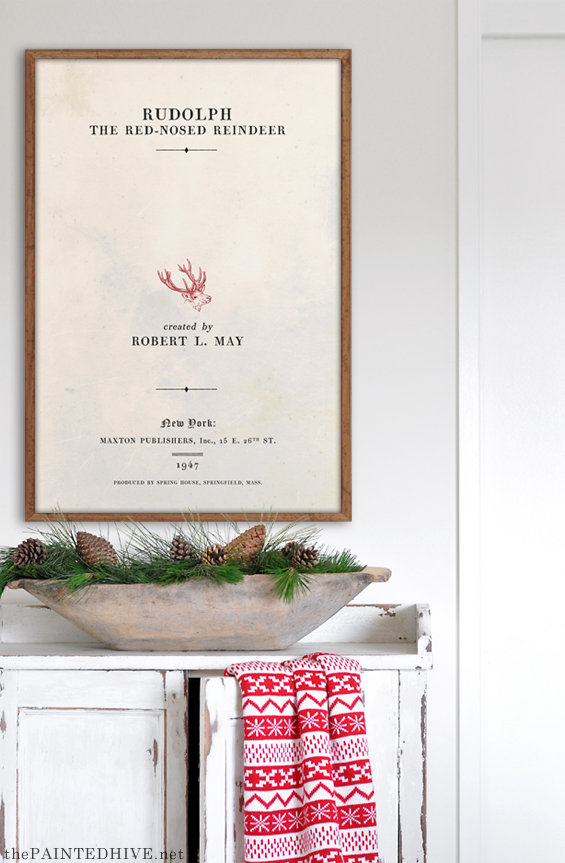 The great thing about switching-out prints is that you can keep the alternate art in the rear of the frame all year long then simply change things around when the time is right.

Each of these projects literally took less than five minutes and now my house is looking decked for the holidays. And the kids are soooooo excited!
Would love for you guys to crank some Christmas tunes, have a wander around your own home and see what regular items the music inspires you to repurpose.
Have fun!
This post is published in association with Sony Music. All ideas and opinions are my own.