It's not always easy to see the potential in things.
Take this incongruous collection of second-hand planters I was gifted…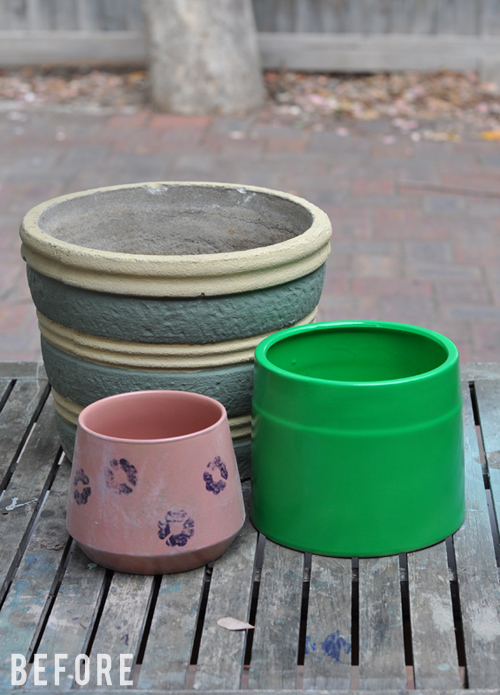 At first glance it's not the most attractive assembly of items, is it?
I mean, if you were looking to create a pretty co-ordinated cluster of pots, this renegade group wouldn't even turn your head, right?
Though look what can happen when a little bit of spray paint is introduced…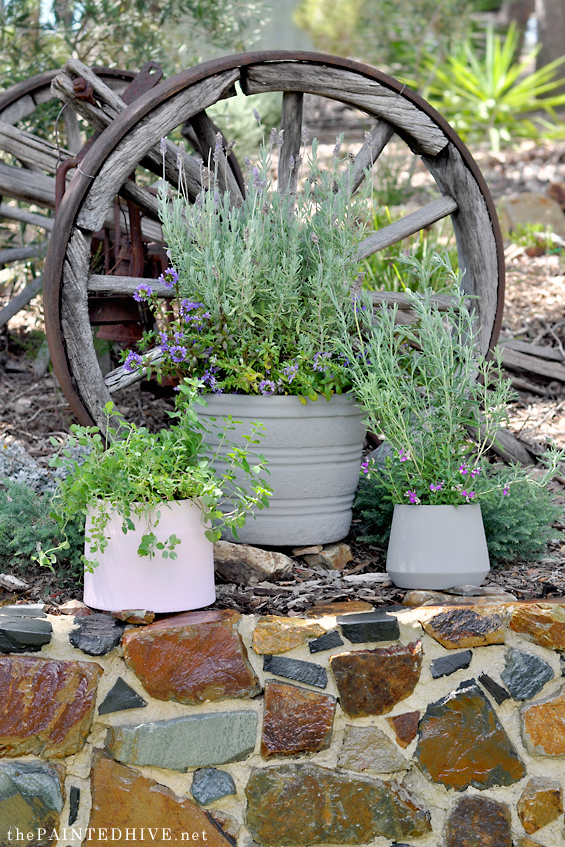 Suddenly, what was a completely disconnected gathering becomes a beautifully unified collection!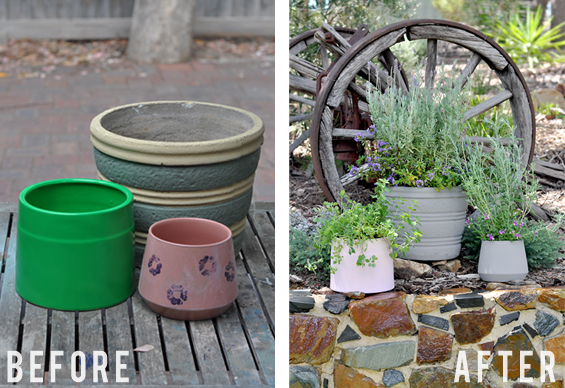 Here I've used Dulux Duramax Chalky Finish in both Elegant Greige and Pink Splendour.
The Elegant Greige provides a natural concrete look – which is just what I wanted – and the Pink Splendour compliments the cool grey perfectly for a soft, slightly feminine, feel.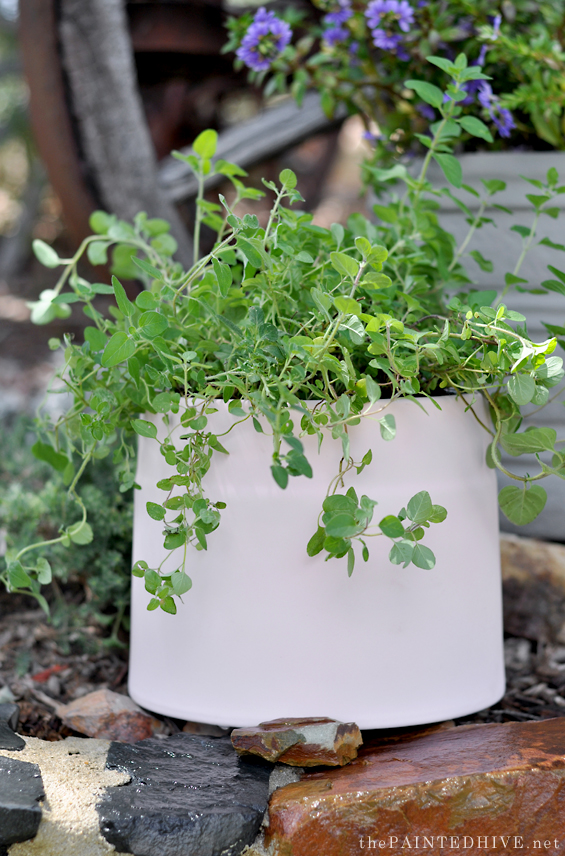 I've spoken of my love for Chalky Finish in the past. With its super matte appearance and incredible bonding power it's up there as one of my absolute favourite paints.
To re-finish my pots all I did was ensure they were nice and clean before applying around three light coats of spray paint to achieve full coverage.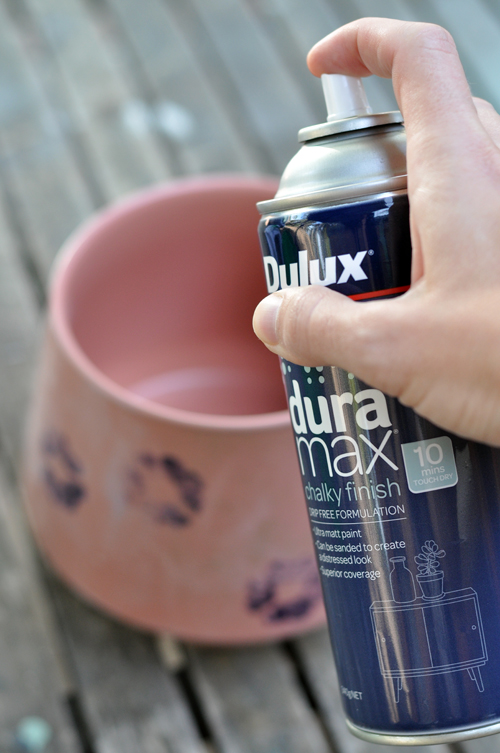 After just one hour the paint was cured and the pots were ready to be planted out. I used a combination of Lavender and Oregano with some pretty Scaevola to fill things out.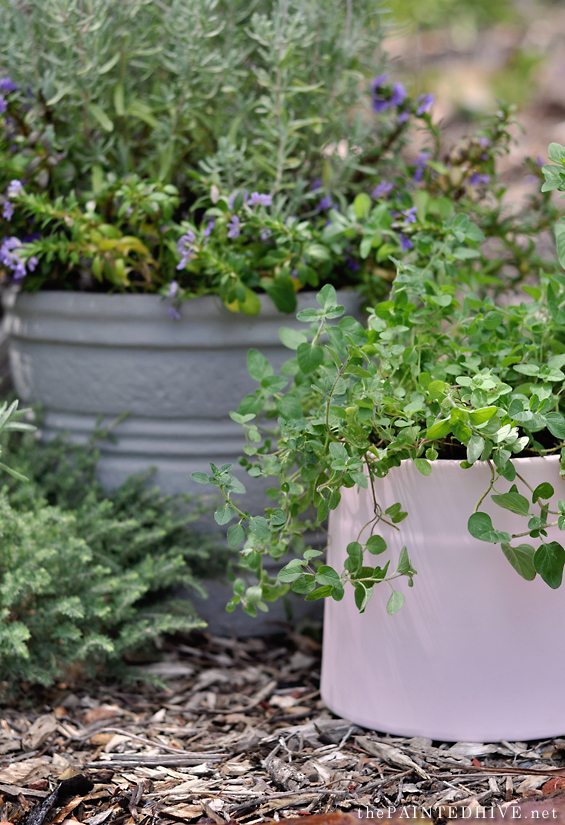 Such a quick and easy transformation which packs a lovely punch.
Most of us have some random old planters laying around (otherwise they're not hard to come by in re-use centers, op shops and charity stores). Why not have a go at transforming some of yours!