It was this time last year when I was in the final stages of readying my gran's house for sale. It was a challenging yet super rewarding project which must have whet my appetite for more because now, almost exactly a year to the day of listing gran's house, I'm excited to reveal there's a new flip in the works!
This is my friend's late father's house…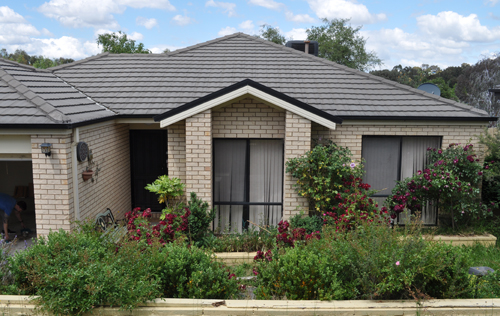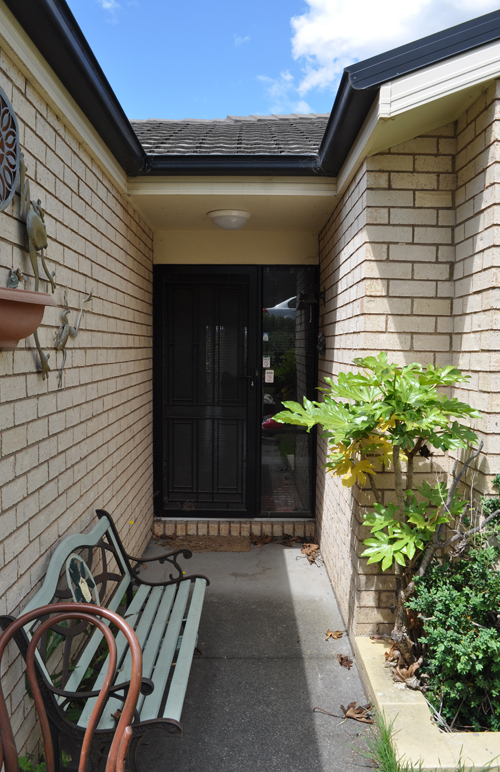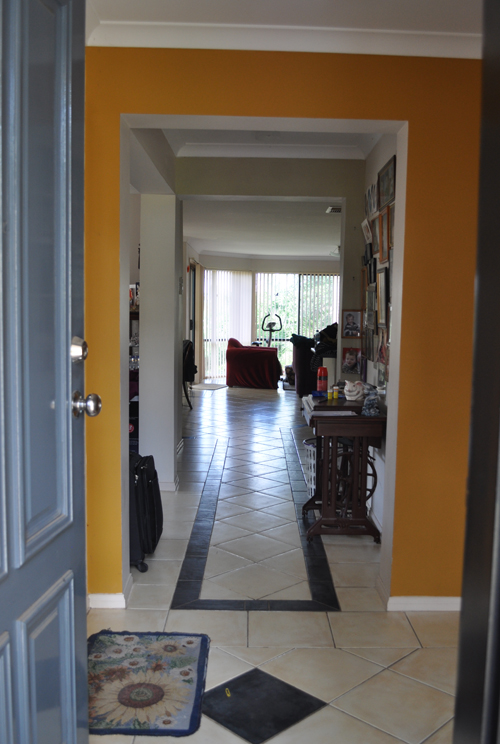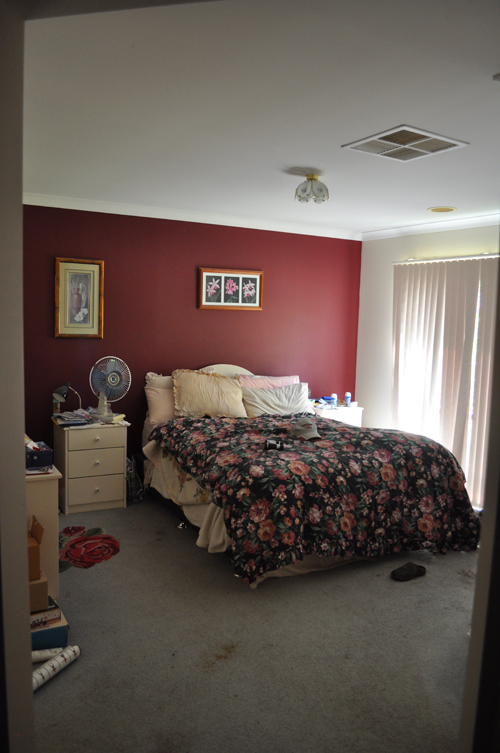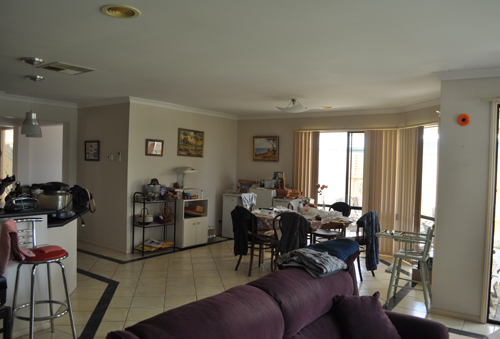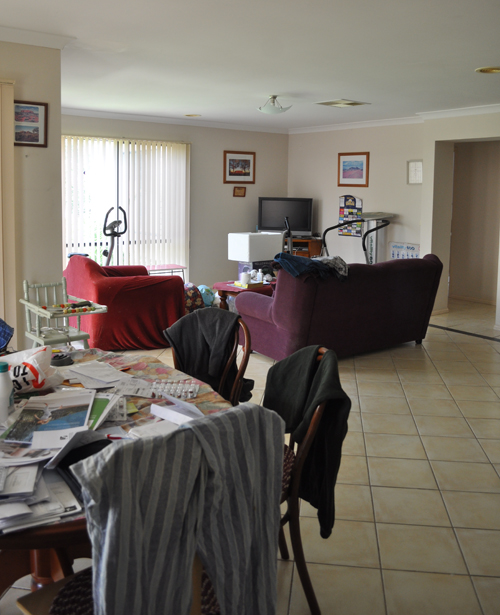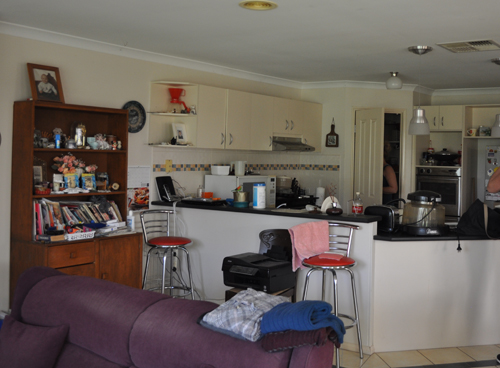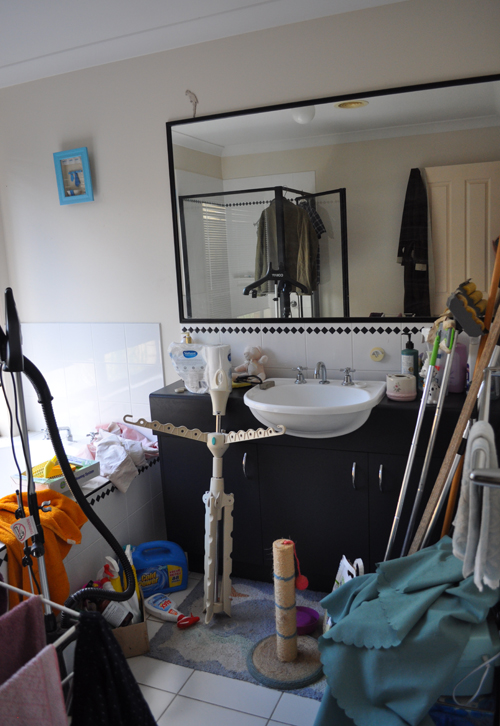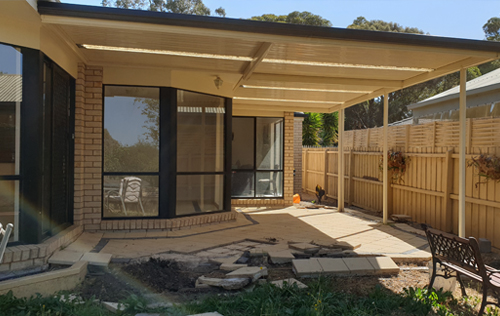 Having lived alone for several years, and being unwell toward the end of his life, the house had been somewhat let go.
Fortunately, it's a relatively young house (only around 14 years old) with good bones and lots of potential. My friend knows she needs to capitalise on this in order to sell in the current wavering market – though she doesn't quite know how to go about it. As I'm sure anyone can understand, it can be an incredibly daunting and overwhelming task, especially if 'houses' aren't your thing.
So I've offered to help.
My friend has no interest in undertaking any major renovations and wants to keep the budget at around 12K so our plan is simple…
DE-CLUTTER
I can't stress enough how vital this step is. And how transformative and inspiring it can be! For me, de-cluttering involves taking a room back to its bare bones, creating a blank canvas to freshly build upon. This means removing all free-standing items along with any fixtures (of course, for practicality purposes any pieces which you intend to keep can stay though I like to clear as much as possible). Light fixtures, window dressings, furniture, decor, hardware, even floor coverings or built-in cabinetry if you intend to replace them, should be removed. Up-cycle, re-purpose, sell or donate whatever you can. Sometimes it's difficult to imagine what a room can be. De-cluttering helps provide the mental and visual clarity to capitalise on its potential.
REPAIR, REPLACE, REFRESH, REMOVE
Even if you don't intend to undertake any major works, it always pays to remedy anything which is broken, damaged or just plain unattractive. We've identified a few key items so far which include the dented garage door, the wonky backyard pavers and the soiled carpet (these will be the most costly projects of the entire flip). In addition we're also looking at some smaller jobs such as replacing the old toilets, mending a few broken kitchen cabinets, painting over some feature walls to give the house more continuity, replacing the rotting laundry door, doing something with the dated feature tile in the kitchen, removing the ugly security doors, changing some of the hardware and light fittings, and so on.
CHOOSE A FOCUS
Because we're not doing a complete overhaul we've decided to concentrate on making some of the most important areas look as amazing as possible. These include the front facade, the master bedroom and the open-plan living space. Of course, we will ensure the entire house looks neat and presentable as well however these will be the pivotal zones.
MAKE IT PRETTY 
When you're working with a beautiful home, good staging is just the icing on the cake. However, in a not-so-beautiful home, it can be the actual cake itself! Does that make sense? We're fortunate to have a relatively simple and neutral canvas to build upon however given we're not updating absolutely everything, dressing the house will be a major player in making it feel beautiful.

So, that's the basic idea. As mentioned, our budget is only relatively small and my friend isn't keen to do any major works so for the most part we'll be making the most of what we already have. Wish me luck!
Unlike my gran's house, which I kept under wraps until completion, I'll be sharing this flip's journey step-by-step. I'd love for you to join me!