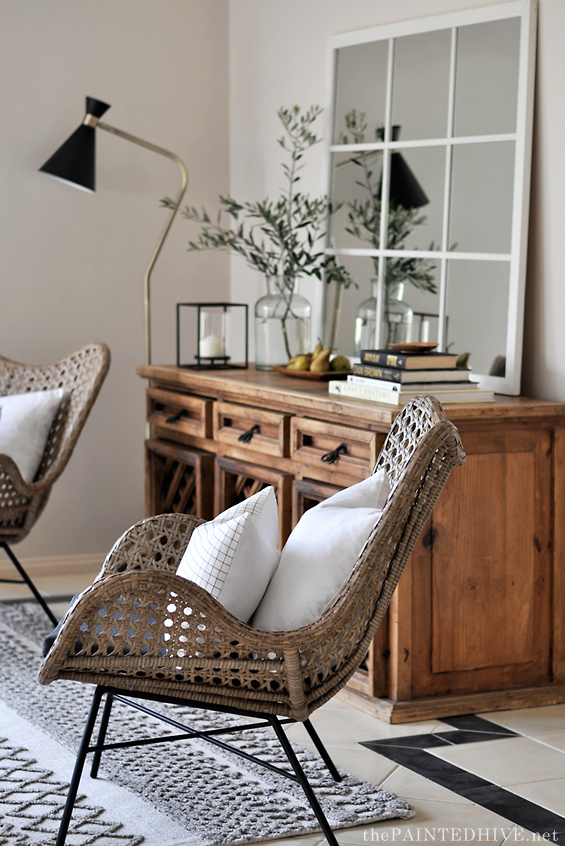 There were times I thought those five simple words would never leave my lips, but we got there and I'm so excited!
It feels like I've been plugging away at this project since for ever, though I just checked the date of my initial flip house post and it was published in early March, so it's really only been around four and a half months. I'm well aware some people can pull off an entire renovation in that time-frame, and this has only been a mainly cosmetic update, but I'm really proud of what we've achieved working on-and-off over that period.
If you've been following along from the start you'll know this is the house of my friend's late father and our goal was to refresh it on a budget of around 12K in hopes of securing a fast sale at the best price in the current slow property market.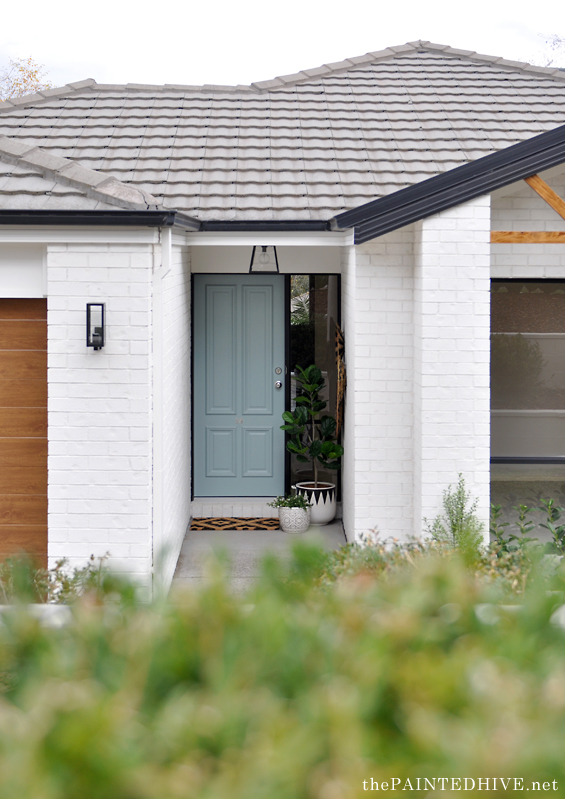 Well, I'm super pleased to say that, all in, we're sitting just a touch over 12K. This accounts for absolutely everything, including the biggest ticket item which was a 4K new rear deck, and many styling pieces I plan to on-sell. Of course, any money made from these sales will be deducted from the total. There are also a few cheeky bits and pieces I purchased to keep for myself which I'll eventually withdraw too. In addition, and as previously mentioned, I was fortunate to be gifted some products which haven't been included in this total. Of course, I'm aware not everyone has this benefit and I struggled with my choice, however it was an opportunity too good to ignore. Ordinarily I would simply make do or go without. I hope you can appreciate where I'm coming from and use your own nous to envisage the alternatives.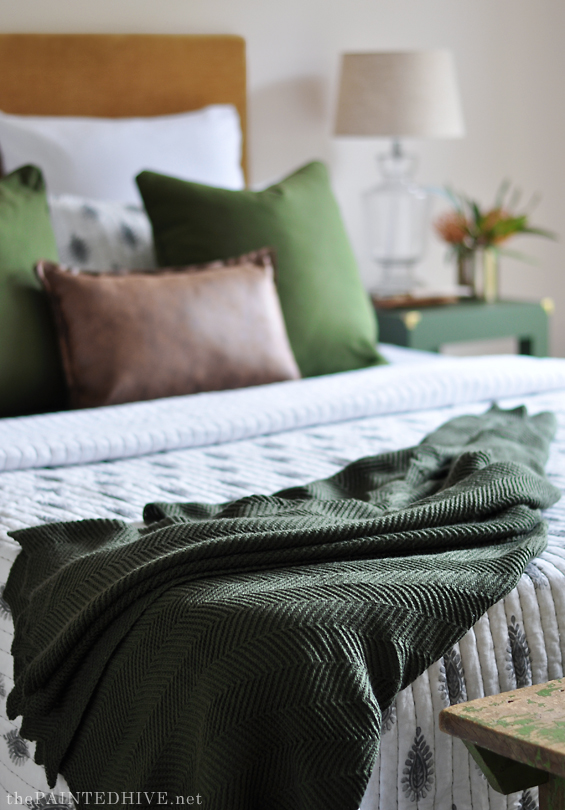 I've been trying to work out the best way to share the finished house. One monster blog post seemed a little full-on, so I've decided to break it into rooms. I'll then finish with an over-arching summary to wrap everything up. And there'll be project tutorials and DIY stuff sprinkled in there too!
To kick things off though I thought it might be nice to share some general details about the property, just to help you get your head around the house as a whole and give you a basic understanding of the market conditions.
If you're the kind of person whose eyes glaze over at the mention of real estate, and are mainly here just for the room makeovers, then sorry if this bores you. There'll be plenty of before and after goodness to come!
As previously mentioned, the house is relatively young at only 14 years old. It's orientated north on its 580 square meter (approx.) block and is quite generously proportioned with four bedrooms and two bathrooms. Here's the plan…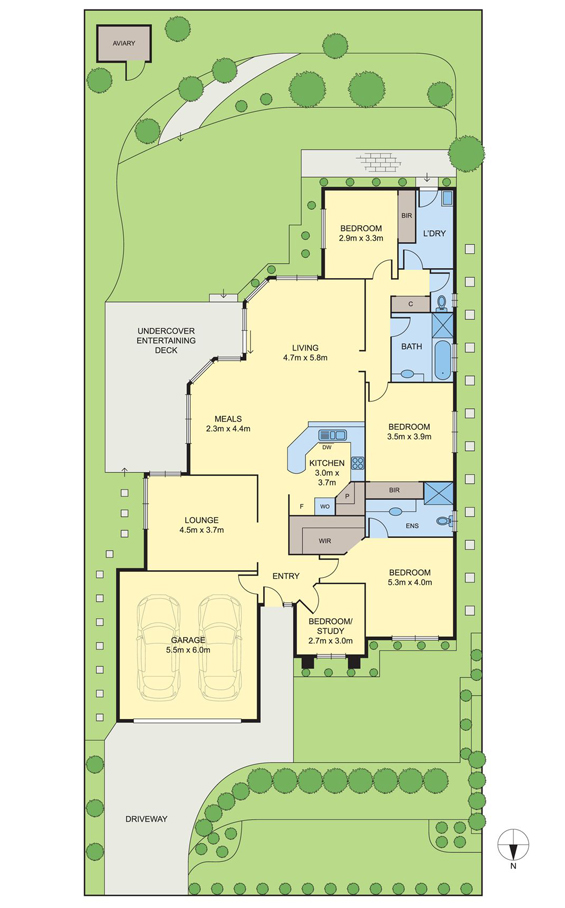 It sits on a quiet no-through road opposite a primary school and within easy walking distance of the local township.
There are currently 51 (yes people, 51 – I'm so freaking out right now!) properties for sale in the same suburb and the median house price for 2018 was $650,000.
Last November, prior to any work, the house was valued in the early 500K range, and after two recent appraisals is looking like sitting closer to 600K – our 12K is working hard! Still, it's not sold yet so at this stage we can only hope!
The main issue is that the current market is very slow. Understandably, my friend is keen for a quick sale so she can close this chapter of her life and move on. Our main goal in refreshing the property was more about making it appealing to buyers than increasing the worth. Of course, a boost in value is nothing to be sneezed at, however it was always a priority to create something which pulls at people's heartstrings. In this competitive market it's the only way to stand apart and secure a sale. As already mentioned though, it's not sold yet so who knows how long it might take? At least we know we've give it our absolute best shot.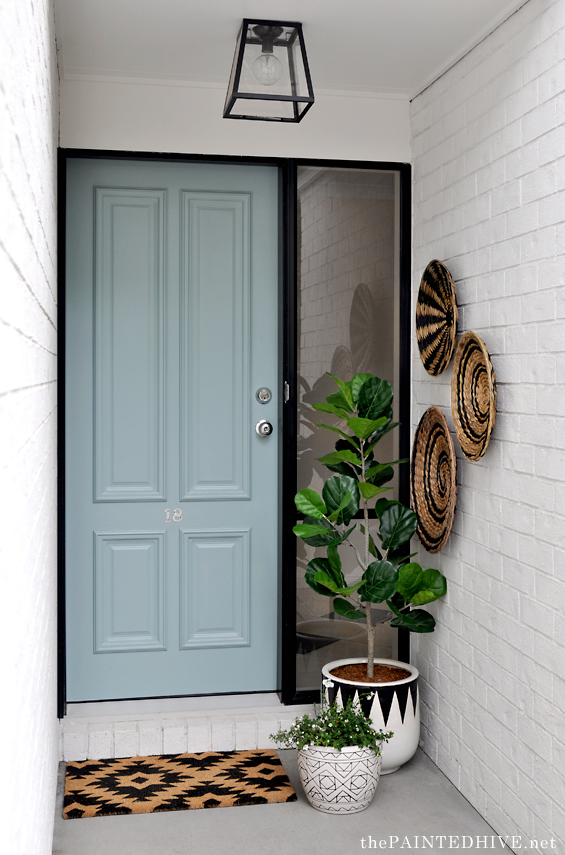 As with pretty much all of my projects, there was a moment in the middle of this flip where I had serious self-doubt, wished I'd never started and wanted to crawl under a rock and pretend I wasn't responsible for anything. Thankfully, I know from past experience that things tend to work out in the end…and they definitely did!
I'm sooooo pleased with the way this house has come together and can't wait to share more! Every time I go to take more pics, vacuum the floor or move a book half an inch to the left, I feel contented. It's such a nice home to be in. Of course, it's still very much a budget-friendly project and is far from perfect (just don't expect it to look like something from HGTV!) however this authenticity is part of its charm. I've received so many excited messages from readers and followers who can't wait to see the reveal, and as lovely as this enthusiasm is, it also imposes a certain amount of pressure. As I said in a previous post, please don't go comparing me to Joanne Gaines – LOL!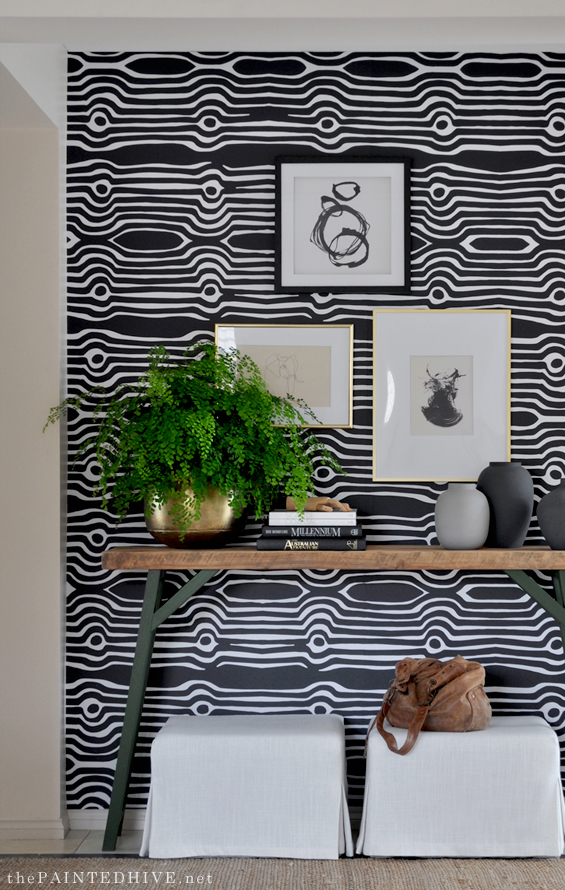 My initial vision for this house was a clean and somewhat contemporary aesthetic – a bit of a departure from my usual slightly eclectic-slash-cottage-slash-rustic style. Not sure when it happened exactly (probably at the point I had to start using my own decor to dress it) though quite a bit of vintage has crept in! It's still modern and fresh overall though also has a bit more charm and individuality than you might see in most staged houses. I'm hoping that's a good thing!
To keep the flow consistent I've tried to use black, white, green and gold in each space.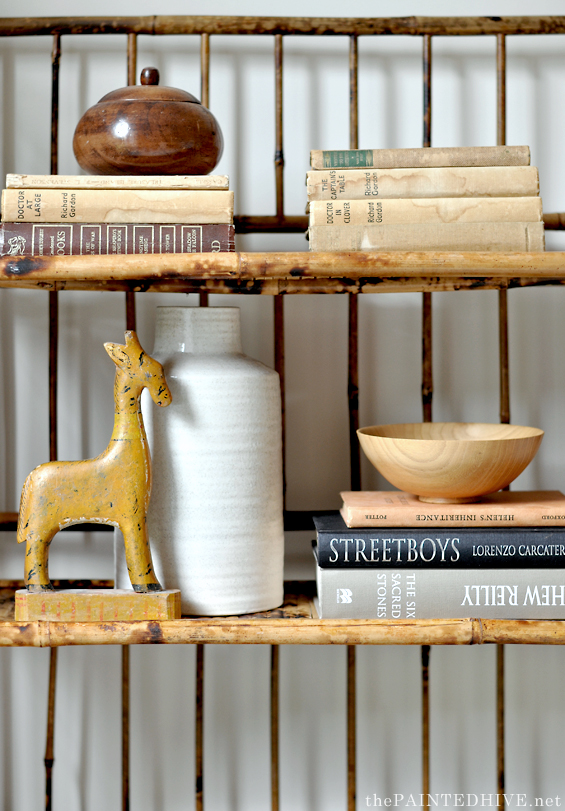 The house will likely be officially on the market in the next two weeks or so and I'd love for anyone within the vicinity of Whittlesea to come on by and attend the first Open Viewing. I'm planning on being there and would appreciate more than one other person showing up – LOL! In fact, it'd be awesome to have a great turn-out! For anyone outside the general area, maybe you could even make a day of it! Will be sure to share more details as they emerge.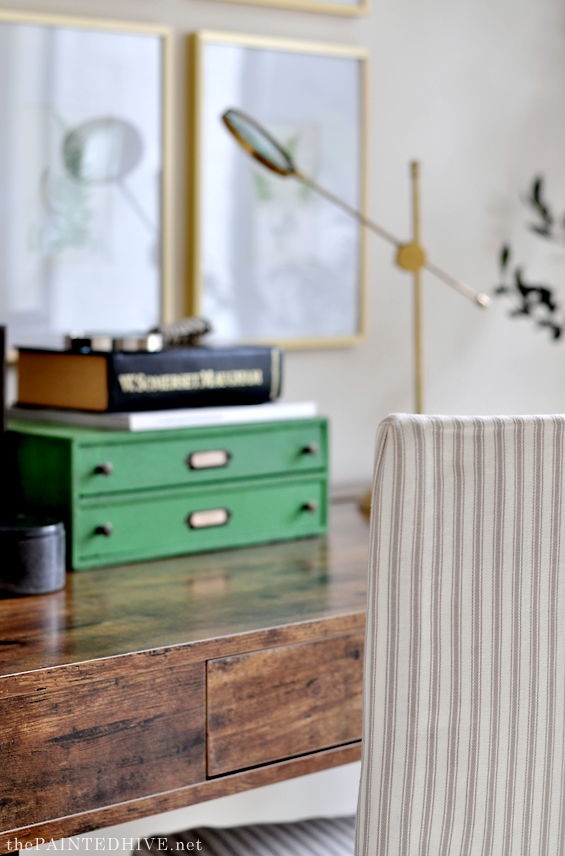 In other news, I'm still trying to decide what will happen with the staging furniture and decor. I'd like to offer it to the new buyers as a bit of an incentive (for an agreed additional fee if they're interested), otherwise I may have a "garage sale" at the property or list things for auction via eBay. Not sure yet. Thanks so much to everyone has has expressed their interest in purchasing pieces. As much as I'd love to go forth with a first-in-best-dressed arrangement I'm just not sure how fair that would be given how many different messages I've received.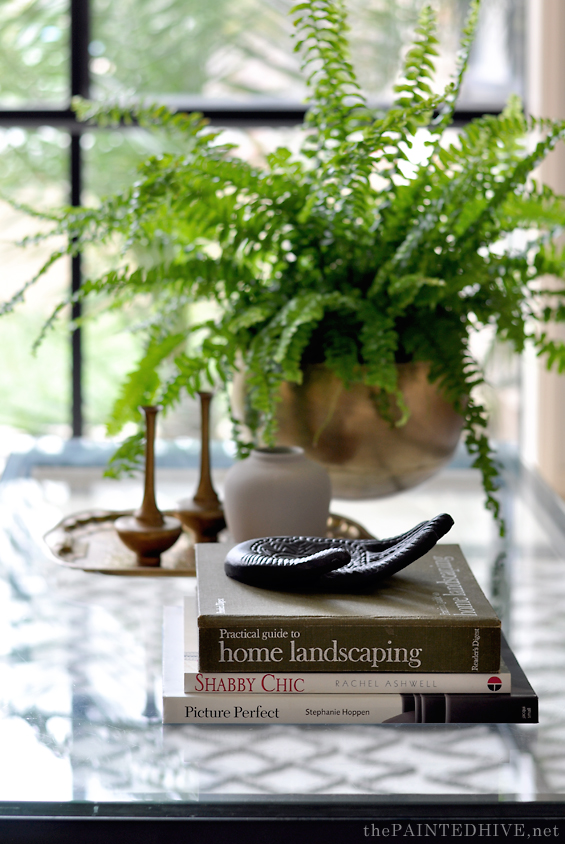 Finally, I'd like to thank my brother, dad and especially my mum for supporting me so much throughout this flip. It hasn't been a quick and easy process, and more than once I've spouted way too many swear words. I could not have done it without them.
And of course, a massive thank you to my friend who has been so trusting, patient and obliging throughout this entire journey. Placing such an important asset in someone else's hands takes a huge leap of faith. I'm incredibly grateful she so openly allowed me the opportunity to tackle the house.
In closing, thank you to all of YOU! I've received countless lovely comments, messages and emails about this flip. Your enthusiasm, excitement and encouragement honestly helps sustain me. I hope you love it!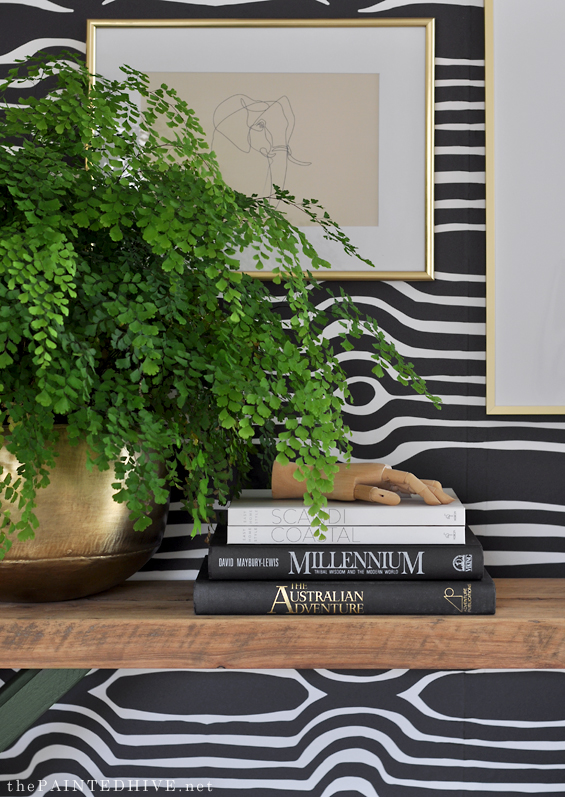 Find all of the previous flip house posts HERE.