You were probably expecting to see the suite extension bathroom reveal this week, but sorry, something unexpected happened I needed to share first (the bathroom will be coming up super soon!).
With everyone being stuck at home, and thanks to a streak of perfect painting weather, my parents abruptly decided it was time to apply "rendering" to their whole house!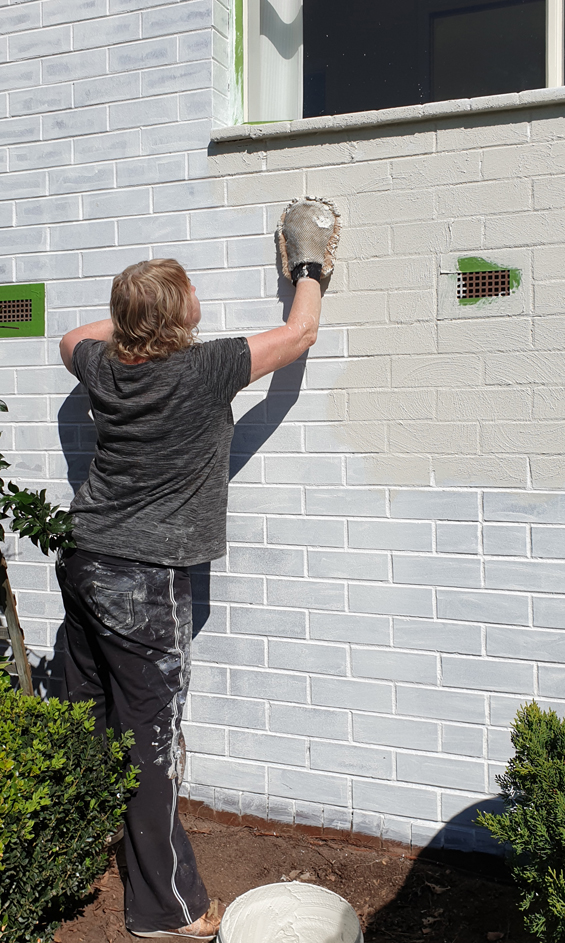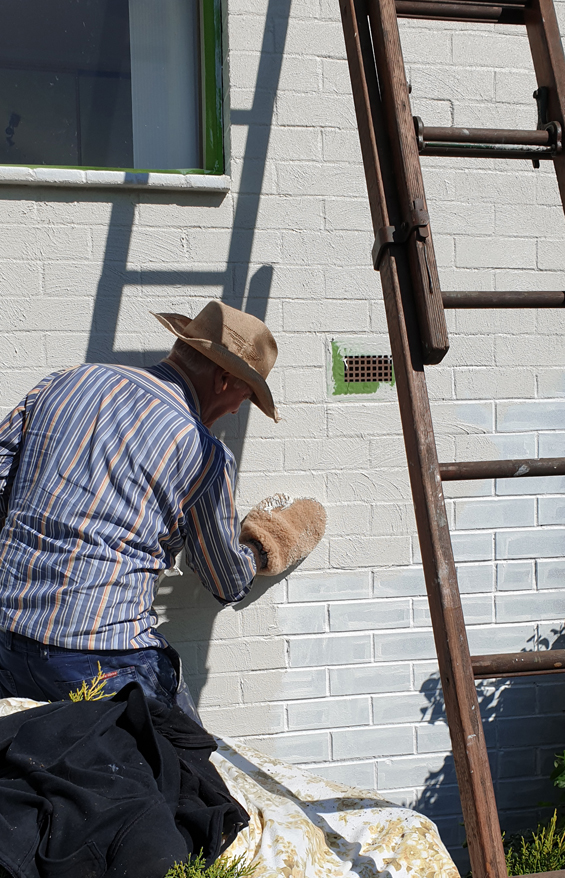 Altering the original brown brick was always part of their reno plan, and after some initial talks regarding hiring professional spray painters to do the job, they went ahead and did it all by themselves – with awesome results!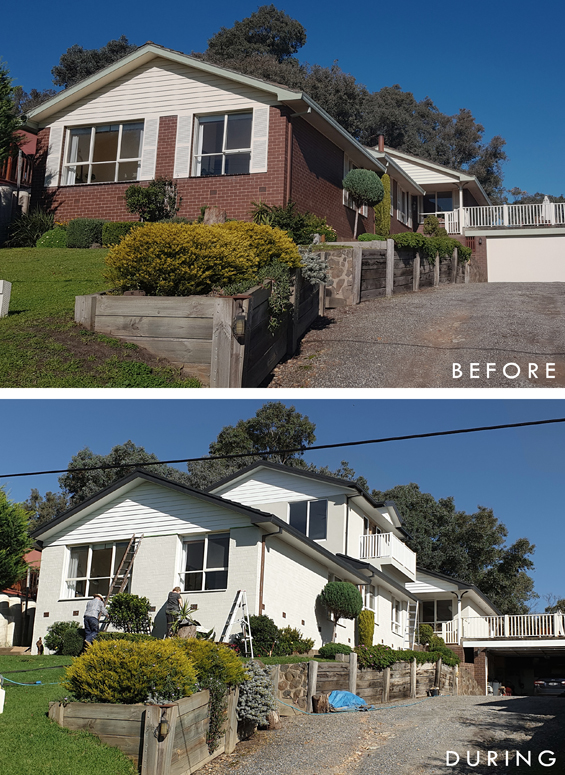 Of course, the exterior is still far from finished so you need to use your imagination to some extent, but the difference is already striking!
I realise that in comparison to the brown brick the new off-white appears somewhat stark and bare, though keep in mind we will be adding some decorative elements to warm things up, provide further contrast and soften the overall look.
They used Dulux Texture 'Medium Cover' (the same paint we used, and loved, on the flip house facade). Here you can see the finish it provides…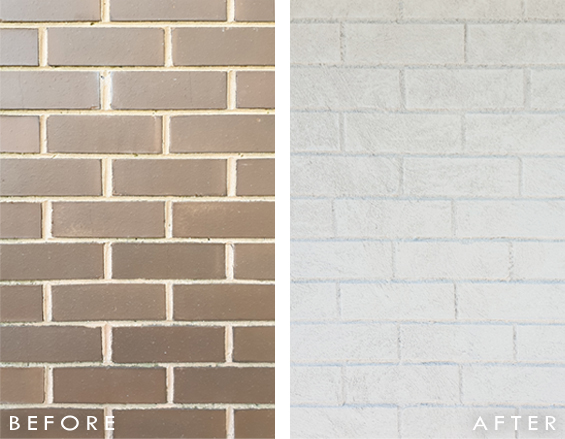 For those of you who aren't familiar with the product, it has a thick render-like consistency and is applied with a mitt to give a rustic bagged effect, which leaves the brick pattern discernible. It's not a look for everyone, but I personally adore it!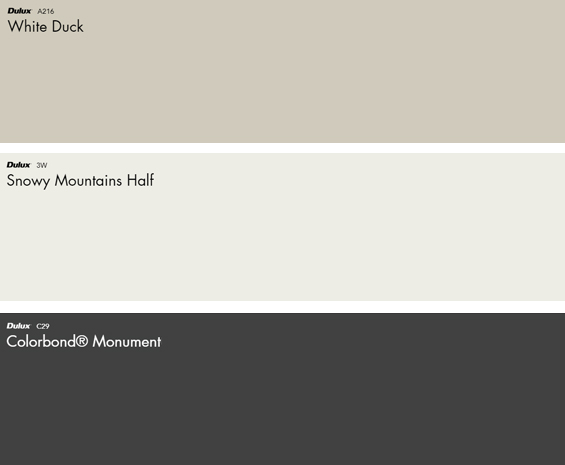 They went with the same colour as their new extension render, Dulux 'White Duck', and although the finishes are different (the extension being somewhat smooth), the house looks beautifully consistent. If anything, having the slight variation in texture actually adds interest and character.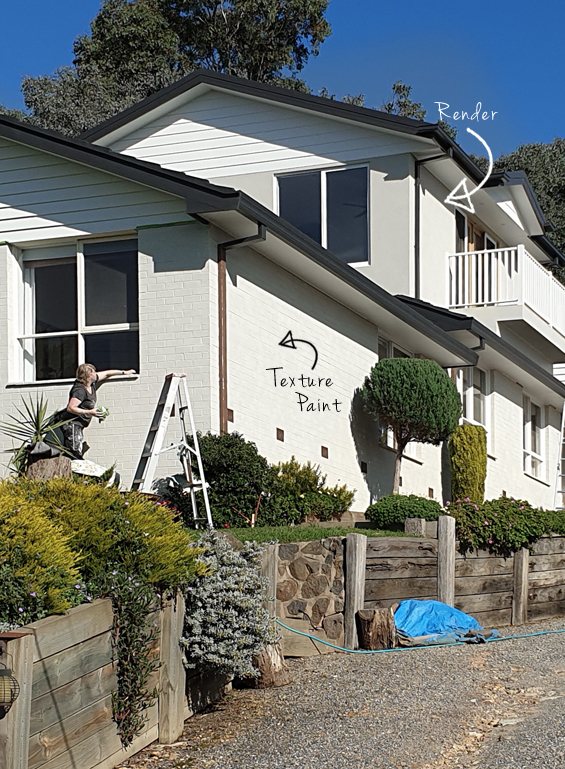 You can see from my digital swatches above just how tonally different White Duck actually presents in reality, so this is a perfect lesson in trialling your colours where they will be used! It's fair to say that even after testing as we did I still had quite a few sleepless nights imagining the colour as custard yellow, cold concrete or boring beige. And whilst in comparison to the stark white undercoat it does appear quite creamy-brown, in reality it has a gentle green undertone and I couldn't be happier with it! This portion of the house is north-west facing so gets a strong punch of bright light which on sunny days would make anything whiter look blindingly harsh.
As you can imagine, this was a BIG job though my parents managed to knock it over in just four days – which I reckon is pretty impressive!
It took two tubs of undercoat and 4 tubs of texture paint which totalled $900.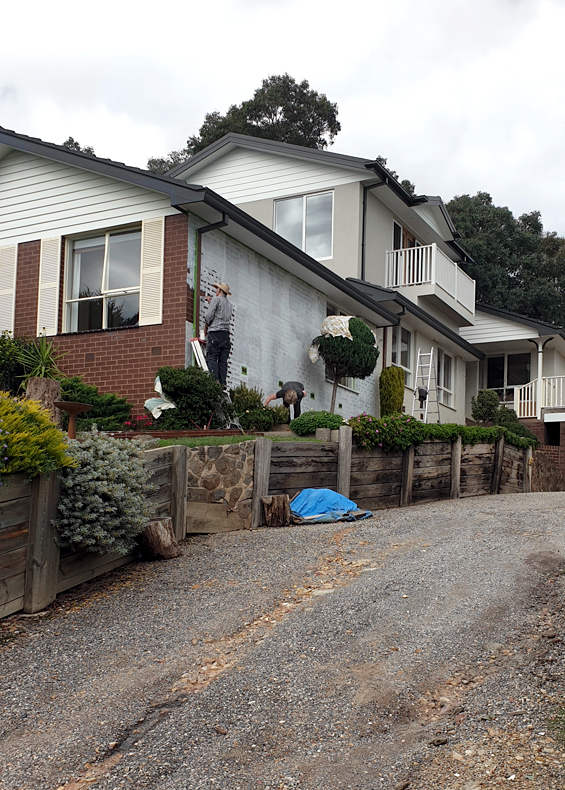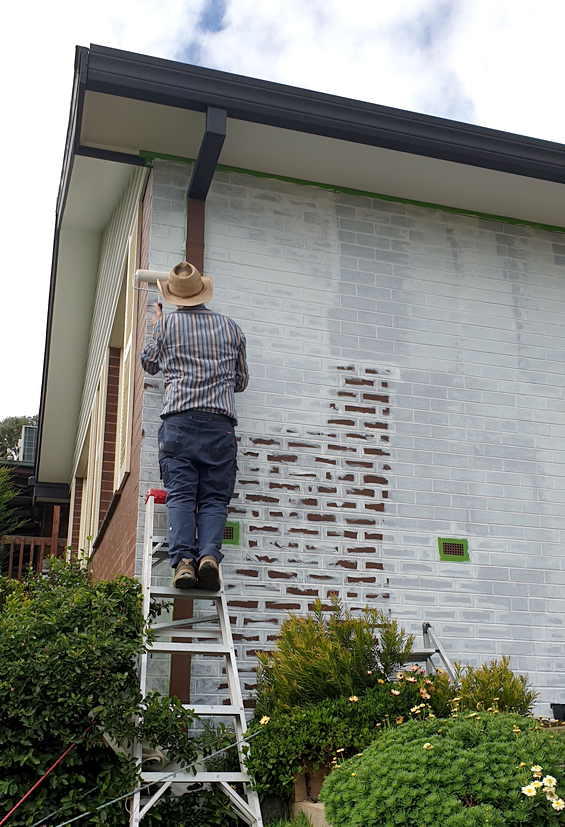 Not bad considering they enquired about having it professionally done and the cheapest quote was $5,200!
I won't go into all the steps as my parents basically followed the instructional video, though here are a few tips:
:: Tape up well (trust me, although taping is time-consuming it will save your sanity) and ensure you remove any tape before the paint is completely dry. This stuff sets like glue so unless you remove the tape prior it simply tears and becomes a real pain to get off.
:: If you have any glazed bricks, they will need to be acid etched or grinded back for the paint to properly adhere. My parents had shiny sill bricks which my dad grinded back.
:: The instructional video uses two coats of paint, though depending on the coverage you get and look you're after, you may find you only need to apply one. Both here, and at the flip house, we used only one coat and found it ample.
As mentioned, the facade is clearly still a work in progress which needs quite a bit of work before completion. This includes relatively basic jobs, like finishing the painting, building new shutters and choosing exterior light fittings, to more complex projects, like replacing the retaining wall, adding a pergola over the balcony and having the driveway made. Plus about a million other things in between! Slowly but surely it's all coming together though!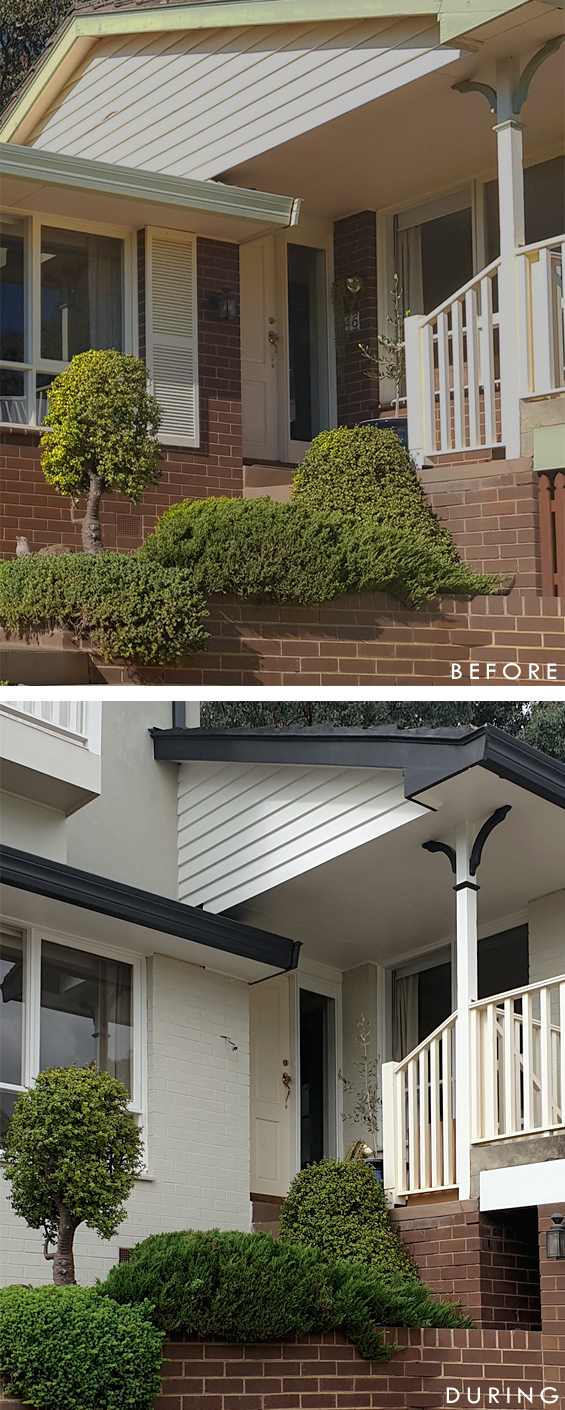 I hope this provides some inspiration! Please let me know what you think – I'm sure my parents would love to hear your opinions :)
Catch up on all of the other suite extension posts HERE.