Firstly, thanks so much for all the love on the bathroom reveal post! You guys are just the best.
I know it seems like things have been sitting stagnant at my parent's house for a while, though there's actually been quite a bit of progress I can't wait to share!
Something that happened a few weeks back was the addition of some DIY pergola-style millwork to the underside of the new balcony.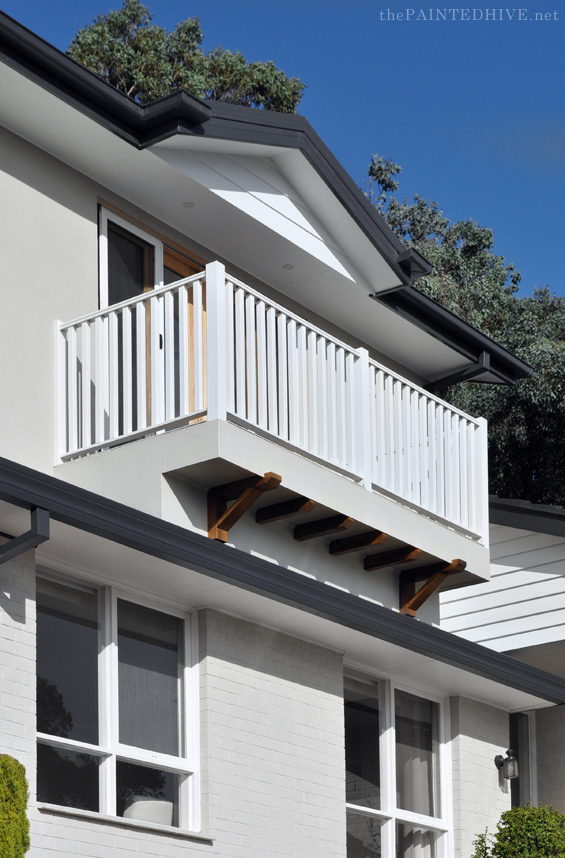 If you follow me socially (through Instagram or Facebook) you may have seen a snippet of this project already.
From the start I knew the balcony was going to be a bit of a design challenge due to the unusual way it over-hangs the angled roof.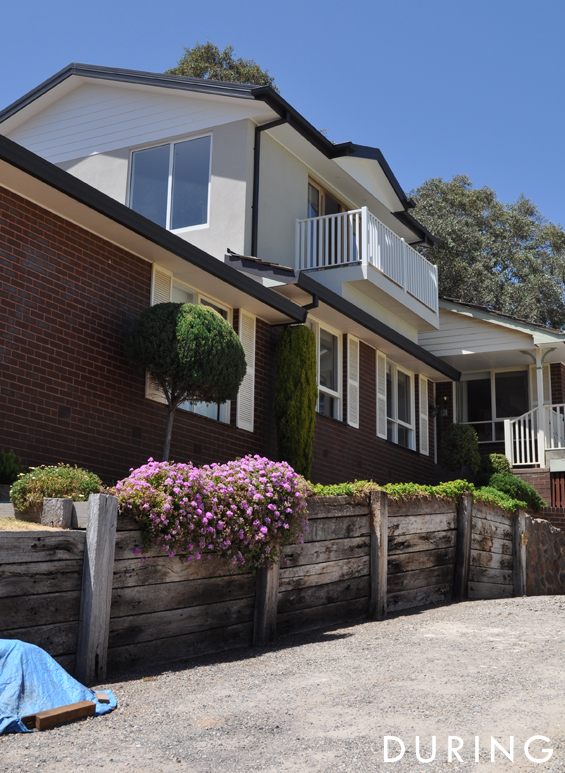 I get that counter-levered structures can look cool and modern, though something about the stark blockiness of this never really sat right with me, and it just didn't suit the style of my parent's more traditional house either.
So, I had this slightly unconventional idea to attach some chunky decorative timber to provide a bit of relief from the boxy lines and add some extra charm and character…and it actually worked!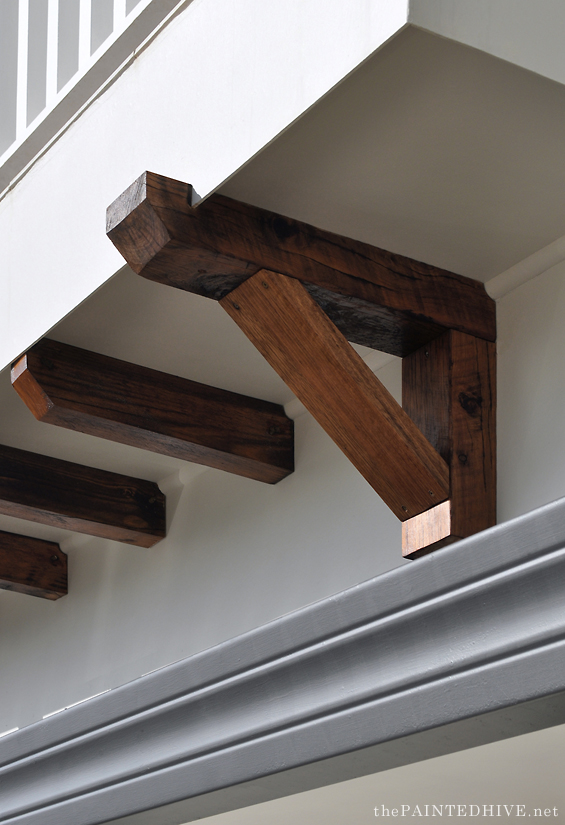 My dad built all of the elements from inexpensive treated pine, stained them a warm cedar tone, then bolted them up there!
It was pretty easy, very affordable, and looks so much better (well, according to me)!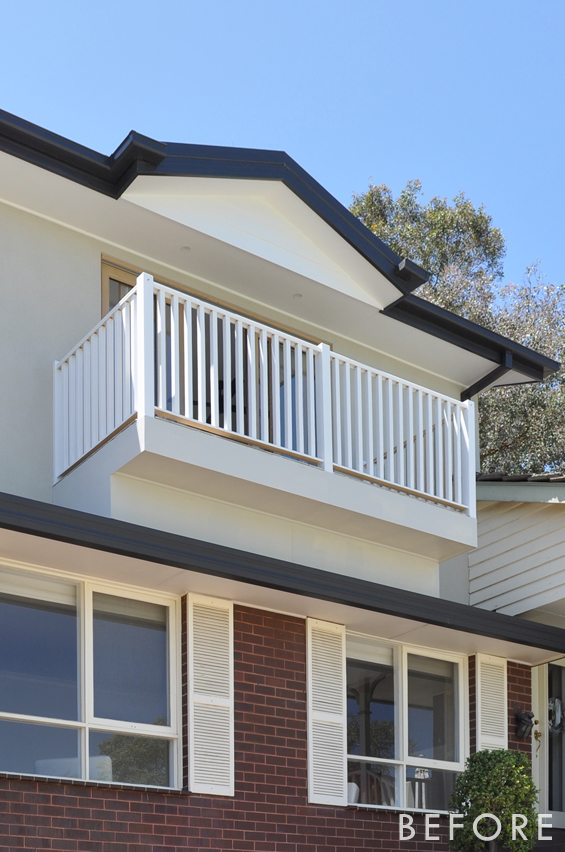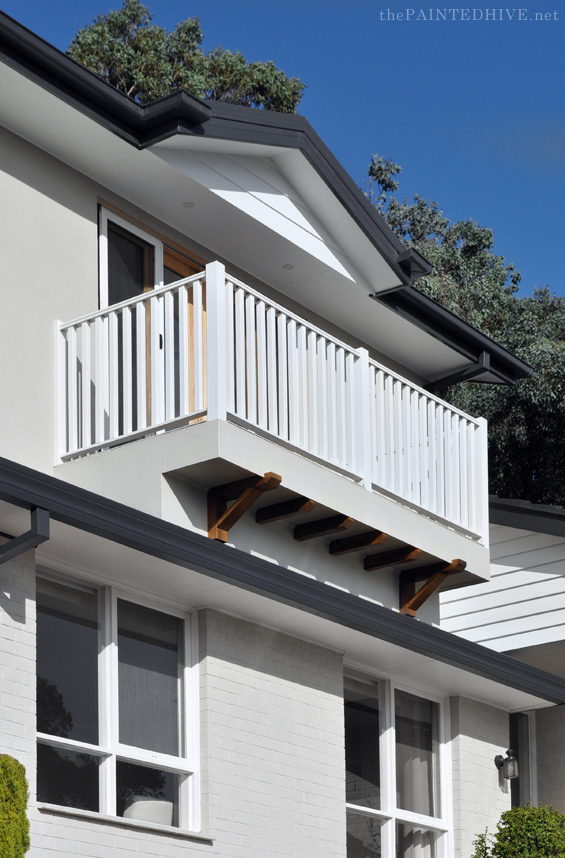 I know some of you will prefer the more modern appearance of the before but, like I said, it just didn't quite suit the feel we were going for here.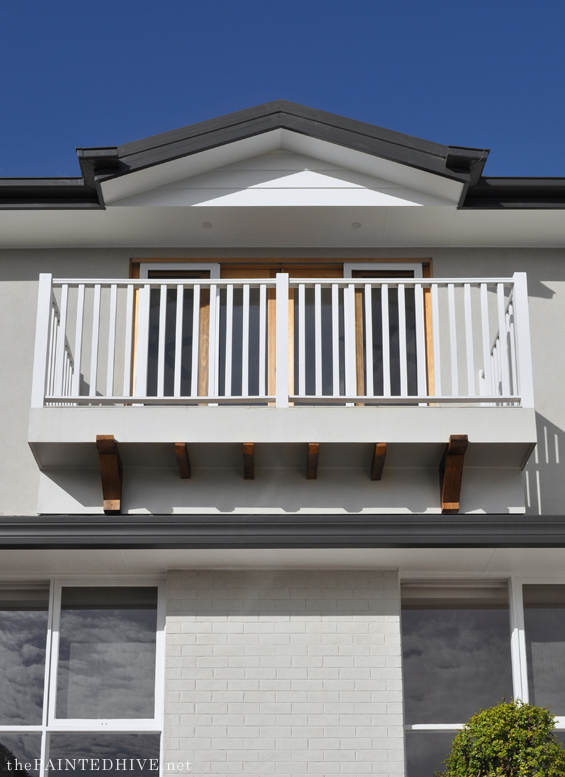 I'll be back super soon to share some more of the progress we've made.
Catch up on all of the other suite extension posts HERE.