This was such a fun-daunting-exciting-scary makeover for me!
If you follow me socially (on Facebook or Instagram) or are a blog subscriber, you've probably heard about this project – in fact, you may even have already seen it!
Last weekend I was fortunate to have the opportunity to host a live video on Facebook centering around the easy transformation of an outdoor space for Mother's Day.
Yes people…LIVE! See where the 'fun-daunting-scary-exciting' bit comes in now?
For someone who's usually behind the camera this wasn't something I approached lightly. Now that it's over though, I'm so, so glad I gave it a go. Even if the whole experience feels like a total blur!
I don't want to give too much away in this post, so pop on over to my Facebook page and check out the video to see the transformation.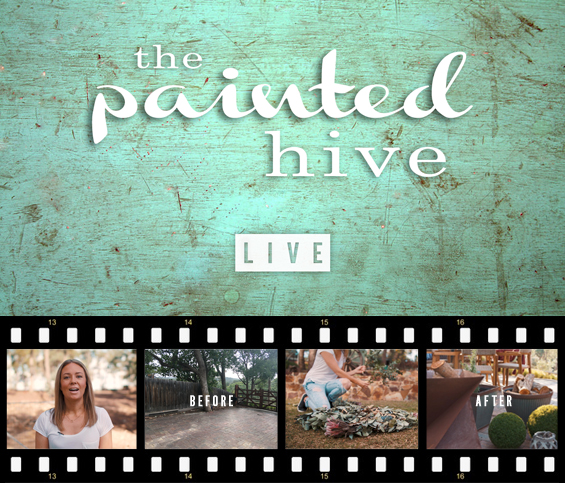 CLICK THE ABOVE IMAGE TO VIEW THE LIVE VIDEO
Whilst you're over there, feel free to leave any comments or ask any questions. Even a simple 'hi' would be lovely. It'd be awesome to hear from you and I'll be sure to respond to everyone.
And just remember, this is the first time I've ever done anything like this so please be kind (and ignore any weird awkwardness, including my daughter wearing a onesie, m'kay?).