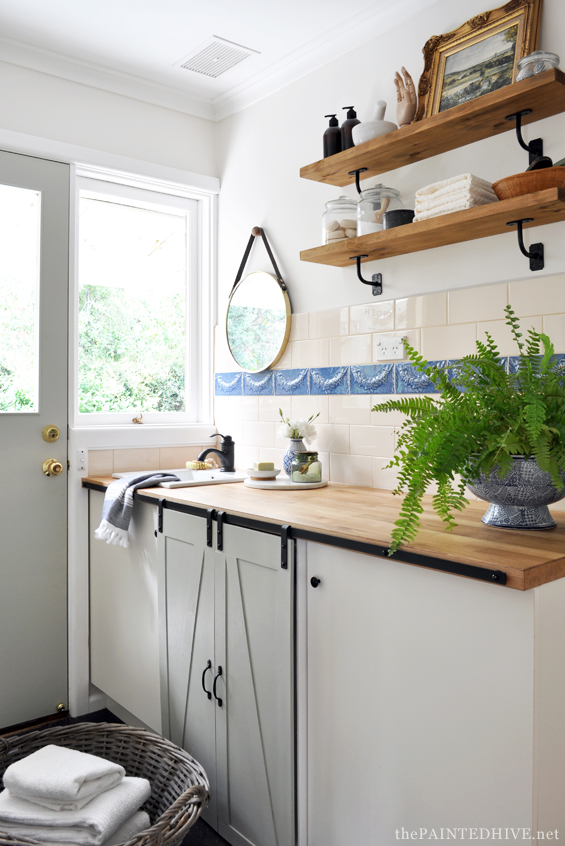 Well, hello there!
Remember me?
Sorry I disappeared for a few weeks.
I know it probably seems like I was doing little more than enjoying the summer sun, however, amidst sipping rosé and splashing in the ocean waves (which, let's face it, are obligatory tasks), some serious decorating has actually been going on!
Just prior to Christmas I was asked to participate in a room refresh competition for Angi. Although I wasn't super keen about "contending" (#insecure), it sounded like a fun project and was a great motivator.
I had around five days and just $500 to transform a laundry room from blah to beautiful – this was my kinda challenge (well, minus the tight time-frame…I think we all know how awesome I am with tight time-frames!).
Given my laundry room is in need of much more than a mere "refresh", I decided to recruit my parent's space. Not only did their room have more potential, though enlisting a second party meant I also got a free labourer – thanks mum! Nothing like having a grateful lackey to do all the boring jobs. Ha, ha!
I've been hanging out to share this project and am so excited it's finally go time!
Here's what I started with…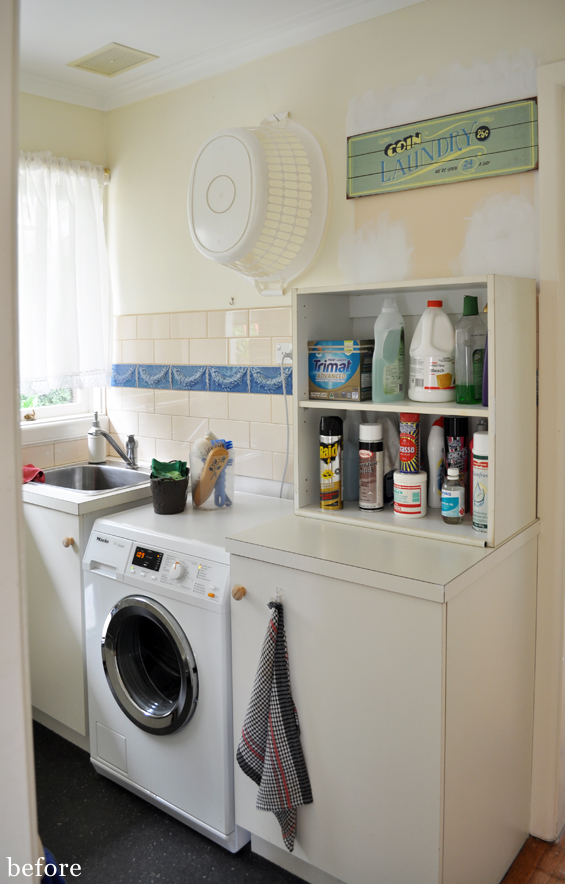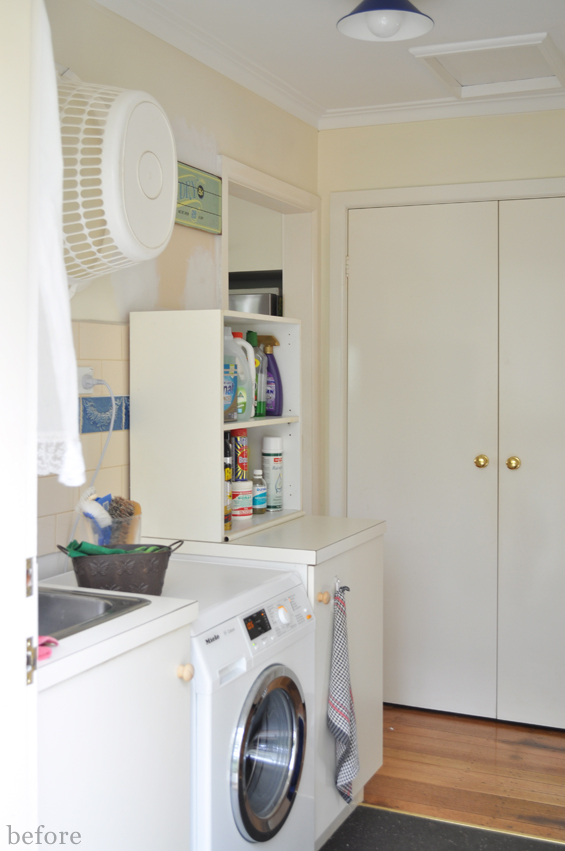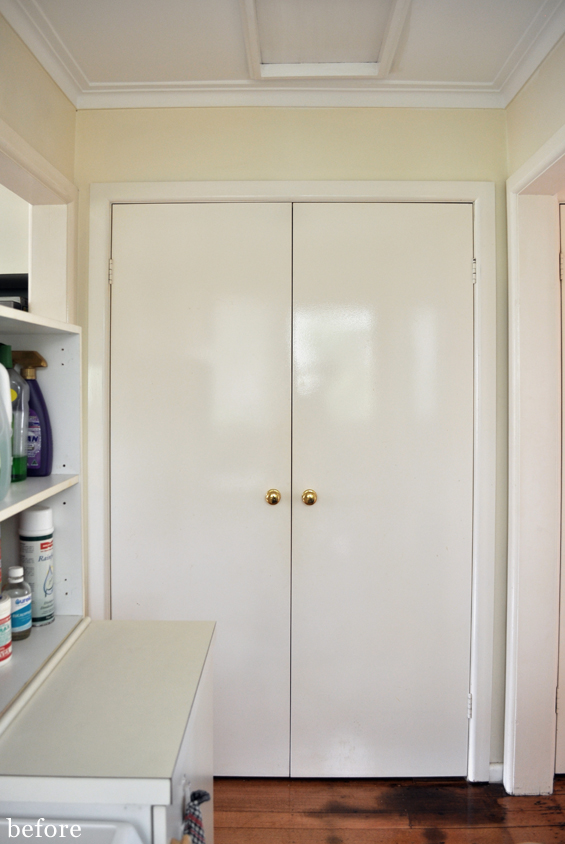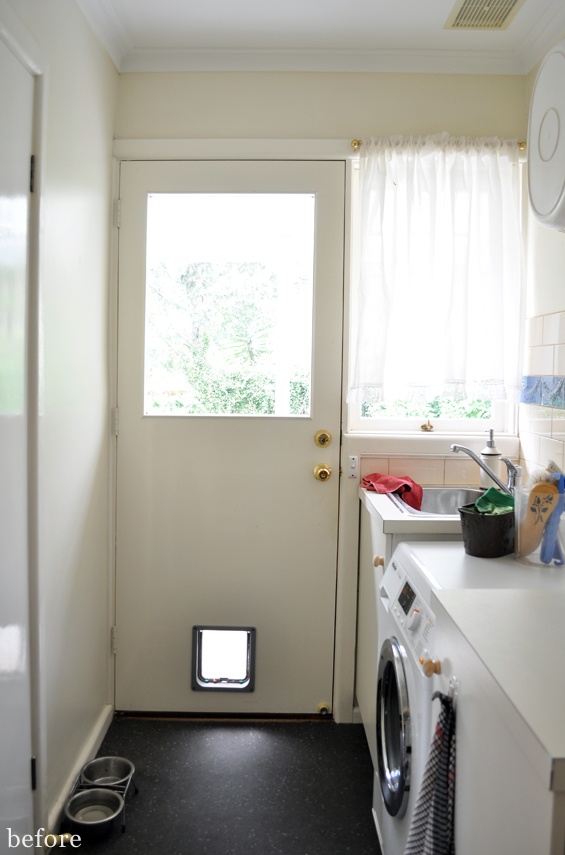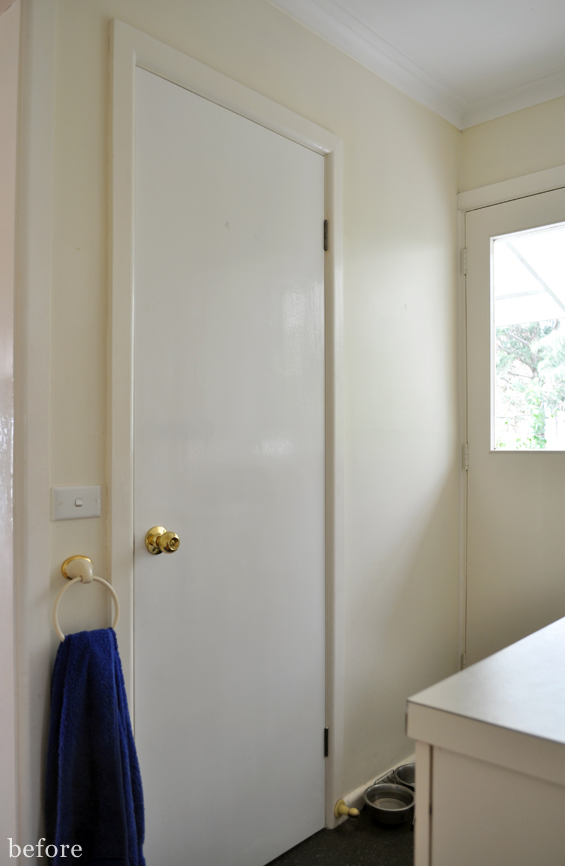 Utilitarian much? Thing is though, it needn't have been. There is ample cupboard space available to house all of the unattractive necessities.
And, aside from the fact it's clearly a functioning laundry room, it also acts as a powder room of sorts to service the adjacent water closet. This means it's often used by guests. The real kicker however is that this space is off a main hallway in the house and is completely open! Yep, with no dedicated door (or even doorway!) this laundry room isn't even it's own "room" at all.
So, given the time-frame and budget (plus my weird need to dodge avoidable mess and work!) the plan was simple…prettify this space by making the most of as much as possible.
Given the go-go-go of it all, I didn't really have a chance to stop and share progress posts as I went. Instead, I'll be back soon with some tutorials and source lists. In the meantime, you can read a bit more about my ideas and processes over on Angie's List.
Anyhoo, here's the room now…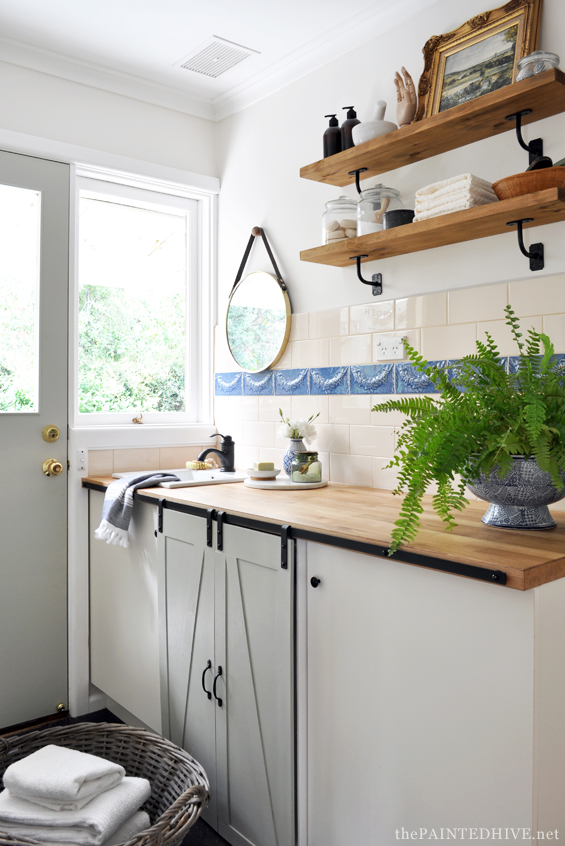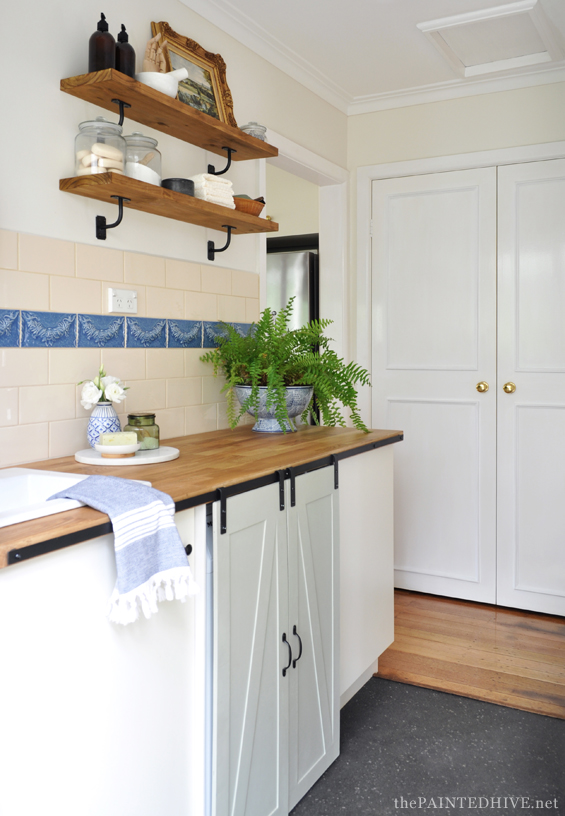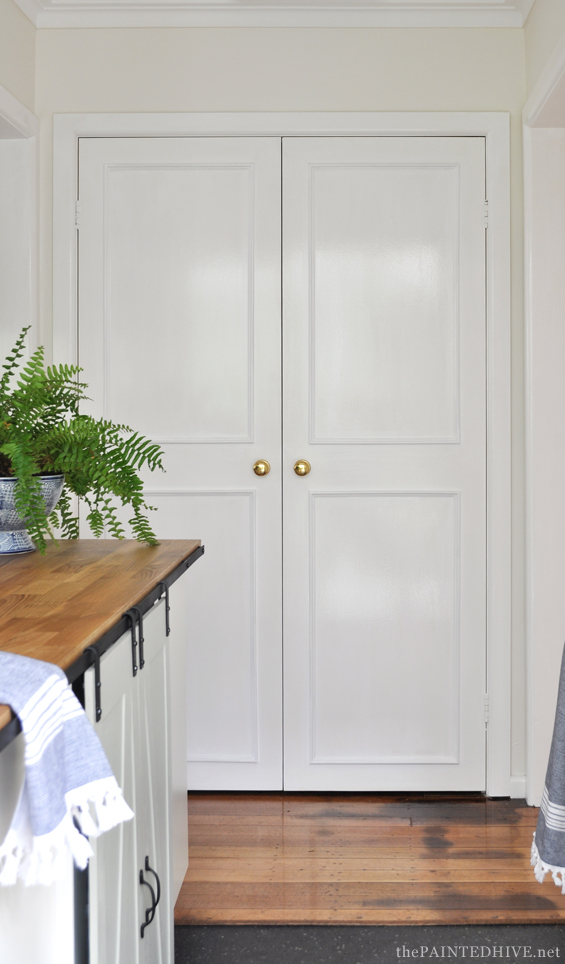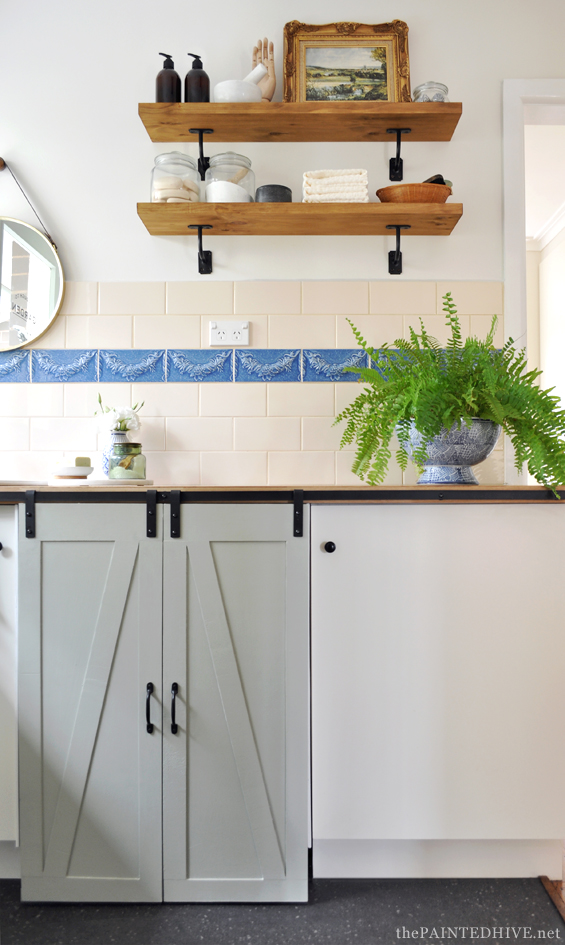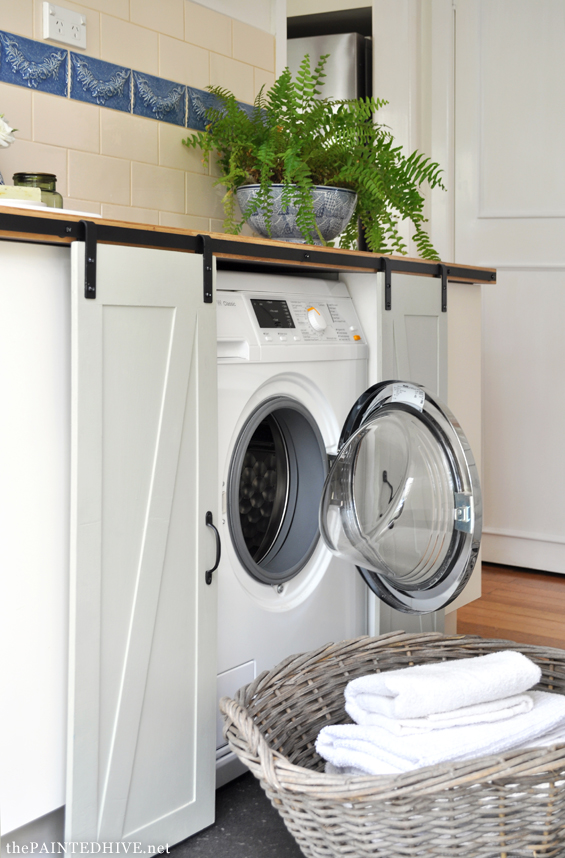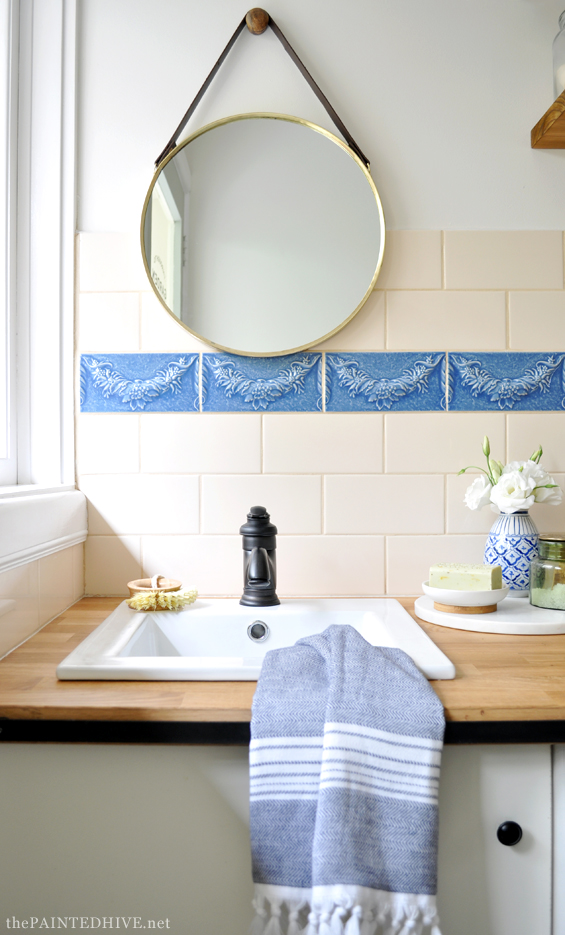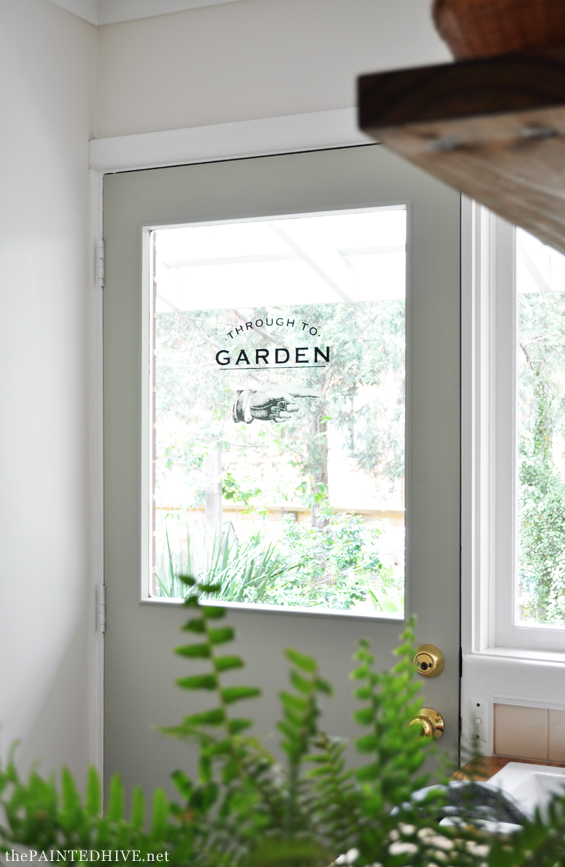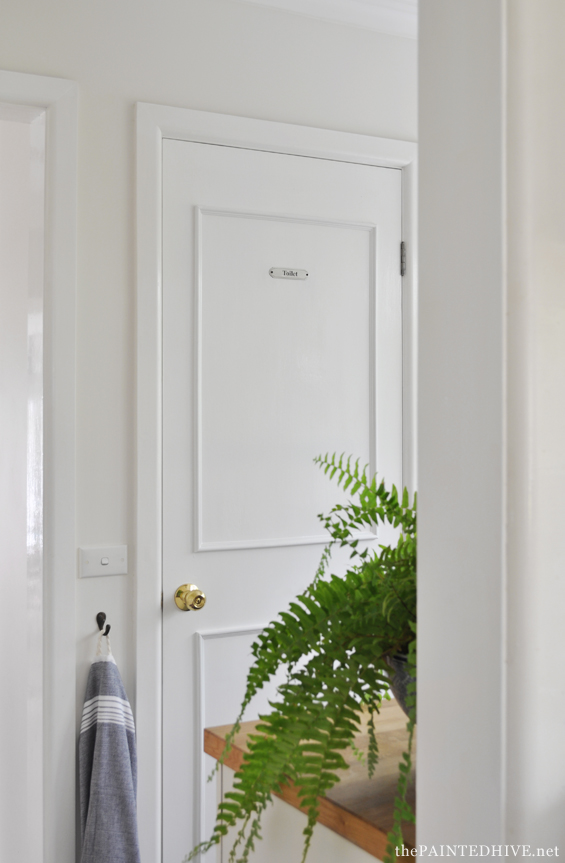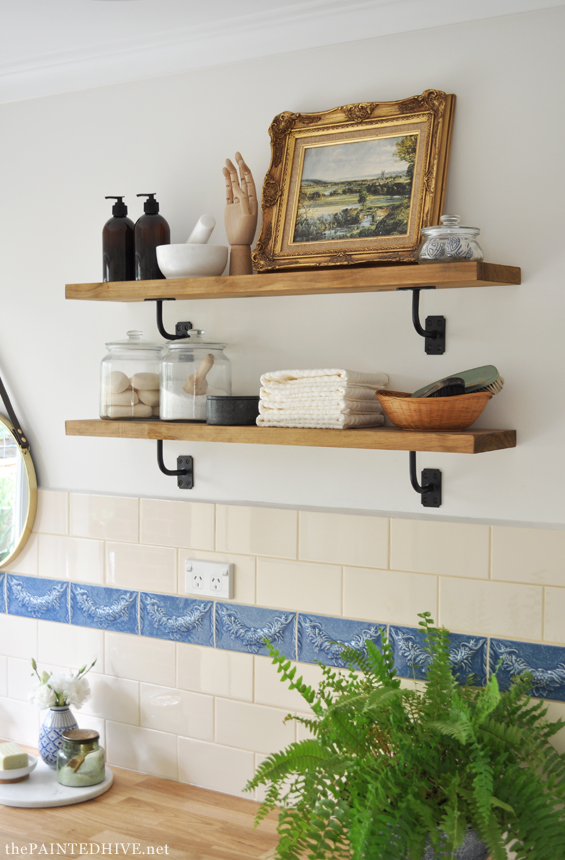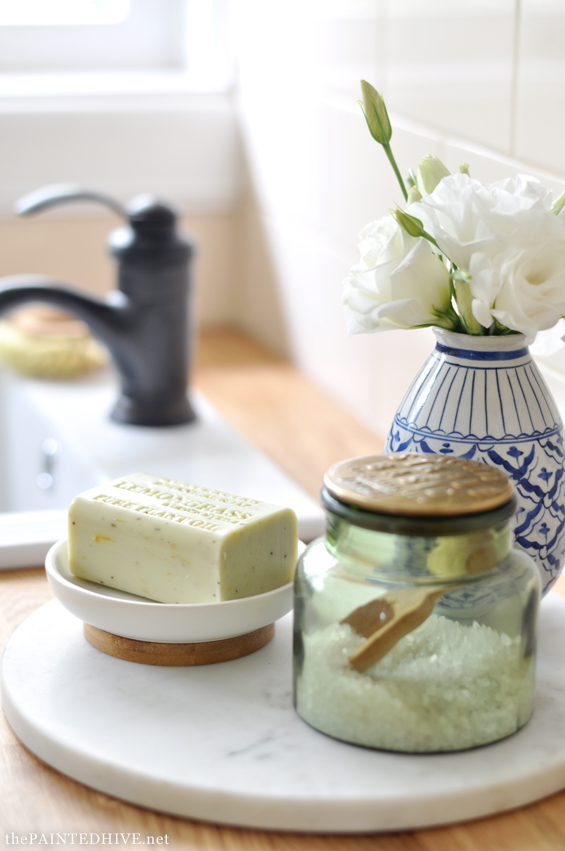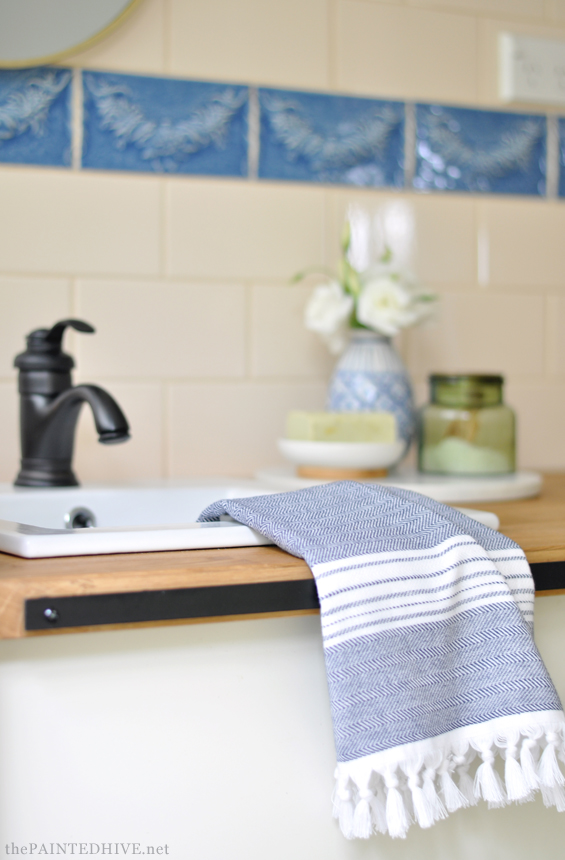 Just a tad more appealing!
It can be tempting to throw the baby out with the bathwater, though as you can see, I kept the cabinets, tiles and flooring and dragged them all out of the past with some fresh and thoughtful "accompaniments". Breathing new life into the existing elements in a room is one of my favourite ways to redecorate.
I'm so, so proud of the way this space came together. Mum and I did all of the work ourselves and chuckled from time-to-time about our new careers in plumbing and carpentry!
Here are a few side-by-side before and afters for comparison's sake…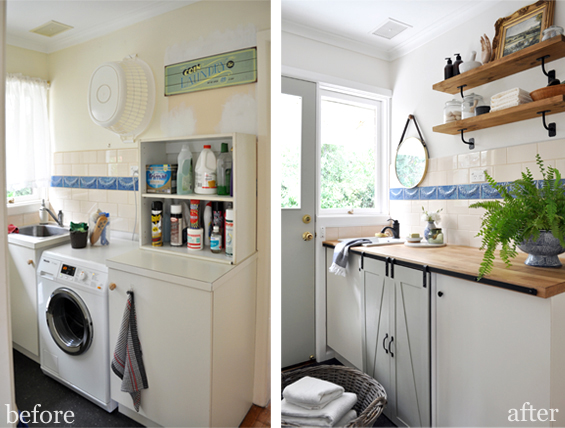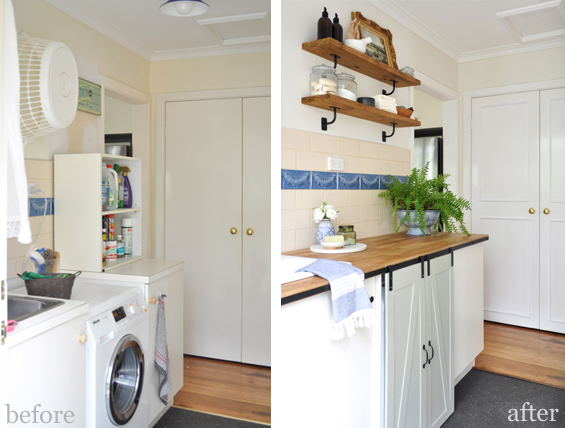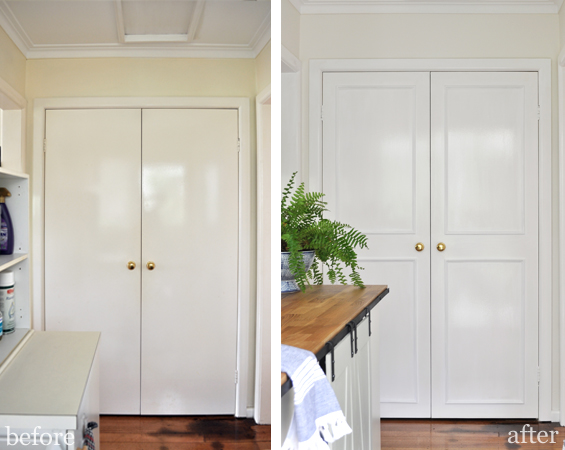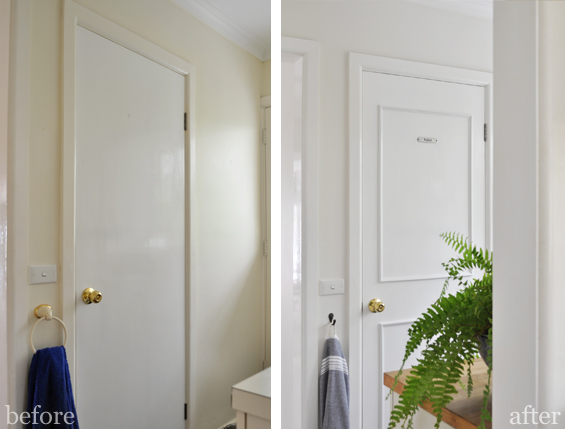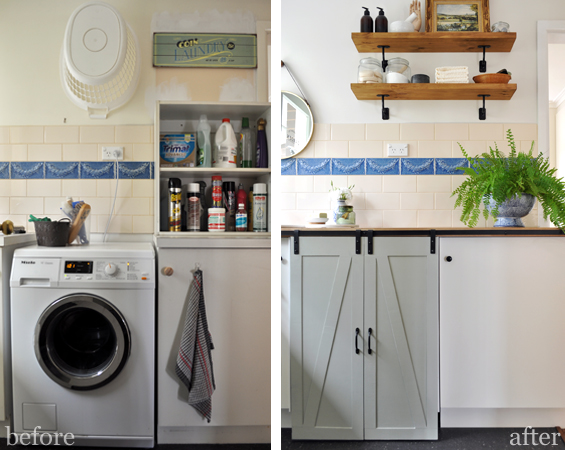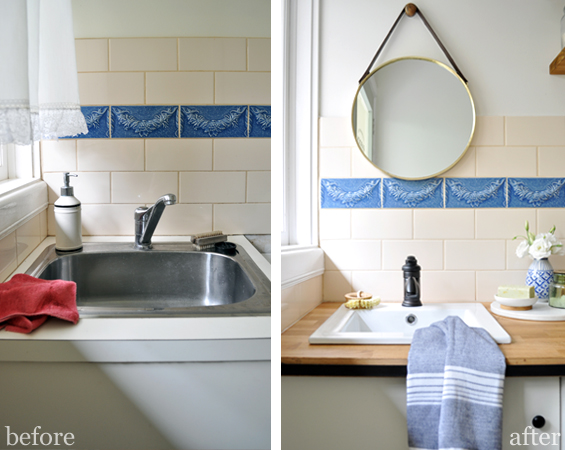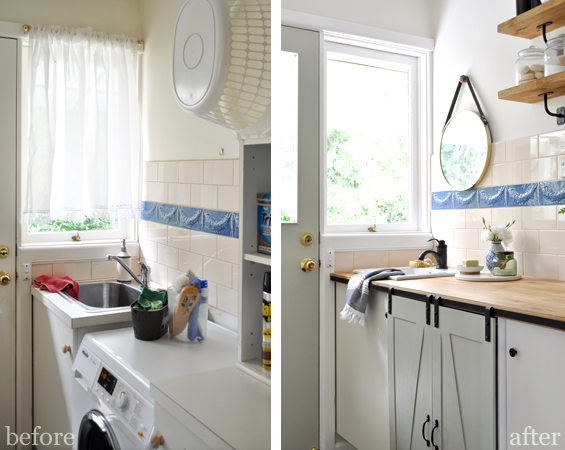 Like I mentioned earlier, I didn't participate in this campaign for the competition aspect, though I am up against nine other talented, and popular, bloggers. To save me from looking like a total loser, if you like what I've created, I wouldn't hate it if you have time to stop by and give me a vote (it's just one click, well, technically two).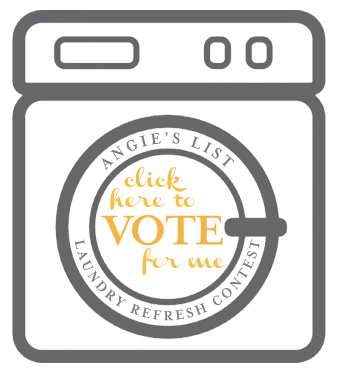 VOTING HAS NOW CLOSED
I know this isn't a spectacular transformation though it was a fast and fun budget-friendly one. I really hope you like it and that it helps inspire.
UPDATE
Find tutorials and further information about all of the elements in the space here or by clicking one of the below projects.