I've said it before and I'll say it again…the difference some paint can make is amazing!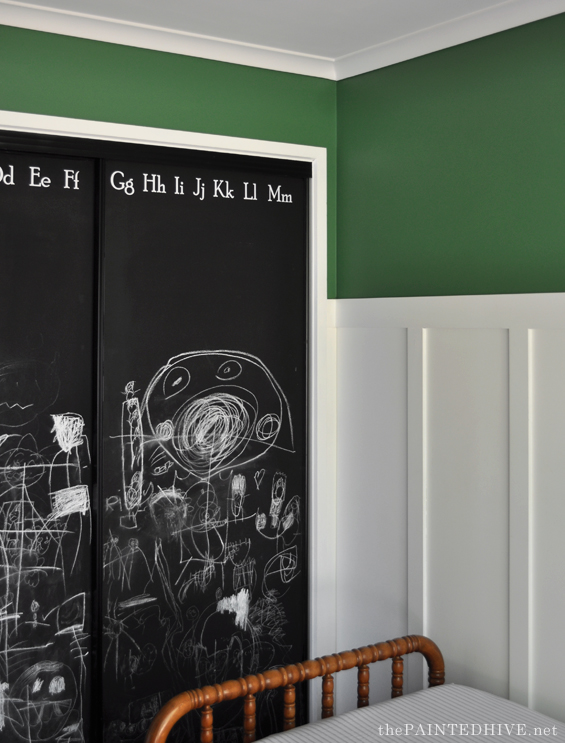 Excuse the (slightly disturbing) chalk art!
Usually I rely on the transformative power of neutrals, with their ability to freshen any space and create a nice, blank canvas. However, I've reversed things this time around, stepping way outside my comfort zone to go from neutral to nitro! Yep, the upper portion of Riley's bedroom walls are now a rather full-on shade of green!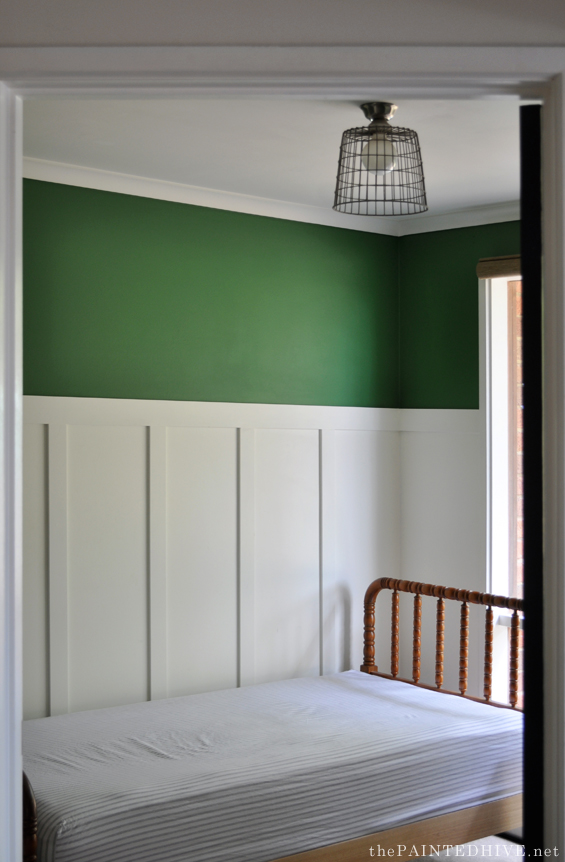 If you follow me socially (on Facebook or Instagram), you may have weighed-in on the colour choice…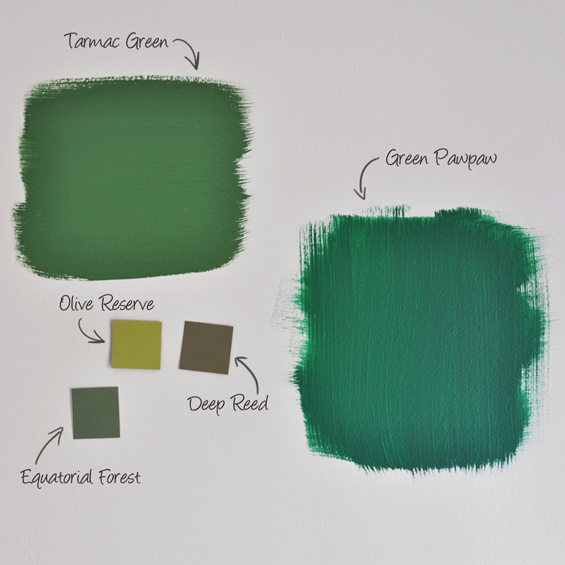 I was always going to go with a deep green, though choosing the exact colour wasn't easy. There were lots of mixed opinions, however in the end "Tarmac Green" won out. It was my favourite from the start and it's just perfect I think!
Still, you should have seen the look on the guy's face who served me at paint counter. "Whoa, that's certainly a very green, green," he said, as though I'd made some kind of mistake. I felt like saying, "Trust me, I'm a DIY blogger," in that authoritative 'doctor' kinda voice. Though let's be honest, I barely trust myself. So, I just smiled.
Anyhoo, the yellow undertone provides a beautiful warmth which should compliment the cosy feel I'm hoping to achieve…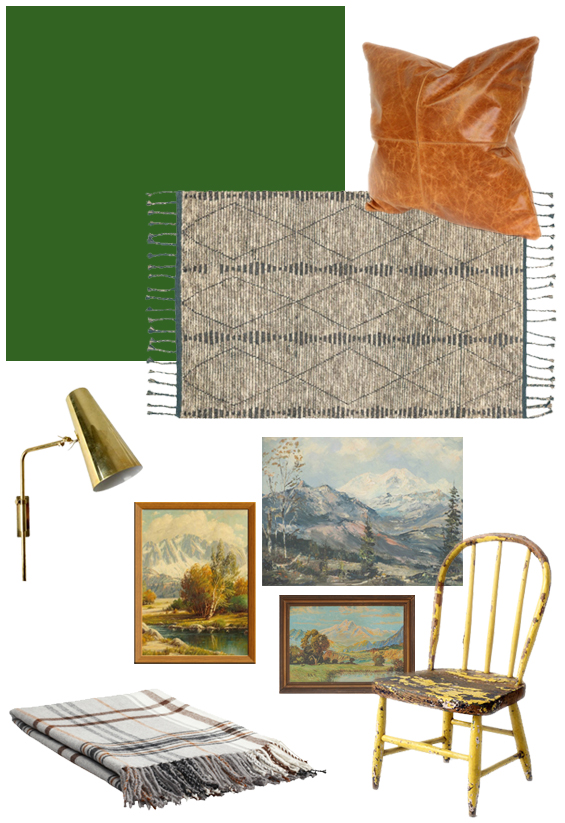 It's vibrant enough to say "hey, I'm green!", though not too saturated that it's overwhelming and not too dark or dull that the colour is lost in Riley's somewhat light-deprived bedroom.
And, as a bit of a bonus, the room actually feels a little bigger now too! Although creating the illusion of more space was never one of my objectives (let's face it, it's a teeny tiny room which was never going to appear otherwise), I did think using a dark tone might close things in further. So, it was a nice surprise to find that the green actually works to give more prominence to the board-and-batten, making it appear brighter, wider and taller.


The boring solid core door also got a little makeover…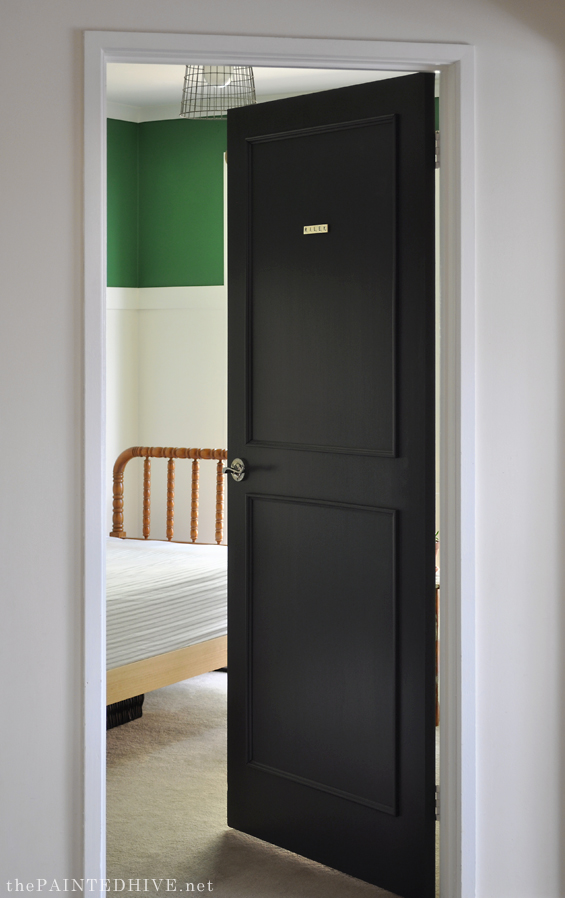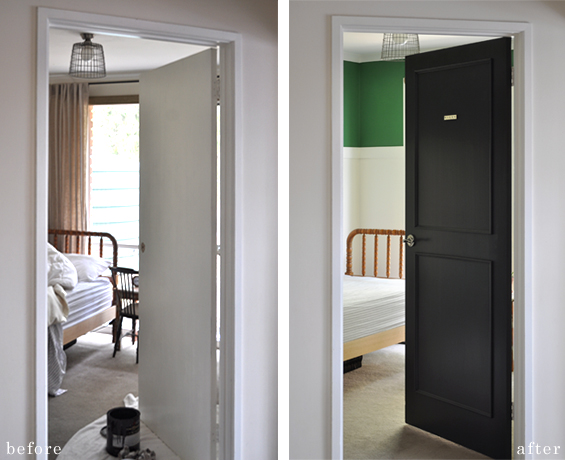 It now matches my little girl's bedroom door (which sits right beside it) and was a quick and easy project. Eventually I plan to re-finish all of our interior doors in the same manner. If you're interested, you can find my complete tutorial for adding trim to plain doors here.
For a little touch of whimsy I also added Riley's name in vintage Scrabble tiles.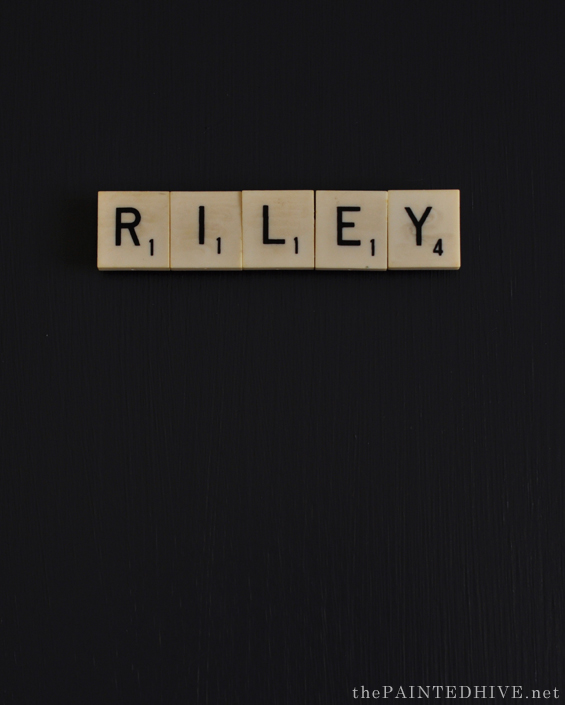 I bought them from eBay (I think they were 50 cents each) and attached them to the door using a Command strip.
I love the way the new green paint plays with the white of the board-and-batten and the charcoal of the door and the warm brown of the timber furniture. They just all go so perfectly together! #happyaccident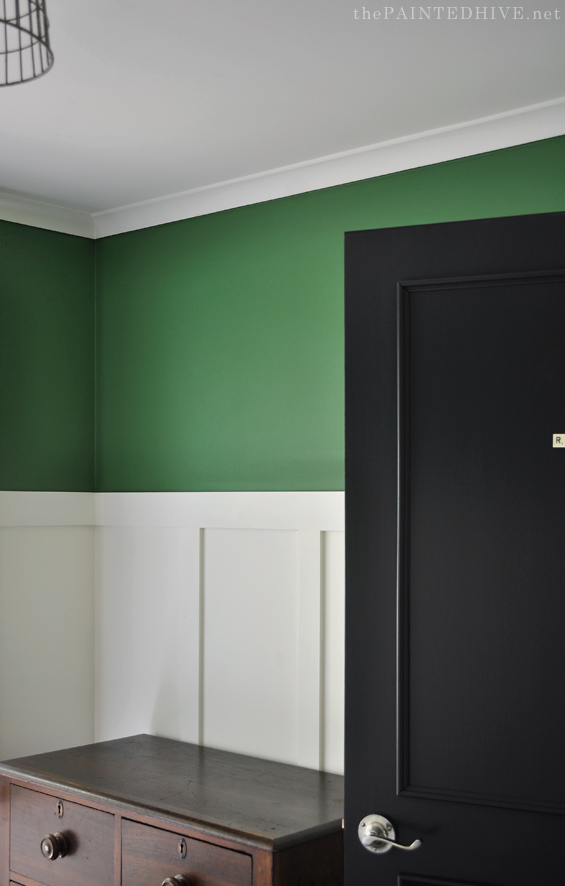 Along with painting the walls and refurbishing the door, I've also been collecting items and working on some DIY projects for the space.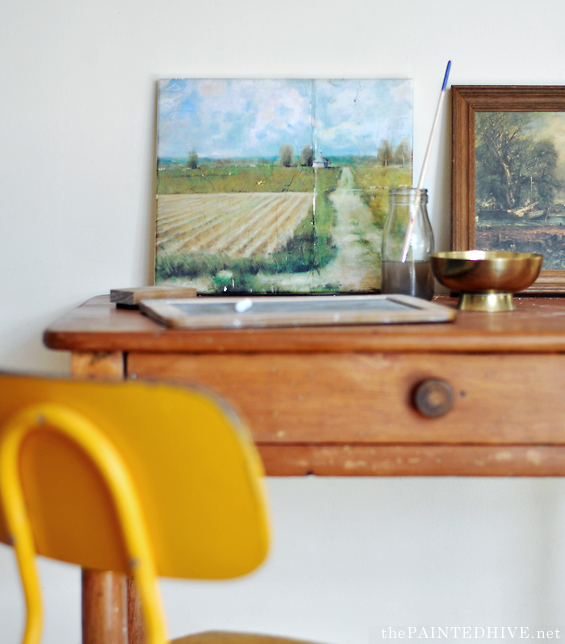 I found an awesome old desk (still need to shorten the legs) and a really cool vintage swivel chair. I've also hunted down some vintage landscape art for the gallery wall.
Speaking of vintage landscape art, although I'm finding it easy enough to come across affordable reproduction prints, I'm not having much luck finding actual paintings within my price range (and part of my vision for the gallery wall involves unframed canvas paintings). Sooooo, what's a DIY'er to do? Well, DIY of course! The artwork shown above was a really easy project and I'll share the full tutorial soon.
Soooo, things are really starting to come together! What do you think so far?
Catch up on Part 1 of Riley's bedroom makeover here.