I was recently fortunate to have my canister labels featured in the September issues of both Ideal Home magazine (UK) and Art & Craft magazine (France).
The Ideal Home mention may have been just a tiny note in the Editor's Letter though I was still majorly excited. The mag isn't available here in Oz though the admin team were sweet enough to placate my pleading and send a copy on over.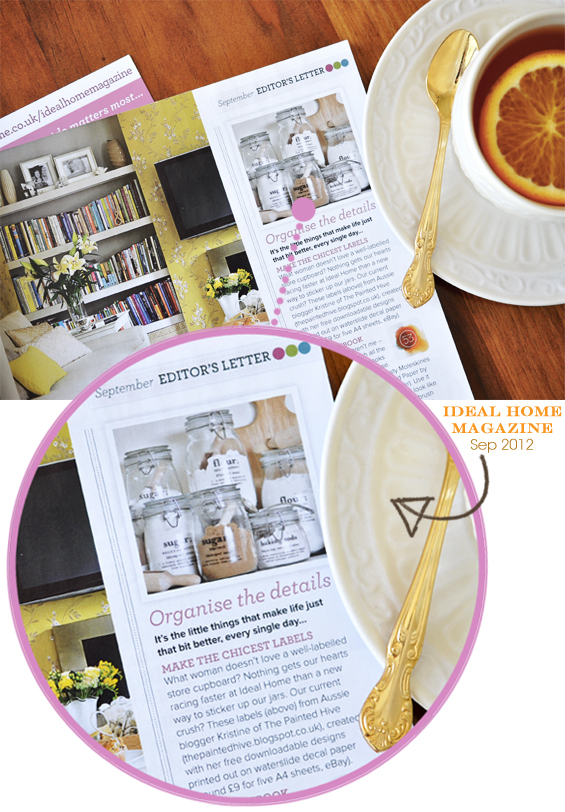 Being French-based, Art & Craft magazine is also unavailable here, though once again they were kind enough to send me a copy. I was pleasantly surprised to find my labels with a generous double page spread as the opening project for the mag's Décor section.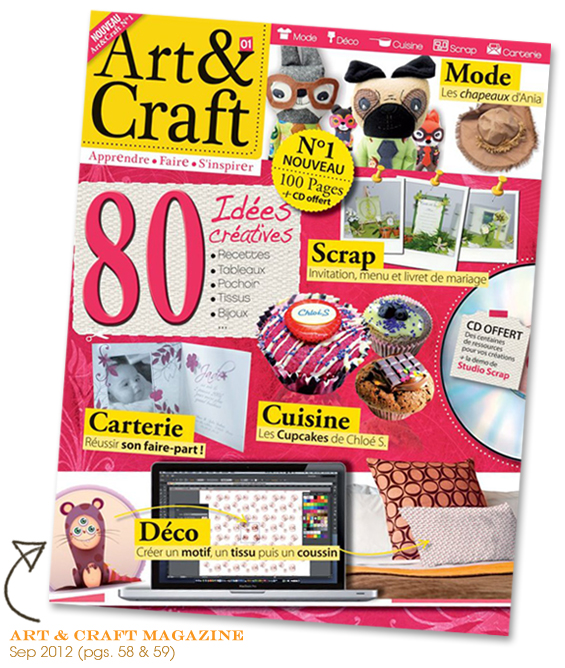 Thanks to all my international readers for contacting me about the features. And loads of gratitude to both magazines for choosing to include little ol' me. It's surreal to see the virtual pages of my blog come to life on tangible leaves.