I'm a little ashamed to admit I started writing this post around four years ago.
At the time I had just finished refreshing my parent's bedroom and was going to add some art to a remaining blank wall in the space. I decided on blue and white ceramic paintings (mum adores blue and white anything!), created several digital images and then changed my mind. I can't recall for certain though think I must have concluded it was going to make things look too busy.
So with no good excuse to print, frame and hang the art (in order to give purpose to, and provide photos for, a blog post), these lovely free printables have been sitting in a folder on my computer… doing nothing…for four years!
Well, yesterday I stumbled across them again and realised that was just plain stupid! So here they are.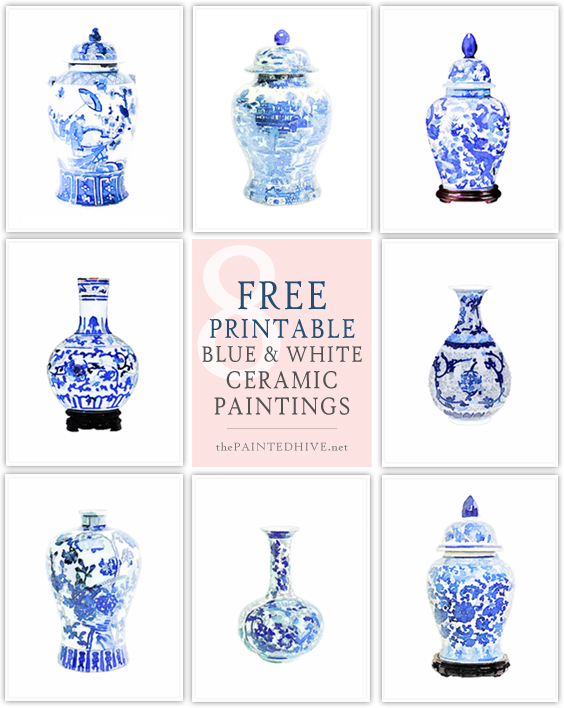 This set of free printables includes eight high resolution blue and white ceramic "paintings". For your convenience I'm offering them in two different standard sizes: A3 and 11″ x 14″. Of course, you could always shrink them to fit smaller frames if desired, or matte them and use even larger frames. Additionally, the prints themselves can be somewhat enlarged (by around 30%) whilst still retaining decent quality.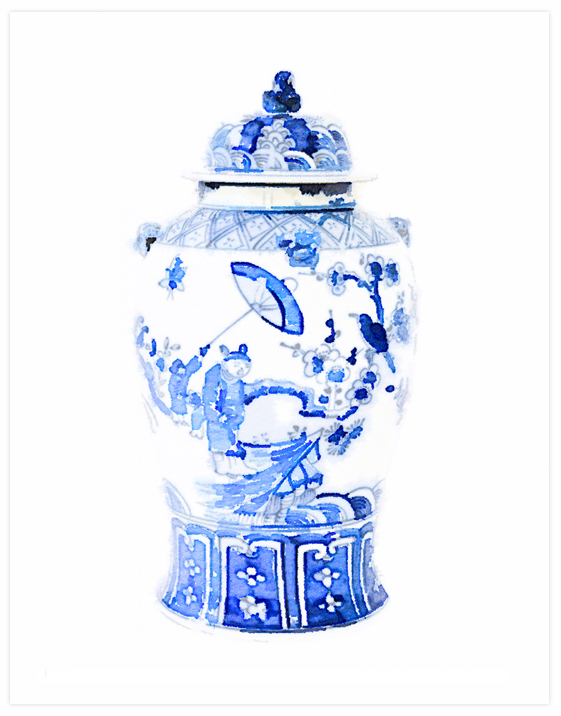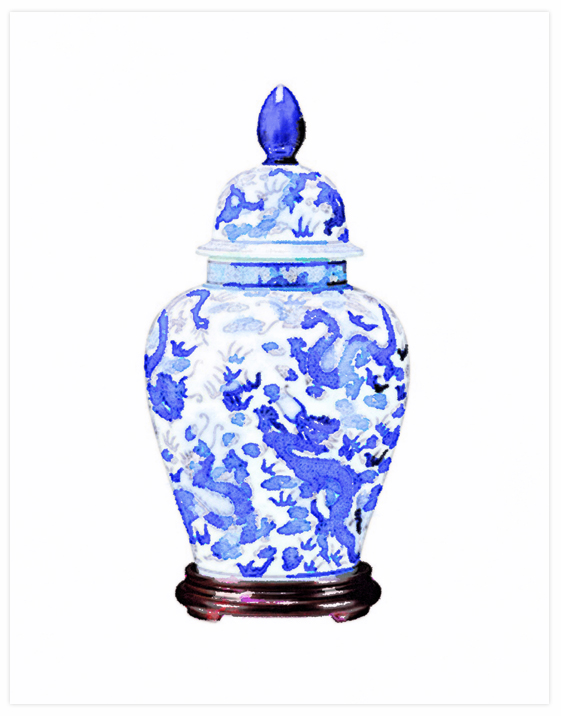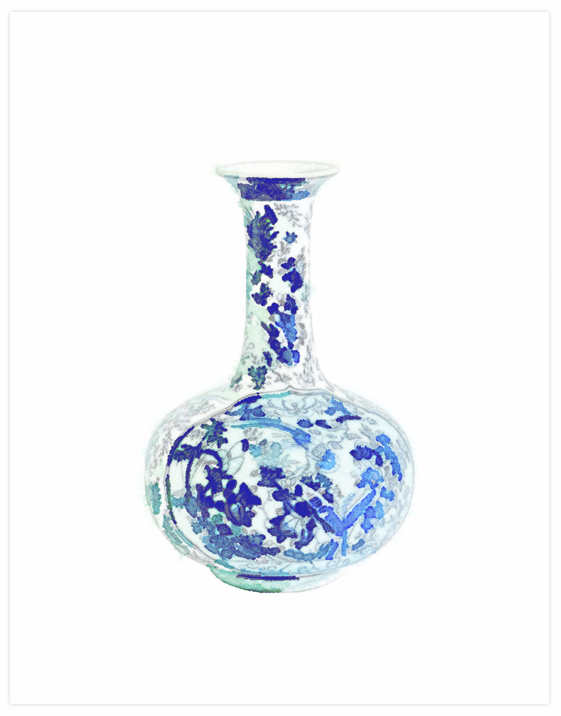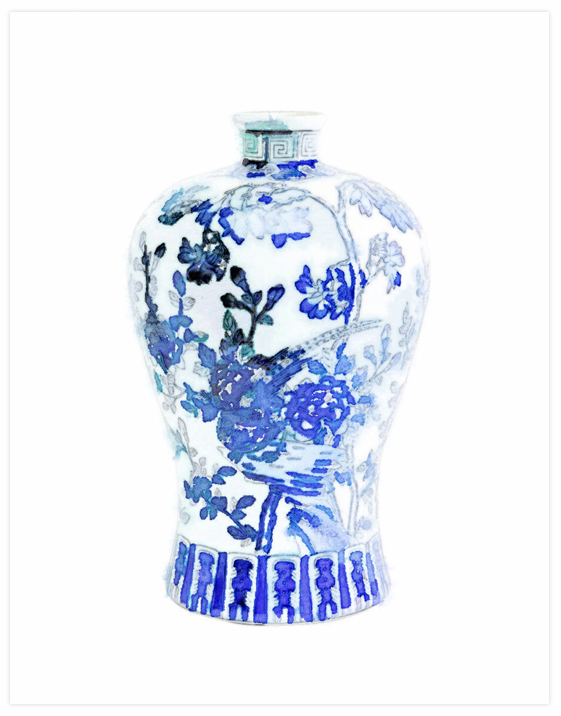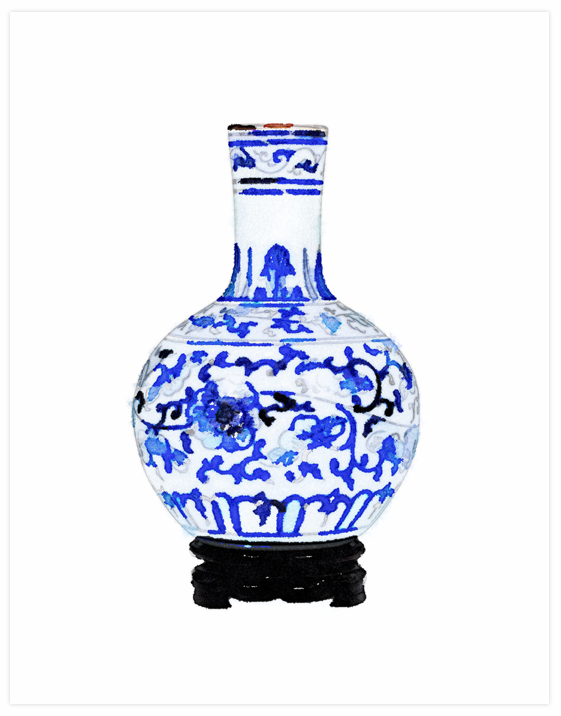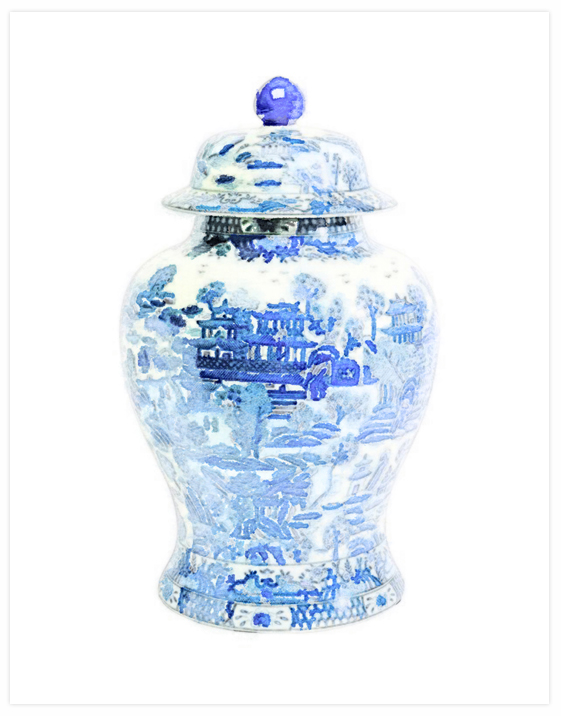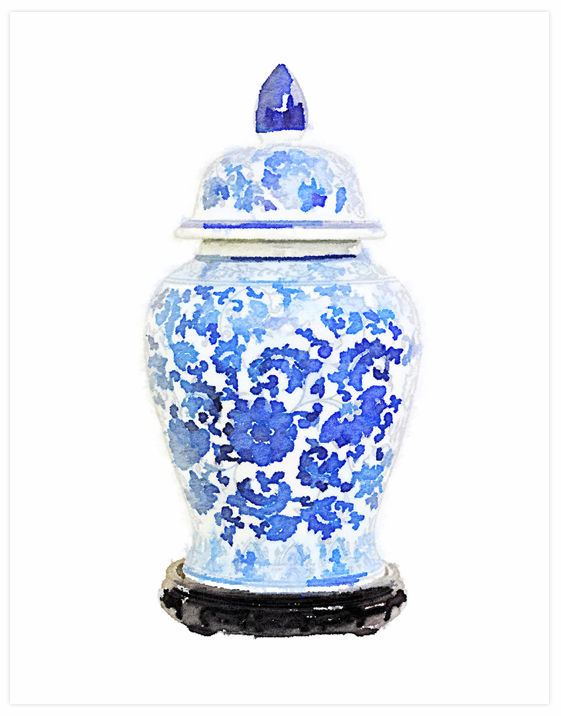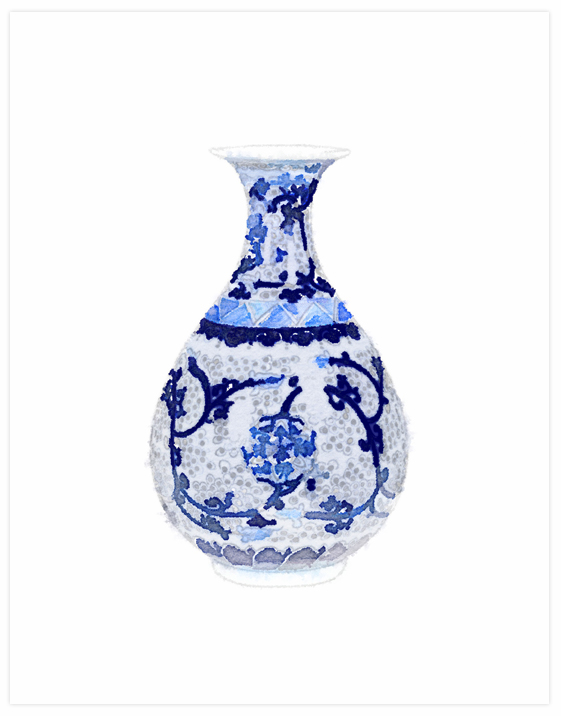 Once you click a download button above you will be redirected to Google Drive to download the files. Files are saved in zipped folders. Download the entire folder via the arrow icon at the top right of the screen before extracting the individual files. If you're unsure what to do or have any trouble, feel free to ask. I'm happy to help.
If you have a large format printer you could always print theses at home otherwise you can have them professionally printed through any good print store. Prices for standard document prints of this size generally start at around $2, whilst high quality photo prints may cost anywhere from $10 upwards.
I created these digital artworks by applying a painterly effect to some product photographs I found online (of course, I sought and gained permission to use each image first). You see, at the time I was looking for blue and white ceramic art I really struggled to find anything within my budget so figured there was nothing to lose by giving things a go myself! I've spoken before about the ease and awesomeness of converting photographs into paintings and if you'd like to learn more you can read my previous in-depth post HERE.
I'm thrilled with the results and am so excited to share them with you!
Here are a few different framing and configuration ideas…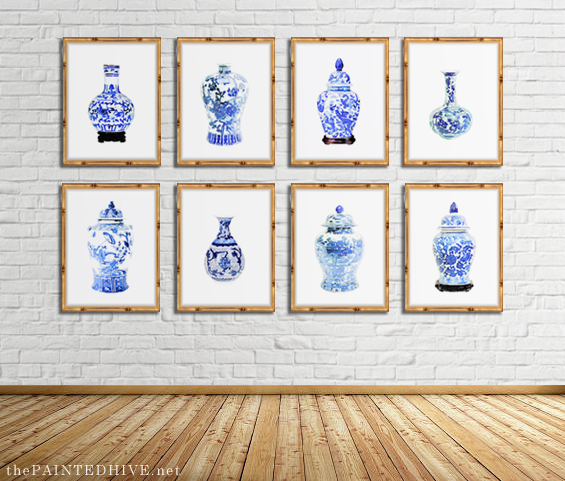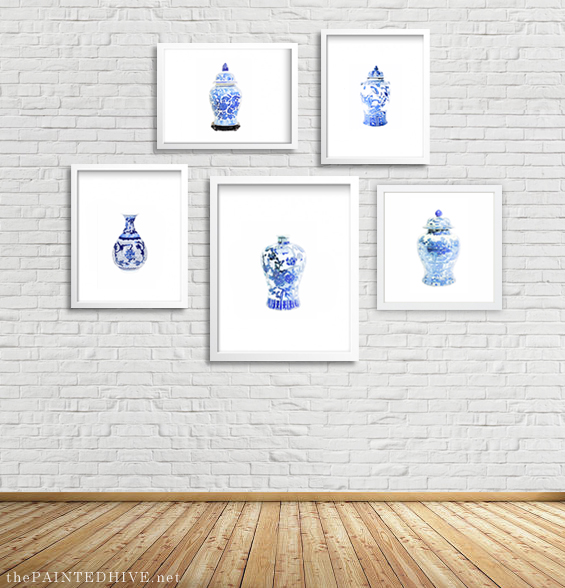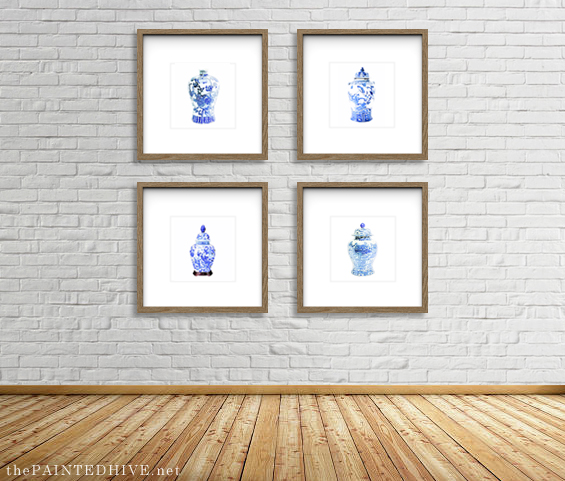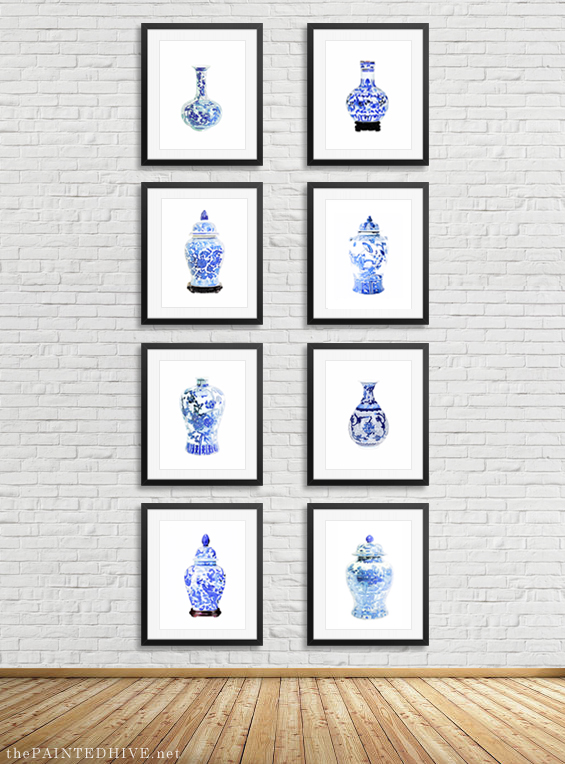 If you're after a grid of nine there's no reason you couldn't reverse and repeat one of the images – I'm sure it would look fine.
And here's a lovely vignette I stole from Pinterest with a couple of my prints edited in…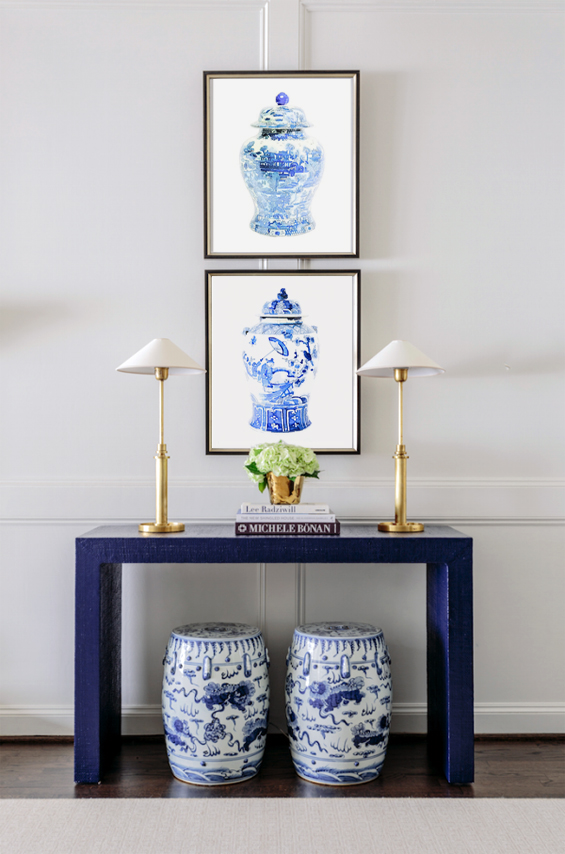 I hope you find them useful.
Free for personal, non-commercial use only.
Reproduction, republication or redistribution in any form is forbidden.
In other news, my sister's dining room furniture has just sold! I'll be back soon with an update including details about my plan for the space.