So, my room reveals may have slowed down a touch, though they're still coming!
This is how the dining room looked a few months back…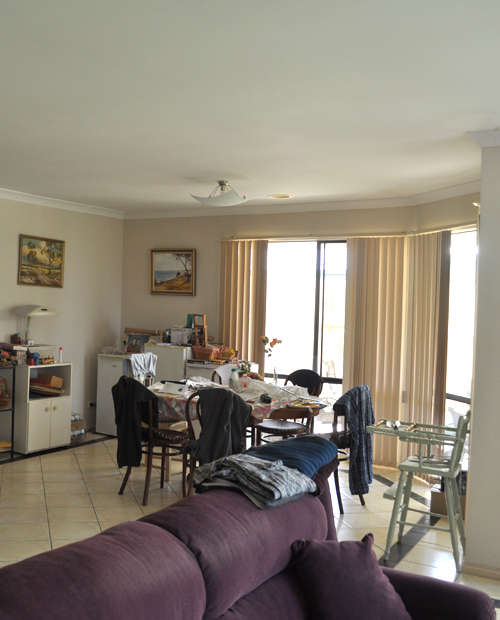 And here it is now…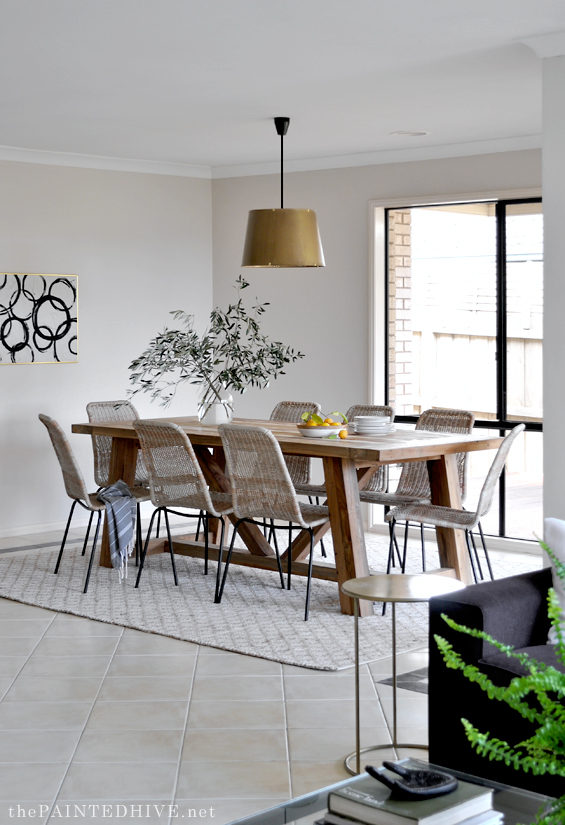 I absolutely love the feel of this space! It's earthy and fresh, and a little bit rustic, and it ties in perfectly with the adjoining living room.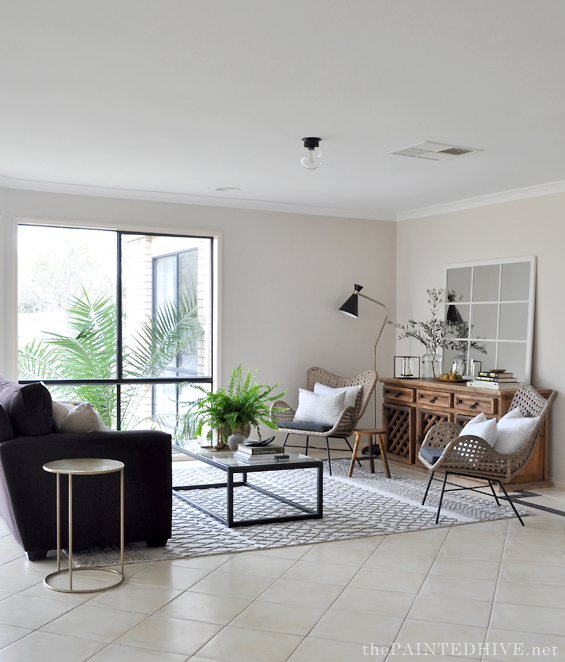 My initial plan for this space was to use cheap second-hand furniture, which would have sufficed, however I was incredibly lucky to be offered this amazing setting from Early Settler. How could I say no?
The dining table is absolutely gorgeous.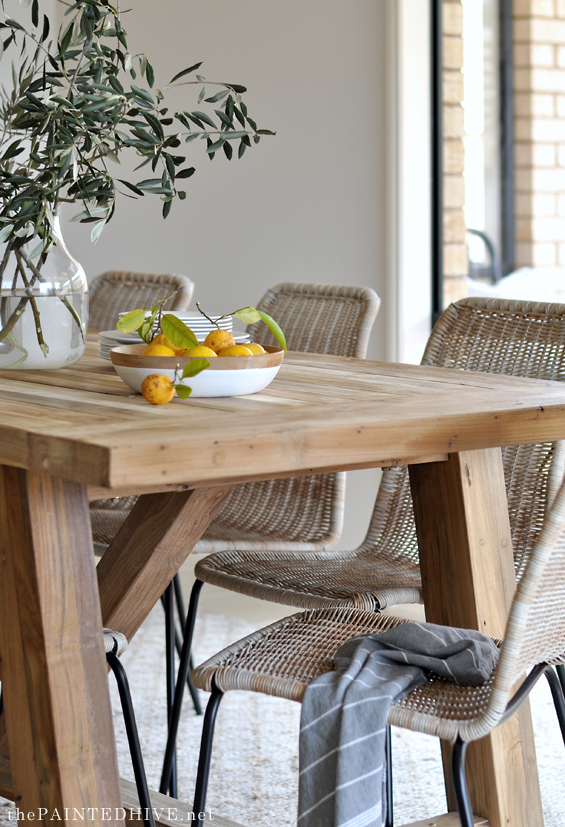 And the woven chairs have a relaxed sophistication which honestly makes you exhale.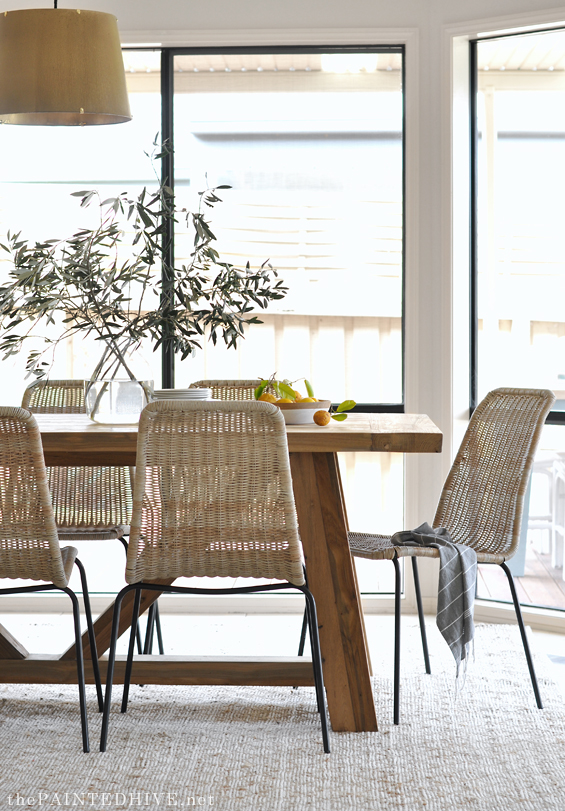 To provide an anchor for the furniture, and help soften (and hide!) the floor tiles, this subtle rug works perfectly.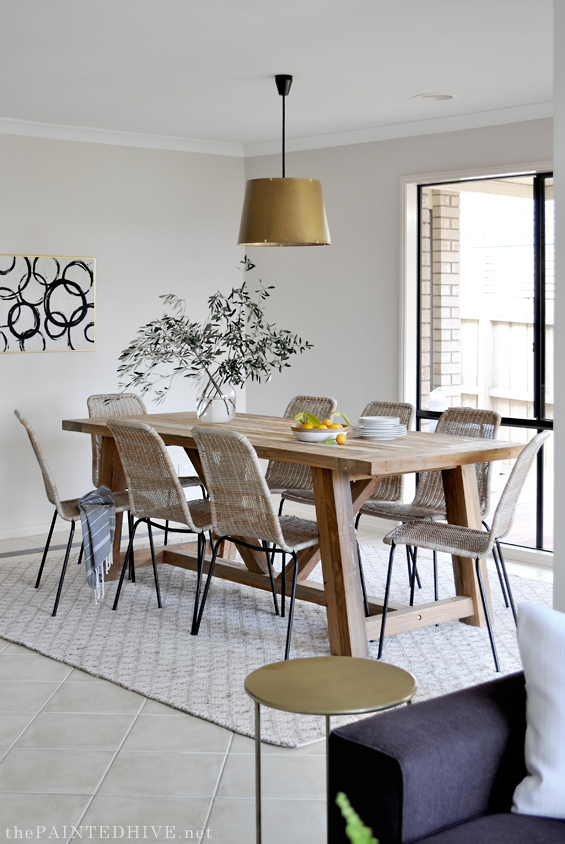 I was going to use a large basket pendant in here, though once the chairs were in place it felt like there was already enough wicker in the room.
Instead, I decided something metal would work well to add some interest and reference the other gold accents in the house, however I didn't have the budget for a fancy brass fixture.
Enter this regular fabric shade I found at an Op Shop for $6.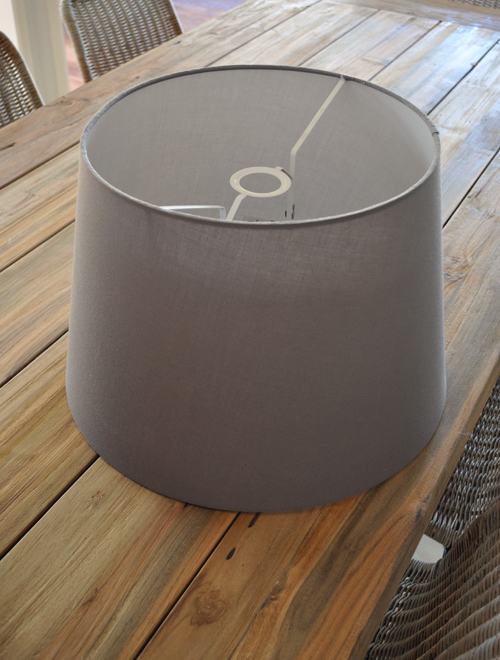 Making this look like brass was a total experiment.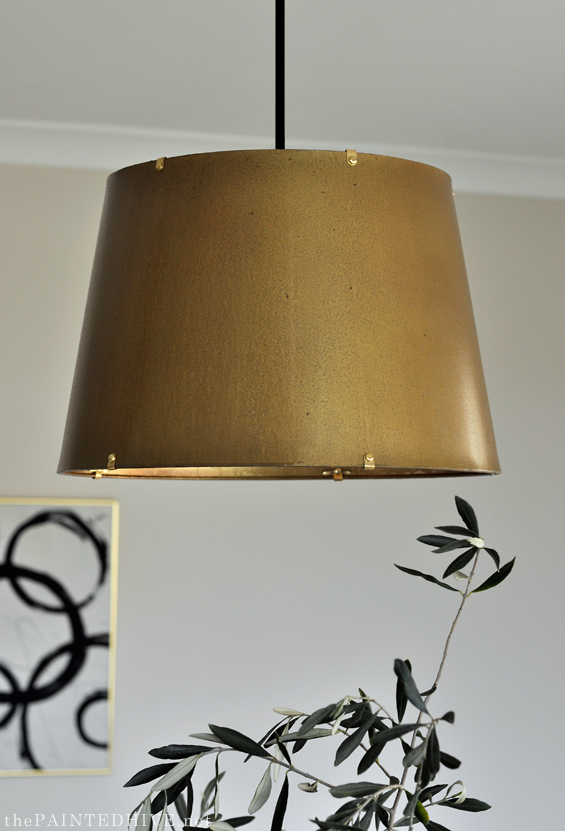 I first removed the fabric (which is easier said than done – in hindsight I probably would have just left it attached) then spray painted the underlying styrene gold.
It looked okay, though a bit flat and dull, so I amped things up by applying a burnt umber glaze, which I stippled, drizzled and splattered on in a haphazard manner to create a bit of grunge, followed by a clear gloss sealer.
Now it was getting there, though things still felt a little bit plain. To create some interest, and help with the brass illusion, I decided some metal hardware was needed.
I had no idea what I was going to use, however after scouring the aisles at the hardware store I came away with some brass picture frame triangles and gold split pins.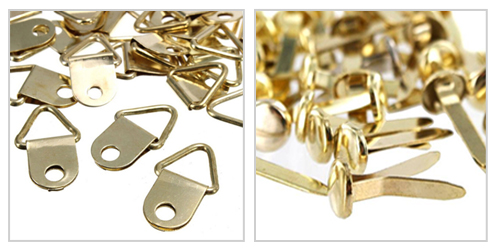 They're just right!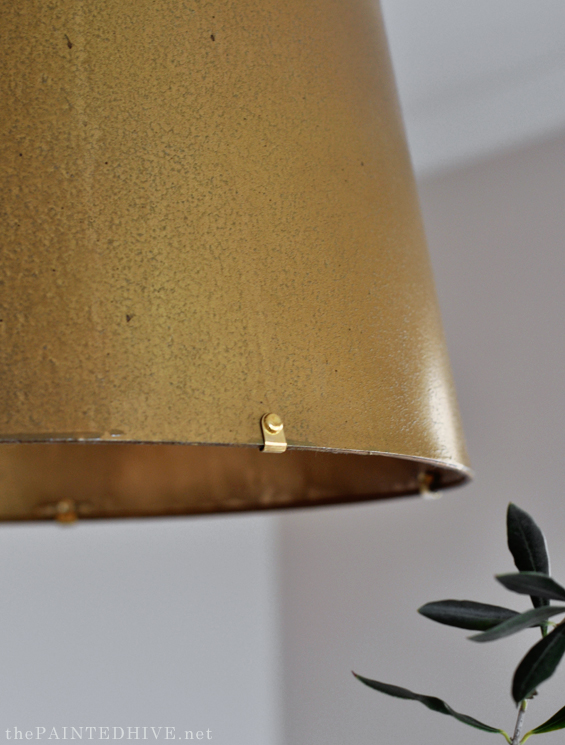 The shade is simply attached to a basic DIY suspension kit which is plugged into the existing batten fixture.
The artwork was a last minute addition.
Given there is already quite a lot of feature wall decor scattered throughout the house, I was going to leave this wall blank though it just felt a little too bland. So, I took some left-over white and black paint, plus this old gold frame I've had for ages, and created my very own super quick abstract.
Unfortunately I don't have a close up pic however I'm really happy with it. I painted it outside on a windy day and the breeze occasionally caught the paint and made these random ribbony scrawls which turned out looking really intentional and cool.
All of the decor are things we already owned. The glass vase and tea towel are still available at Kmart.

PRICE & SOURCE LIST
Dining Table | Highgate Dining Table from Early Settler | $990 on sale*
Dining Chairs | Cera Dining Chairs from Early Settler | $139 each*
Floor Rug | Kaya Diamond Border Woven Rug from Early Settler | $479*
Wall Art | DIY (using items we already owned) | $0
Light Fitting | DIY (using suspension kit and thrifted shade) | $30
Decor | Already Owned | $0
TOTAL $30
*We were super lucky to be gifted some items from Early Settler. 
I've provided their costs however they are excluded from the total.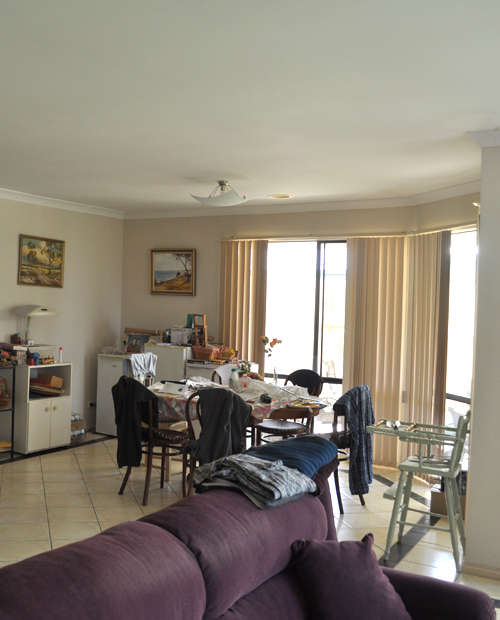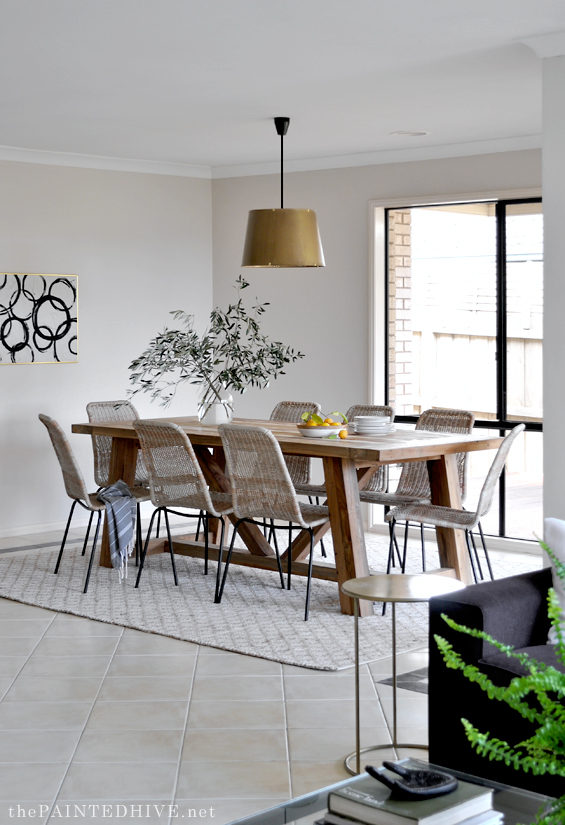 I know this makeover is pretty sweet and simple though I hope you like it :)
Now, just to update you on the status of the sale…the house has been on the market for just over two weeks now and there have been three strong offers! My friend is holding out for a bit more though interest has been high (especially considering the slow and flooded market) so hopefully there'll be a 'sold' sticker across the board soon!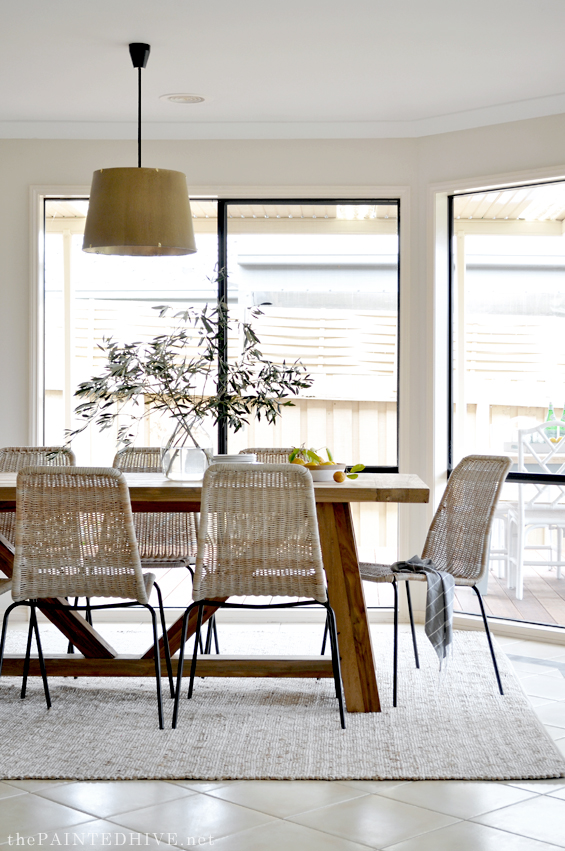 Find all of the previous flip house posts HERE.