Bet I got you going there!
Nope, I haven't been secretly pregnant for the past nine months (although, it would have been a good explanation for my tardiness around here).
But we do have an inherited fur child in the form of this curly beast…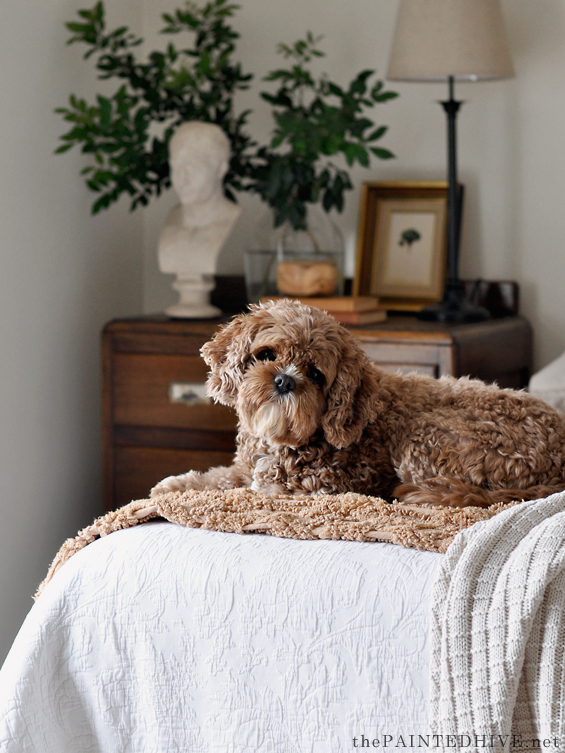 Meet Rose, affectionately known as Fluffle – when she is at this point of pure shagginess (being clearly overdue for a hair cut!). Yes, I realise she has a hipster-grade beard, but trust me, she's a girl dog.
Some of you may recognise Rose from a brief appearance in one of my posts from just over a year ago. At the time we were minding her for my mother-in-law whilst she was in hospital undergoing treatment.
Those who follow me closely will probably know that my lovely mother-in-law didn't recover, and when she passed the question of Rose's future was posed.
Although we weren't exactly looking to take on a second dog, it just made sense for her to join us. She and our old boy, Cooper, get along well (in their own aloof kind of way) plus she is a real sweetheart.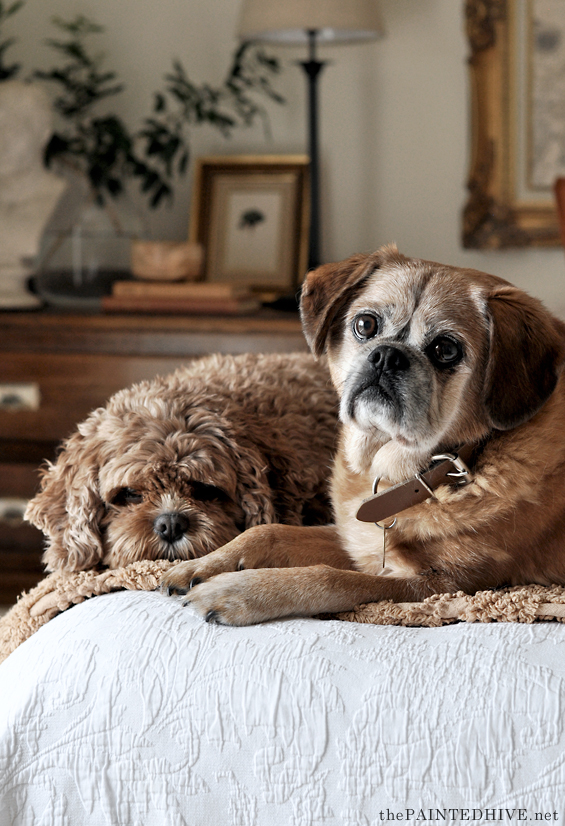 Soooo, what do you do to make a new family member feel welcome…well, lavish them with cosy colour co-ordinating bedding of course!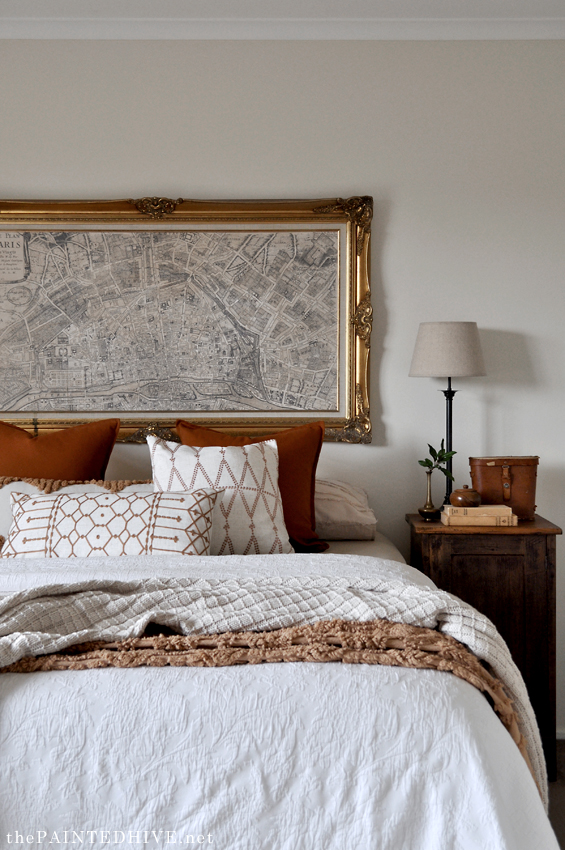 In all seriousness, I don't intentionally match my decor to my dogs, but for whatever reason it does tend to work out that way more often than it organically should! Maybe it's a subconscious thing? Or maybe it's just because I love warm neutrals which naturally blend with caramel-toned fur.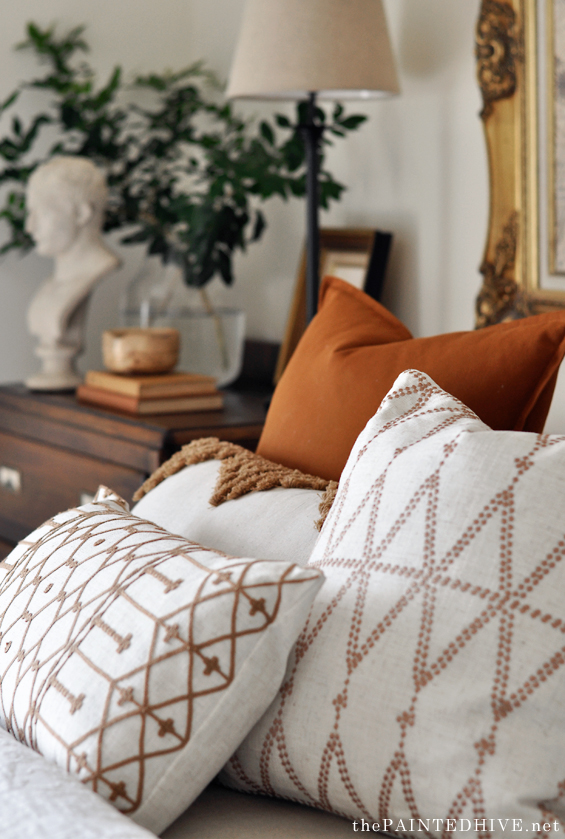 The previous adaptation of our master bedroom involved pops of green to marry with the green bench I usually have sitting at the foot of my bed. But as I'm currently using that bench in another house for staging purposes, I decided to try something different with monochromatic autumn shades.
The new blonde bench, which is just a cheapy from Kmart I already owned, is only temporary as it's a bit too petite, but after having something at the foot of my bed for the past ten years it just doesn't feel right leaving it completely bare.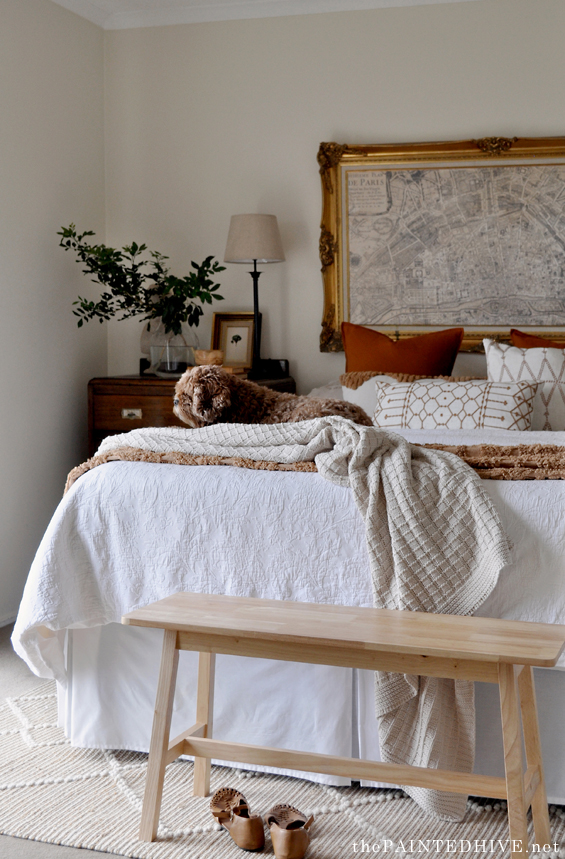 If the tan tufted throw looks familiar it's because I also have it in mustard! This colourway is 'Biscotti' which is more neutral, giving it the flexibility to work with a wider range of schemes (and allowing Rose to camouflaged with ease!).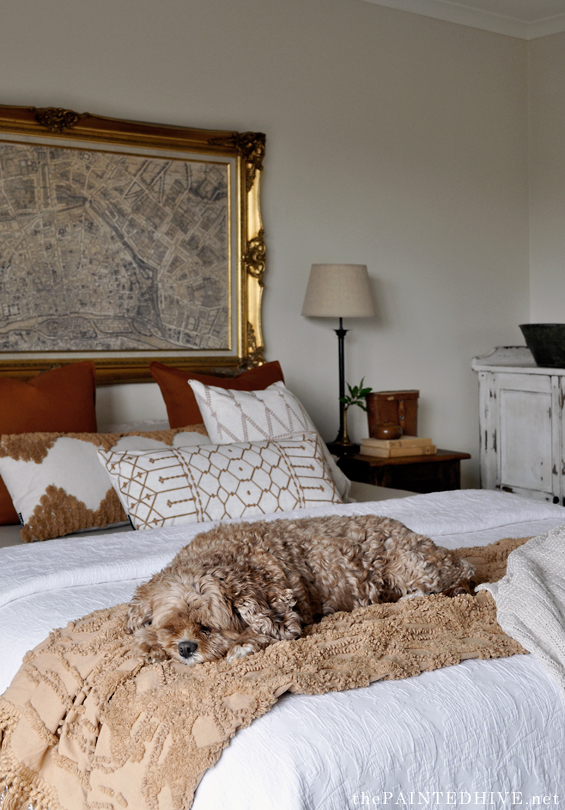 Moving into winter I added a second throw in the form of this versatile knitted blanket, which I'm sure will also be secondered for snuggly movie nights on the couch.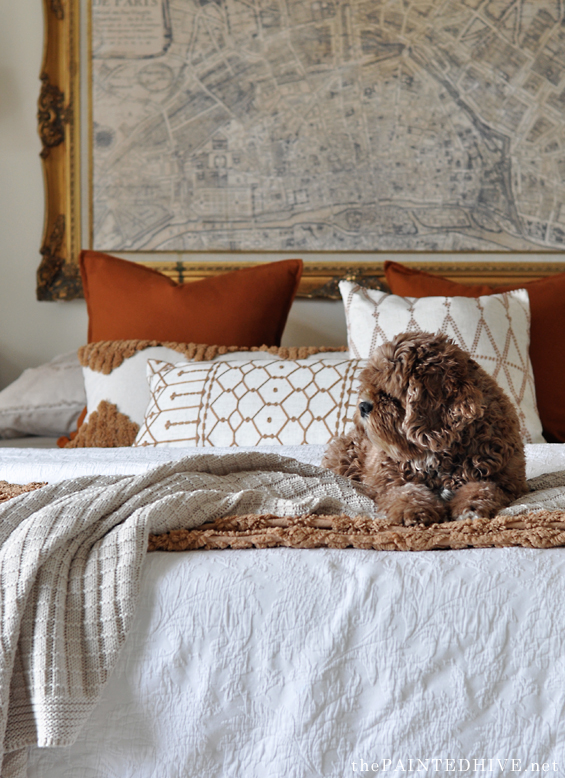 I usually keep my accent cushions quite simple and symmetrical, but this time around I've gone for something more interesting and relaxed.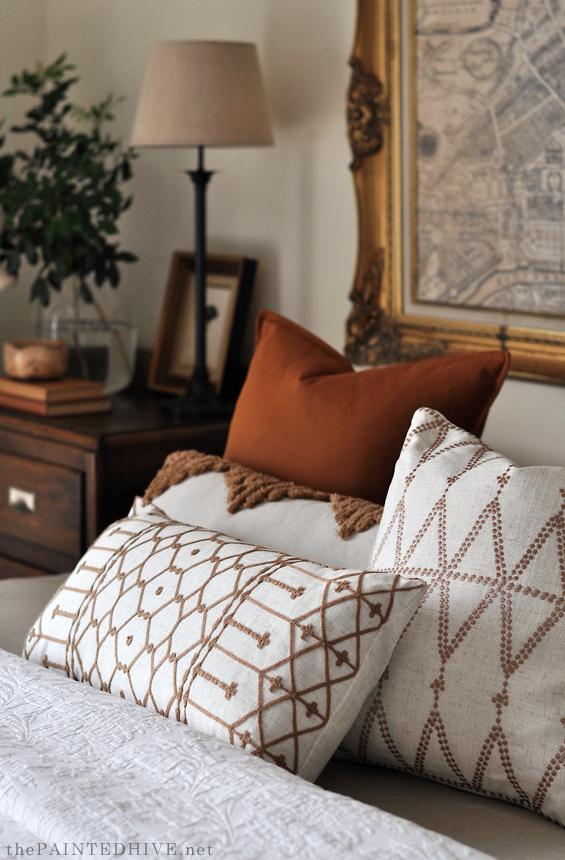 The solid rust cushions are just cheapies from IKEA, with the three 'special' ones being from Manchester Warehouse.
I was trying to pick out a favourite but think I love them all equally!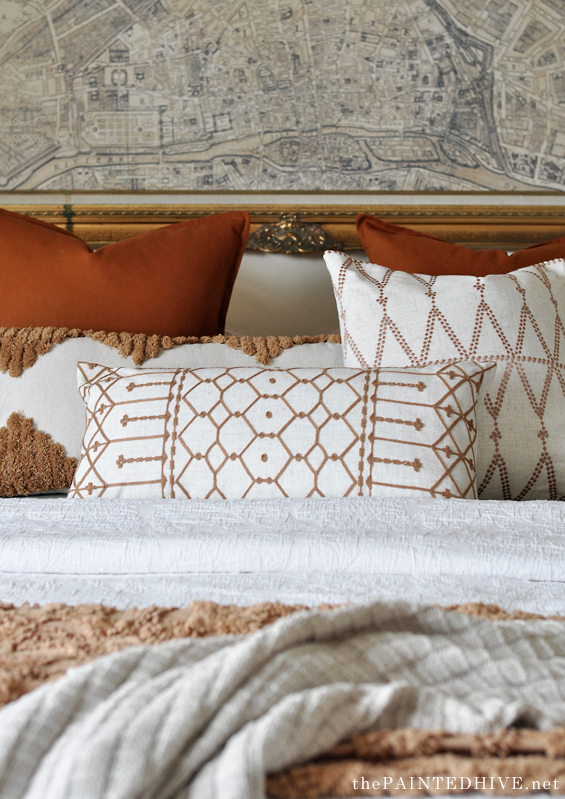 Our bedroom has always had an eclectic transitional vibe, which is the style I love, so I find it amazing just how much more vintage this over-arching autumn palette has made things feel. I know to some people it may potentially come across as old-fashioned, however for me it's just so full of warmth and soul.
In her previous home, Rose wasn't allowed up on any furniture, let alone the bed (which is a totally fine personal pet ownership decision I respect and understand), so at first I wasn't sure if she was ever going to feel comfortable with the idea.
But clearly that was naive of me because it probably only took two weeks for her to completely own the house!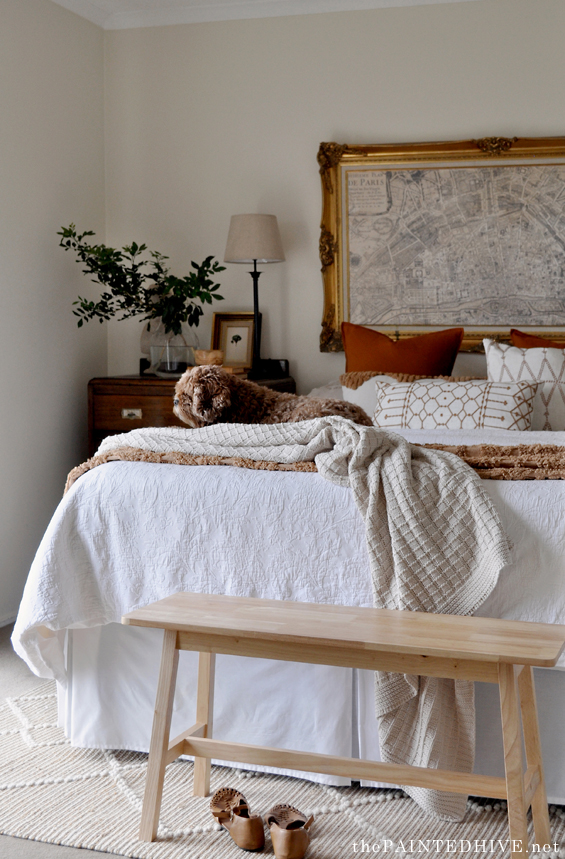 If I'm not out of bed early enough in the morning then I can count on her jumping up to wake me with eskimo kisses.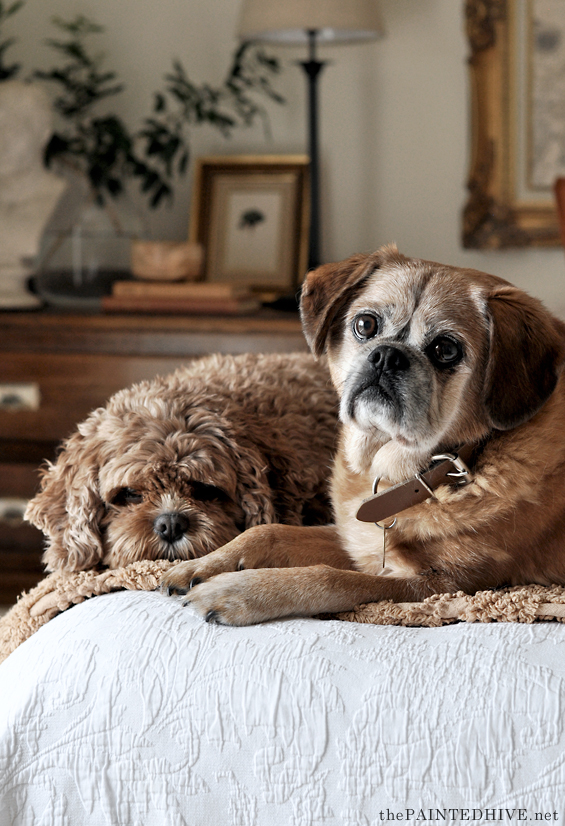 Some products in this post were partially gifted by Manchester Warehouse.
All ideas and opinions are my own.