Why, hello there!
Sorry if you were in the middle of munching on some cereal. Pretty sure the shock of seeing a new post from me now has that mouthful of Froot Loops all over your screen!
In all seriousness though, yes, it's been a while and I'm so sorry for the impromptu absence. Thank you to everyone who has reached out to me over the past few months.
If you follow me socially (on IG or FB) you may have seen that over the weekend I shared this post:
"When Melbourne went into hard lock-down four months back, it's fair to say I wholly surrendered.
Going full hermit was never a conscious decision, but with projects on hold and motivation on pause, my blog and social channels just seemed to drift into an incidental silence (the only place I've remained active is in my Facebook Group).
At first I justified things by laying blame on home schooling and client renderings (which granted, were taking up most of my time), though as the weeks passed, and I still struggled to find the enthusiasm to share anything with the word, I knew it was more than that.
Lock-down had drawn me into a secluded little hole, and instead of reaching up, I burrowed down, deep.
I may have felt comfortable, but I certainly wasn't happy.
Now that restrictions have finally eased here in Melbourne, it's time for a change.
Time to find a solid foot hold, clasp a fistful of grit and raise myself up.
I can't promise any of this means I'm about to become some kind of "proper" blogger or influencer (whatever that means anyway) but I'd like to try and be better, for myself and for you.
Thanks for the privilege of having you here with me."
Apologies to those of you who have already read this. I wanted to share here too as blog followers don't necessarily use social media.
I hope that doesn't come across as overly dramatic. This year has been difficult for everyone, and I'm under no illusion there are countless people out there doing it much tougher than me. Still, please be aware that my words don't allude to everything which has impacted our family over the past few months (I've never been one for overt public sharing), so feel free to go a little bit easy on me if you like. But also know that in the grand scheme of things I certainly understand I'm one of the lucky ones, and I am eternally grateful for that.

Although one of the reasons I haven't been blogging is because there simply hasn't been any new project progress, something I have made lots of progress on is client design work.
I don't tend to share my client design work much (if at all), but it's something I'd like to post about more often. Not only because over the past few months it's become a huge part of my decorating life, though also because I know some of you really enjoy seeing it. Plus, this year I've worked hard on developing my knowledge and skills, and am proud of how far I've come.
To kick things off I thought I'd share this cute toddler's bedroom which is one of my favourite designs ever (again, if you follow me socially you may have caught a snippet of this space already).
My client is expecting her second baby early next year so is moving her 18 month old son out of the current nursery and into a new bedroom.
The brief was super open and the room was essentially a blank canvas. The only requirements were to add white shutters to the window, to retain the cot from the nursery for now (with scope to move to a "big boy" bed in the near future), and to incorporate a cane dresser she already had.
Here's how the room looked before…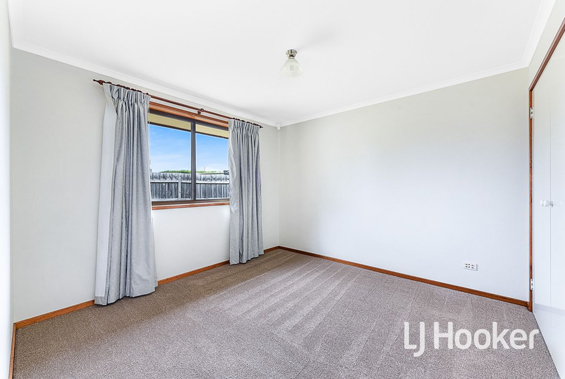 And here are the pieces my client wanted included…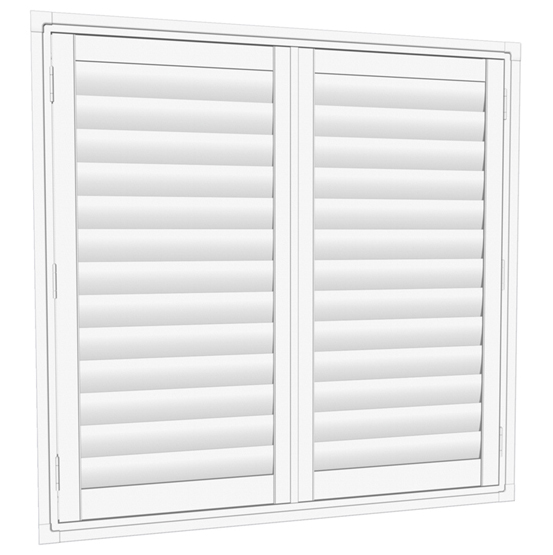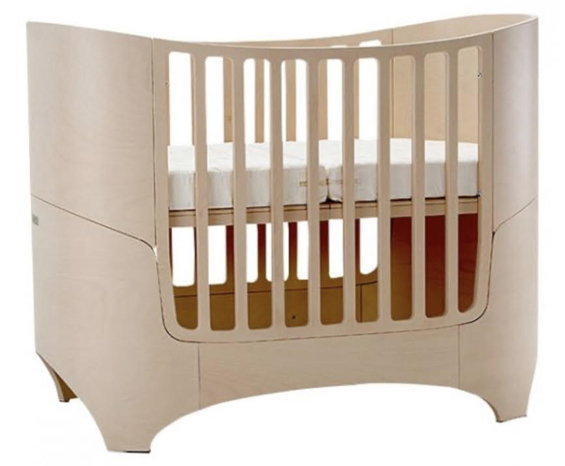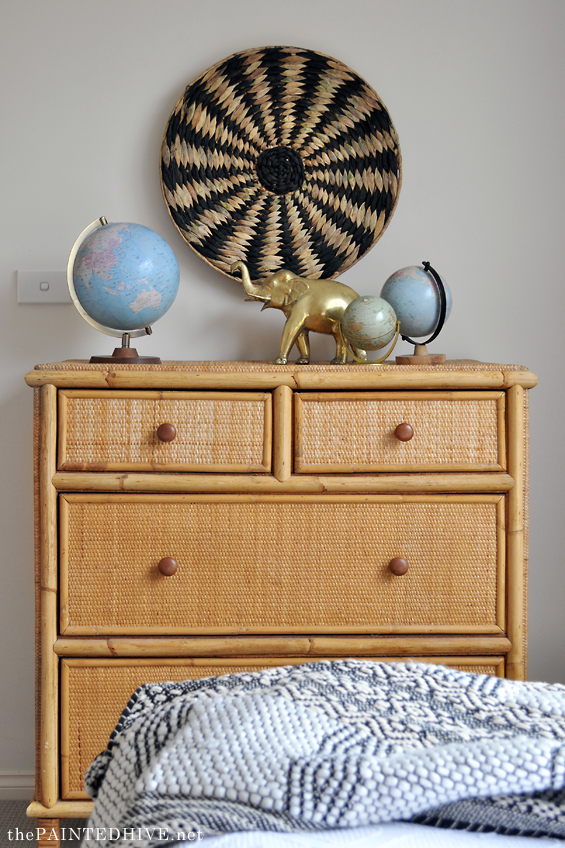 Yes, this is the same dresser I used in the girl's bedroom at the flip house. My client purchased it when I offered it for sale on Marketplace. That's how she found me!
And here's my virtual design concept…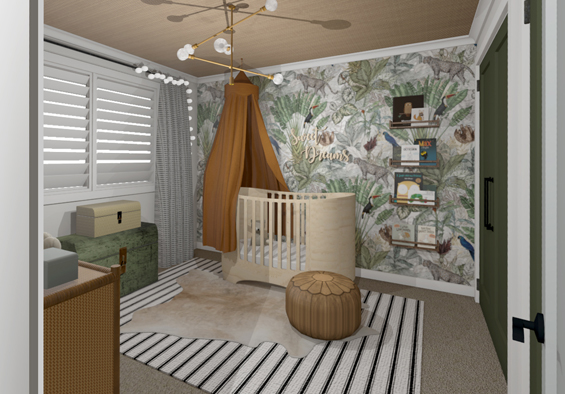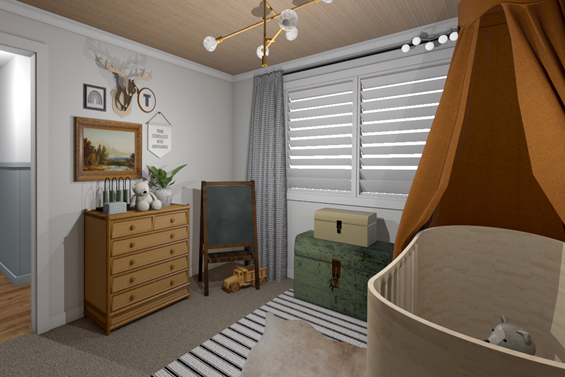 It has an earthy vintage vibe, with a bit of an eclectic jungle edge.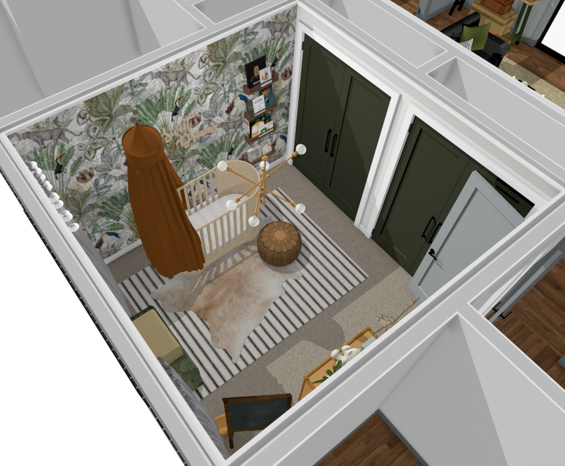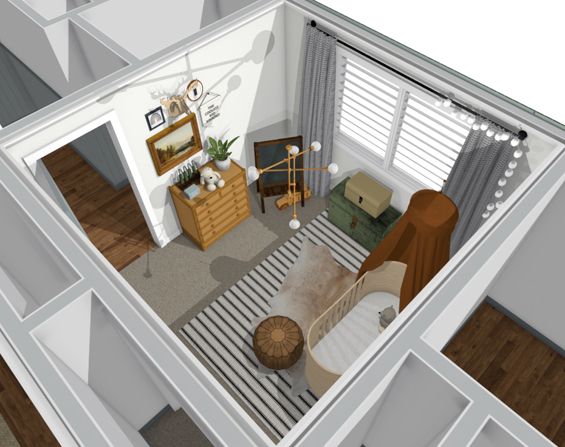 You can see the shutters, cot and dresser are all accurately represented. That's something I love about creating these concepts – the challenge of getting things as true-to-life as possible!
I've worked with this client before so I knew her style and taste well enough to take a few risks, and she trusted me to nail things for her. Fortunately she absolutely LOVES it!
Being able to share navigable 3D models and 360 degree panoramas with clients is one of the great features of the software I use (for anyone interested, I use Home Designer by Chief Architect).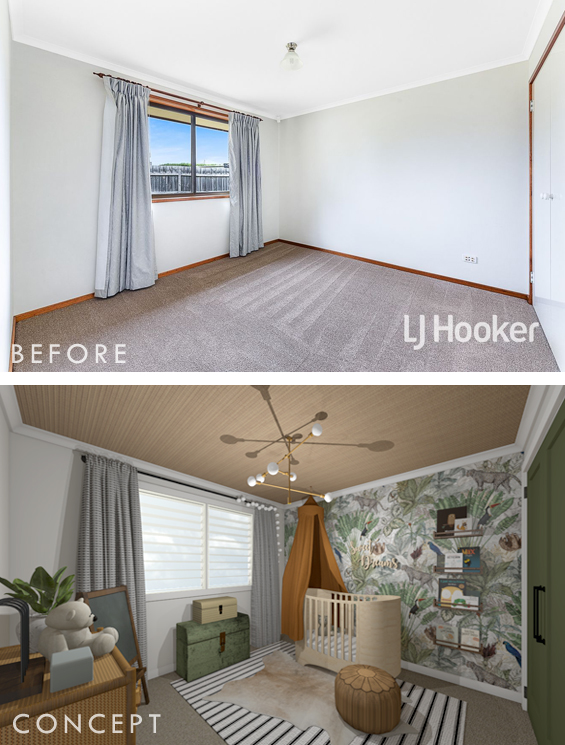 I know it's not the same as sharing one of my personal projects, however I figured it was better than nothing, and I hope you like it.
Given the easing of restrictions here in Melbourne I can finally start work on my parent's suite extension again so will be back soon to share our progress moving forward.
Thank you so much for still being here.
If you'd like help with a room in your home, refer to my Design Services page for further information.